How to Use a Car Tire Repair Kit
One essential item that you should always carry in your car is a car tire repair kit. It is inexpensive but will serve you big time during an emergency such as replacing or repairing a punctured tire.
How to Use a Car Tire Repair Kit
You can purchase a car tire patch kit at any of your local automotive parts stores. However, if you don't have any idea how to use it, check the following guide:
Buy Some Extra Tools
A few additional tools will be required to use the kit for repairing a tire. You should also purchase a pressure gauge and a pair of pliers. They will help you to remove the object that creates the puncture in your tire. Make sure that the pressure gauge measures between 0 and 50 psi.
Besides, you have to purchase some plugging strips too. They are readily available at all the stores that sell automotive parts. You can use the strips for fixing a punctured or flat tire.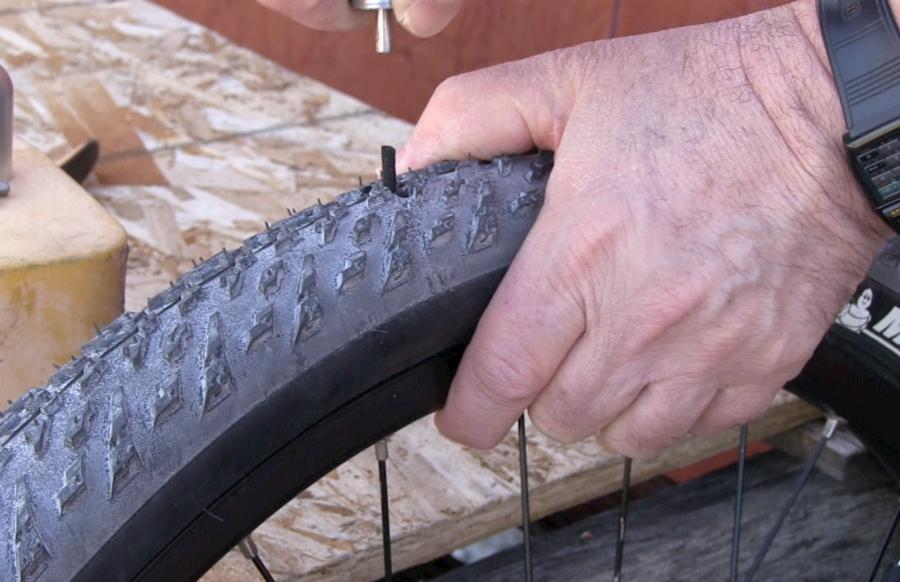 Join our FREE CAR GIVEAWAY Campaign here
Remove the Object
Remove the rock, nail, or a hard piece of debris that has created a hole in your tire. Ou can use the pliers in this case for safe and easy removal.
Apply Rubber Cement
Take the probe from the car tire repair kit and pour two to three drops of rubber cement onto its tip. Insert it into the tire through the hole and twist from side to side of the puncture. Slide it inside out for cleaning the hole and applying the rubber cement.
Repair the Hole
First, take a repair strip from the patch kit for car tire and apply it to the center of the probe. After that, pour two to three drops of rubber cement onto it again and then insert the probe into the punctured space. By now you have to push it to the length where only a little part of the strip will be visible from the tire tread.
At last, take the probe out of the tire with gentle twisting and pulling while keeping the repair strip inside. Trim as much as possible until the part of the strip that shows from outside.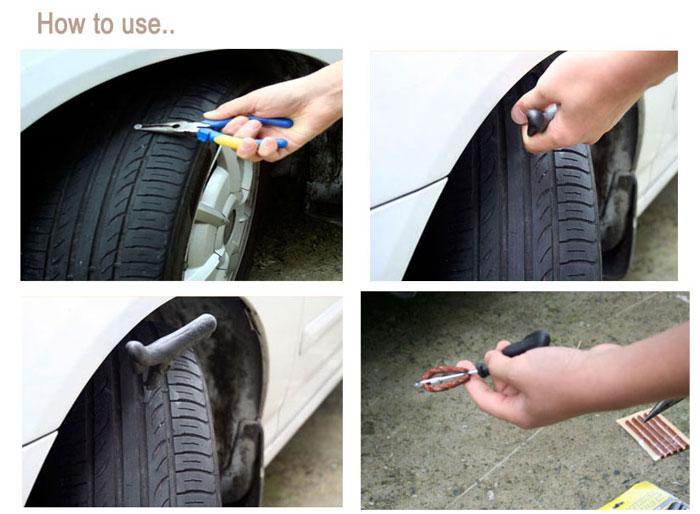 Inflate the Tire
At this stage, this is the time to pump up the tire. Use an air compression or take your car to an automotive shop to fill the tire with air. If you are doing it yourself, always follow the tire requirements before using the compressor.
Even a new and strong tire can fail or get punctured any time. So, it's necessary for every car owner to keep a tire repair kit for cars in the trunk of their vehicle and learn how to use it properly.