Used Nissan March for sale
(333 Results)
Photo
Model

Year

Km

Engine

Grade

Car Price

Total Price

1997




Sep

117,000


km

1,300


cc

1998




Jun

58,000


km

1,000


cc

1997




117,000


km

1,300


cc

1998




Apr

77,300


km

1,000


cc

1992




111,000


km

1,000


cc

1993




Jul

44,000


km

1,300


cc

2013




Apr

71,000


km

1,200


cc

2013




Jun

51,000


km

1,200


cc

2012




Apr

66,000


km

1,200


cc
Photo
Model

Year

Km

Engine

Grade

Car Price

Total Price

2012




Jun

31,000


km

1,200


cc

2010




Mar

24,000


km

1,200


cc

2012




Jul

40,000


km

1,200


cc

2013




Mar

45,000


km

1,200


cc

2009




Sep

128,270


km

1,240


cc

2010




Aug

27,000


km

1,200


cc
Buying Guide
The Nissan March, or more widely known in many places as Nissan Micra, is a supermini car lineup produced by the Japanese company Nissan since 1982. Supermini is European term for a small car, usually in a hatchback body style. The Nissan March cars we sell here is mostly the Nissan March K13 and Nissan March AK12, an eye-gouging pastel-pink version of K13. The Nissan March K13 is the first sketches of the fourth generation Nissan Micra, which had its debut on 1 October 2009 and at the 80th International Geneva Motor Show.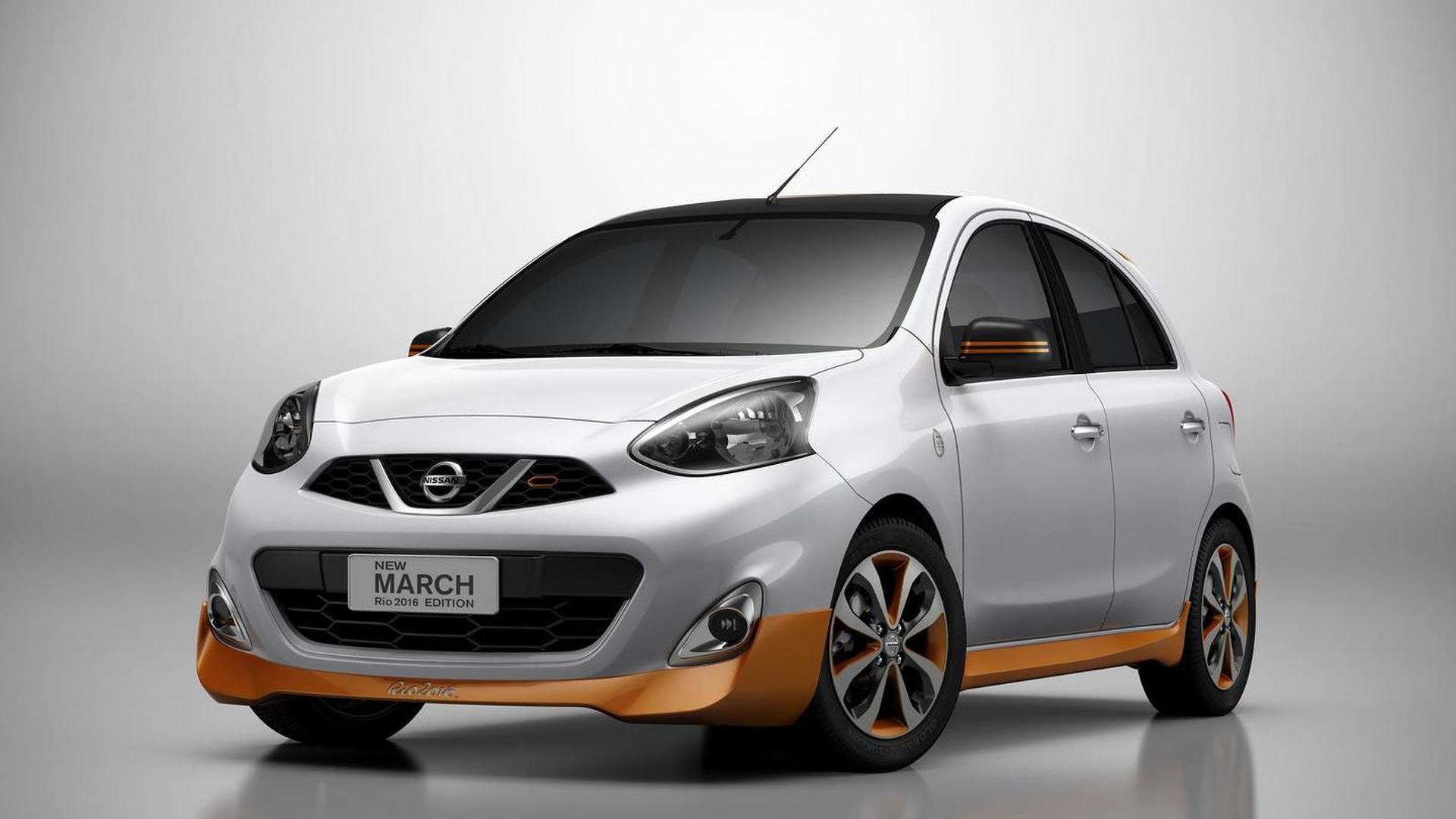 Should you buy Nissan March? (Source: Nissan)
Talking about market success, Nissan March was a big hit worldwide, sold in more than 160 countries, such as Thailand from March 2010, India from July 2010, Europe from November 2010, and Indonesia from December 2010 and in Canada after the spring of 2014.
Nissan March: A Little Big Hit On The Road
1. Outstanding features and weaknesses
Nissan March has an impression of a city car, with a 1.2 litre engine, delivering 18 km to a litre of gas. It is expected to be fuel efficient to wander around in narrow streets of an old city or small towns and for daily commute. However if necessary, Nissan March can really roll well on highways for family weekend picnic trips, especially with a version of 1.5 litre engine offering more power. Overall, Nissan March is quite easy to get the hang of driving for drivers of all experience thanks to all-round visibility and absolute maneuverability around any tight circle. The steering feel is light and responsive, suspension is firm enough, thus comfortable for most tastes.
Given its inferior engine performance, there's no shame in being seen in the Nissan Micra K13. No other car is so perfect for daily use and suit all tight budgets. There are major good points to be weighed up against buyers' purchase hesitance: fuel economy, space and price. A new Nissan March price range from $13000 to $19000, dependent on variants.
Here are some general key opinions over the Nissan March:
Like
Spacious headroom

Surprising dynamics

Great economy
Dislike
Noisy cabin

Hard seats

Cheap plastics
2. Exterior Description
As a whole, the look of Nissan March appeals to a unisex crowd, yet look stylish and elegant enough to face the tough competition with other cars of the same class. It is compact and kind of cute to most tastes, especially both youth market and young-at-heart baby boomers.
The front view features a pair of headlights whose position is on the bonnet rather than right in the front. Beside one/two small grilles with a Nissan logo between two headlights, a big grille of rectangular shape on the position of front bumper place really gives out a classic face of a car.
On the side view, the Nissan March looks like a tallish pod with front and rear view sloping away vastly. Side sills on the doors seem simple enough but really do the job of avoiding the boring feel of every car door on the street.
To our surprise, two tail lights look intelligently designed enough, and mount on two sides of the boot, next to the boot opener. Under the tail lights, on the rear bumper, two short sills give an interesting feel to look at when driving behind. Rear view of the Nissan March is also the boot opener, with a screen wiper on it.
Here are some basic exterior measurements, things may vary between versions but not significantly:
| | | | |
| --- | --- | --- | --- |
| Wheelbase | Length | Width | Height |
| 2,450 mm (96 in) | 3,780 mm (149 in) | 1,665 mm (65.6 in) | 1,515 mm (60 in) |
From the table we can see that the size of this car really suits all kinds of housing and is very convenient for parking in crowded city. Most city dwellers would not need anything larger.
3. Interior and Storage Designs
Nissan March has a pretty good interior space for a compact car. Legroom and headroom is decent enough for most adults, even the rear seat legroom is acceptable if front seat are set forward a bit, although over-sized and tall passengers may feel hassled with the sloping roof. Sold as five-door hatch, the Nissan March interior 5 seats can quite offer comfortable daily ride for a young and normal family, but not a big and fat family.
Dashboard design is friendly but not that fancy-looking with many classic round details but the air-conditioning/ventilation control knobs are a bit oddly-looking over-sized, like the one in a kitchen gas stove. Infomedia is enough for common use with Bluetooth, remote central locking and MP3/CD audio system with controls on the steering wheel. Moreover, the 2017 version gets a color screen that got a GPS tracking.
Some may be let down by steering wheel and chairs, which make you feel hard and cheaply made from plastic. Flip-down position of armrests on doors is a little annoying. The gearshift look trunky and unlikable. However remember this is a very reasonably-priced, economical, reliable, compact and sturdy car, not a wanna-be luxury car by any means.
Though the glove box and doors pockets are miserably tiny, the most impressive feature is the back seats that can be folded down then lifted up for far more generous cargo volume, almost cavernous for a supermini car like this.
4. Engine, Transmission And Fuel Economy
At debut of the Nissan March K13 we sell, except from the traditional 1.2-litre three-cylinder engine, a 1.5-litre four-cylinder engine became available for more powerful performance on longer trips and faster roads. A 5-speed manual gearbox presented for manual fans for the first time then. The automatic transmission was still CVT, and in Mexico & Canada it still only had four speeds.
Sparkling performance cannot be expected from a 56kW/100Nm 1.2-litre three-cylinder engine and a 75kW/136Nm 1.5-litre 4-cylinder engine. However, low operation cost can be guaranteed because it only consume 5.9L/100km with the standard five-speed manual and 6.5L/100km with the optional four-speed automatic.
For maintenance and garage services, mechanical parts replacement and servicing costs are reasonably low. Even any competent home mechanics can do quite a bit of tweak and fix as under-bonnet area is not so complicated and crowded. However, to leave all safety related items to professional mechanics is strongly recommended as usual.
5. Performance And Driving Experience
Here is the detail of the total driving test experience. The Nissan March serves best on city street and on the flat surface. It struggles on hills, especially with more than two passengers on hills. However it got to the top of the slopes anyway if you are not in a hurry. And you have to pause for a moment to swift back to second gear to climb up steep slopes. Luckily the Nissan March is light weight at about a ton so with manual version hill ride would become more exciting.
Steering is light, steering support is acceptable, steering return to center is satisfactory. Even at high speed, minimal wiggle movements with the steering wheel would have no effect on the straight direction of the car, which is very beneficial for green drivers with clumsy handling. This city bug got all-round visibility and wheels at far corners bringing about great dynamics, thus allowing to flick the little body around easily, at turning circles, at tight parking lots, at narrow town paths. In short, it is easy to drive easy to handle situations easy to fix and overall easy to operate.
Noise treatment in the car however is a minus. The manual version has some weird kind of unpleasant sounds around the rear underfloor and the front seaters can feel wind noise clearly.
6. Safety, Driver Assistance, And Warranty
What worth paying for in a Nissan March for sale are six airbags, dynamic control, anti-skid brakes (or more commonly known as anti-lock braking system or ABS) with brake assist for panic stops and electronic brakeforce distribution (or commonly known as EBD) to needed corners of the car during emergency.
An anti-lock braking system(ABS) is a safety anti-skid braking system used on aircraft and on land vehicles, such as cars, motorcycles, trucks and buses. ABS operates by preventing the wheels from locking up during braking, thereby maintaining tractive contact with the road surface. This consequently retains more direction control to the driver during panic braking and thus assist to avoid crash.
Nissan Micra got 4 stars rating for safety in Europe, in crashing test. The warranty is 3 years/100,000km, 3-year 24-hr roadside assist. The resale percentage is 50.8%, not surprisingly.
Conclusion
The Nissan March, or Nissan Micra would be perfect for any budget-conscious city dwellers to aim for simple economical daily use. Life on the road would got much more convenient, confident and free of hassle with this proud little big hit.
User Reviews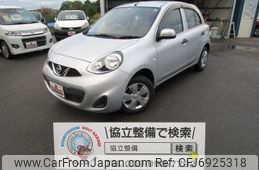 Nissan March 2015
29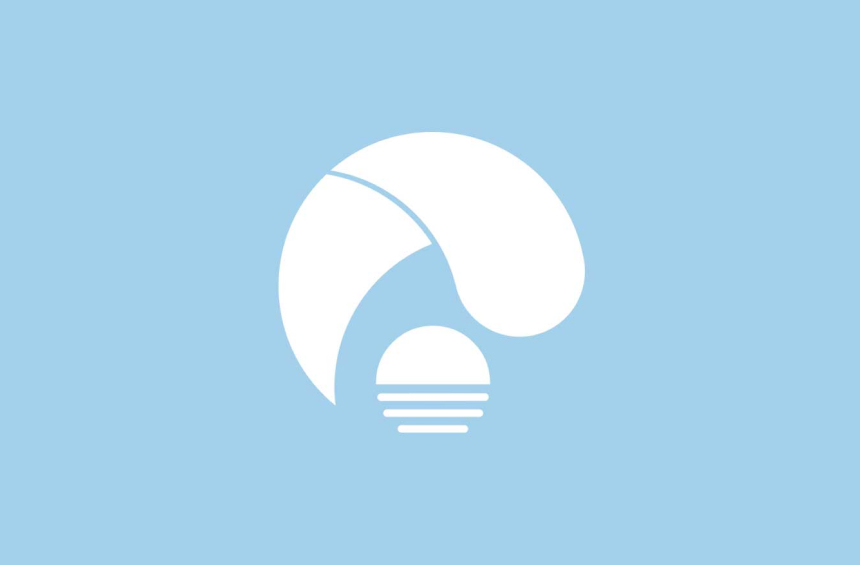 Ramon Glenn Jessurun
Verified Buyer

Suriname
Satisfied
Good and everything is okay. THANX
After Delivery Pictures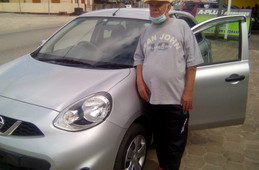 Nissan March 2010
29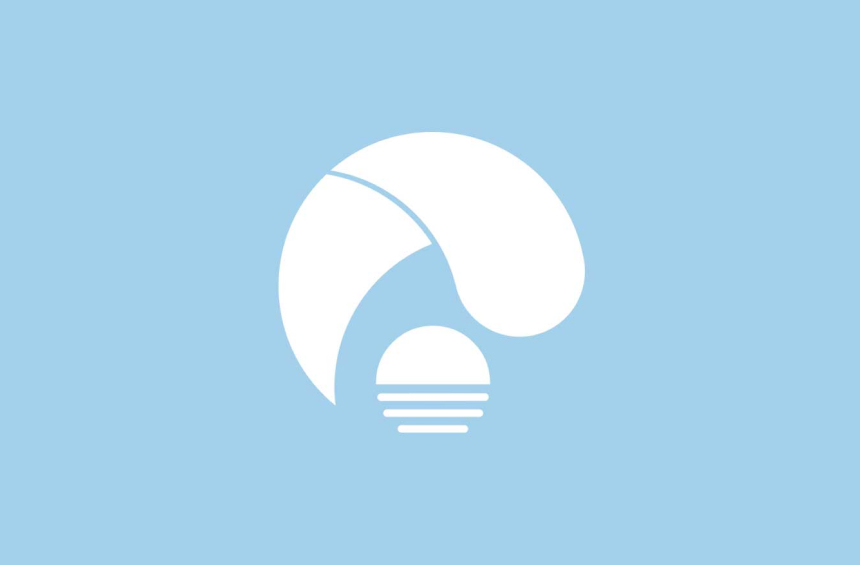 VILIAMI VAKAUTAKAKALA
Verified Buyer

Tonga
Satisfied
all 6 cars arrived and well recieved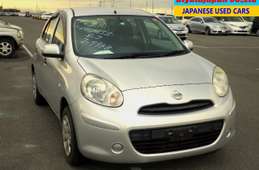 Nissan March 2010
30

NoJoke B.V.
Verified Buyer

Netherlands Antilles
Satisfied
Good service and pricing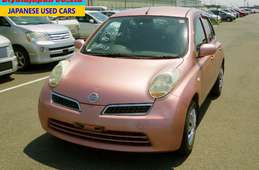 Nissan March 2008
33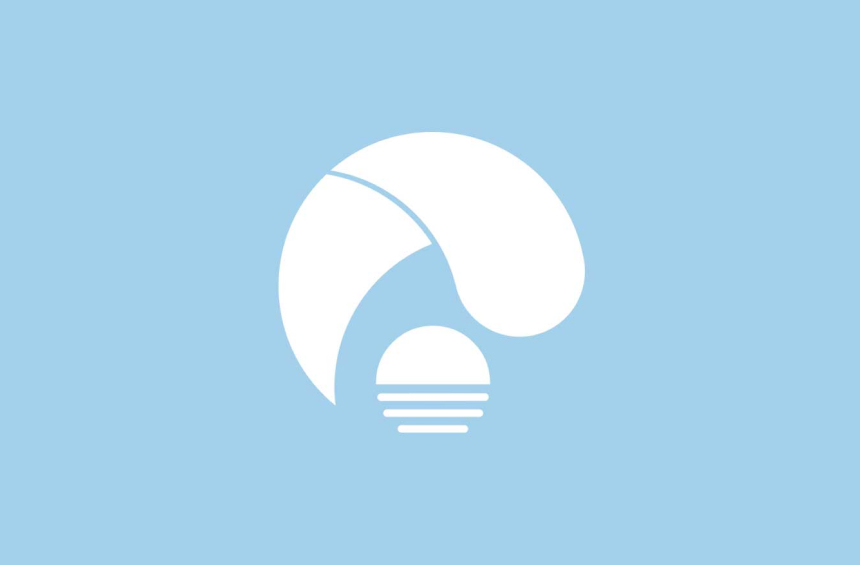 Jackson Domond
Verified Buyer

Netherlands Antilles
Satisfied
everything went smooth. great cars. great service.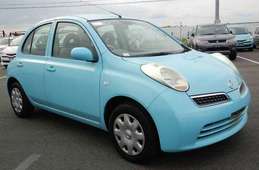 Nissan March 2007
27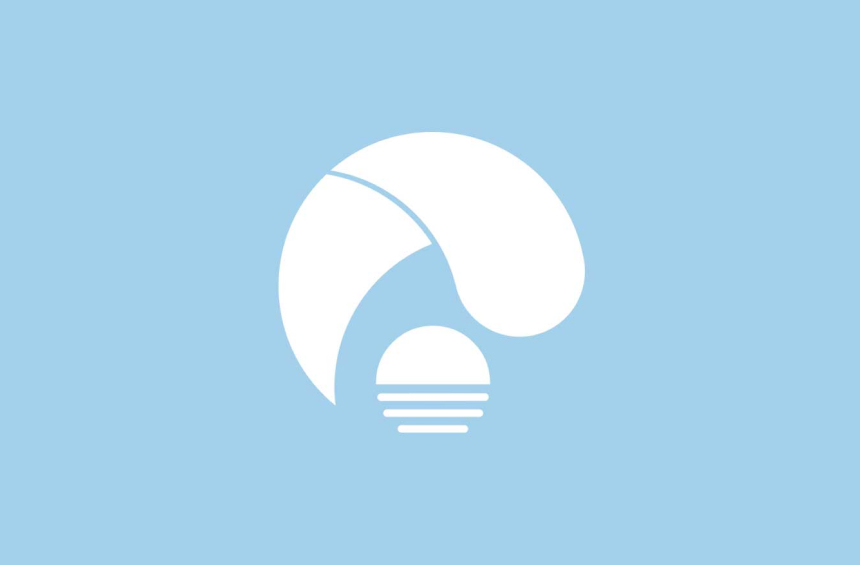 Stefan Hendriks
Verified Buyer

Netherlands Antilles
Satisfied
Good car for the money