Used Toyota Hilux for sale
(590 Results)
Photo
Model

Year

Km

Engine

Grade

Car Price

Total Price

1995




Jun

31,179


km

3,000


cc

1995




Jun

49,879


km

3,000


cc

1996




Jul

70,100


km

2,800


cc

1995




Feb

50,000


km

2,000


cc

1998




Mar

83,000


km

2,000


cc

1997




Oct

128,000


km

3,000


cc

1987




Dec

19,600


km

1,600


cc

1996




Jan

169,000


km

2,000


cc

1995




222,000


km

2,000


cc
Photo
Model

Year

Km

Engine

Grade

Car Price

Total Price

1983




Sep

65,000


km

1,600


cc

1995




Jul

- km

2,400


cc

1994




Jun

83,000


km

2,400


cc

1996




252,000


km

2,446


cc

1987




Aug

148,000


km

2,400


cc

1986




Apr

226,400


km

2,400


cc
Buying Guide
Toyota Hilux (also known as Hi-Lux or HiLux) is a series of light commercial vehicles manufactured by the famous Japanese automaker, Toyota. The car has gained a great reputation thanks to its dependability and is developed over the years to get better and better. The first Hilux model was built as a vehicle for work, but nowadays it has becoming a vehilce for multi-purpose such as recreational duties. Since its first debut in 1968, it has never been fallen out of the favor of the consumers. If you are looking for a Toyota Hilux for sale either a Toyota Hilux diesel for sale or a petrol one, there are tons of places to find them - both new and used.
Essential Things To Know Before Buying A Toyota Hilux For Sale
Whether you want to buy a used Toyota Hilux for sale or a new one, learning about its specs, performance and features will help to make a better decision. The overall Toyota Hilux reviews from the experts and automobile devotees are positive. You just have to be sure if the car fits your intended requirements.
Overview
Strength:
- Good off-road capability
- Plenty of models for customers to choose
- Pretty decent to drive
- Well-built interior
Weakness:
- Size makes manoeuvring tricky
- Automatic gearbox is not inspiring as we expected
- Higher trim levels are quite pricey
The Toyota Hilux is a series of light commercial vehicles manufactured and sold by Toyota Motor Corporation. Its production started from 1968 and still continues until today. Over decades, there have been 8 generations of the Hilux produced. The latest generation features a more family-friendly car than its predecessors. We can find the Hilux in plenty of variants, but the majority of these vehicles were sold as cab chassis or pickup truck variants.
The main rivals of the Hilux are Mercedes X-Class, Nissan Navara, Mitsubishi L200, Ford Ranger, Volkswagen Amarok and SsangYong Musso.
The first generation models were launched under N10 series, from 1968 to 1972. The second generation Hilux debuted under the N20 series between 1972 and 1978. The third generation released the N30 and N40 series with launch from 1978 to 1983. The fourth generation with the N50, N60 and N70 series started from 1983 and ceased in 1988. The fifth generation was known as N80, N90, N100 and N110 were marketed from 1988 to 1997. The sixth generation models were unveiled under the N140, N150, N160 and N170, from 1997 to 2005. The seventh generation was from 2004 to 2015 and released the AN10, AN20 and AN30 series. The eighth generation, the latest one, made its debut in 2015 and still continues until present date with the AN120 and AN130 series.
Exterior Design
The latest Hilux is measured to have an overall length of 5260 mm, height 1850 mm, width 1760 mm, front thread 1510 mm, 6.1 meters turning radius, front thread 1510 mm, 212 mm ground clearance, 1700 kg vehicle weight and have seats for up to 5 passengers. Compared to older generations, the latest generation features a completely new exterior design that looks more upscale, including LED-encrusted headlights, plenty of chrome accents and a more cohesive overall design.
The exterior body comes in lucrative and shiny shades such as blue metallic, silky gold mica metallic, super red, black attitude, dark steel mica, grey metallic, silver metallic and super white. The shades are based upon customer review choices.
Interior And Comfort
Pickup trucks are manufactured to have a hard life, and many Toyota Hilux owners will use their cars to tow colleagues and tools to construction sites, while the car is also a popular choice for woodsmen and farmers. This means the vehicle needs to be tough, with switches need to be long-lasting and similarly robust, while the seats and carpets standing up to work mud and boots.
Dashboard
Although the Hilux owns the design of a pickup truck, it is still pretty from inside. Some of the plastics used feel more brittle and scratchies than those of other rivals, and overall you will feel like you are sitting in a car rather than a pickup truck. Besides, the Toyota's Touch 2 infotainment touchscreen is equipped for every Hilux. This touchscreen is pretty easy to use, but it remains to be seen how it will handle with inevitable knocks and dirty gloves a working vehicle faces with during its day-to-day life.
Equipment
The basic Hilux models feature air-conditioning, bluetooth connectivity, automatic lights and wipers and controls on the steering wheel for the stereo. The advanced models feature a cruise control, reversing camera, tinted rear windows and power-folding door mirrors, DAB radio, a leather steering wheel, 17-inch or 18-inch alloy wheels, the Touch 2 infotainment system, DAB radio, tinted rear windows and power-folding door mirrors, keyless entry and go, LED headlights,....
Engine And Performance
The seventh generation Hiluxes (2004 - 2015) offer a wide range types of engine: from 2.0L to 4.0 L either gasoline or diesel engine combined with one of three transmissions: 5-speed manual, 4-speed automatic and 5-speed automatic, making from 76 kW to 225 kW depending on each engine size.
The eighth generation Hiluxes (2015 - present) feature from 2.0L to 4.0L either gasoline or diesel engine paired with one of four transmissions: 5-speed manual, 6-speed manual, 5-speed automatic and 6-speed automatic, producing 76 kW to 175 kW depending on each engine size.
The Hilux can handle well on hard terrains like rocky outcrops, muddy or icy roads. On highway, it can do anything that you can expect. Overall, it is one of the best cars you can buy either for putting it to work or when tackling suburban duties.
Watch the video below to see a detailed review of the 2017 Toyota Hilux:
Fuel Consumption
Below is a list of some popular Toyota Hilux model years and their fuel consumption rates:
Toyota Hilux 2009: 10 km/l average rating
Toyota Hilux 2010: 10 km/l average rating
Toyota Hilux 2011: 11 km/l average rating
Toyota Hilux 2012: 12 km/l average rating
Toyota Hilux 2014: 12.5 km/l average rating
Toyota Hilux 2015: 12.5 km/l average rating
Toyota Hilux 2016: 12.5 km/l average rating
Toyota Hilux 2017: 11.1 km/l average rating
According to car experts, the Hilux is a little bit less fuel-consumption than other rivals in its segment.
Toyota Hilux Price
On used car market, the price of a used Toyota Hilux for sale varies from $6,000 to $40,000 depending on the model year, mileage and condition of the car. A used Toyota Hilux pickup truck in the sixth generation (1997-2005) will cost you somewhere between $6,000 and $12,000 while a used one in the seventh and eighth generations has the price from $35,000 to $45,000.
Note: There are plenty of places to buy a used Toyota Hilux but you should make your purchase from a trusted company or a renowned dealer as they can offer you a good car with a long life left at the best price. If you are so hurry and buy it from a bad company or a bad dealer, you may have to pay a lot of money but still get a car in bad condition.
User Reviews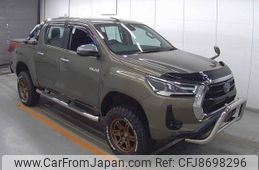 Toyota Hilux 2021
7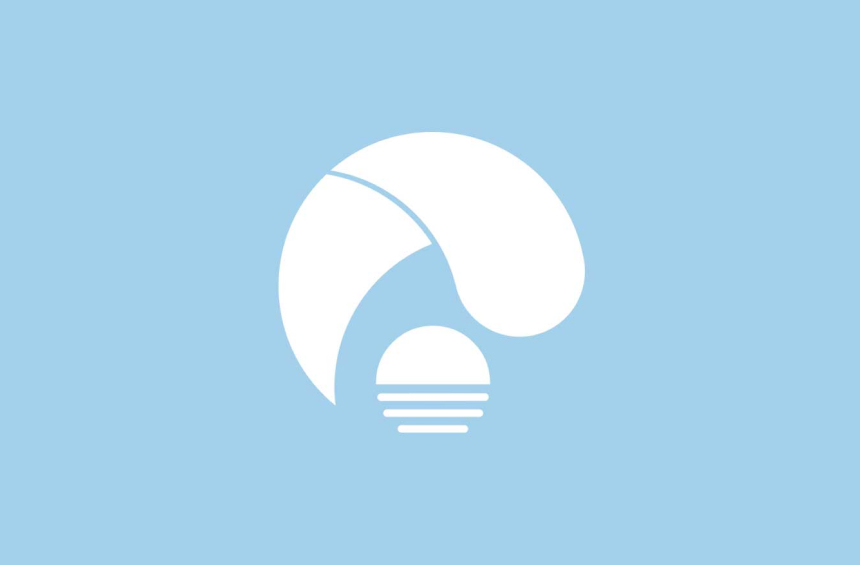 Bilikiki Cruises Ltd
Verified Buyer

Solomon Islands
Satisfied
Hi Mr Ken, I have finally managed to get the Hilux cleared from Ports and Customs, and received the vehicle today! It took way longer than expected.
After Delivery Pictures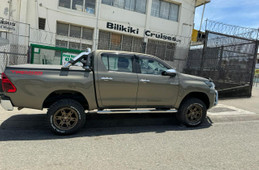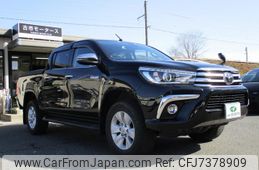 Toyota Hilux 2019
51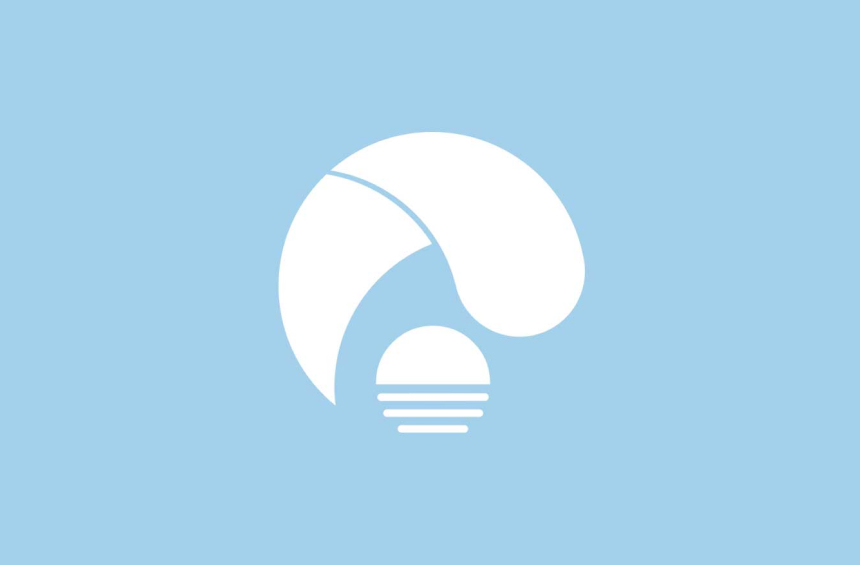 Dalmero Vasconcelos
Verified Buyer

Bermuda
Satisfied
I received the car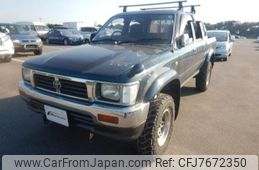 Toyota Hilux 1994
30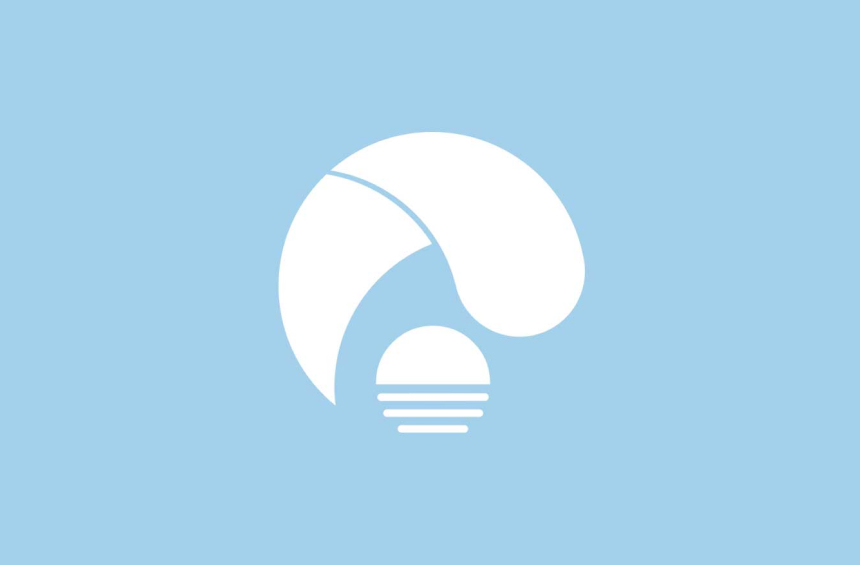 Richard Haynes
Verified Buyer

USA
Satisfied
Hi Austin, got the truck home and everything is great here. I am grateful for all your help in getting my vehicle to me! Very pleased with the process overall.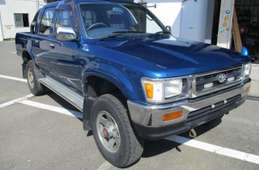 Toyota Hilux 1992
11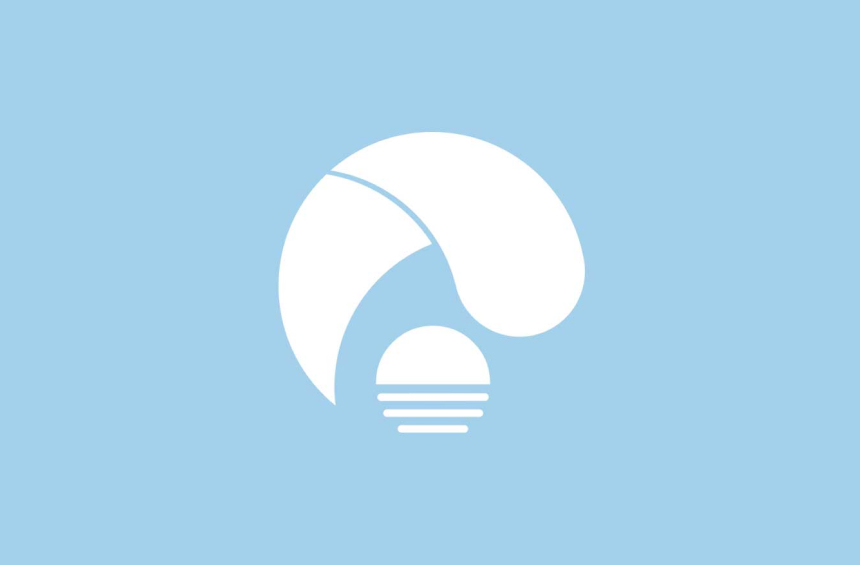 Kent Duffney
Verified Buyer

USA
Satisfied
Ken, It has been a while. I hope you are in good health and spirits. I have the Hilux home and am proud to say I am very pleased with the entire deal. The vehicle came in excellent condition and I am very happy with the purchase. Your work as a salesman was also exceptional. Thank you, Kent Duffney
After Delivery Pictures