Used Daihatsu Copen for sale
(508 Results)
Photo
Model

Year

Km

Engine

Grade

Car Price

Total Price

2021




Mar

21,000


km

660


cc

2022




May

6,000


km

660


cc

2008




Jul

105,000


km

660


cc

2020




Oct

27,000


km

660


cc

2020




Oct

28,000


km

660


cc

2019




Dec

18,000


km

660


cc

2021




Jul

8,000


km

660


cc

2021




Mar

30,000


km

660


cc

2022




Jun

4,000


km

660


cc
Photo
Model

Year

Km

Engine

Grade

Car Price

Total Price

2020




Oct

31,000


km

660


cc

2023




5,000


km

660


cc

2014




Sep

108,000


km

660


cc

2015




Apr

145,000


km

660


cc

2020




Nov

10,000


km

660


cc

2022




Feb

3,000


km

660


cc
Buying Guide
It is so tiny, cute and really fun to drive. It looks like a lovely puppy which gains too much attention from other people on the street. Yep, it is the Daihatsu Copen, one of a kei-class sports car manufactured by Daihatsu Motor Co., Ltd since 1999. The car is now in its second generation and still a fancy boy to own. For these reasons, this car is always a hot car for sale in both new and used car markets. So if you are falling in love with a Daihatsu Copen, here are some important things you need to know. Let's check them out in the professional review below!
Daihatsu Copen - The Groundbreaking Concept Of Daihatsu
I. Overview
The Daihatsu Copen was introduced as a 2-door kei car at the 1999 Tokyo Motor Show. The second generation debuted in 2014 and still continues until present.
Strength:
Cute looks and great fun to drive
Has an electric folding aluminium roof
Very economical
Weakness:
Not suitable for long journeys
Interior space is a bit cramped for tall adults
Expensive spares
Battery can run flat if not run regularly
II. Generation Review
1. First generation (1999 - 2012)
The first generation Copen debuted in 1999. The car came with a 660 cc turbocharged engine to fit Japanese kei car regulations. However, as this engine didn't fit environmental emissions standards in some countries so the car was powered with a stronger 1.3L non-turbo engine in these markets in 2007.
The car entered German market in 2003. At the beginning, it was sold with smaller 660 cc engine. From 2006, the car was equipped with a more powerful 1300cc engine.
At the 2005 Frankfurt Motor Show, the Copen was introduced with 2 new trim levels: the "ZZ" and the 1.3L.
On January 13, 2011, Daihatsu informed that they would stop selling the Copen in Europe from January 31, 2013 due to some economical issues related to the strength of the Japanese Yen. And then in AUgust 2012, the Copen production ceased with the final 500 units being limited 10th Anniversary editions.
2. Second Generation (2014 - present)
No longer after Daihatsu announced the discontinuation of the first generation, in 2014 this company informed that the Copen would be coming back with a new model. The new model was called "Kopen". The new model is now a mixture of convertible roadster and kei class car. The design has been restyled with a new monocoque chassis structure named a D-frame to make the car more angular than the first generation. With the new structure, customers can choose the exterior and interior design of the car based on their preferences. Other new features included a new 660 cc turbo three-cylinder engine with DVVT, a new suspension system, weight reduction and better sounding exhaust suspension.
In Japanese market, models offered were Copen Robe, Copen XPlay and a special S type for the Copen Robe.
Copen Cero: the Copen Cero was introduced in 2015 with a design similar to that of the first generation.
Copen Coupe: the Copen Coupe debuted at the 2019 Tokyo Auto Salon as a fixed-roof coupe version of the Copen Cero. This model is fitted with an optional sunroof. Other standard features include serialized plates on the center console, BBSaluminum wheels and a Momo leather wrapped steering wheel. Optional features include HKS suspension and a sports muffler.
III. Exterior And Interior review
The exterior design of the Daihatsu Copen will make you smile at the first time you see the car. The car is super small with nice headlights and taillights. The electric folding aluminium roof of the car is really cool. The car seems like a robot in the Transformers series when we fold the roof. Pretty awesome!
Move into the car, the seats are sporty with nice materials. The dashboard is high-tech and supportive. The only downside is that the interior space is a bit cramped for tall people, but that does give it a sense of go-kart like fun.
IV. Engine And Performance
Generation
Engine
Transmission
1st Generation

659 cc JB-DET I4 (t/c gasoline)
1.3 L K3-VE I4 (gasoline)

5-speed manual
4-speed automatic

2nd Generation

659 cc KF I3 (t/c gasoline)

5-speed manual
7-speed Super Active Shift CVT
Driving the Copen brings to you a great fun. It corners well and handles nicely in the town. Due to its small size, it can be parked easily in parking areas.
On the other hand, it seems like a car for fun. To be honest, the car is not practical and make a bit noisy when running. However, if you need a performing car, it doesn't matter, right?
V. Daihatsu Copen Price
On used car market, the price range of used Daihatsu Copen for sale varies from $13,000 to $20,000 (FOB price). The newer the model, the higher price it costs. Other factors influence the price range are the car's condition, mileage,... A car with low mileage will cost more money than a car with high mileage. And of course, a well-maintained car has a higher price than a car in bad condition. So you can base on these factors to pick a used Daihatsu Copen suitable for your demand.
User Reviews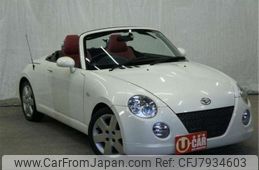 Daihatsu Copen 2003
35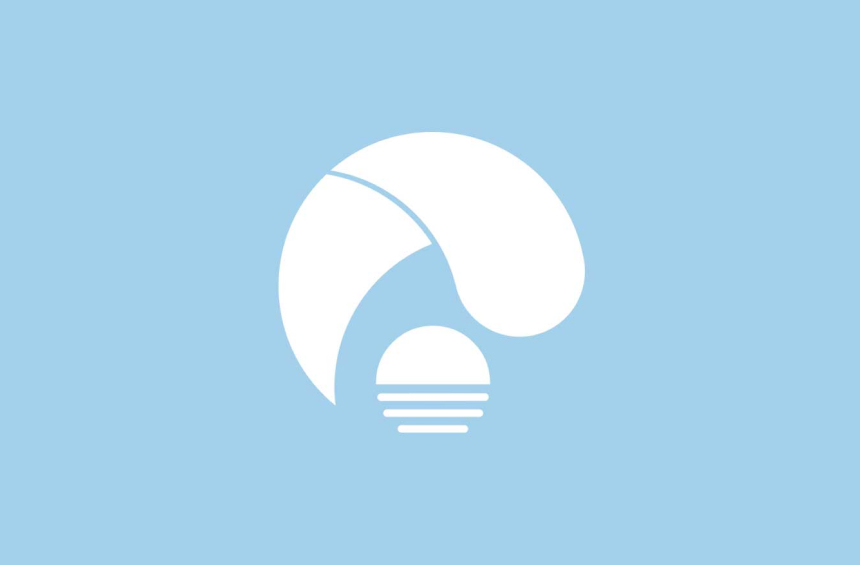 bruce mitchell
Verified Buyer

Canada
Satisfied
Hi Mr. Austin I am overall happy with everything,