Used Honda Life for sale
(367 Results)
Photo
Model

Year

Km

Engine

Grade

Car Price

Total Price

1997




30,000


km

660


cc

1974




Jun

38,000


km

360


cc

1972




64,000


km

360


cc

2008




Jun

184,900


km

650


cc

2011




Nov

59,000


km

660


cc

2005




Nov

87,300


km

660


cc

2009




Dec

119,000


km

660


cc

2000




Jul

40,000


km

660


cc

2010




Jun

23,000


km

660


cc
Photo
Model

Year

Km

Engine

Grade

Car Price

Total Price

2005




Jun

48,000


km

660


cc

2008




Dec

15,000


km

660


cc

2008




Jul

64,100


km

660


cc

2013




Jun

77,200


km

660


cc

2006




Sep

122,000


km

660


cc

2005




Jul

79,000


km

660


cc
Buying Guide
When talking about Honda, we have to mention its durable, reliable motorcycles, vehicles and power equipment for years. One of the good products made by this company is the Honda Life - a car available in many forms: microvans, passenger cars, and kei trucks. The first Honda Life was released in 1972. At the beginning, it was sold only in Japan. Thereafter, the car went through different changes over five generations to cater multiple markets outside Japan.
In this review, we will discuss about the Honda life in detail so if you are looking for a used Honda Life for sale, keep reading the parts below.
Honda Life Through Generations
1. First generation (1972-1974)
The first generation Life was available in a four-door or two-door hatchback and a three-door wagon model (also sold as a commercial van), replacing the Honda NIII 360. When comparing to the prior Honda minicar series, the passenger comfort of the car was improved to make this a better car for family use. Also, the wheelbase, at 82 inches (2,080 mm), was eight cm longer than that of the previous cars. The entire Life range was fitted with a water-cooled Honda EA 356 cc engine, usually making 30 PS (30hp; 22kW) at 8,000 rpm, that began as the air-cooled engine borrowed from the Honda CB450 motorcycle. 105km/h is the top speed of the sedan. The sprint to 100 km/h (62 mph) came up in 34.9 seconds in a period test. The tall and curiously shaped "Life Step Van" was launched in September 1972, with either three or five doors. Honda also added a pickup version to the lineup later, but it had minimal impact on the market.
2. Second generation (1998)
The second generation was launched in 1997 with a new line of small, front-wheel drive 5-door MPV style cars, that required a redesign for 1998 due to new Japanese taxing regulations. A three-cylinder Honda E07A engine was used for the Life. The second generation Life replaced the Honda Today and was sold only in Japan. This bodystyle appearance was launched in response to the popularity of the Suzuki Wagon R, that found many buyers, and competes with Subaru Pleo, Daihatsu Cuore and the Mitsubishi Toppo in the "tall wagon" segment of kei cars.
The second generation debuted as a revision of the 1970s "StepVan" appearance, having things in common with the second generation Honda Today.
It was fitted with the Honda E07A engine, 660 cc SOHC 3-CL, 4 valves per cylinder with Honda's PGM-FI as standard feature. It was available with a 3-speed automatic or 5-speed manual transmission.
It was also equipped with antibacterial steering wheel, heat absorption ultraviolet radiation glass, a driver side "SRS" airbag and an optional antilock brake system. Grade system was three grades of B, G and T. The use of one windshield wiper for the front windshield was carried over from the Honda Today.
3. Third generation (1999-2003)
To fit the new legislation, the 1998 model was larger than its short-lived second generation counterpart, with 1,475 mm (58.1 in) width and 3,395 mm (133.7 in) length.
In December 2000, a turbocharged variant called Honda Life Dunk was launched as 2001 year model.
"Kei-Mover" was added as a new version in the lineup. Environmental performance, safety and practicality were prioritized, enhancing economic efficiency.
Body style:
5-door hatchback
Layout
FF layout/4WD
Engine:
658 cc E07Z SOHC I3
Transmission:
3-Speed Automatic
5-speed manual
4. Fourth generation (2004-2008)
In 2003, Honda gave a 660 cc 3-CL engine to the Life as an update. An optional turbocharger, paired with a 4-speed automatic transmission and optional 4-wheel drive are also offered. The engine emissions were decreased and the safety features were significantly enhanced. A triangle window was located at the mounting point of wing mirrors in the third generation vehicle.
2005 saw the introduction of the DIVA model, which consisted of aluminium wheels and aerodynamic styling.
Body Style: 5-door hatchback
Layout: FF layout, 4WD
Engine: 658 cc P07A SOHC I3 (DIVA, F, F Happy Edition, C, C Topic)
658 cc P07A SOHC I3 turbo (DIVA Turbo, F Turbo)
Transmission:
4-Speed Automatic Overdrive
5. Fifth generation (2009-2014)
The fifth generation Life debuted in November 2008. This generation is available in C, G, DIVA, DIVA turbo, PASTEL, PASTEL turbo. A higher specification model marketed towards a younger crowd is named the Honda Zest, which shares all mechanicals with the Life.
Body style: 5-door hatchback
Layout: FF layout, 4WD
Engine:
658 cc P07A SOHC I3
658 cc P07A SOHC I3 turbo
Transmission:
4-Speed Automatic Overdrive
Honda Life Price
On used car market, a Honda Life for sale costs from $1,000 to $4,000 (FOB price) depending on mileage, color, installed features and other conditions. The newer the car is, the higher the price costs. So you can based on these factors to choose a suitable car for your demand.
User Reviews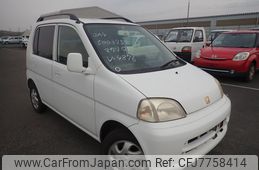 Honda Life 1997
26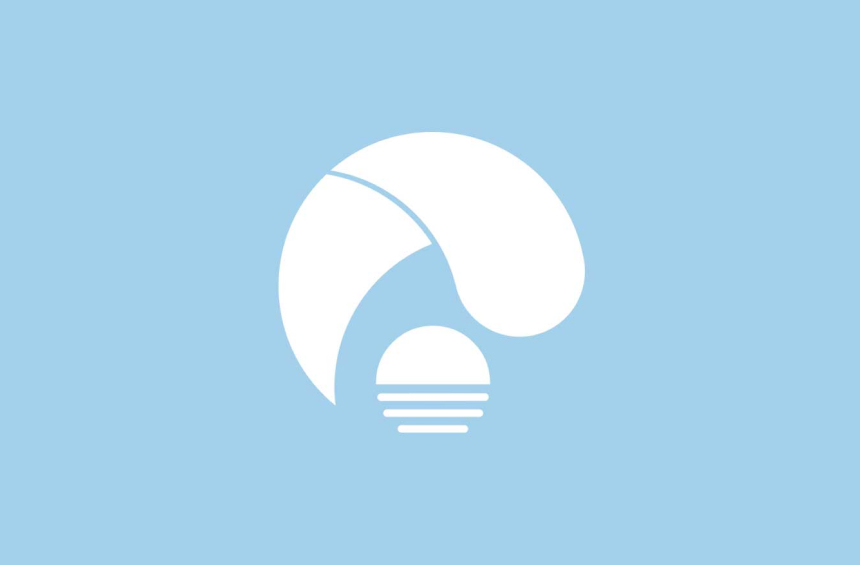 DANIEL L WHIPPLE
Verified Buyer

USA
Satisfied
Ken, i recieved the honda life on 11-22-2022. It is in very good shape,runs good,thank you.. dan whipple.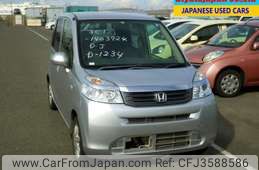 Honda Life 2012
33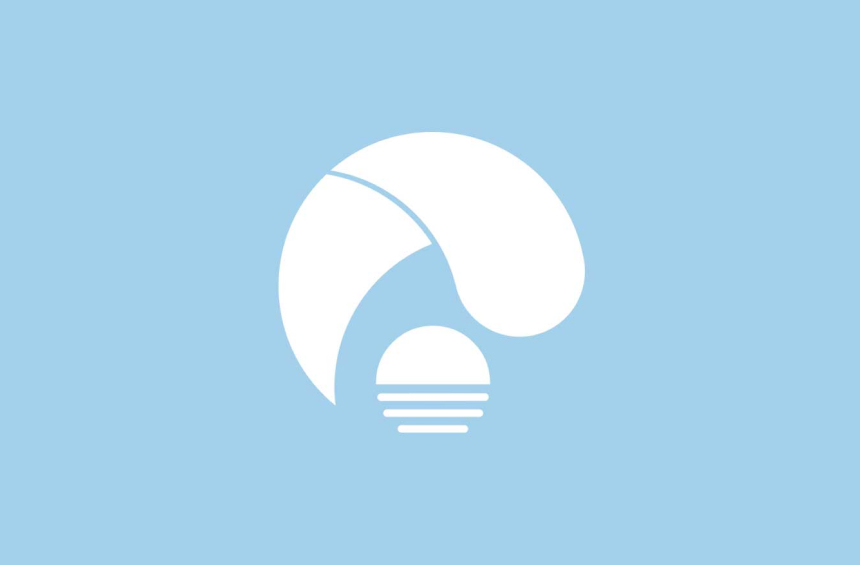 Moiz Mustafa Najmi
Verified Buyer

Kenya
Satisfied
Keep up the good work
After Delivery Pictures