Used Subaru Sambar for sale
(16 Results)
Photo
Model

Year

Km

Engine

Grade

Car Price

Total Price

1995




73,521


km

660


cc

1995




56,000


km

660


cc

1997




37,200


km

660


cc

1998




78,687


km

660


cc

1993




88,000


km

660


cc

2015




Mar

34,000


km

660


cc

2015




Aug

36,000


km

660


cc

2011




Apr

78,000


km

660


cc

2021




Aug

15,000


km

660


cc
Photo
Model

Year

Km

Engine

Grade

Car Price

Total Price

2015




Apr

32,000


km

660


cc

2012




Mar

96,000


km

660


cc

2006




Jul

88,000


km

660


cc

2017




Jun

128,000


km

660


cc

2010




Feb

62,400


km

660


cc

2017




58,000


km

660


cc
Buying Guide
The Subaru Sambar is one of the awesome vehicles produced by Subaru Corporation (formerly known as Fuji Heavy Industries). This small vehicle was initially produced for the Japanese domestic market (JDM) and was available in Kei truck body and microvan styles as per the consumer needs and demand.
The first Subaru Sambar was introduced in the market in 1961 and since then, the Sambar continues to be manufactured in Japan, China as well in Finland with a joint venture with Elcat Automotive. So if you are looking for a Subaru Sambar for sale, read the overall review to see what you are going to get. Does the iconic car live up to the expectation of modern drivers?
The Growth And Development Of Subaru Sambar Through 8 Generations
The Subaru Sambar has been received a lot of modifications and transformations over the long period of eight generations. The first generation was manufactured from 1961 to 1966; the second generation's year was from 1966 to 1973; the third generation started from 1973 and ended up in 1982; the fourth generation was from 1982 to 1990; the fifth generation was from 1990 to 1998; the sixth generation lasted in 14 years, between 1998 and 2012; the seventh generation started from 2012 and the eighth generation began from 2014. The elegance and sophistication of the car is not the result of an overnight production but all 8 generations have seen the development and growth in the specifications and features of the popular Subaru Sambar.
For example there were many multiple aspects offered throughout these generations, including 1670 mm wheelbase, 3 speed manual transmission, 356 cc displacement, 470 kg base weight, 1805 mm long wheelbase, 5 speed manual transmission, 544 cc displacement, 535 kg base weight. Side impact resistance and power windows, intercoolant, super charger, 1885 mm long wheelbase, 3 speed automatic transmissions. The collective functioning of all the elements has been quite outstanding and impressive. Hence, the Subaru Sambar has scored 7.2 point of out 10 in terms of customer reviews.
But, is it worth to look for a Subaru Sambar for sale? Does the car can still match its iconic status?
The Exceptional Quality Interior And Exterior Specs
When buying a Subaru Sambar for sale, it is necessary to learn about its interior and exterior specs so here are some information you might need:
Numerous standard features founded in almost all the vehicles are equipped for the Subaru Sambar. Additionally, the Sambar is also fitted with optional specs that are preferred by some consumers to add uniqueness and customization to the car they are acquiring. The augmented features of the Sambar are quite affordable and easily available without maintenance hassle and unnecessary costs. It contains of: power steering for splendid on-road and off-road performance, sliding doors, ultra violet glass protection, power windows founded in former models too, driver and passenger airbags, row folding, rack and pinion steering, automatic brake assist, CD player, radio player, audible speakers and optional navigation system.
Engine And Suspension System Are High Performing
The Subaru Sambar models and variants have an incredible mechanical composition from every angle. The Subaru Engine engine has the ability to easily deliver 48 max horsepowers, 5.9 torques, 25% decreased emissions and to carry drum rear brakes, ventilated disc brakes, strut front suspension, semi trailing rear suspension and fuel consumption as low as 5.8L per 100 km. Therefore, the running costs and expenditures of the Subaru Sambar mini trucks and Subaru Sambar vans are very affordable and the cars could be suitable for both professional and personal purposes.
Reviews Of Some Recent Subaru Sambar Generations
Sixth Generation (1999 - 2012)
The sixth generation of the Subaru Sambar was introduced on May 2, 1999, and in 1998 Kei class vehicle size regulations enabled for a growth in body size. The 4-wheel-drive Dias is now only offered with a 3-speed automatic transmission, with the supercharger optioned engine power output rose to 58 PS (57 BHP). EF engine and carburetors are no longer used on the Subaru EN engine for the entire product line.
On 1 October 1998 the width dimension was altered to 1,480 mm (58.3 inch) in order to tackle safety concerns with side impact resistance.
On June 26 2007, there was a claim that all products of Kei class vehicles manufactured by Subaru would end and be replaced by Toyota-owned Daihatsu models rebadged as Subarus.
On July 18, 2008, items that were added were leather interior on upper trim level models, power windows, power sliding rear doors and dual front passenger airbags.
Seventh Generation (2012 - )
The seventh generation Sambar truck and van were launched to Japan on April 2, 2012 and also a badge engineered Daihatsu Hijet Truck/Van. This is the first time the Sambar was produced a semi-cabover vehicle, the engine was placed in the front of the vehicle, between the front passengers. The vehicles in this generation were driven by the rear wheels and 4-wheel-drive was offer as optional.
Eighth Generation (2014 - )
On 2th September 2014, the 8th generation Sambar truck was launched to Japan and also a badge engineered tenth generation Daihatsu Hijet Truck.
User Reviews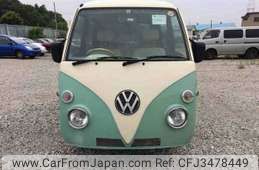 Subaru Sambar 1997
29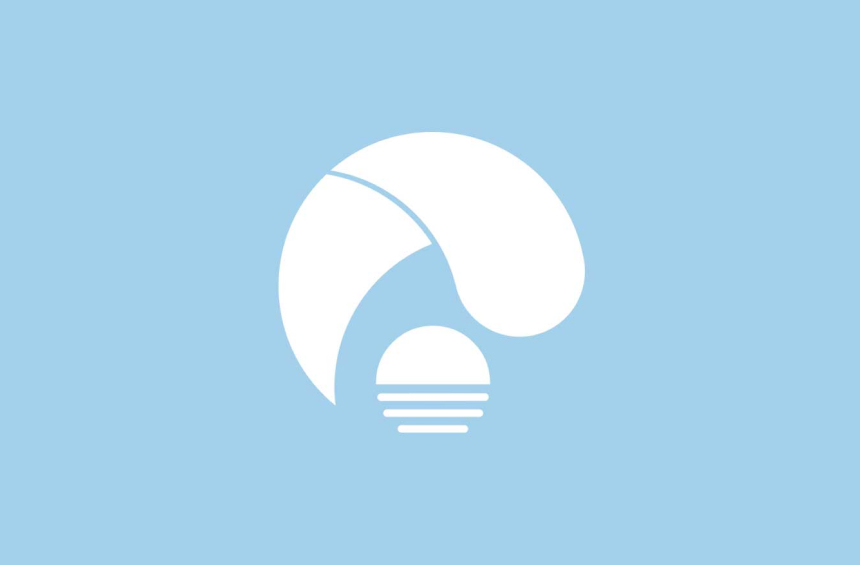 Erwin van Bergen
Verified Buyer

Netherlands
Satisfied
Car has arrived safely
After Delivery Pictures