Used Mitsubishi Pajero for sale
(184 Results)
Photo
Model

Year

Km

Engine

Grade

Car Price

Total Price

1995




54,000


km

2,800


cc

1995




75,000


km

3,000


cc

1996




103,000


km

2,800


cc

1995




Sep

45,400


km

2,800


cc

1995




100,000


km

3,500


cc

1996




Oct

43,000


km

2,400


cc

1995




Jun

240,000


km

2,800


cc

1997




Feb

83,000


km

2,400


cc

1986




Dec

145,462


km

2,500


cc
Photo
Model

Year

Km

Engine

Grade

Car Price

Total Price

1996




Oct

43,000


km

2,400


cc

1992




46,000


km

2,500


cc

1992




Jul

46,000


km

2,500


cc

1989




76,000


km

2,500


cc

1997




Sep

195,000


km

3,500


cc

1994




Sep

89,000


km

2,800


cc
Buying Guide
The Mitsubishi Pajero is one of the most faithful and longest serving performers manufactured by the famous Japanese automaker Mitsubishi. It is also a good vehicle for money as it is cheaper than most of its competitors in the larger off-road diesel wagon segment. For these reasons, there are many people looking for either a new or used Mitsubishi Pajero for sale nowadays.
But has age wearied the Pajero? Let's check the 2018 Mitsubishi Pajero review below to find out the answer.
Seeking For A Mitsubishi Pajero: The Complete Rundown
In this review, we will give you information of the latest Mitsubishi Pajero model and compare to its previous models. Hence, you can base on it to make a better decision when buying a used Pajero for sale.
Mitsubishi Pajero Design
When parking a 2018 Mitsubishi Pajero next to a mid-naughty car, it is quite hard for you to tell the difference between them. Over a decade, Mitsubishi have given slight updates to elements like tail lights and bumpers, but the Pajero's large boxy visage nearly remains the same since its first debut in 2006.
The Mitsubishi Pajero has a big glasshouse making for a very bright and airy cabin, while its box - like rear section endows the 4 x 4 wagon with a huge rear cargo space. So if we bring the 2018 Pajero to a beauty contest, it will definitely not win the award as the car is not built for this point.
Now let's move into the car. From the first look, the only concession to up to date motoring is the touchscreen multimedia system. Over the years, there have been small changes given to the Pajero's interior design, but it seems like there is not much different between the 2018 model and its 12-year-old siblings, the 2006 model.
Mitsubishi Pajero Practicality
The Mitsubishi Pajero is a 7-seater car with its rear two seats which can be folded below the boot floor. Besides, there is a 60/40 split tucked second row that can be tumbled onward to give access to the two rear seats as well as create a bigger space.
In fact, the 3rd row seat is like a jump seat. It is too narrow and has short seat backs which is not comfortable for an adult.
Internal cargo space with a large door aperture, high roof and low floor with the second row in place makes 1069 litres; or 1798 litres with all row seats folded.
The spare wheel is put on the rear door, which is a little bit hard to access, especially for adults who are short. Besides, to retrieve the wheel brace and the jack, you will have to get under the floor as they are placed under the third row seat.
And sadly there is not too much digital given for the 2018 Pajero, but still functional, information gauge and digital fuel on the top of the center console.
The car has a bluetooth-ready unit which is the same like what you find in other Mitsubishi cars and features Android Auto and Apple Car Play. It has enough functions to use, but some submenus are place in hidden places so they are hard to access. Besides, the USB ports are located in the glovebox, making them difficult to use.
Mitsubishi Pajero Features
The 2018 Pajero are fitted with regular cruise control, front and rear fog lights, a rear diff lock, heated front seats, leather-bolstered seats with cloth inserts, a leather-clad steering wheel and shifter, automatic lights and wipers, bluetooth streaming and a 7.0-inch touchscreen multimedia system with Android Auto and Apple Car Play. There is no navigation equipped to this model.
Mitsubishi gave to the 2018 Pajero a multi-stage 4x4 system which is known under the name Mitsubishi's Super Select II, along with a 3.2L DiD 4-CL turbo-diesel engine, a 5-speed auto gearbox. It is also equipped with 18-inch alloys which are shod with a more street-orientated all-terrain tire.
Mitsubishi Pajero Engine And Transmission
Before buying a Mitsubishi Pajero for sale, it is essential to learn about its engine and transmission. So the part below will be helpful for you.
In 2011, Mitsubishi gave to the 4th-generation Pajero a new update with the then-new 4M41 3.2L 4-CL direct injection turbo diesel engine, and it rapidly turned the Pajero into a much nicer car.
7 years later, the engine is still powerful and refined compared to its smaller, more modern capacity 4-CL turbo diesel competitors. It has the ability to muster up 141kW of power and 441 Nm of torque. So in use, this engine still works so well.
An old but tough 5-speed auto gearbox is used to connect the engine to Mitsubishi's Super Select II 4x4 system.
The Super Select II system offers 2 options for the driver to choose: three distinct 4x4 or rear-wheel drive models. High-range 4-wheel-drive (centre diff unlocked) is fitting for regular use, and should possibly be the default setting. High-range 4-wheel-drive (centre diff locked) is suitable for loose and dry terrains, whereas low-range 4-wheel-drive is your do-anything, go-anywhere mode, particularly when incorporated with the lockable rear diff.
You may ask what that do. Well, mostly it helps in preventing the diff from sending all power to the wheel it thinks wants it the most, allowing both rear wheels to support when the going gets sleek. It is a certain no-no on the roads, however, you will "wind up" the diff by not enabling the other wheels to freely spin when you are driving your car around a corner, and it does not like that.
The 2018 Pajero is surely not getting any younger but its performance is pretty brilliant. And that is a provement to its fundamental good character.
Mitsubishi Pajero Fuel Consumption
8.1L per 100km
Mitsubishi Pajero Driving Experience
When you drive the 2018 Pajero is a big, easy-to-drive, soft and cuddy car on both gravel and tar. It is not perfectly accurate through the helm, but it still stays away from being overly agricultural, and is a strong rival of the Everest - a younger car.
In fact, it is astonishingly convenient and easy to drive everyday thanks to its good manners at cruise, good brakes as well as its well-modulated, responsive power delivery through 5-speed auto.
Even it is a big car but you can not feel difficult to drive it in town.
Mitsubishi Pajero Price
The price of the 2018 Pajero is about $59,000 and it varies up to the version you buy.
Besides the price of a used Mitsubishi Pajero for sale varies from $13,000 to $35,000 depending on model year and the conditions of the car.
User Reviews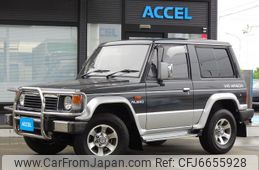 Mitsubishi Pajero 1990
63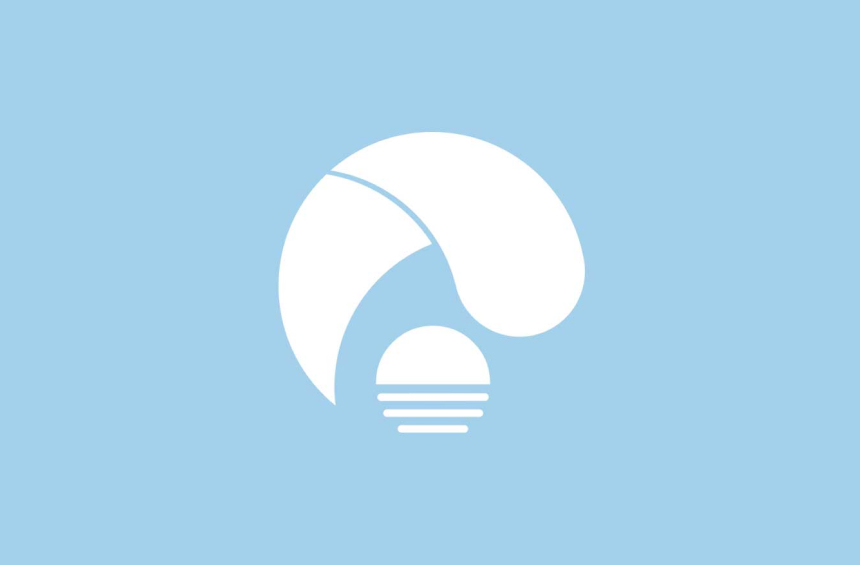 Stephen Andrew Schmidt
Verified Buyer

USA
Satisfied
Hello, I picked up the car on Friday!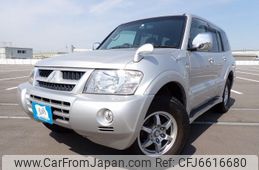 Mitsubishi Pajero 2003
29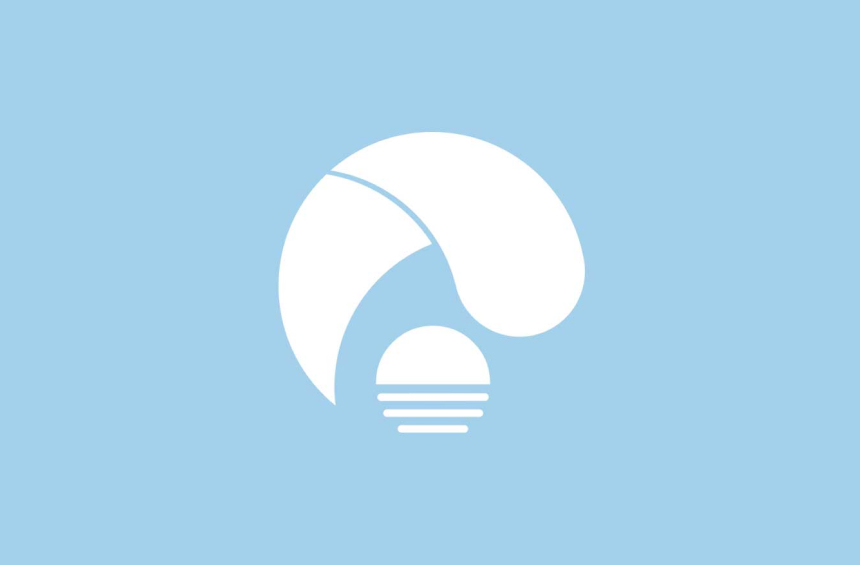 Rajesh Chandarana
Verified Buyer

Tanzania
Satisfied
Dear Jun, Thank you for helping me purchase the Mitsubishi, Pajero. I have now received it. It is in a fantastic condition. Good value for the money I have spent, I will sure consider buying once again from Car From Japan when I need another car. Your assistance in purchasing the above car was very helpful and professional.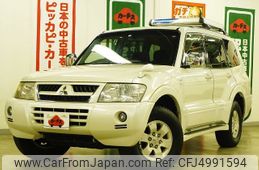 Mitsubishi Pajero 2004
10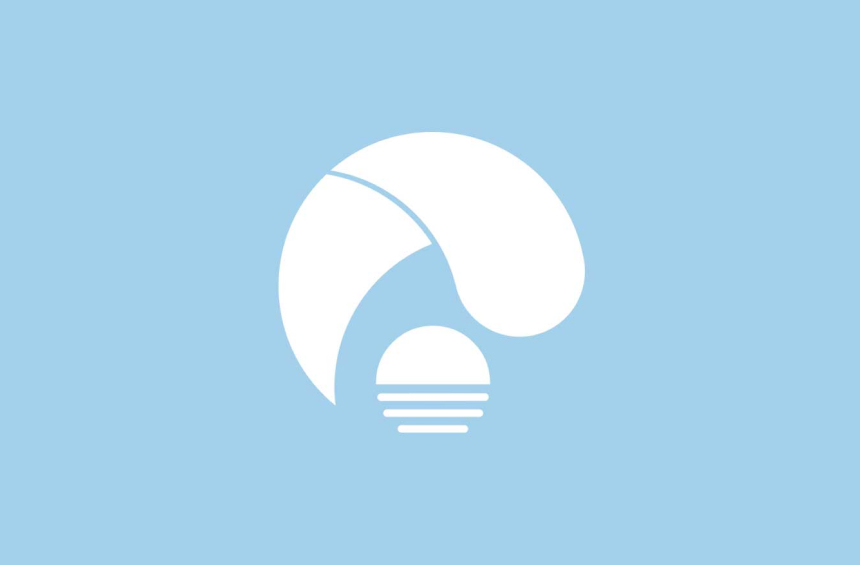 Shiro Yasuda (Mr.)
Verified Buyer

Canada
Satisfied
Hi Ken san. Just wanted to let you know that we got our Pajero and we love it! Thank you for all your help! 😊
After Delivery Pictures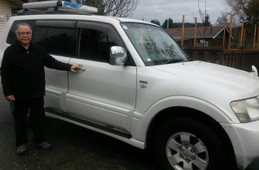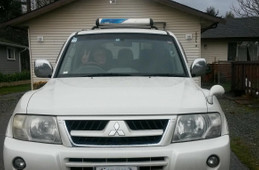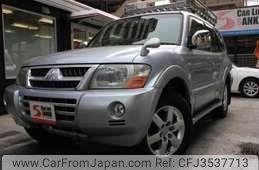 Mitsubishi Pajero 2006
10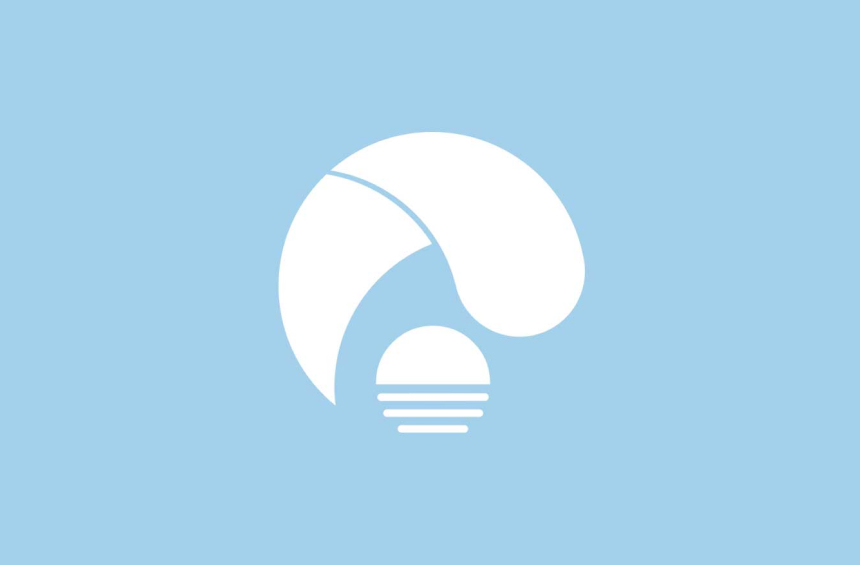 PIERRE SEJOURNE
Verified Buyer

Mozambique
Satisfied
Dear Mr KEN, Car well received.
After Delivery Pictures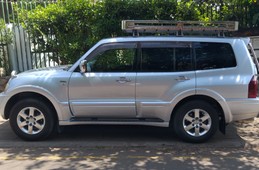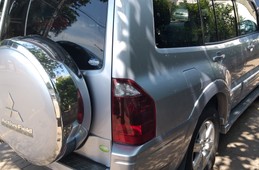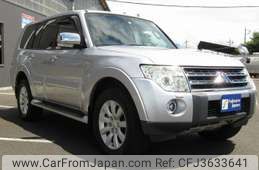 Mitsubishi Pajero 2008
19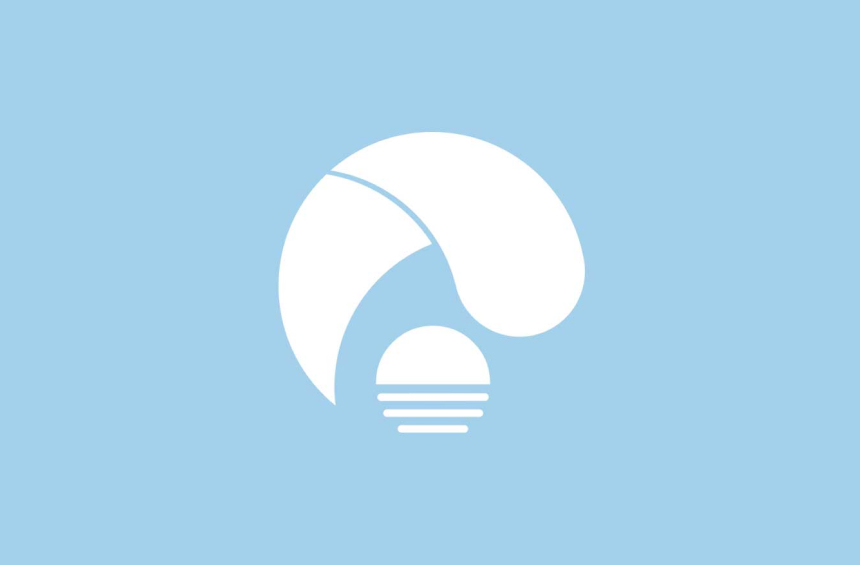 AINEMBABAZI KASHAIJA PAUL
Verified Buyer

Uganda
Satisfied
Hi Ken, Thanks so much. I received the unit. It looks nice. Register my appreciation to you and your team.
After Delivery Pictures