Used Mazda AZ-1 for sale
(15 Results)
Photo
Model

Year

Km

Engine

Grade

Car Price

Total Price

1994




79,000


km

660


cc

1995




4,000


km

660


cc

1995




98,600


km

660


cc

1993




52,000


km

660


cc

1994




Jan

115,000


km

660


cc

1993




28,300


km

660


cc

1994




Apr

99,000


km

660


cc

1994




36,000


km

660


cc

1993




28,000


km

660


cc
Photo
Model

Year

Km

Engine

Grade

Car Price

Total Price

1993




Apr

80,000


km

660


cc

1992




47,300


km

660


cc

1992




87,200


km

660


cc

1993




11,000


km

660


cc

1992




81,600


km

660


cc

1992




110,000


km

660


cc
Buying Guide
Are you looking for a used Mazda Autozam AZ-1 for sale? Here is some useful information about this car you should know. Let's check it out now:
Launched in Japan in 1992, the Mazda Autozam AZ-1 (known as the framecode PG6SA), is noted for gullwing doors, is an awesome mini sports car, designed and produced by Suzuki but sold by Autozam, a sub-brand of Mazda. The competitors of the AZ-1 are Honda Beat and Suzuki Cappucino and both of them are K-car too. Unfortunately, just only 4,392 units were sold from 1992 to 1994.
The reasons behind the short life of the AZ-1 was its high-price while being launched in Japanese recession. Nowadays, AZ-1 becomes a collector's favour.
Mazda Autozam AZ-1: A cool car that will definitely surprise you
Mazda AZ-1 is available with 2 color options: Classic Red and Siberia Blue. Both colors come with Venetian Gray lower panels.
1. Interior and Exterior
The first thing to catch your attention when looking at an AZ-1 is its super small size - the AZ-1 measures no more than 1.4 meters wide and 3.4 meters long. Its heights is only 1150 mm, actually it is lower than a Lamborghini Gallardo. But you won't feel that until you get into the cabin, which is too tight for anybody taller than 1.80 meters. However, its cabin is a place every driver wants to get in as it brings to you the sensation only the weird supercars can deliver.
Sitting on the high door sill, moving your bottom into the small bucket seat and swinging your legs into the footwell, raising your arm to close the gulling door like a gymnastic player, then you will see the glasshouse right above your head. The glasshouse gives you an air of freedom and excellent all round visibility. As the AZ-1 is too small so you have to use your opposite arm to operate the manual winding window; and the seats are placed very close together.
However, there is still some space for the luggage and spare tire behind the seats.
2. Engine
Talking about the engine of the Mazda AZ-1, it was a joint-venture with Suzuki. While Suzuki manufactured its 5-speed gearbox, 657cc engine and many other components from its K-car parts pool, Mazda was responsible for its overall engineering, design and assembly. As Mazda has always been outsourcing its K-cars from Suzuki so the make of AZ-1 engine is not much of a surprise. The joint-venture also manufactured Suzuki Cara, a sister of AZ-1, which is identical to AZ-1, except the added fog lights.
The steel chassis of the AZ-1 is clothed in body panels made of glass-fiber reinforced plastic for saving weight purpose. Like any mid-engined small cars, for example, Toyota MR2 and FIAT X1/9, the powertrain of the AZ-1 was put transversely between the rear wheels, therefore the AZ-1 is not exactly mid-engined car. However, the front to rear weight distribution of the AZ-1 is good at 44: 56, thanks to its small powertrain. The 660cc turbocharged and inter-coolered three-cylinder 12-valve engine of the AZ-1 is exactly similar to that of the Suzuki Cappucino. It produces 64 HP, the maximum enabled by the K-car regulations, but creates notably more mid-range and peak torque compared to the naturally aspirated engine of Honda Beat.
Overall, Mazda AZ-1 is a small car which is pretty quick.
3. Driving Experience
When driving a Mazda AZ-1, you will be interested in the very quick steering and the whoosh of the wastegate. With little weight at the nose to deal with and just 2.2 turns from lock to lock, the steering of the AZ-1 is too sensitive to the point of nervous. Though the heavier tail offers good traction and grip, once its limit is exceeded, catching the tail with opposite lock is what you have to do immediately. It is not a car manufactured for power slide. So like its mini-supercar looks recommended, it has to be respected.
We, Car From Japan is one of the biggest platforms selling used cars in the world. In our stock, we have a lot of used Mazda Autozam Az-1 cars for sale. We are sure that every used Mazda AZ-1 we collected from car owners throughout Japan is good-quality used car.
We do have a sales expert team supporting customers 24/7. So if you are considering about one of the Mazda Autozam Az-1 for sale on our website, please feel free to contact us by clicking the button "Inquire now" to get further advice and information.
User Reviews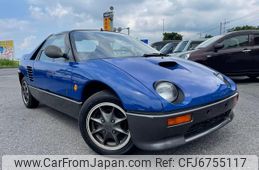 Mazda AZ-1 1992
80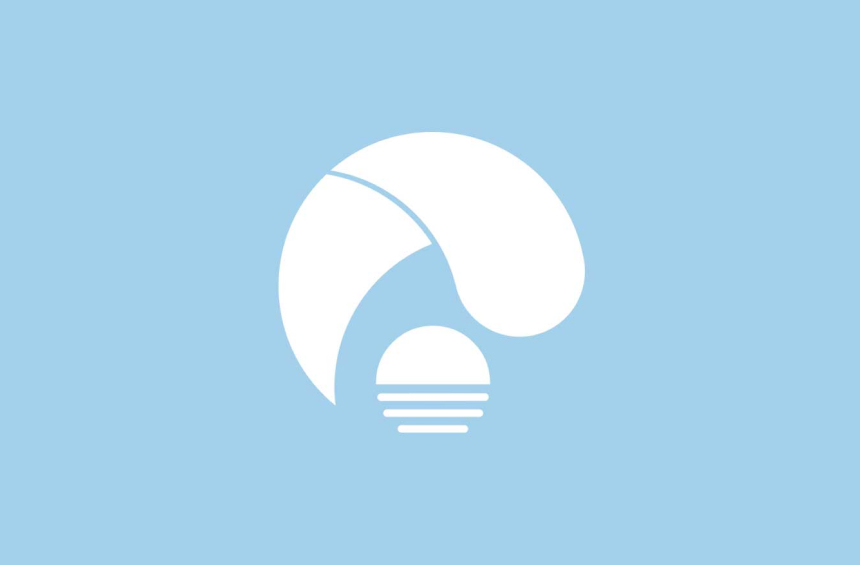 Aaron Michael Benna
Verified Buyer

Canada
Satisfied
Hi Ken, im happy to report that I have received the car, it is in my garage getting cleaned up, and after washing off the initial layer of dirt from the journey over, the car looks great! I am very grateful for your help in this process, and wish you the best.
After Delivery Pictures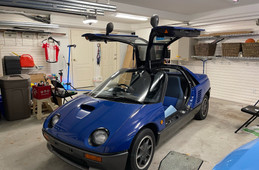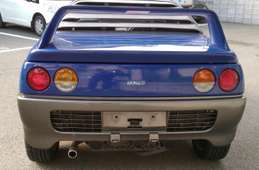 Mazda AZ-1 1993
16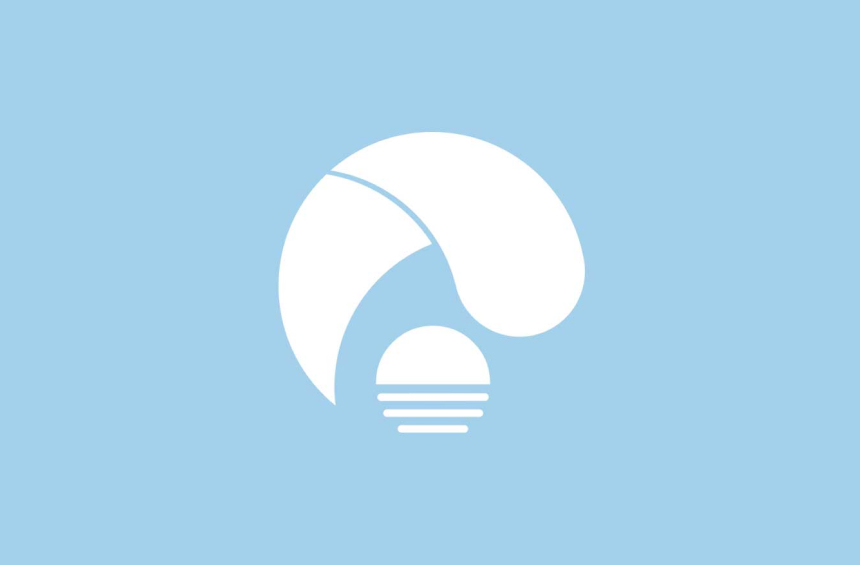 Evgueni Stiajkine
Verified Buyer

USA
Satisfied
Unfortunately Hurricane flooded car in the warehouse before it was shipped! Car From Japan stuff handled it well, and sent me a full refund in timely matter! Will shop there again for sure! Thank You Jun!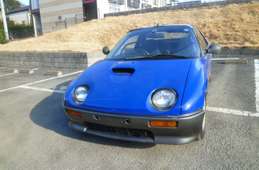 Mazda AZ-1 1992
10

Wolfgang Hank
Verified Buyer

Germany
Satisfied
This was my first trade with carfromjapan.com and I´m happy! Everything runs well and the car made the way from Japan to Bavaria. Thank you!
After Delivery Pictures