Used Mitsubishi Pajero Mini for sale
(247 Results)
Photo
Model

Year

Km

Engine

Grade

Car Price

Total Price

1995




46,000


km

660


cc

1995




81,000


km

660


cc

1996




41,000


km

660


cc

1995




152,000


km

660


cc

1996




117,000


km

660


cc

1997




140,785


km

660


cc

1996




132,200


km

660


cc

1995




97,600


km

660


cc

Under reservation

1995




116,000


km

660


cc
Photo
Model

Year

Km

Engine

Grade

Car Price

Total Price

1995




210,000


km

660


cc

1997




53,500


km

660


cc

1997




115,800


km

660


cc

1996




91,600


km

660


cc

1997




86,700


km

660


cc

1996




Jan

17,000


km

660


cc
Buying Guide
The Mitsubishi Pajero Mini is a small Kei car designed and manufactured by the Japanese automaker Mitsubishi Motors. Its production began in 1994 and ended in 2012.
The Pajero Mini was not a mini or simply a shortened version of the Pajero, but an entirely original model. When comparing with the original Pajero, the Kei car featured a shorter wheelbase, a choice of turbocharged or naturally aspirated 660 cc four cylinder engines, and four-wheel drive.
As the car met exactly what your people at the time needed, it quickly became popular. That inspired Mitsubishi to produce many limited editions, including the "Duke", "Whie Skipper", "Desert Cruiser", and "Iron Cross".
Nowadays, even the production of the Mitsubishi Pajero Mini ended some years ago, the car is still a reliable eye-catching mini-SUV to buy. In this review, we take a closer look at every aspect of the car in detail so if you are looking for a Mitsubishi Pajero for sale, don't forget to check it out!
Mitsubishi Pajero Review: Exterior, Interior, Performance and More
I. Exterior
The Mitsubishi Pajero Mini has a similar look as the original Pajero. The only difference is that while the Pajero has 4 doors, the Pajero Mini only has 2 doors and small dimension. Other exterior features look the same as those of the bigger Pajero. In general, the car stands out from other SUVs.
II. Interior
Even the Pajero Mini is kei car, which means it has small dimension, it still has a surprisingly spacious interior compared to the cars in its class. The car does offer a roomy cargo space. Five people can sit comfortably in this mini SUV. The seats are very soft, convenient and durable to sit on. Other interior parts are made of high-quality materials.
Later models have a bigger dimension, which brings a more spacious interior space.
III. Engine And Performance
The small SUV offers 3 engine options: 4A30 659 cc I4, 4A30 659 cc I4 MVV and 4A30T 659 cc I4 turbo. All the three engines are very reliable and powerful. As the car is built based on the Minica Platform and Pajero, it performs so well as a successful SUV in response of the market demand.
Mitsubishi Pajero Mini

Overview

Manufacturer
Other name
Production

Body and chassis

Class
Body style
Powertrain
Engine

4A30T 659 cc I4 turbo
4A30 659 cc I4 MVV
4A30 659 cc I4

Dimensions

Curb weight
Height
Width
Length
Wheelbase
IV. Mitsubishi Pajero Mini price
As the production of the Mitsubishi Pajero Mini stopped in 2012 so nowadays if you want to buy a Mitsubishi Pajero for sale, you have to buy a used one. On some platforms selling used cars from Japan, the price of used Pajero Mini for sale ranges from $500 to $10,000 depending on mileage, model year and other conditions of the car. The better the car is, the more expensive it costs. So you can base on these factors to pick a suitable car for your demand and budget.
User Reviews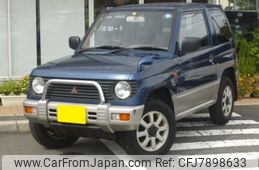 Mitsubishi Pajero Mini 1996
33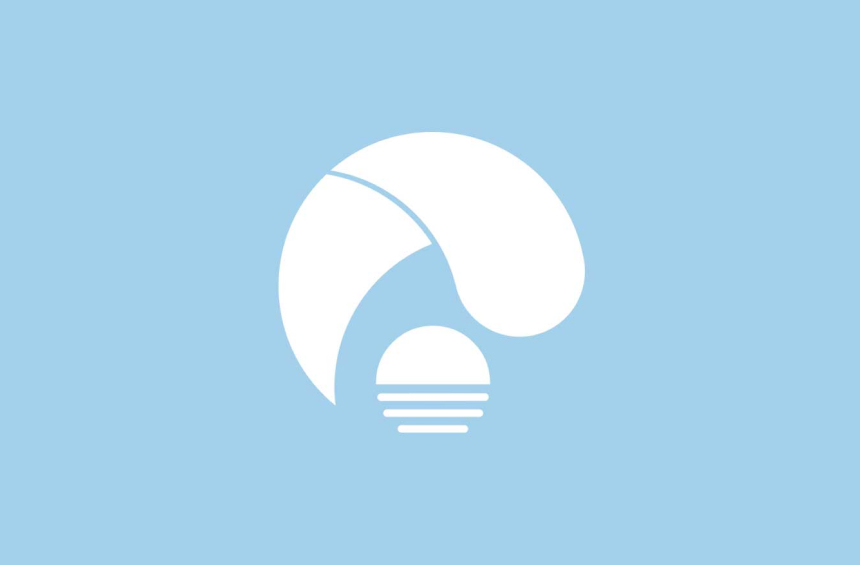 Stephen Cooper
Verified Buyer

USA
Satisfied
Thanks anyway, Austin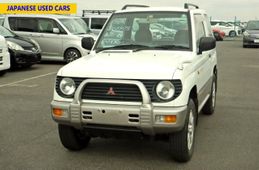 Mitsubishi Pajero Mini 1996
33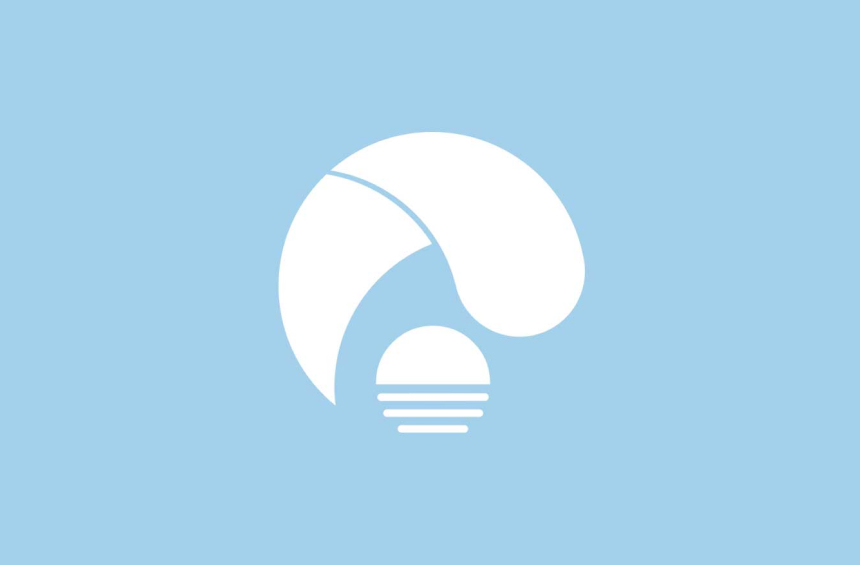 Ronald Brooks
Verified Buyer

USA
Satisfied
Austin, I want to report to you how astonished I am with the total purchase process and the performance of the 1996 Mitsubishi Pajero Mini! As you forewarned me, I did have mechanical issues that required maintenance. Since I could not find a local mechanic to address the issues, I tackled the problems including clutch replacement, wheel bearings, and water pump, finding parts readily available from Japan via 2 day FedEx delivery. Access for parts replacement I found to be outstanding in comparison to any other vehicle I have owned. The Pajero Mini, once I installed Blazak Snow Tires easily outperformed a Polaris Ranger UTV in 10-inches-deep snow. Recently, after heavy snowfall my neighbor, Stephen Cooper requested immediate assistance, so I broke trail through the snow to his home and retrieved him. I also retrieved Bryan Tucker, a friend of mine whose 4x4 Polaris Ranger was stuck in his driveway. I was able to drive the Pajero Mini with Blizak snow tires off-road around the Polaris Ranger. In December 2022, we experienced -42 degrees below Celsius temperatures. Before the cold snap, I changed the coolant, but the nylon tab on the coolant drain plug on the bottom of the radiator broke off. I was able to work around the problem by flushing through the two engine block plugs. During the cold snap, I was amazed the Pajero Mini, even with a very small heater/AC core provided sufficient heat to defrost the windshield and make the interior temperature bearable, however the wheel bearing grease turned into a fine grinding media and the wheel bearings needed immediate replacement. Again, I was amazed how easy it was to make the repairs! As a result of the Mitsubishi Pajero Mini performance, my neighbor Stephen Cooper has purchased his own Pajero Mini! Thank you for your expert assistance!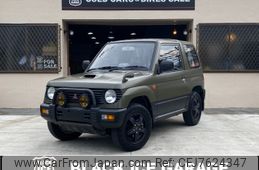 Mitsubishi Pajero Mini 1995
56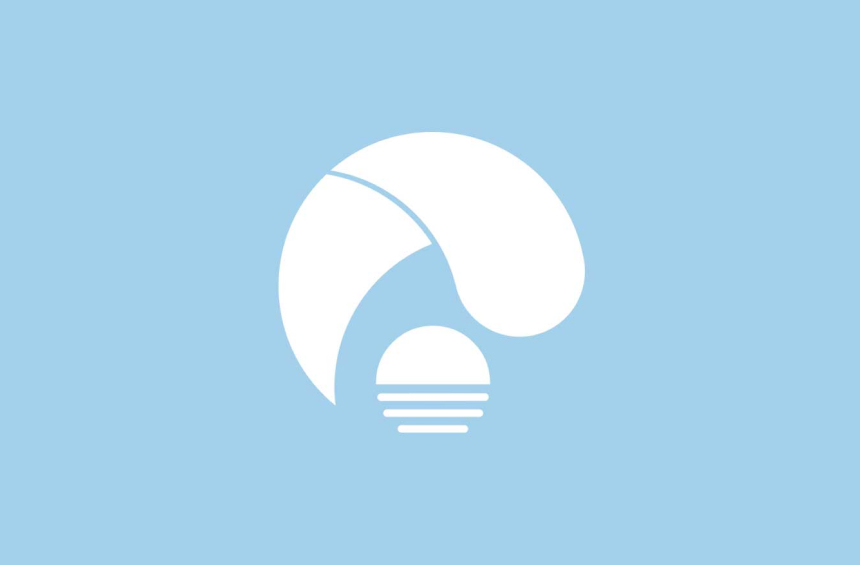 Victor Manuel Aguiluz Portillo
Verified Buyer

USA
Satisfied
Hello I wanted to let you know that I received the car this Monday. And it finally arrived to me yesterday. Checking up on it it was missing the spare tire on the the back. But other than that everything else is great.
After Delivery Pictures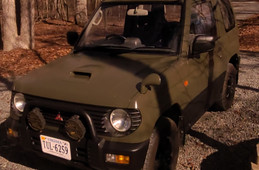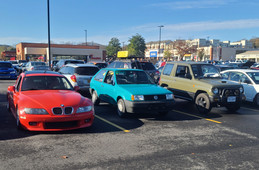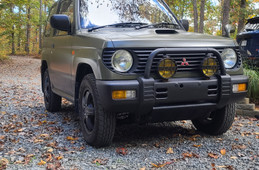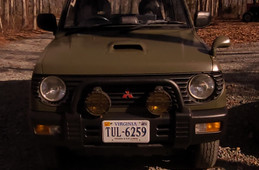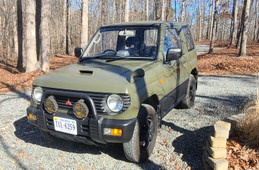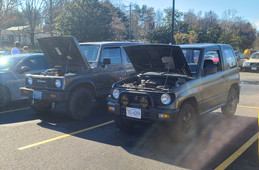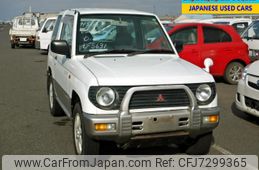 Mitsubishi Pajero Mini 1997
31

Jonathan Velez Delgado
Verified Buyer
Puerto Rico
Satisfied
Theres always a risk buying a car you cant see in person but if you take your time and know about cars you can get a good buy. The car made it in one peace and was exaclty like in the pictures Thanks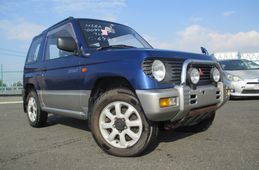 Mitsubishi Pajero Mini 1996
33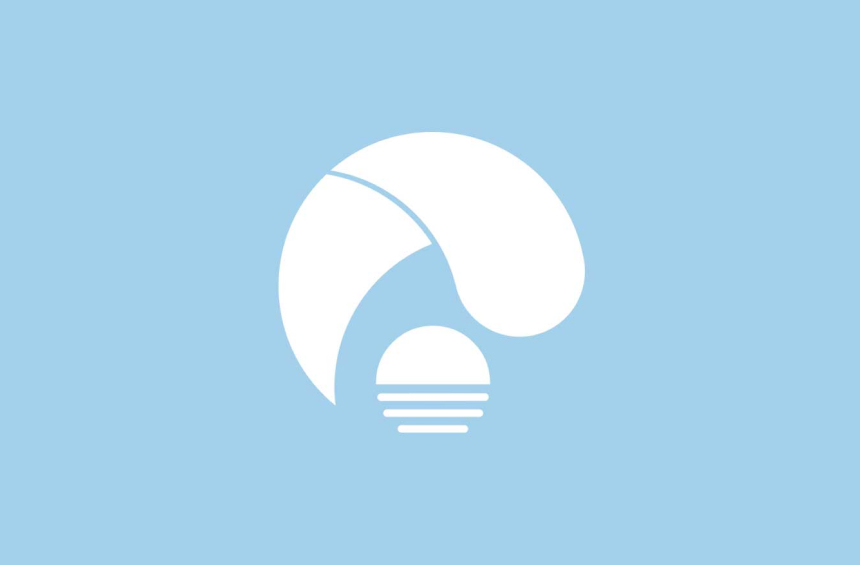 Randall Raines
Verified Buyer

USA
Satisfied
I love it, but I live where mountains are and it doesn't have a lot of power at all. :joy: I may have some difficulty getting up some roads. Still happy with it though. :pray::pray:
After Delivery Pictures