Used Mazda RX-7 for sale
(87 Results)
Photo
Model

Year

Km

Engine

Grade

Car Price

Total Price

1997




Apr

74,000


km

1,400


cc

1997




Mar

139,000


km

1,300


cc

1997




Feb

217,600


km

1,300


cc

1995




Feb

27,000


km

1,400


cc

1997




Mar

77,000


km

1,300


cc

1996




Jul

73,000


km

1,300


cc

1998




Mar

90,700


km

1,300


cc

1996




Mar

89,000


km

1,300


cc

1996




Jun

- km

1,400


cc
Photo
Model

Year

Km

Engine

Grade

Car Price

Total Price

1994




Nov

48,000


km

1,300


cc

1993




Oct

7,000


km

1,308


cc

1992




Aug

64,400


km

1,300


cc

1998




Mar

137,300


km

1,300


cc

1988




Sep

28,000


km

1,300


cc

1991




Oct

52,000


km

1,300


cc

Under reservation
Buying Guide
Looking for a Mazda RX-7 for sale? Here is some useful information you might need, let's check it out:
Mazda RX-7: Overview
Manufactured from 1978 to 2002 across three generations, the Mazda RX-7 is a classic sports car that many car enthusiasts are looking for nowadays (It was used in the famous series film The Fast & The Furious and driven by Vin Diesel). With exclusive rotary engine, sleek styling and reasonable price, the rare beast made an instant big hit in the auto market from the first time it was launched for the 1979 model.
The Mazda's use of the Wankel rotary engine is one of the weird things of the auto industry. Though this type of engine is poor efficiency compared to conventional piston engines, it has the advantage of being lightweight and compact. These features combined with rear-wheel-drive layout and car's well-tuned chassis are the main factors made the Mazda RX-7 become one of the best-handling reasonable sports cars ever made.
All Mazda RX-7 generations received the cutting edge design and performance and fully overhauling for each model change. Unfortunately, at that time the final Mazda RX-7 price was too high and the overall performance of this generation was not as what we expected so this generation didn't bring too much success to Mazda. Hence, in 2002 Mazda decided to stop producing the RX-7.
Now let's take a look at Mazda RX-7 generations to get more information as we do mention every aspect of this car like Mazda RX-7 horsepower and Mazda RX-7 fuel consumption in our brief review below:
Most Current Mazda RX-7 Models
One of the main goals when Mazda produced the final generation RX-7 was to manufacture a pure sports car. In 1993, this car was introduced to the market and it was still a rear-wheel-drive 2-door coupe. Only one trim was given for this model and it was equipped with a 1.3L twin-turbocharged rotary engine creating 255 HP and 217 pf of torque.
The 1993-1995 model demonstrated to be an striking all-around performer. It was fast, agile and light. 0-to-60 times were in the 5-second range. The suspension of this model was designed for the track, and the model also received a lot of high-performance features, including a 5-speed manual transmission, a limited-slip differential, 4-wheel antilock disc brakes. Besides, a 4-speed automatic was offered as an option.
Although this Mazda RX-7 offered a lively feeling for drive as anything on the road, the car seemed to be too dedicated at that time. Its suspension was tight and also was not suitable for regular driving. The car didn't have as many luxury options and its price was too expensive at that time, at around $30,000. Sales decreased and Mazda had to drop the coupe from American coupe in 1995.
10 years later, the last-generation still holds up quite well in comparison with other modern sports cars thanks to its beautiful styling and exhilarating performance. People who are looking for a used Mazda RX-7 for sale will need to do more research, however. The durability of the twin-turbocharged rotary is less than what we expected so a lot of RX-7s of the final generation have been driven hard or altered with aftermarket performance parts.
Used Mazda RX-7 Models
From the first generation, it were clear that Mazda wanted to manufacture the RX-7 with a lot of differences. Sold from 1979 to 1985, the first RX-7 built the DNA of the car as a fun-to-drive, light and small sports coupe. Its 1.1L 1146cc rotaty engine creating 100 HP was not the most effective power plant on the market. But a light curb weight, rigid chassis and optimal 50/50 weight distribution made the RX-7 an excellent handling car. Also in the first model, a 5-speed manual transmission was offered as a standard feature.
In 1981, the GSL trim was added to the RX-7, but there was no major update until 1984 when Mazda introduced the GSL-SE trim. This version was designed to replace the 100 HP engine with a 1.3L rotary equipped with fuel injection, dropping the coupe's 0-60 time into the high 7 seconds and creating 135 HP.
Mazda launched the second-generation of the RX-7 in 1986 with a lot of major changes compared to its predecessor. The 1.3L power plant was kept but now it had the ability to create up to 146 HP. The car had a wider track and a longer wheelbase. And it was the first RX-7 car owning an independent rear suspension. Though the car didn't have sharp handling and was about 150 pounds heavier than the outgoing GSL, it was just as quick. It also received an 2+2 seat layout as an option, but the rear seats were more functional for carrying small luggage than passengers.
Later that year, the first Mazda RX-7 Turbo was introduced. This car owned a turbocharged 1.3L rotary that created 182 HP. With zero-60-mph time in the low 6s range, finally the Mazda RX-7 Turbo gave the model lineup high engine performance to go with the great handling ability of the car.
In 1988, Mazda also introduced a convertible 2-seater to capitalize on the popularity of the RX-7. This car was available exclusively with a 5-speed manual transmission and the non-turbo 146HP engine. In 1989, Mazda modified the rotary engine and bumped the Turbo up to 200 HP and the naturally aspirated models to 160 HP. The convertible also received a 4-speed automatic as an option. Since then, Mazda didn't give to the RX-7 any major changes until the debut of the final generation in the year 1993.
Buying A Used Mazda RX-7 From Japan
We, Car From Japan is a leading company selling used cars directly from Japan to more than 50+ countries in the world. Our speedy, easy and convenient buying process and exceptional customer-service, combined with high-quality and low-priced vehicles are the main reasons make our customers satisfied on their purchase with us. So if you want to buy a used Mazda RX-7 for sale, here is the right place for you.
In our stock, we have many cheap Mazda RX-7 for sale with a wide range of model years and prices to choose. Therefore, you can sort and pick your desired car based on the model you want and your budget easily. In case you need any information and advice when buying this car, please feel free to contact us by clicking the "Inquire Now" button and we will support you as soon as possible.
User Reviews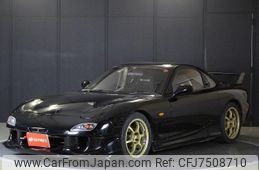 Mazda RX-7 1994
20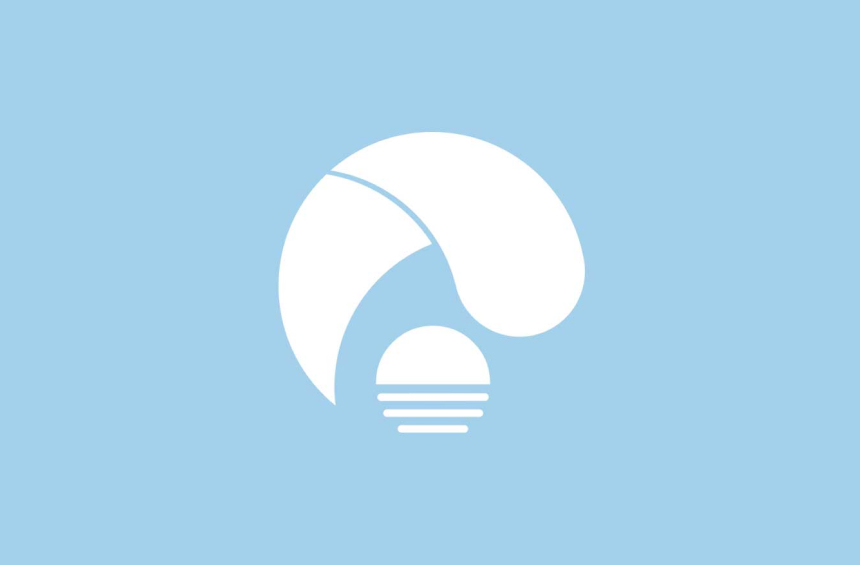 Henry nidhan
Verified Buyer

USA
Satisfied
The car is great, I will try and register with the papers sent
After Delivery Pictures