How to Know It's Time for Turning Brake Rotors?
Having the right knowledge to know if it's time for turning brake rotors saves you a lot of time and money, and ensures safety while driving. The process of turning brake rotors comprises lathing, machining, removing excess brake materials. Moreover, it means your brakes work smoothly and generate less heat.
You should turn rotors every time you change brake. As a result, your break remains free of warp and debris. Frequent, hot spots and brake wear warp your rotor. So, replacing brake rotors regularly means breaks last longer.
You don't need to turn the rotor if its surface is smooth. But if you detect warping or rough spots, you either need to turn the rotor or replace it entirely.
If it's affordable, you should have your rotors turned every time the pads are done. In this way, you can realize the maximum potential for your brake pads. It is better to consult with your mechanic to know whether you need to turn or replace your rotors.
Best Turning Brake Rotors Service Providers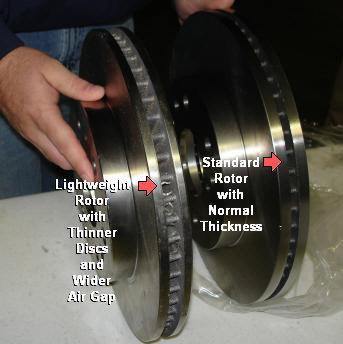 Whenever you replace brake rotors, make sure you only opt for the ones with the best performance. The thing is, there are many brake rotor producers who can feed your needs. Brembo is obviously a market leader, with a growing reputation. The company has already proven itself to have all the abilities to dominate the market. World famous car manufacturers like Audi, Mercedes-Benz, and Porsche use Brembo rotors.
Raybestos is also another market leader in this segment. You can pick from a wider range of rotors from this manufacturer. These rotors are not vulnerable to heat. Indeed, they keep the temperature down and ensure your car's healthy state. Raybestos has been putting a lot of effort and time to develop sophisticated rotors that will keep going for a long time.