How Much Does A Car Weigh: What You Need to Know
Last updated
Jan 20, 2021
0 comments
Did you know that for every extra 1,000 pounds or 454 kilograms that a car weighs, the risk of death in serious collisions decreases by almost 50%? The heavier a vehicle is, the steadier it is. However, heavier cars are less fuel efficient. "How much does a car weigh?" has unexpectedly nuanced implications on safety, fuel efficiency and maintenance.
Therefore, aside from your car's make and model, engine performance or design, you should also know the weight of your car, or at least the average weight of a vehicle in its category. There are 10 major vehicle categories, with cars weighing between 2,919 pounds to 3,882 pounds while SUVs ranging from 3,590 pounds to 5,603 pounds.
In this guide, you will find insightful statistics and explanations on the relationship between your car's weight and your driving and maintenance experience, how to determine the weight of your vehicle. 
At the end of this article is a list of 10 major vehicle categories, plus the respective average weight and fuel efficiency, in miles per gallon for city and highway driving, for each. 
How much does a car weigh: Why you should know
Your car's weight has unexpectedly important implications on your driving experience:
Safety
In short, the bulkier and heavier a car is, the more stable it is on the road and the better it feels driving in it. You would be able to tell such a difference even with the larger scooters like the Honda's Lead compared to regular motorbikes. 
In other words, larger cars and trucks have an advantage over smaller cars in head on collisions. A study published in the Review of Economic Studies estimates that for every 1,000 pound or 454 kilograms that a car weighs, the risk of a fatality is reduced by 47%.
Superior driving experience coupled with safety concerns are part of the reasons why consumers in car-dominated economies prefer bigger and heavier cars. A representative example is the United States, where SUVs have noticeably been gaining market share over smaller categories.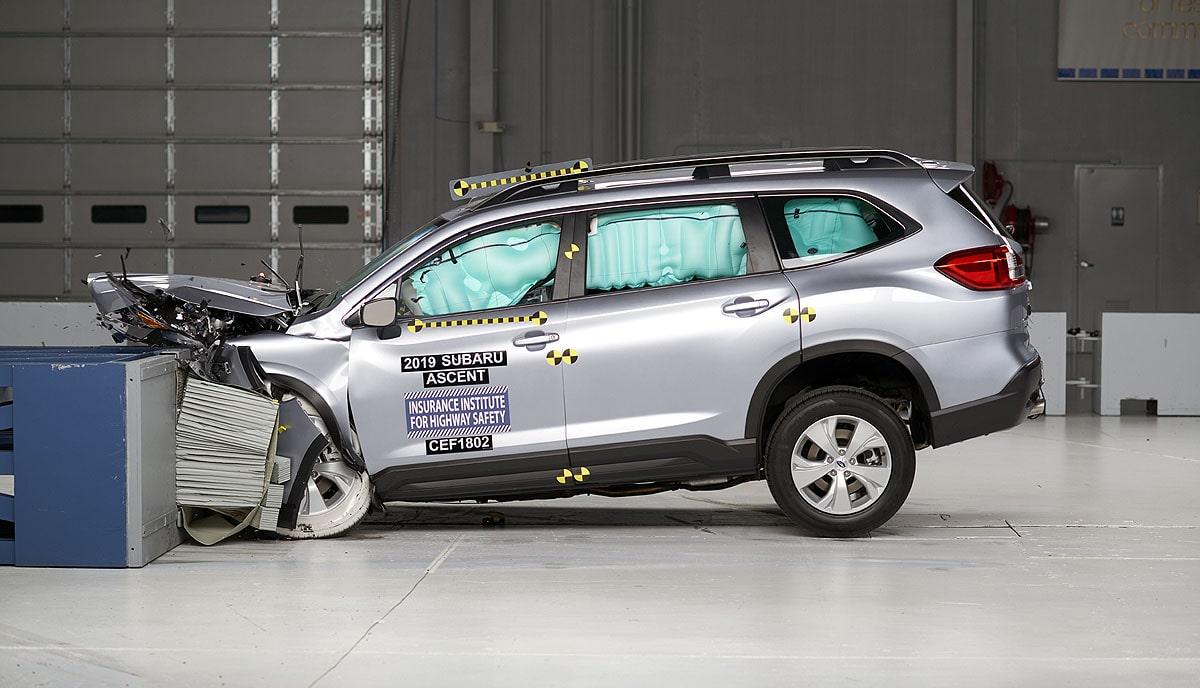 READ MORE
Fuel Efficiency and Emissions
Despite the above advantage, larger vehicles perform worse regarding fuel efficiency, measured by miles per gallon, and carbon emissions. 
According to the United States Environmental Protection Agency, every extra 100 pounds or 45 kilograms that a vehicle weighs means a reduction of 2% in fuel efficiency.
What does that mean in terms of fuel cost? For every 100-pound reduction in weight, which means a 2% improvement in fuel efficiency, if your car averages 20 miles per gallon, gas costs $3 per gallon, and you drive around 30,000 miles per year, you would save $90 annually.
Now add that number up for 3 years, 5 years, 10 years and more. You would be saving a lot on gas by simply checking your trunk for any unnecessary weight, such as camping gears, heavy sports gears and tool kits. Reducing 100 pounds in your car's weight is usually manageable.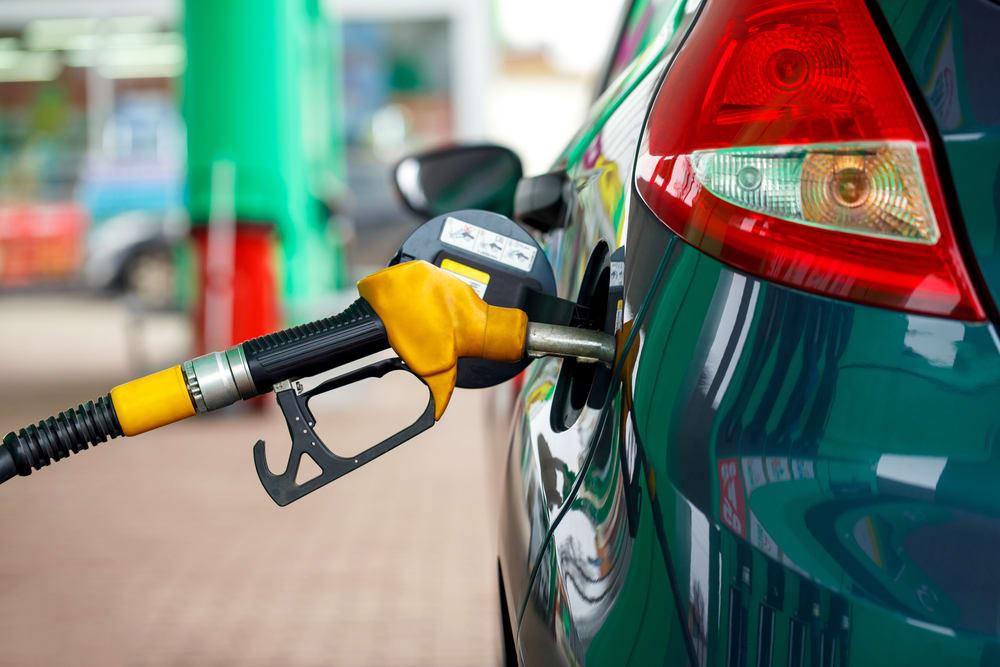 READ MORE
Maintenance
If you are a handy man and perform maintenance for your car in your own garage, knowing its weight will be handy in, say, selecting a floor jack or jack stand that can handle the weight of your vehicle.
Payload
A related definition of a car's weight is its "payload," or how much weight you can carry on it including cargo and passengers. Heavy payload can negatively affect handling, for instance making the car "bottom out" on bumps, and speeding up wear and damage.
Knowing the weight of cars is important not only when driving or doing routine maintenance, but also when buying a new vehicle.
What makes certain model so heavy
In certain models, if you opt for the optional larger and more powerful engines, four-wheel drive and luxury trims, you would be adding as much as 500 to 600 pounds, or 227 to 272 kilograms, to the vehicle. 
For instance, the luxury SUV Mercedes-Benz GLS adds on 400 pounds with an optional engine to reach 5,700 pounds. Another renown scale-busting vehicle, the luxury Lincoln Navigator, weighs as much as 6,000 pounds with the addition of four-wheel drive.
On the other hand, a vehicle's weight can be reduced by opting for the opposite. For instance, Ford recently managed to decrease the weight of their biggest SUV, the Ford Expedition, by choosing aluminum for its body panels and switching from a turbo V8 to a lighter V6. It now weighs just over 5,400 pounds, a significant reduction from almost 5,900 pounds.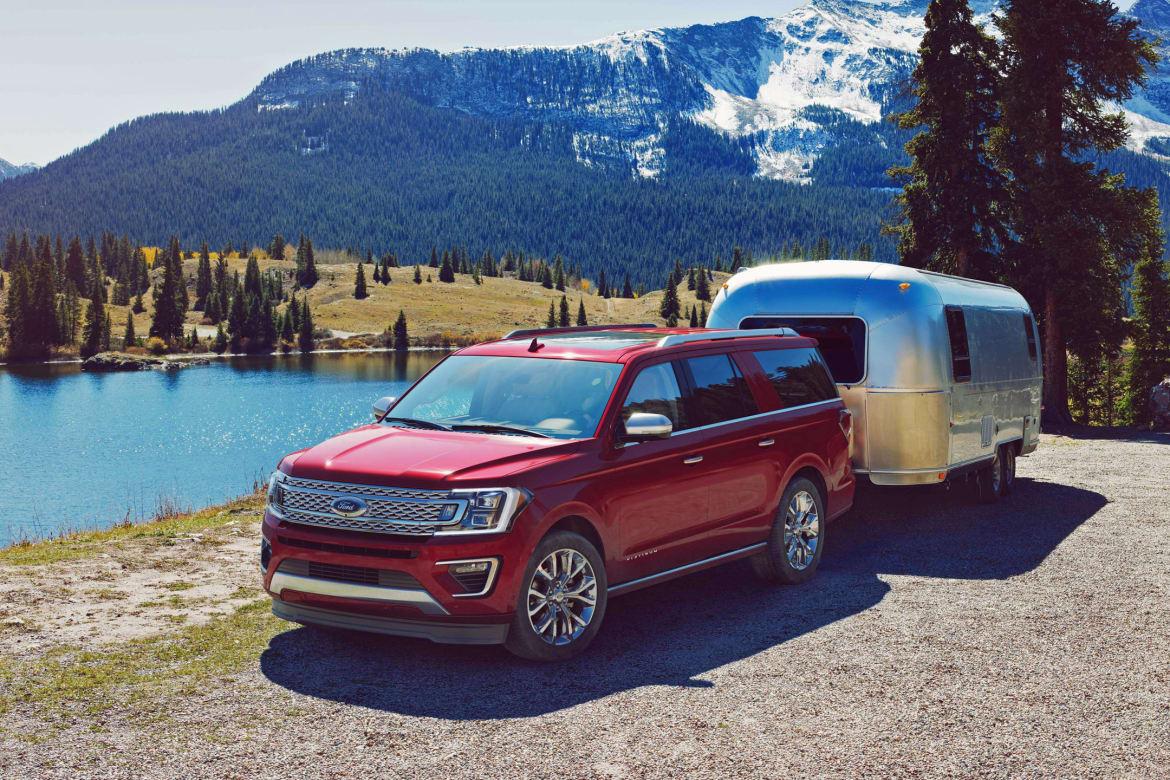 Trends in car weights and fuel economy
In some Western markets, with the United States being the representative examples, there has been a shift towards purchases of SUVs and trucks. This category is now taking up 50% market share compared to 20% in 1975, scaling up the average weight of vehicles in use in these markets. 
Meanwhile, the weight of an individual vehicle in general has decreased thanks to the common use of lighter materials, including plastics and aluminum.
Car weight: Different definitions
The followings are the most important definitions related to a vehicle's weight used in the industry:
Curb Weight:

the weight of a car without passengers and cargo. The metric used by manufacturers.




In this article, the term "weight" refers to "curb weight."

Gross Vehicle Weight (GVW)

: Curb Weight plus passengers and cargo.

Gross Vehicle Weight Rating (GVWR):

the maximum weight a vehicle can safely carry.

Payload:

everything a vehicle can carry, including drivers, passengers, pets, tool box, gears, golf clubs, and anything else.
Other metrics you should know:
Gross Combined Weight:

The weight of your car plus any empty trailer you're towing.

Maximum Load Trailer Weight:

– The weight of your car plus the weight of a fully loaded trailer.

Gross Axle Weight Rating

: The maximum weight each axle can support.
READ MORE
How to know the weight of your car
Check the owner's manual for Curb Weight.

Look up your vehicle based on make, model and year on the manufacturer's website for Curb Weight.
Look for a sticker on the driver's side door for the Gross Vehicle Weight Rating (GVWR). You might also find Curb Weight.
How much does a car weigh: Average estimates for different categories
Summary
Smart cars:

2,072 pounds or 940 kilograms;

Subcompact cars:

2,505 pounds or 1,136 kilograms;

Compact cars:

2,919 pounds or 1,324 kilograms;

Midsize cars:

3,145 pounds or 1,427 kilograms;

Large cars:

3,361 pounds or 1,525 kilograms;

Subcompact SUVs:

3,590 pounds or 1,628 kilograms;

Compact SUVs:

3,882 pounds or 1,762 kilograms;

Midsize SUV:

4,404 pounds or 1,998 kilograms;

Large SUVs:

4,951 pounds or 2,246 kilograms;

Half ton trucks:

5,603 pounds or 2,542 kilograms.

 
Smart Car
Smart cars are the affordable and tiny two door cars most often seen in large and densely populated cities. Designed to be compact, the Curb Weight of smart cars ranges from 2,050 pounds to 2,094 pounds, or just a little over 1 ton, which make them the lightest cars.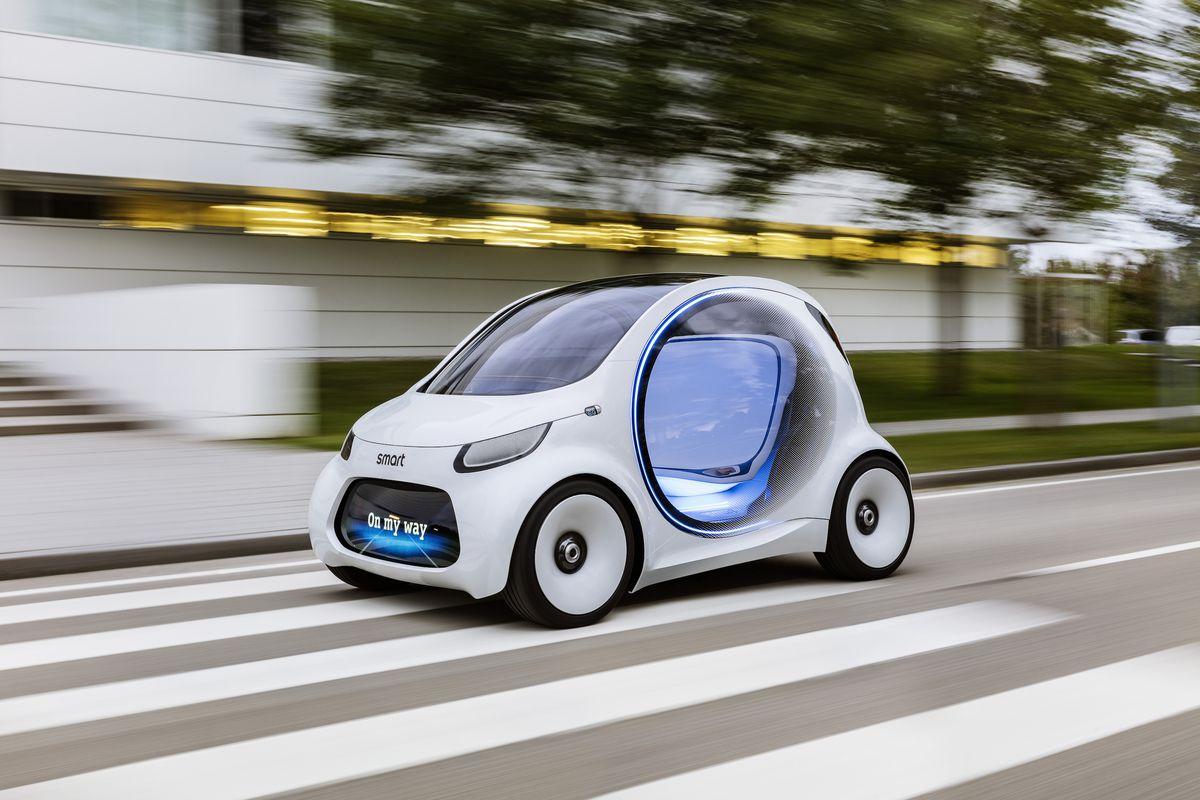 They are produced by Smart Cars, a division of Daimler-Benz in Germany.
Subcompact Car 
The second lightest cars are the subcompact, with Curb Weight ranging from 2,433 pounds to 2,576 pounds, or 1.2 to 1.3 tons. Thanks to being compact, these cars achieve desirable fuel efficiency: around 30 miles per gallon in city driving and close to 40 mpg on the highway.
The 5 top selling models in this category:
Toyota Yaris: 2,315 to 2,335 pounds

Nissan Versa: 2,395 to 2,494 pounds

Hyundai Accent: 2,502 to 2,679 pounds

Honda Fit: 2,522 to 2,648 pounds

Kia Rio: 2,714 pounds.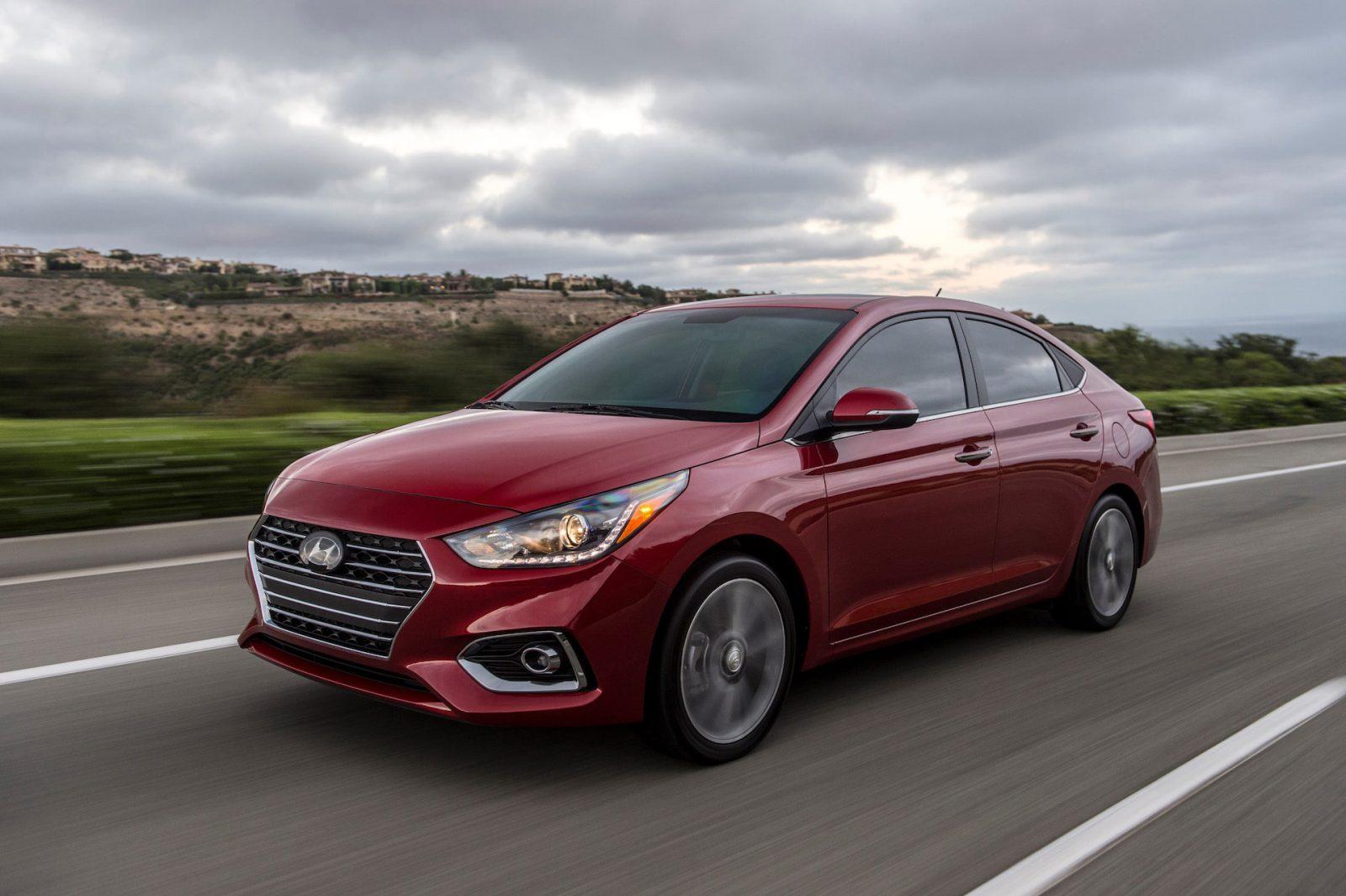 Compact Car
This category is very popular, with a weight of some 2,828 pounds to 3,010 pounds, or 1.4 to 1.5 tons. Despite being about 16% heavier than the sub-compact category, compact cars' fuel efficiency is about the same level: around 30 miles per gallon in city driving and close to 40 mpg on the highway.
Best sellers:
Toyota Corolla: 2,800 to 2,875 pounds

Honda Civic: 2,762 to 3,010 pounds

Nissan Sentra: 2,866 to 3,077 pounds

Volkswagen Jetta: 2,888 to 2,970 pounds

Hyundai Elantra: 2,822 to 3,131 pounds.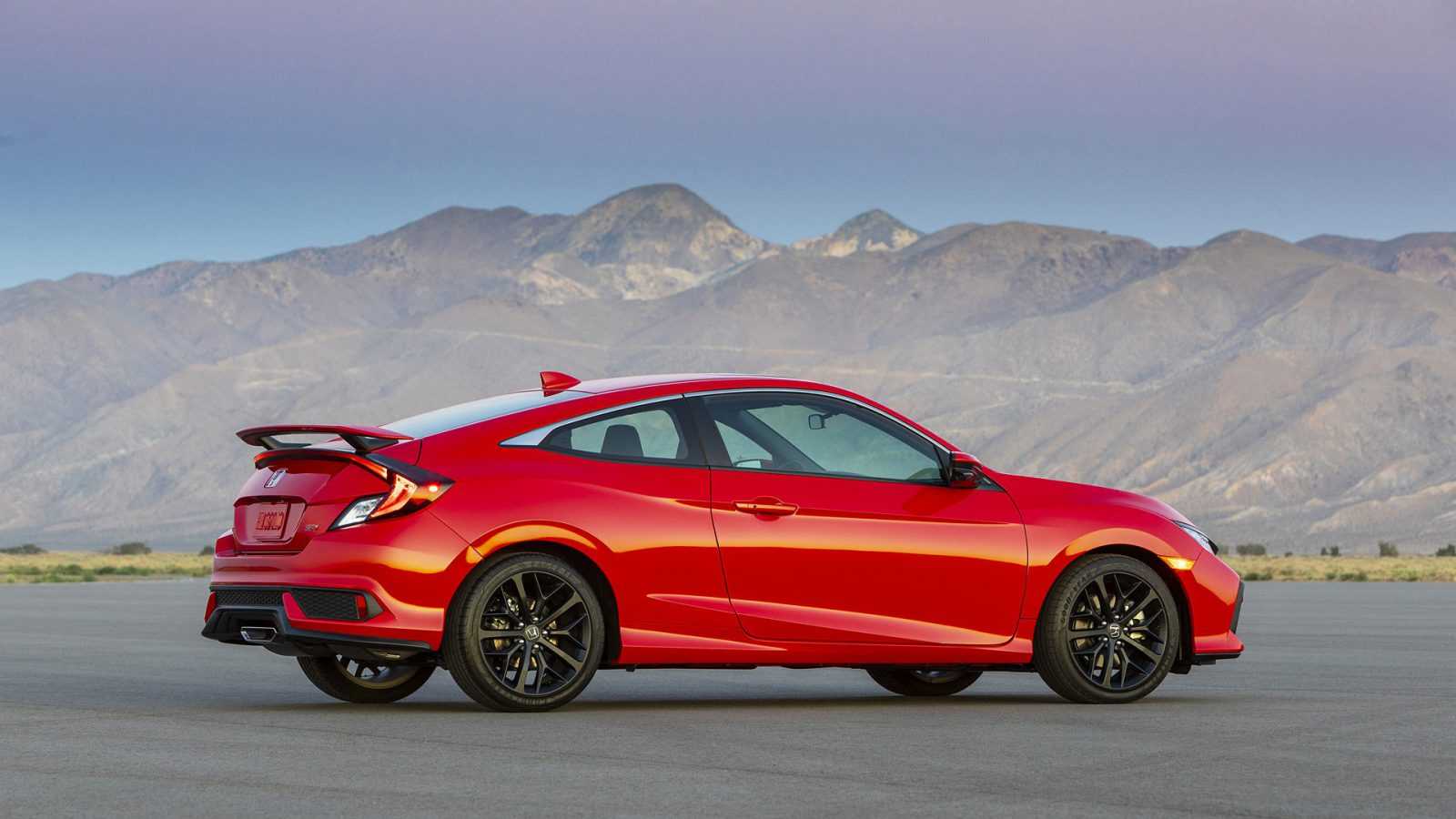 READ MORE
Midsize Car 
You might have known that the bestsellers of all time for families and businesses globally, including the Toyota Camrys and Honda Accords, are midsize cars. 
The midsize ranges from 3,212 pounds to 3,509 pounds, or 1.6 to 1.8 tons. Being 14% to 17% heavier than the compact segment, their fuel efficiency is 5% lower in the city but remains around 40 mpg on the highway.
The top sellers:
Toyota Camry: 3,241 to 3,572 pounds

Honda Accord: 3,131 to 3,428 pounds

Nissan Altima: 3,212 to 3,462 pounds

Kia Optima: 3,230 to 3,558 pounds

Hyundai Sonata: 3,247 to 3,527 pounds.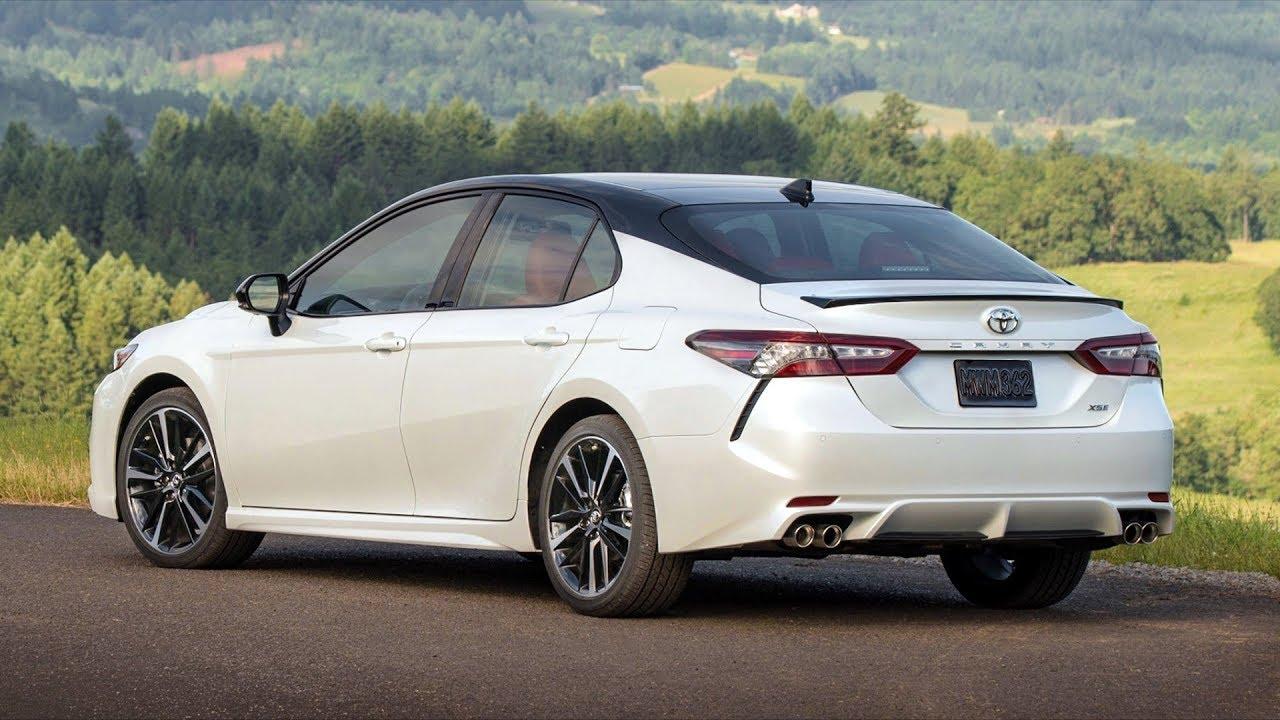 READ MORE
Large Car 
In this segment, the focus is on mass market models as opposed to luxury cars, since the mass segment is more commonly used while the luxury segment involves large variation in weight.
Large cars category ranges from 3,738 pounds to 4,027 pounds, or 1.9 to 2.0 tons, a 15% to 16% increase over midsize cars. This much extra weight reduces fuel efficiency to 19-20 mpg in the city and 30 mpg on the highway.
Top selling models: 
Dodge Charger: 3,934 to 4,574 pounds

Nissan Maxima: 3,552 to 3,676 pounds

Chrysler 300: 4,013 to 4,380 pounds

Toyota Avalon: 3,560 to 3,704 pounds

Kia Cadenza: 3,633 to 3,799 pounds.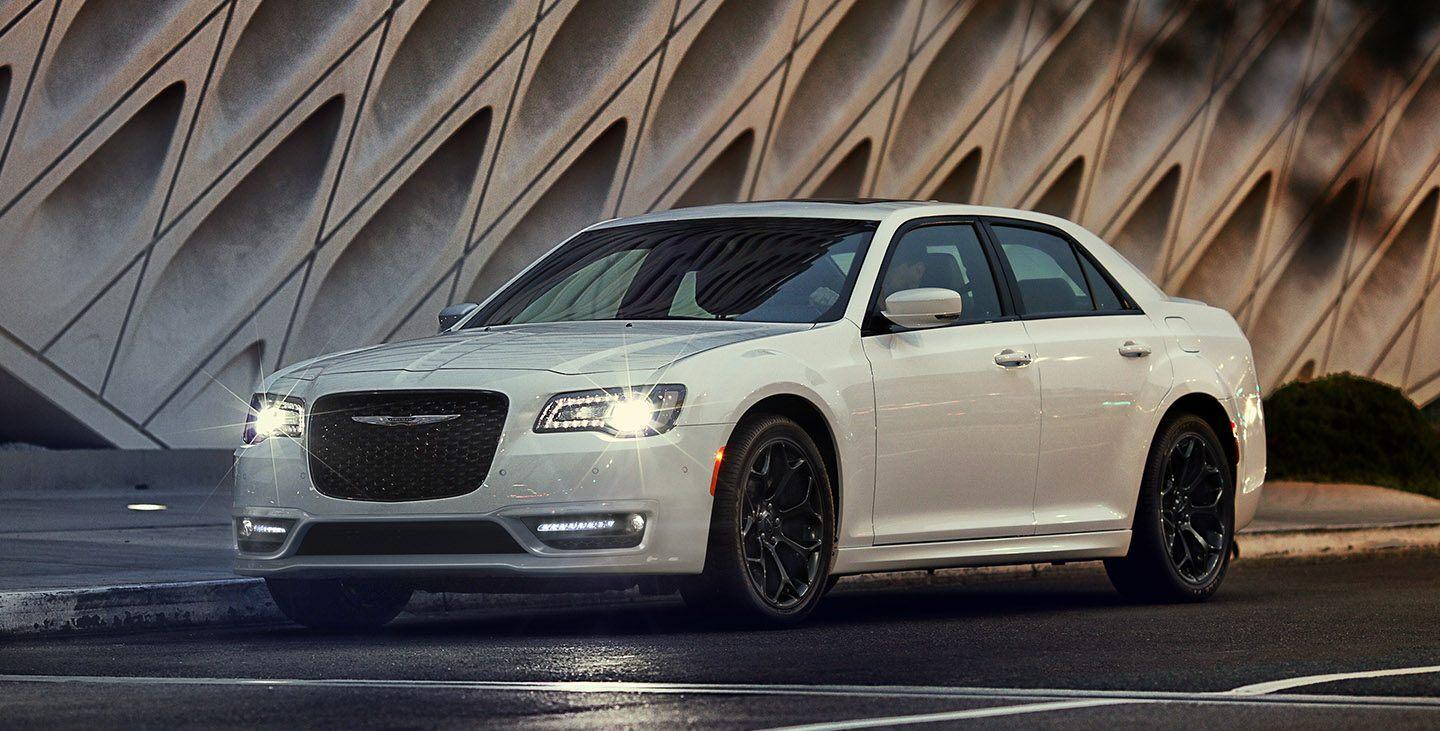 Subcompact SUV 
You might be surprised to find out that subcompact SUVs are actually comparable with compact cars. Subcompact SUVs weigh from 2,991 pounds to 3,299 pounds, or 1.5 to 1.65 tons.
Regarding fuel efficiency, they get over 25 mpg in the city and just over 30 mpg on the highway.
Top selling subcompact SUVs:
Subaru Crosstrek: 3,113 to 3,239 pounds

Honda HR-V: 2,906 to 3,150 pounds

Hyundai Kona: 2,890 to 3,276 pounds

Jeep Renegade: 3,056 to 3,532 pounds

Toyota C-HR: 3,300 pounds.
READ MORE
Compact SUV 
This increasingly popular category averages 3,451 pounds to 3,728 pounds, or 1.7 to 1.9 tons, 13% to 15% heavier than the subcompact SUVs.
Best sellers:
Honda CR-V: 3,307 to 3,512 pounds

Nissan Rogue: 3,454 to 3,660 pounds

Toyota RAV4: 3,455 to 3,630 pounds

Jeep Cherokee:  3,590 to 4,250 pounds

Subaru Forester: 3,449 to 3,588 pounds.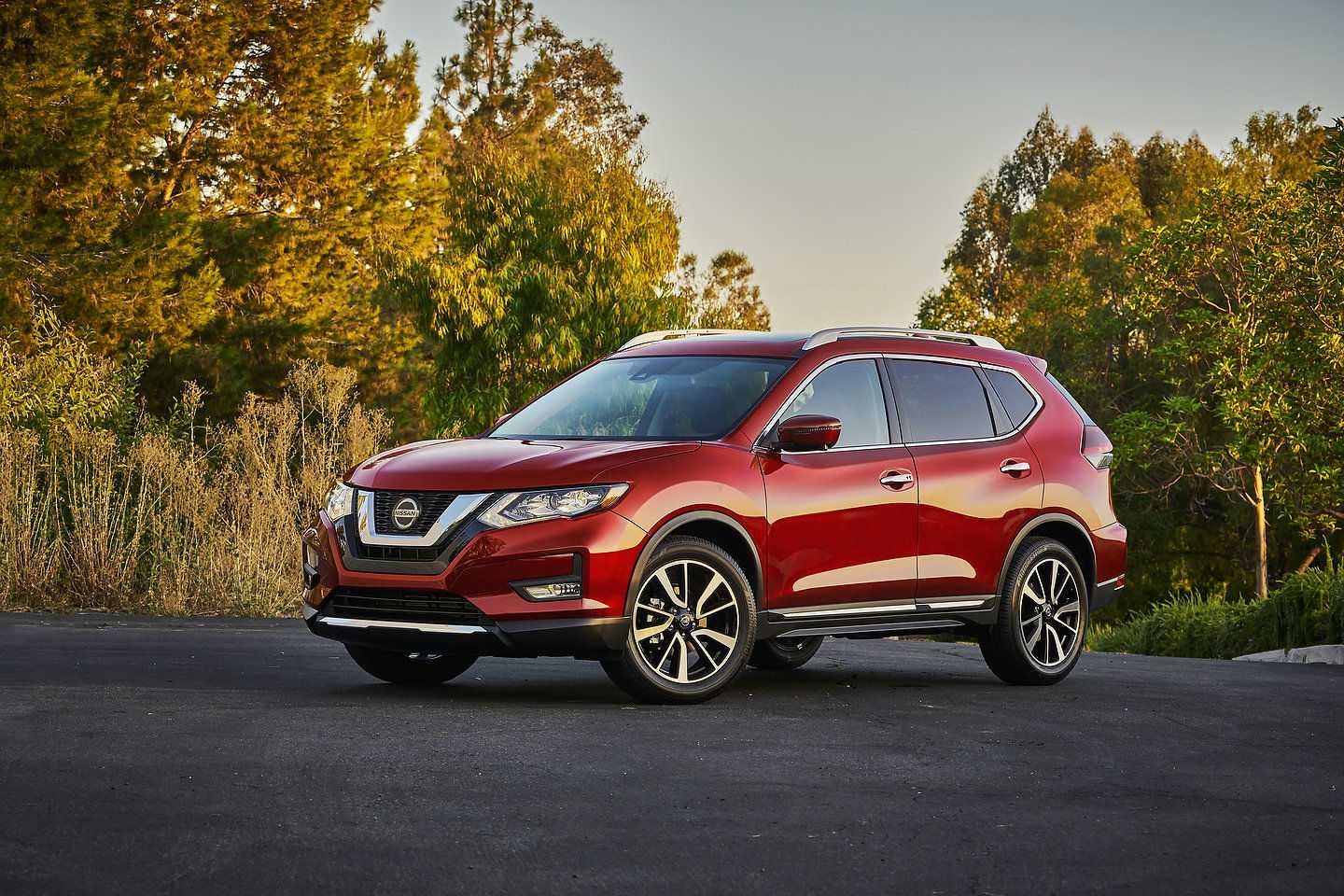 READ MORE
Midsize SUV 
Midsize SUVs are the most popular type of SUVs, with the Jeep Grand Cherokee and Toyota 4Runner being household favourites. They weigh around 4,135 pounds to 4,673 pounds, or 2.1 to 2.3 tons, 20% to 25% heavier than compact SUVs.
The leaders in sales:
Jeep Grand Cherokee: 4,513 to 5,363 pounds

Toyota Highlander: 4,134 to 4,508 pounds

Toyota 4Runner: 4,400 to 4,805 pounds

Honda Pilot: 4,036 to 4,319 pounds

Hyundai Santa Fe: 3,591 to 4,372 pounds.
READ MORE
Large  SUV 
Large SUVs are popular for being roomy family haulers, weighing from 5,468 pounds to a robust 5,738 pounds, or 2.7 to 2.9 tons. Being 23% to 32% heavier than midsize SUVs, they are indeed huge.
Top selling models:
Nissan Armada: 5,576 to 5,963 pounds

Ford Expedition: 5,443 to 5,692 pounds

Chevrolet Tahoe: 5,355 to 5,602 pounds

Chevrolet Suburban: 5,586 to 5,808 pounds

GMC Yukon: 5,379 to 5626 pounds.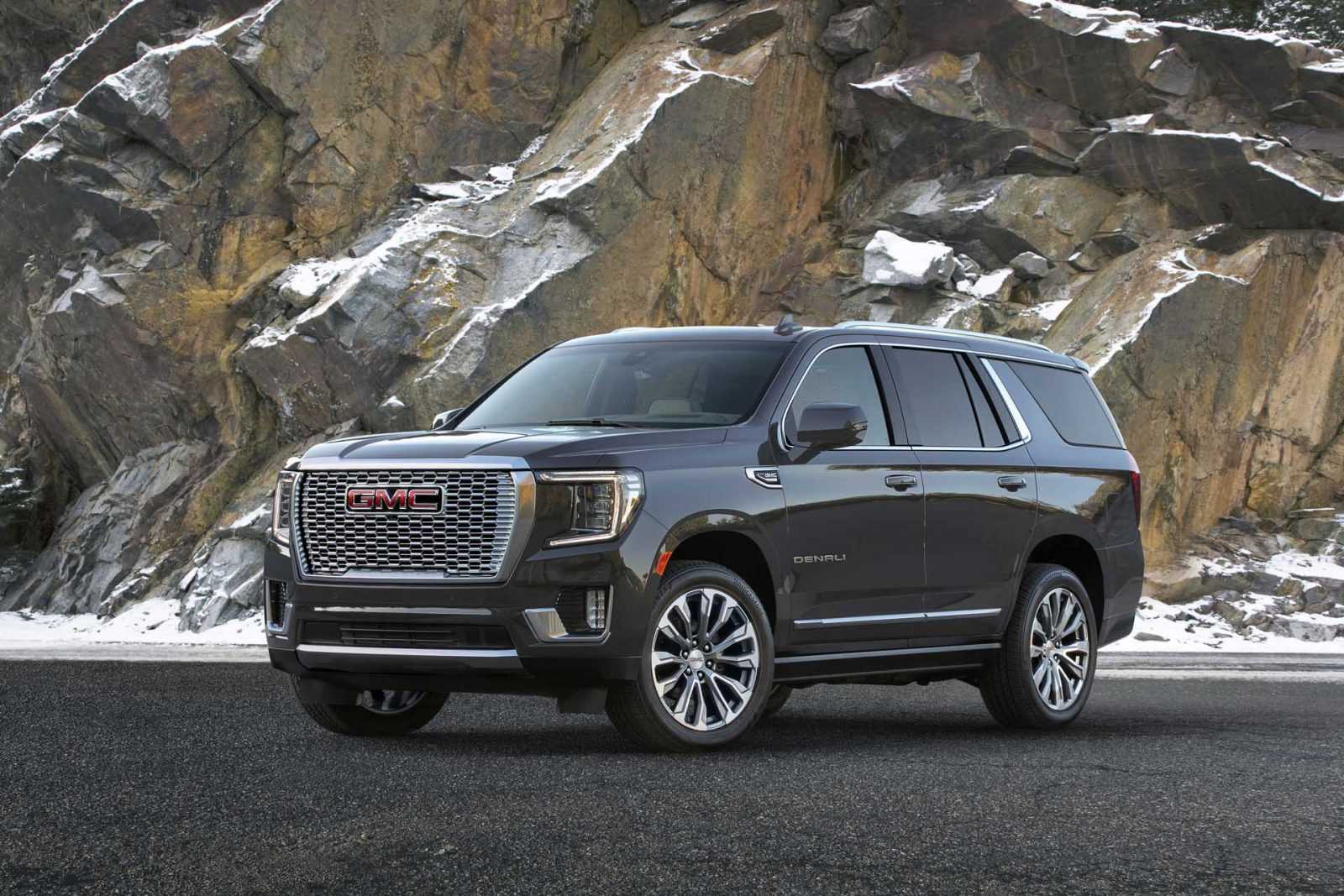 Half Ton Truck 
Half ton trucks are also known as full-sized pickup truck and are quite common on the roads these days. In fact, they are the best selling vehicles in the United States. Only superstars in the midsize car category like the Toyota Camry and Honda Accord come close in sales.
Manufacturers in this segment have been progressively decreasing weight and improving fuel efficiency, with the introduction of aluminum body trucks and 8 or 9 speed transmissions.
The average weights are 4,496 pounds to 5,406 pounds, or 2.2 to 2.7.
Best sellers:
Ford F150: 4,069 to 5,424 pounds

Chevrolet Silverado: 4,257 to 5,155 pounds

Ram 1500: 4,798 to 5,372 pounds

GMC Sierra 1500: 4,257 to 5,400 pounds

Toyota Tundra: 5,100 to 5,680 pounds.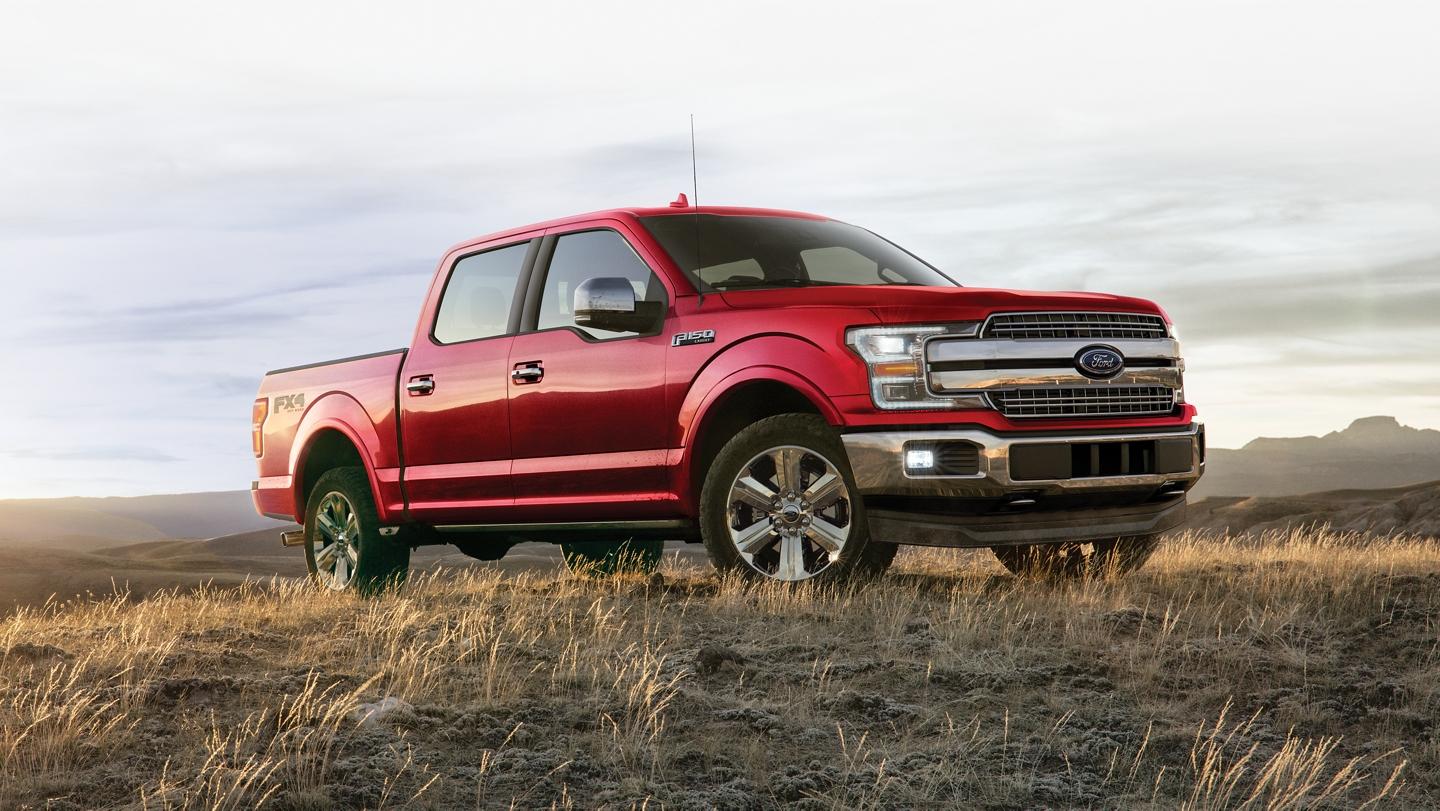 READ MORE
Closing words
Knowing the answer to "How much does a car weigh?" has implications on your driving, including safety, fuel efficiency and maintenance. Therefore, it is also a buying factor when selecting new vehicles. Whether safety in a head on collision or fuel efficiency is your priority, knowing the numbers will help you balance and decide on the most suitable car for your needs.