Car Talk - Listen to the voice of your car!
Spark plugs are an important part of the ignition system of a gasoline engine. It provides an electric spark to…
If you're looking to replace and install new brake pads or release a faulty wheel bearing, you may have to deal…
Street racing is very much illegal in any country on the map. However, there is evidence that this type of racing…
Whenever you're behind the wheel, your primary concern is likely to be maintaining control of your vehicle to avoid…
Customer Feedback
Question: Are you satisfied with CAR FROM JAPAN services?
Question: Why did you choose CAR FROM JAPAN?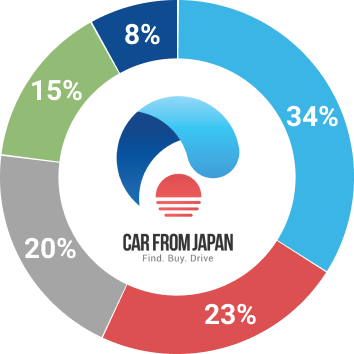 Value for Money
Huge stock/ Great cars
Profesionalism
Customer Support
Other