Car Talk - Listen to the voice of your car!
Drying out a wet car interior can be difficult if you have never done it before. It's not like drying clothes or…
Sun protection for a car is important, especially when you live in an area that can get pretty hot in summer. Sun…
With the BMW iDrive 8 coming up, it is a must for car owners around the world to acknowledge this…
Did you know that Pascal, the famous mathematician and philosopher was the inventor of the first bus? Or have you…
Customer Feedback
Question: Are you satisfied with CAR FROM JAPAN services?
Question: Why did you choose CAR FROM JAPAN?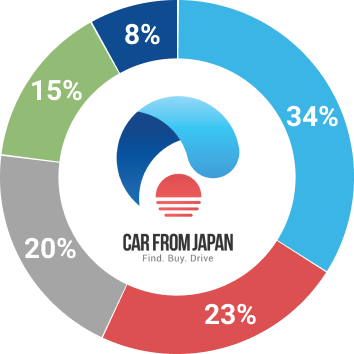 Value for Money
Huge stock/ Great cars
Profesionalism
Customer Support
Other