Car Talk - Listen to the voice of your car!
Let's be honest, we all have this problem when driving: Unable to shift. If there is a situation when the car not…
Driving is a part of life. When we were young, we looked at other cars on the road and wished we might have one.…
If you even control a car, you will without a doubt feel uncomfortable with the blind spot around. When driving a…
Formula One is by far one of the most well-known racing competitions in the world. The race comes with all sizes…
Customer Feedback
Question: Are you satisfied with CAR FROM JAPAN services?
Question: Why did you choose CAR FROM JAPAN?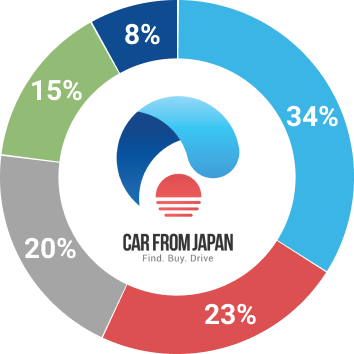 Value for Money
Huge stock/ Great cars
Profesionalism
Customer Support
Other