Car Talk - Listen to the voice of your car!
Other than the sound of the engine, noises coming from your tires are also another way your car communicates with…
The answer is yes and no. Antifreeze is frequently used as one of the components of a coolant mixture, typically a…
Toyota Corolla has been the best-selling vehicle of Toyota for a long time. Its build quality, durability and…
July is a month for celebrating independence, but it's also National Vehicle Theft Prevention Month. This time of…
Customer Feedback
Question: Are you satisfied with CAR FROM JAPAN services?
Question: Why did you choose CAR FROM JAPAN?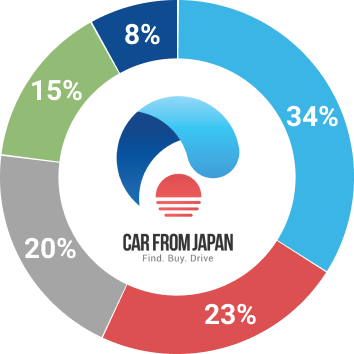 Value for Money
Huge stock/ Great cars
Profesionalism
Customer Support
Other