Car Talk - Listen to the voice of your car!
The commonly used phrase "car vacuum system" and the common issue of "how to find a vacuum leak" might confuse many…
Most vehicle seats feel quite uncomfortable, especially when you have to sit for a long time or have any kind of…
For some mysterious reasons, some luxury cars have a poor resale value. Whether it is BMW, Audi, or Mercedes-Benz,…
If you're new to the fascinating world of cars, its high-tech sounding jargons can be quite intimidating. Ever…
Customer Feedback
Question: Are you satisfied with CAR FROM JAPAN services?
Question: Why did you choose CAR FROM JAPAN?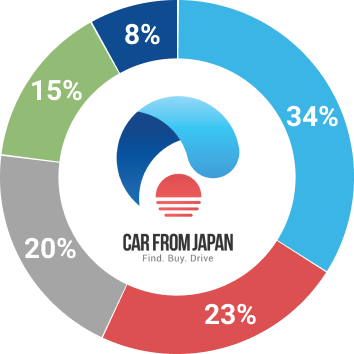 Value for Money
Huge stock/ Great cars
Profesionalism
Customer Support
Other