Car Talk - Listen to the voice of your car!
You should change the oil every 5000 km or another advice changing the engine oil every six months. The two…
Below is a list to tell you which cars are most likely to have catalytic converter stolen. Remember that we only…
Any cheapest cars to insure for new drivers will help you not to worry about insurance for the first trip when you…
In 2023, car prices were expected to decline by about 2.5% to 5% for new cars and approximately 10% for used cars.…
Customer Feedback
Question: Are you satisfied with CAR FROM JAPAN services?
Question: Why did you choose CAR FROM JAPAN?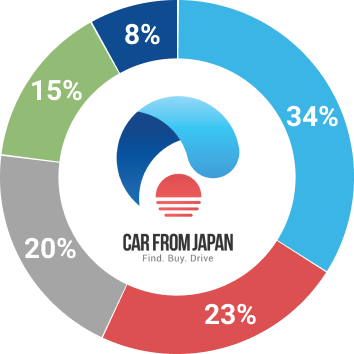 Value for Money
Huge stock/ Great cars
Profesionalism
Customer Support
Other