Car Talk - Listen to the voice of your car!
Unfortunately, we don't always find ourselves driving over perfectly smooth, freshly paved roads. And while rough…
Honda has been producing reliable cars for decades and one of their most popular models is the Honda HRV. It's a…
The Toyota Tacoma has been around for a long time, and most people know it as one of the most dependable cars on…
Do you or someone you know have an old junk car laying around, and you aren't quite sure what to do with it? Maybe…
Customer Feedback
Question: Are you satisfied with CAR FROM JAPAN services?
Question: Why did you choose CAR FROM JAPAN?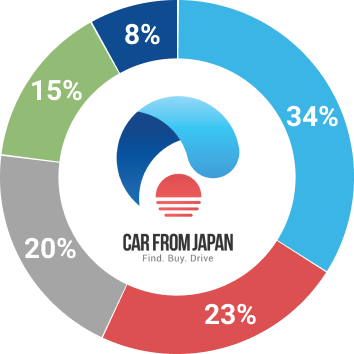 Value for Money
Huge stock/ Great cars
Profesionalism
Customer Support
Other