Car Talk - Listen to the voice of your car!
Do you have oil spots in your driveway, or a leaky engine block when you look under your vehicle? Sorry, super bad…
A car needs various types of maintenance and repair work during its lifetime. Replacing a door sounds a bit unusual…
College students find it tough to choose just the right car that would be cost-efficient, convenient, and…
So, what is auto repossession in the first place? Well, it is a detailed process of taking back a vehicle, which…
Customer Feedback
Question: Are you satisfied with CAR FROM JAPAN services?
Question: Why did you choose CAR FROM JAPAN?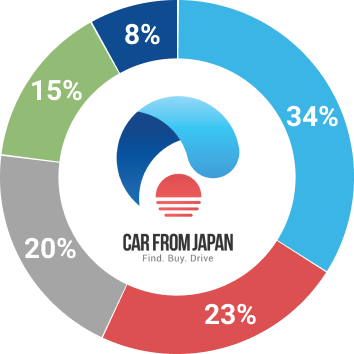 Value for Money
Huge stock/ Great cars
Profesionalism
Customer Support
Other