Best Small SUV For Towing: Top-Rated Plus Affordable
Last updated
Jan 11, 2021
0 comments
People consider towing as a massive chore that only big SUVs or trucks appear to handle well. When it comes to purchasing a towing vehicle, investing a huge amount seems the only way. However, it is not true because there are SUVs or compact SUVs that are perfect for towing tasks. Plus, these best small SUV for towing do not let you feel like breaking a bank for the purchase.
Best Small SUV For Towing: Here Goes The List
Towing may be needed for different purposes, such as when you need to drag a car that is stuck on the highway. Or when you want to carry the RV or your camping vehicle along, towing is required. The best small SUV for towing we are going to list here are great as everyday vehicles as well as pulling machines. Let's head to the list here-
1. 2019 Chevrolet Equinox
The Chevrolet Equinox is one of the best small SUV for towing. It is redesigned and launched in the year 2019. The new Chevy Equinox is more fuel-efficient and lightweight by almost 400 pounds than the previous edition. There are several engine options that you can get under the hood.
The engines are: a 2.0-liter turbocharged four-cylinder that produces 252 horsepower and 260 lb-ft of torque. It can be a 1.5-liter turbocharged four-cylinder engine that produces 170 horsepower and 203 lb-ft of torque. Both variations can tow almost 3,500 lbs making it an excellent compact SUV.
The MSRP is: $23,800.
2. 2019 Ford Escape
The name is right because you can't escape the Ford Escape for its high horsepower and torque. This new generation Ford is more innovative for a powerful engine, cargo space, and of course, the towing capability. While you are on setting a camp or going for trekking, use the vast cargo space and tow the remaining items gracefully.
It comes with three engine options: a 1.5-liter four-cylinder engine, a 2.5-liter four-cylinder engine with 168-horsepower, and a 2.0-liter four-cylinder turbocharged engine for 245 horsepower. The maximum towing capacity is 3,500 lbs depending on the trim you get.
The MSRP is: $24,105
     SEE MORE:
3. 2018 Mitsubishi Outlander
Another compact SUV in the list is the 2019 Mitsubishi Outlander. Undoubtedly, it is an affordable SUV, just like the mentioned ones. The SUV features three rows of seating, and that makes it perfect for a family that you can tow the extra baggage on holidays.
The engines are standard 2.4-liter four-cylinder for 166 horsepower and a 3.0-liter V6 engine for 224 horsepower. A buyer can come across the plug-in hybrid as well, which is a four-cylinder engine that produces 197 horsepower.  The towing capacity is again up to 3,500 lbs.
The MSRP is: $24,695
4. 2019 GMC Terrain
GMC Terrain falls among the budget-friendly SUVs too. It is known especially for its towing facility rather than the interior space that is a bit compromised if we compare to other SUVs. As its former versions, the 2019 SUV contains less weight and the cargo space remains the same.
Also, as the company primarily excels in truck manufacturing, it adds up the towing capacity to its SUVs as well. It comes with three engine options: the 1.5-liter turbocharged four-cylinder for 170 horsepower, a 2.0-liter turbo-four for 252 horsepower, and a turbodiesel powertrain that can produce 137 horsepower. The 2.0 provides the maximum towing capacity up to 3,500 lbs.
You can always ask for the small SUV towing capacity comparison chart from the brand representatives while being in the showroom.
The MSRP is: $25,000
5. 2019 Jeep Wrangler
Jeeps are well-known for their off-road capabilities that you can consider buying this year. The jeep lets you drive you in the best manner on different surfaces no matter if it is mud or bumps. A Wrangler can be used to tow the vehicle easily if you have got the stuff that is not fitting inside.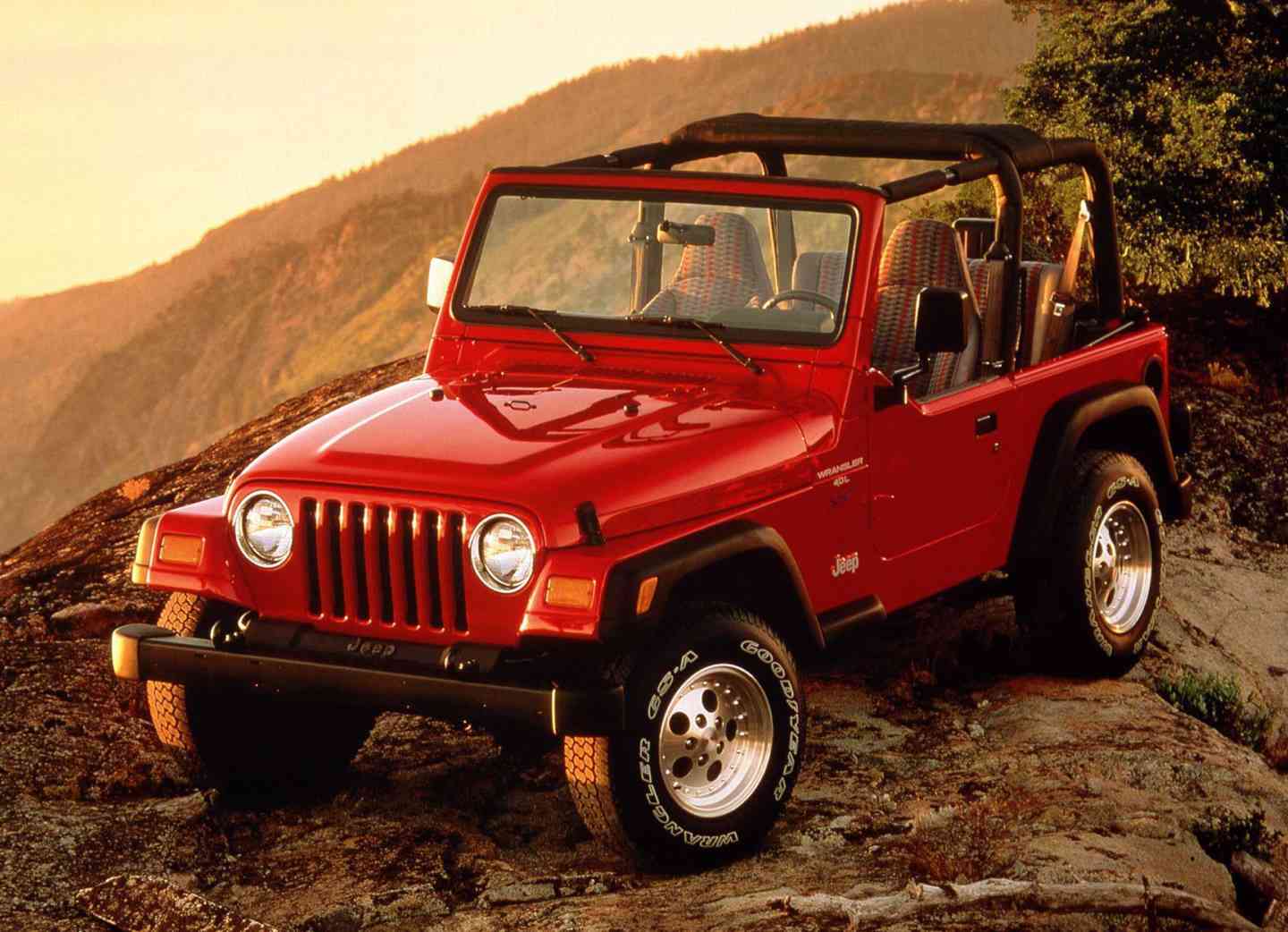 You can choose from two engine options: the V6 engine with 285-horsepower and a turbocharged four-cylinder engine with 270-horsepower. The 2-door Wrangler can tow up to 2,000 lbs, and the 4-door can carry up to 3,500 lbs.
The MSRP is: $28,045
6. 2019 Kia Sorento
The 2019 Kia Sorento is known for its captivating exterior as well as the new driving assistance features. The SUV is known for both style and practicality and hence make towing possible. All the trims are supposed to towing weight up to 2,000 lbs except the LX trim that can carry up to 3500 lbs. Surprisingly, there is an option for all-wheel-drive as well that can drag even 5,000 lbs easily.
Get to know more brands along with their models and how each one performs here Car Reviews.
The MSRP is: $33,090
7. Ford Edge
It is another one by Ford that is a midsize SUV; it is known for the spacious cabin, excellent handling, and overall comfortable driving. The car features the models with a turbocharged 2.0-liter four-cylinder engine and 2.7-liter V6 that can tow up to 3,500 pounds. All the models come with all-wheel-drive, and that is an added benefit when it comes to pulling efficiently.
There are other trims as well such as SEL that come with a complete towing package including the hitch receiver, wiring harness, and trailer sway control. These trims make the towing even stronger, so make sure you inquire about these trim too or at least the trim package.
The MSRP is: $37,800
8. 2018 Chrysler Pacifica
Chrysler Pacifica too holds power to tow your vehicle other than providing its amazing specs, an upscale interior, and great riding experience. To make the towing possible, you need to buy its towing kit. The kit includes four- and seven-pin wiring harnesses, trailer-sway damping, heavy-duty radiator and 220-amp alternator, and a Class II hitch receiver.
Embedding the kit with the Chrysler Pacifica enables you to drag the vehicle powerfully. As a result, it can tow a weight up to 3,600 lbs.
The MSRP is: $36,940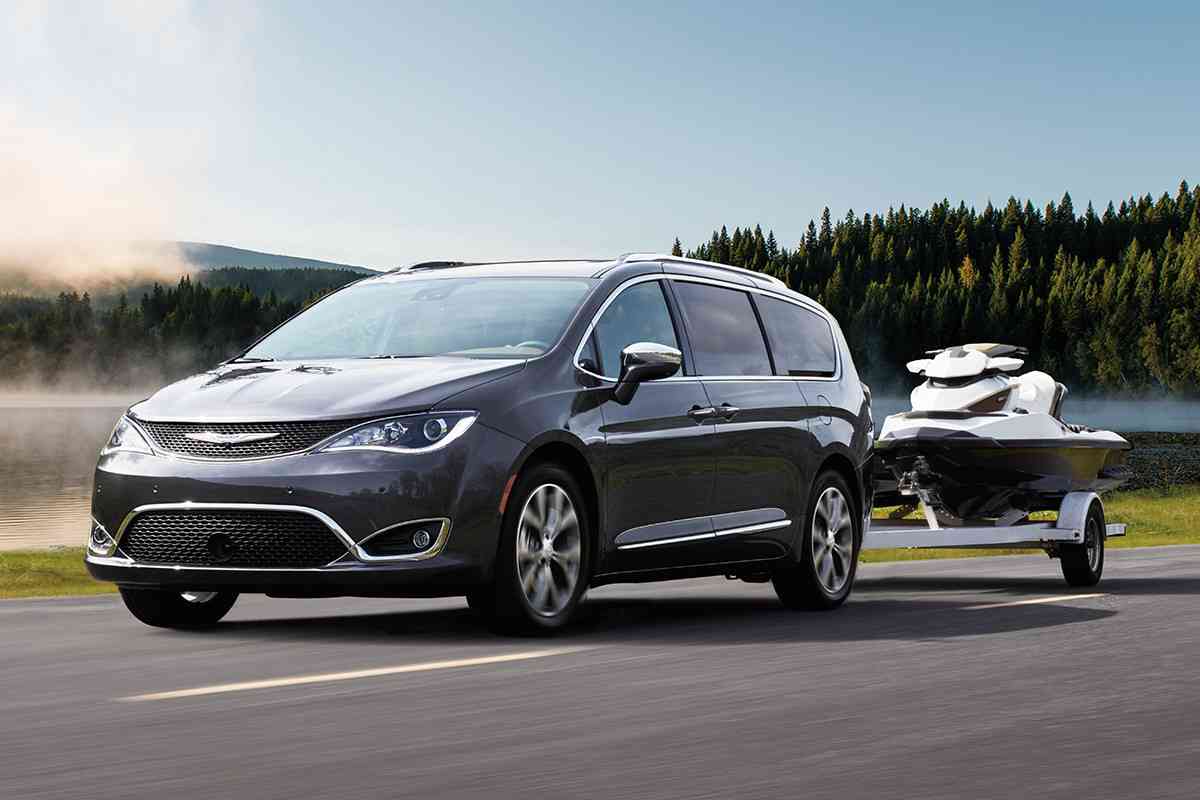 Conclusion
So these are our eight best small SUV for towing that you can consider price-wise or feature-wise. Make sure to ask about the towing kit as it can help you carry the weight with ease without damaging the chassis of the SUV.