Toyota Corolla vs Honda Civic: In Search of a Compact Car
Last updated
Feb 03, 2021
0 comments
When you are out there shopping for a compact car, higher is the chance that your final choice has been narrowed down to two options – Toyota Corolla vs Honda Civic. These two models set the standards for compact automobiles and they have won the hearts of both consumers and experts.
But, when you have to decide between Honda Civic vs Toyota Corolla, which one should you go for?
Toyota Corolla vs Honda Civic – A Compact Car That Wins Hearts
Both models are front-wheel-drive, five-seater sedans. Their hatchback versions were available in the year 2017 while the Civic has a coupe edition too. The prices of their base models are almost similar with a few hundred dollars of difference. The Civic is undoubtedly one of the best in this category with its excellent safety and reliability scores. The Corolla is also a top-selling car in this category for a long time.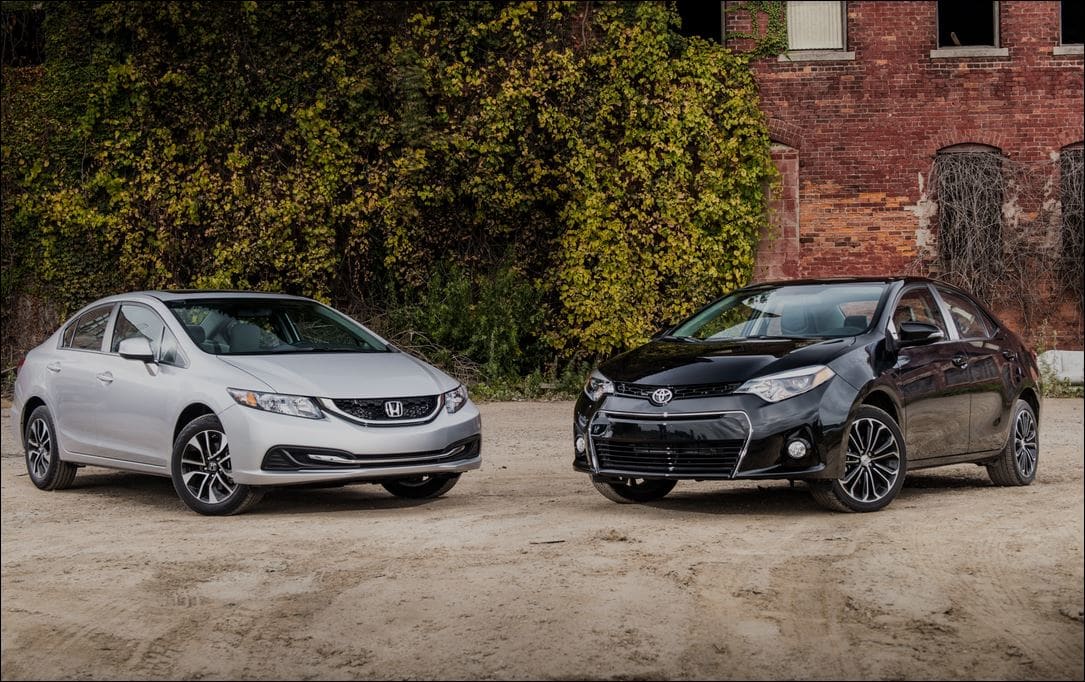 Read the Toyota Corolla vs Honda Civic comparison to see one is likely to be a better buy.
1. Interior & Comfort Features
The base models of the sedans come with a pack of standard features and equipment. The Civic provides more headroom for the passengers while Corolla catches up with more rear legroom.
The basic Corolla model has some advanced features including CVT, Siri Eyes Free, a touch-screen infotainment system, and several driver assistance and safety features. A Civic with a CVT will cost almost a thousand dollars more than its basic trim. However, the mid- and upper-range trim models of both cars don't have many differences.
         SEE MORE
2. Engine Performance
The Civic's engines are better and more powerful than Corolla's 1.8L 4-cylinder engine that yields 132 hp. The Eco version can draw a bit more power with 140 hp. Civic's 2.0L 4-cylinder and the 1.5L turbocharged engine can produce 158 and 174 horsepower, respectively.
Honda Civic's driving experience is also great. You will enjoy everything from smooth acceleration to precise handling. The Corolla, on the other hand, offers reliable handling but there is nothing to rev about.
3. Cargo Space
The Civic is the winner in this segment of Toyota Corolla vs Honda Civic. It offers 15.1 cubic feet cargo capacity against Corolla's 13 cubic feet. Their hatchback versions extend it to 25.7 and 20.8 cubic feet, respectively. It is also more convenient to lower the rear seats and load stuff in the Civic because of its user-friendly trunk shape.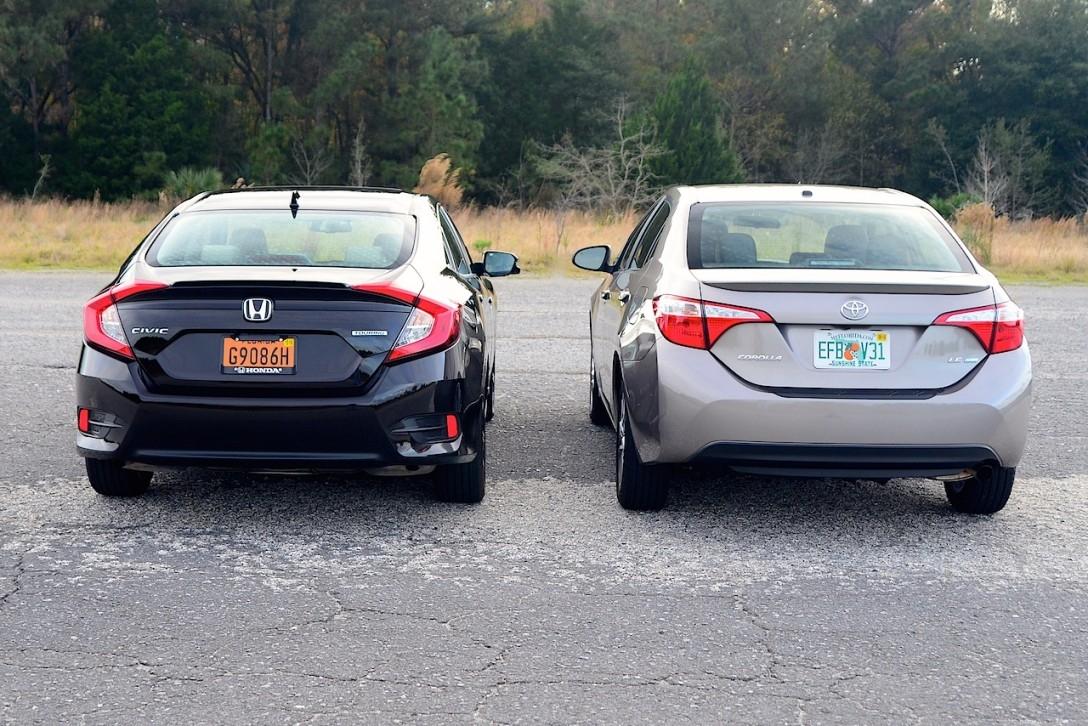 >> Buy a used car from reliable Japanese sellers here <<
4. Fuel Economy
Both engine versions in Civic offer better fuel economy than engine available in Corolla. Its base version produces 31/40 mpg in city/highway and the turbocharged one offers 31/42 mpg in city/highway.
The base Corolla trim earns EPA ratings of 28/36 mpg in city/highway. The Eco version pushes the numbers a bit further, offering 30 mpg in the city and 40 on the highway.
Check out the video below to see the battle in more details:
The Verdict
The Civic seems to be ahead in this comparison between Toyota Corolla vs Honda Civic. But, Corolla has the better interior technology, lower pricing, and higher reliability. Also, used Toyota vehicles have a high resale value and their parts and components are also readily available in most of the countries. So, keep these things in mind when making the final decision.