What is the Best SUV to Buy for Passenger Safety
Last updated
Jan 12, 2021
0 comments
Safety must be your top priority no matter which types of vehicle you buy. Passenger safety becomes even more imperative when driving vehicles such as SUVs, as they haul the most precious cargo – family and friends. This means the best SUV to buy for passenger safety should be a critically analyzed before buying. The good news is today's vehicles are safer than decades ago – all thanks to the new improved safety systems.
Top SUVs to Buy for Passenger Safety
The automotive safety and testing technology are constantly changing. Now, vehicle's construction material, safety system and stringent rules govern its safety. Among SUVs, we rounded up some safest vehicles for you.
1. Acura MDX
MDX is well-equipped and comfortable for the price. With refreshed exterior, styling and phenomenal new standard driver assistance feature, the vehicle justifies its worth. The MDX has near perfect score and had a five-star rating from the National Highway Traffic Safety Administration (NHTSA).
Some of its safety technology includes automatic emergency braking, active lane assistance, adaptive cruise control and forward collision warning signs. It scores 9.7 out of 10 in the year 2017.
2. Mazda CX-3
This SUV – Mazda CX-3 continues to impress the critics and car buyers with its efficiency. It scores 9.7 out of 10, stated as top safety picks by Insurance Institute for Highway Safety (IIHS).
Rearview camera is the only standard feature it has, other available safety features comprise of rear cross traffic alert, blind spot monitoring, adaptive cruise control and headlight, and lane departure warning. It manages to place itself at the top-rated subcompact SUVs.
3. Honda CR-V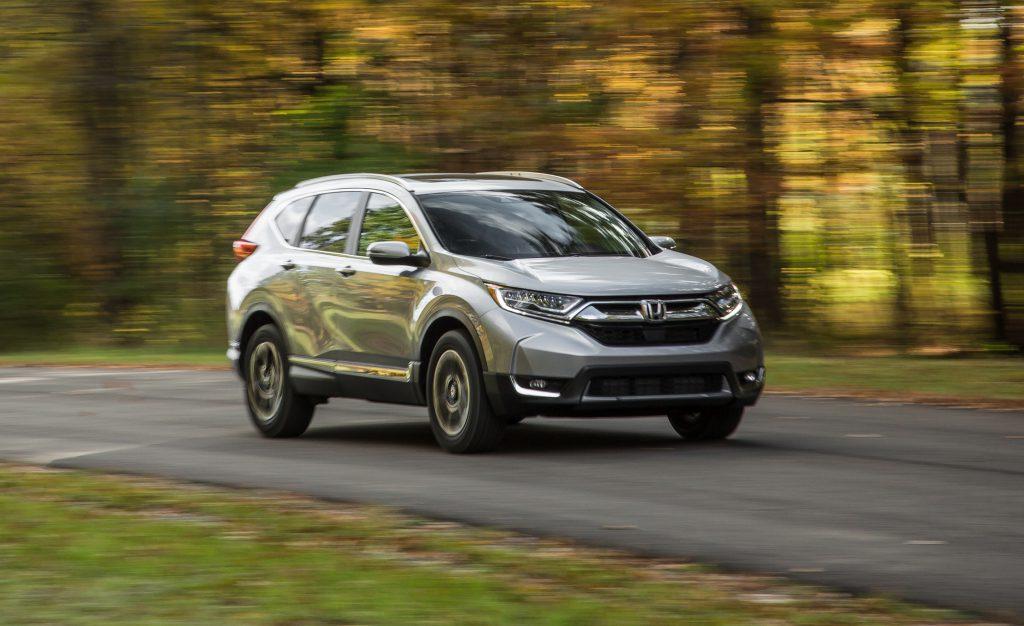 You have to recognize Honda CR-V in the best SUV to buy for passenger safety list due to its phenomenal features. It acclaims to be the most reliable and comfortable vehicle of all –the vehicle won million hearts and critics such as IIHS and NHTSA.
It has a rearview camera with forwarding collision warning; automatic emergency warning and driver's attention monitor (sends alerts in case the car believes the driver is dozy).
4. Hyundai Santa Fe
This SUV is for you if you are looking for safety at a low price. Getting a decent safety score of 9.7 out of 10, Honda Santa Fe is an affordable SUV. Although, it comes only with a standard safety feature of a rearview camera, you can add other additions such as adaptive cruise control, automatic emergency braking with pedestrian detection, rear cross traffic alert, etc.
SEE MORE:
5. Volvo XC60
Having near perfect safety score, the XC60 features collision safety warning system. It automatically applies the brake in case you get too close to a vehicle. Rear cross traffic and blind cross monitoring come in its standard features. If you want to shed out a few dollars, you can add some additional features such as lane departure warning, adaptive cruise control, pedestrian and bicycle detection, etc.
6. Mazda CX-9
Mazda CX-9, designed in a stylish body and exclusive features makes it a safe car. It scored a perfect 10 last year, having safety features that include active lane keep assist, blind spot monitoring, lane departure warning, automatic emergency braking, rear cross traffic alert and a rearview camera.
Check out the car review of each of the above mentioned before buying. These are the top-rated SUVs in terms of safety and reliability. Check according to your specifications and needs the best SUV to buy for passenger.
Drive safe!