Used Toyota Hiace Van for sale
(1,573 Results)
Photo
Model

Year

Km

Engine

Grade

Car Price

Total Price

1997




Nov

130,400


km

2,000


cc

1997




Apr

145,000


km

3,000


cc

1994




Nov

75,200


km

2,000


cc

1996




Nov

230,000


km

3,000


cc

1996




342,000


km

2,000


cc

1995




211,000


km

3,000


cc

1994




Nov

81,000


km

2,000


cc

1993




Jan

299,000


km

2,000


cc

1993




369,000


km

2,800


cc
Photo
Model

Year

Km

Engine

Grade

Car Price

Total Price

2016




Mar

137,800


km

2,000


cc

2022




Aug

2,000


km

2,800


cc

2016




Jan

159,300


km

2,000


cc

2021




Jun

23,000


km

2,000


cc

2022




2,000


km

2,800


cc

2021




Apr

35,000


km

2,000


cc
Buying Guide
As you are seeking for a used Toyota HiAce Van for sale, either a Toyota HiAce diesel for sale or a gasoline one, learning about Toyota HiAce engine, specifications, features and performance is essential to help you make a better decision. So here is some useful information about this car that we have specially summarised for you. Check it out!
Toyota Hiace Van Overview
When planning to buy a commuter van, it is necessary that you pick a multi-purpose vehicle like the Toyota HiAce Van. This van has the ability to fit as many passengers as possible. So if you are living in an area where heavy traffic could be a big issue, it will be important to have a vehicle that can tow a lot of passengers at once like the HiAce.
Launched as a commercial-use, cab-over-engine vehicle, the Toyota HiAce Van is a popular multi-purpose vehicle. Even old Toyota HiAce models are well-liked for their touch, robust engine and versatile qualities. The Toyota HiAce Vans are commonly used for various purposes for instance as community bus, fixed-route bus, shuttle bus, jumbo taxi or even as an ambulance. Besides, it is also a perfect choice for people looking for a family car or a cargo transport.
Toyota has successfully made 5 generations of the Toyota HiAce Van. The latest generation was launched in 2004 and is still ongoing. It has been sold in many countries for quite a long period, and it gains lots of good reputation for its reliability and durability in hard weather and condition.
The latest generation, the fifth one, of Toyota HiAce is very popular in the Japanese used car market nowadays. Models of this generation are well-known for their "Grand Cabin" which features a high roof along with wide and long wheelbase. Additionally, they are equipped with the gear level set on the dashboard for easier movement in the cabin. From 2004 to present, models of this generation are available in 5-speed manual and 4-speed automatic transmissions.
Most vehicles receive a 4-cylinder, double overhead-cam engine. The engine is designed in many different forms, comprising a Petrol engine with 1TR-FE 2,000 cc or 2TR-FE 2,700 cc; or a D-4D Turbo Diesel engine with 2KD-FTV 2,500 cc or 1KD-FTV 3,000 cc.
What Makes Used Toyota HiAce Van For Sale Popular?
Toyota primarily manufactured the HiAce line as an utilitarian vehicle that can carry several passengers. But its passenger capability is not the only outstanding feature that makes this car popular. Here are other strong points of the Toyota HiAce Van we think you may want to know:
Convenient Interior Space
The lofty cabin of the Toyota HiAce offers convenient seats which are contoured to every passenger. The car also has a rear air conditioning system that makes travelling become easier. Addition to it, the cargo space of the HiAce is too spacious, enabling you to tow whatever you want.
Aesthetically Pleasing
The sheer size and exquisite stance of a Toyota HiAce Van gives to you an elegant style wherever you go. The wide sliding doors are designed to wrap the passengers for a spacious interior feel while also features a sleek exterior design.
Dependable Performance
The highly effective 3.0L D4-D diesel engine with common rail direct injection are given to the HiAce. Models in this line also receive manual transmission with smooth shifting capacity, allowing you to carry people and luggage with optimum power and efficiency.
Safe Drives
The Toyota HiAce Van is a car easy to drive. It also offers a lot of safety features such as anti-lock brakes, safety crumple zones, engineered seatbelts,....
Toyota HiAce Fuel Consumption
Over three decades, there are many upgrades given to the Toyota HiAce. Every year, the series not only improves its passenger capacity and cargo space, but also upgrades its fuel-efficiency as well. So today, when looking for light commercial vans, most of people tend to choose a HiAce Van because of its fuel-efficiency.
In general, the average fuel consumption of the Toyota HiAce Van manual version is at about 8.4 Litres/100 km. However, the number can vary, depending on the year of release, engine type and van's series.
Toyota HiAce Van: Common Problems
When considering of buying a used Toyota HiAce Van for sale, you also need to know some common problems of this Van to avoid any unexpected problem that can happen in the future. As a guide, below are three problems you may encounter if you either leave your van unattended or overuse it.
Thick Smoke Appears When Accelerating
Thick black and white smoke shows either an issue with the van's turbo or its fuel injectors. To distinguish the two issues, double inspect your mileage. Poor performance indicates issues with the turbo. If not, you need to replace the fuel injector.
Excessive Noise Appears When Decelerating
Uncommon noise occurs when decelerating from 70 kph or more illustrates that there may be some issues with the transmission bearing. If so, the car needs to get checked for preventing transmission failure.
Vibrating Clutch
Excessive and unwanted vibration will occur if the clutch oils up over time. In situations like this, you need to either: just let it be as it doesn't really influence the Van's motor system; or speed up and slip the clutch to burn the oil, replace the clutch.
We, Car From Japan is a leading company selling used cars directly from Japan to more than 50+ countries in the world. Our speedy, easy and convenient buying process and exceptional customer-service, combined with high-quality and low-priced vehicles are the main reasons make our customers satisfied on their purchase with us. So if you want to buy a used Toyota Hiace for sale, here is the right place for you.
In our stock, we have many good-condition Toyota Hiace Van for saleat low prices to choose. Therefore, you can sort and pick your desired car based on the model you want and your budget you have easily. In case you need any information about one specific Toyota HiAce Van price, please feel free to contact us by clicking the "Inquire Now" button and we will support you as soon as possible.
User Reviews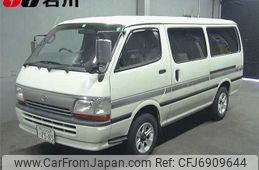 Toyota Hiace Van 1995
4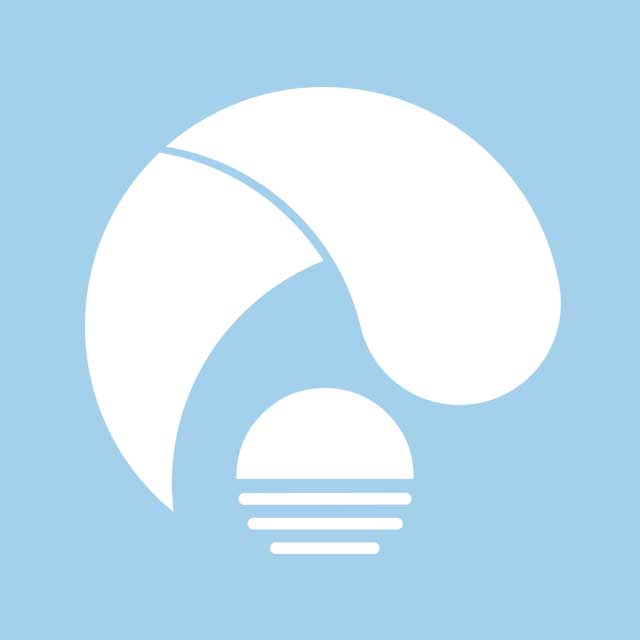 MAGNUM INTERNATIONAL LLC
Verified Buyer

USA
Satisfied
reiceived the van in good condition
After Delivery Pictures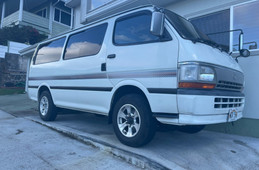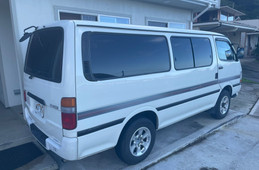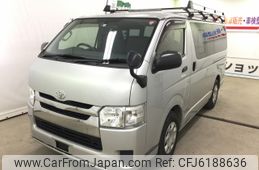 Toyota Hiace Van 2014
47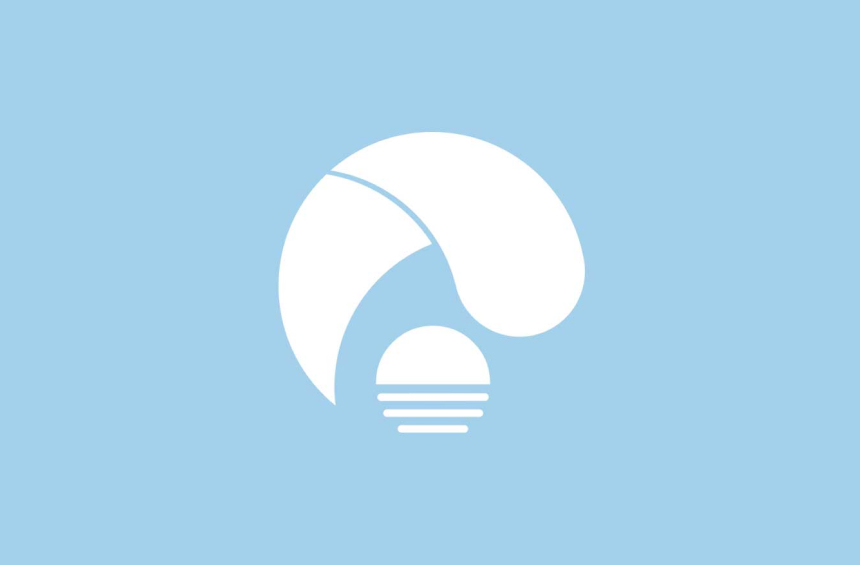 Pauline Wambui Waiganjo
Verified Buyer

Kenya
Satisfied
Mr. Austin, Hello! Sir, I hope you are well. I would like to confirm that I received the car with the spare tire safely and in good condition. The clearing agent made an error in reporting a missing spare wheel. I want to take this opportunity to thank you so much for your support, communication, and guide throughout the whole process. Great job and thank you again. Respectfully,Kelvin W.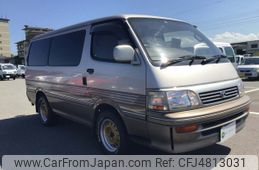 Toyota Hiace Van 1994
26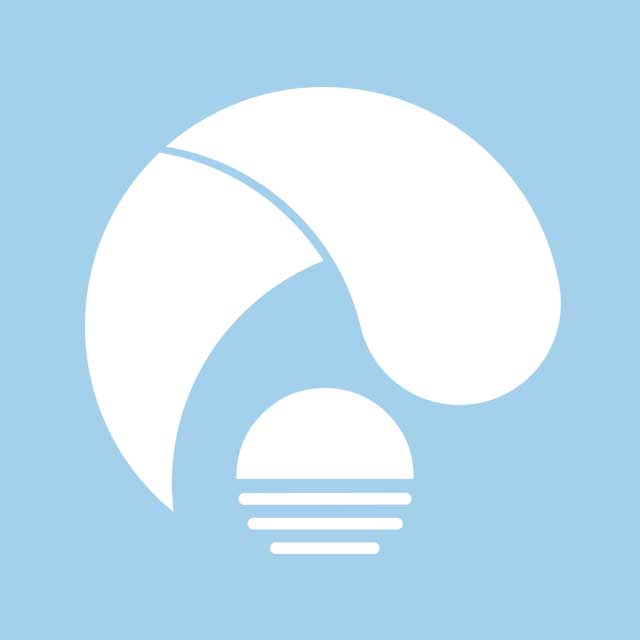 Cory Kent Prior
Verified Buyer

USA
Satisfied
I'm really happy with the van! It's in great shape.Thanks for all of your help. Cory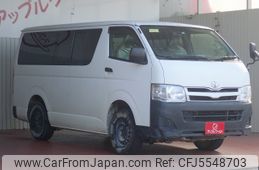 Toyota Hiace Van 2012
53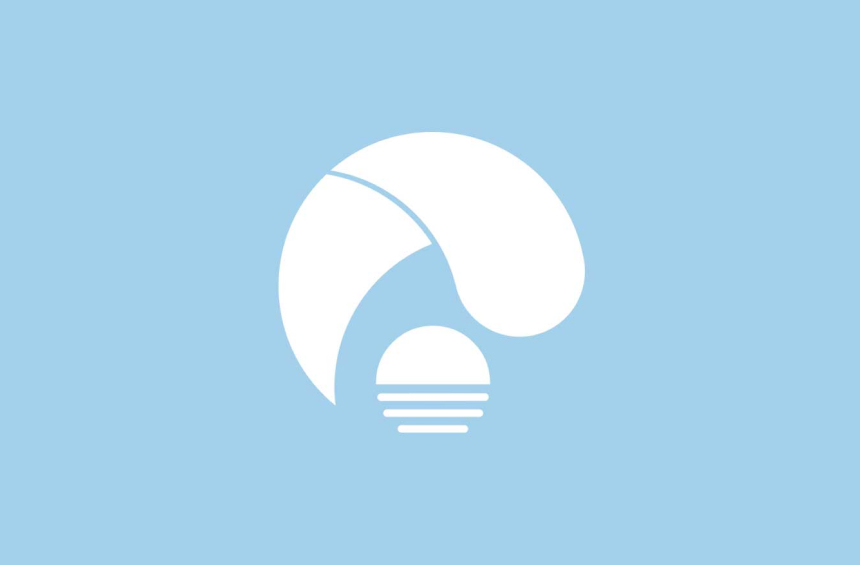 Pontsho Osupeng
Verified Buyer

Botswana
Satisfied
The process is okay, no complaints at all.
After Delivery Pictures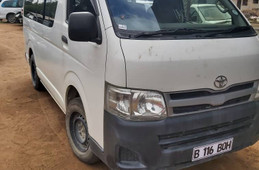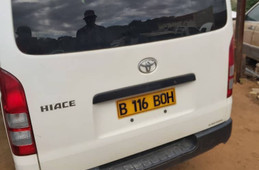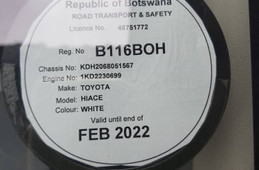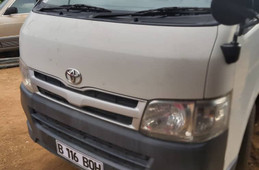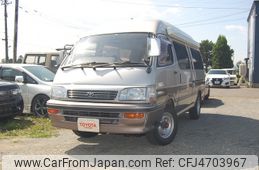 Toyota Hiace Van 1995
20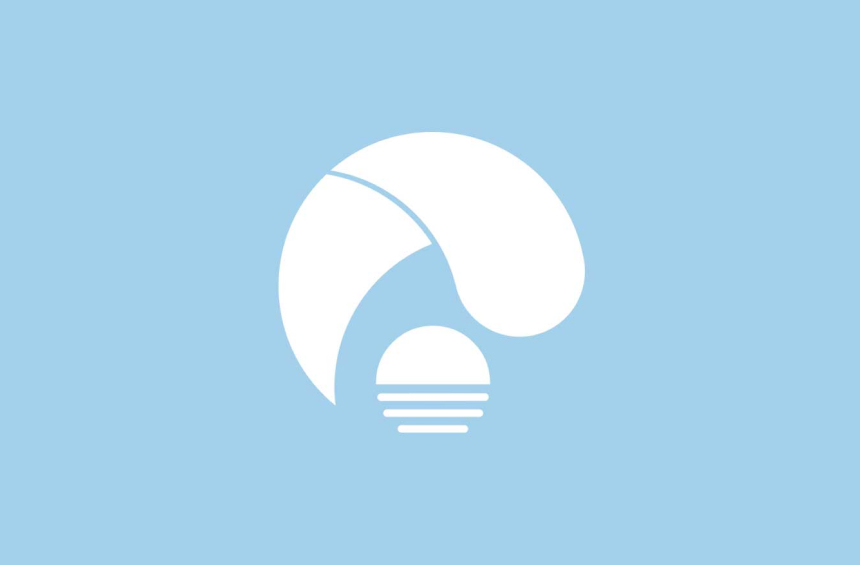 Yvette Jacquez
Verified Buyer

USA
Satisfied
I got the van and am so happy! Thank you for all your help!! I took it out camping already!
After Delivery Pictures