Used Toyota MR2 for sale
(42 Results)
Photo
Model

Year

Km

Engine

Grade

Car Price

Total Price

1995




Mar

141,427


km

2,000


cc

1993




Feb

42,144


km

2,000


cc

1996




Oct

168,997


km

2,000


cc

1992




Jul

73,713


km

2,000


cc

1997




Mar

90,000


km

2,000


cc

1995




Feb

64,000


km

2,000


cc

1995




Mar

141,000


km

2,000


cc

1992




Nov

94,000


km

2,000


cc

1995




Feb

109,000


km

1,990


cc
Photo
Model

Year

Km

Engine

Grade

Car Price

Total Price

1997




43,000


km

2,000


cc

1993




Feb

42,000


km

2,000


cc

1996




Oct

169,000


km

2,000


cc

1996




Oct

80,000


km

2,000


cc

1994




May

46,000


km

2,000


cc

1993




Mar

63,400


km

2,000


cc
Buying Guide
The Toyota MR2 is a two-seated, two-doored, mid-engined, rear-wheel-drive sports car sold by Toyota from 1984 to 2007, spanning three generations: W10 (1984–1989), W20 (1990–1999) and W30 (2000–2007). Car From Japan sells mostly 1999 cars of the second generation, which was the pinnacle of sports cars of the old time before new millennial.
A sports car, or sportscar, is a small, usually two-seater automobile designed for spirited Toyota MR2 performance and nimble handling. Toyota Motor Corporation, or Toyota as we all know, is a Japanese multinational automotive manufacturer headquartered in Toyota City, Aichi, Japan. In 2017, Toyota is the world's second-largest automotive manufacturer. As a household name worldwide, every Toyota car are of utmost trust for dependability and value for money and thus resale value, especially the big brand sports name Toyota MR2. Regarded as a small, economical and sporty car, the MR2 bears straightforward design elements, including fully independent MacPherson strut front and rear suspensions, four wheel disc brakes, and transverse-mounted inline-four engines.
Speaking of money, used Toyota MR2 as sold by Car From Japan got greatly reasonable prices at around US$7,907 to US$10,868, older car or cars with higher mileage will got even a lower Toyota MR2 price for you to fit your pocket, right here right now.
Toyota MR2: The Mid-Engined Sports Icon
1. Overview
Overall, things to spot easily from 1999 Toyota MR2 make it an excellent choice for all sports fans: luxurious and spacious cabin, larger engine sizes, sturdier transaxle, and a more durable suspension setup. Considered as a "baby Ferrari" as well as "poor man's Ferrari" since the car did have several design cues borrowed from Ferrari, the overall design of the automobile received a more rounded, streamlined styling, with some calling the MR2 SW20. As our most Toyota MR2 for sale, 1999 variants possess the best sporty but classic looking, blowing a brand new hype to any die-hard Toyota enthusiasts. Though the car may feel small, MR2 is really a pocket dynamo on the road. Its mid-engined layout gave it a close-to-perfect balance. Few cars could match its agility, together with brilant steering precision, our MR2 is sure to shallow up your winding road like you can't ever imagine.
2. Exterior Magnificence
There are none of those outdated hard lines and sharp edges from older Toyota MR2 sports cars generation. The 1999 Toyota MR2 got an athletic stance with pretty little two doors, mid engine, Targo top and well-balanced proportions. It's hard to believe after two decades those lines and trims can still ride well on the road without outdated feel, but classic vibe instead, which we have seen a lot in old racing movie.
Here are some basic exterior measurements of 1999 models that we sell the most:
| | |
| --- | --- |
| Wheelbase | 2,400 mm |
| Length | 4,171 mm |
| Width | 1,699 mm |
| Height | 1,234 mm |
The front view features a pair of massive headlights which can be raised up when needed at night. These unique pop-up headlights are interestingly controlled independently, and the driver can control the up-and-down of those big headlights to look like wild winking on human's face. Those are the most impressive on the front view, looking really intrigue, but sporty, and gives a likably thrilling feel to any auto-heads. It gives the enthusiasts a proud that they can utilize to impress anyone they may pick up on the street. The contour and pointy head design form a lower, sleeker, aerodynamically faster Toyota MR2 beast.
The rear and side view are so neat so clean, and lastly so cool with the muscular but lean trims that feel architecturally designed for maximum agility. Two holes right between each door and rear wheel add up to the sporty and futuristic look on the road. The tail lights are longer, coupled with turning signals stretching to the two sides of the car. There is also a large rear spoiler on the trunk to make MR2 look cool and more like a racing car. New design overall makes the 1999 Toyota MR2 look like a giant shiny bullet striding on the highways, with alloy wheels.
4. Interior Comforts
One of the Camry's best features is its interior, which can accommodate two people in supportive, comfortable seats. Inside, you will find yourself in a tight cockpit, the sports seats fit human anatomy and posture, with everything within easy reach. The steering can be adjustable for height, not reach, but the seat is fully adjustable. The bliss of a simple instrument and control layout are intended for a focus on speed driving. Storage space is never the strength of sports cars so you will not want a lot of luggage on a weekend picnic trip.
The coupe came with a fully functioned dashboard that manipulates power windows, central locking, fog lamps, high-mounted stop lamp, and AM/FM stereo sound. Steering wheel, gearshift knob, and sound system are all upgraded with the 1994 facelift.
4. Operational Excellence
European Toyota MR2s are exclusively installed with Toyota's 4A-GE engine, which has already been used in the AE86 Corolla – the one that inspired today's GT86 coupe. MR2 engine displaced 1587cc and was fitted with Denso electronic port fuel injection. Toyota's T-VIS variable intake system was also fitted and that really was advanced technology on a small and affordable sports car. Power outputs varied market to market, but UK-spec cars produced up to 122bhp. Even a five-speed gearbox was sexy with sports cars such as the Triumph Spitfire. MGB still warm in their graves.
5. Performance And Driving Experience
Follow the Toyota service schedule and the Toyota MR2 will give you little trouble. Stray away from the recommendations and you risk problems. Regular changes of the engine coolant is recommended, but be careful to bleed the system properly. Airlocks in the system caused by bleeding the system incorrectly will almost certainly lead to engine damage and overheating.
The cam-timing belt needs to be changed every 100,000 km or five years. But the engine is a free-spinning design. While a broken belt can leave you stranded by the roadside, the engine won't be internally damaged.
The clutch is relatively heavy-footed. Clutch life can also be shortened if the car is driven carelessly. Generally it's possible to drive for 100,000 km before replacing the clutch, but hard driving can cut that to about 80,000 km. The gearbox is generally decent, but there are reports of notchy gear shifts. Using higher-grade oil in the gearbox is the most common fix.
Tyre wear can be another problem. In details, front tyres tend to wear the inside edges more rapidly than the outside; the rears wear more rapidly on the outer edges than the inner.
6. A Prolific Investment
These are some summarized key points on the car:
| | |
| --- | --- |
| Pros | Cons |
| Styling | Hard ride |
| Equipment | Handling not as sharp as expected |
| Reliability | Overweight |
In a nutshell, the mid-engined coupe had been around for ten years. However, it's ageing gracefully and still dominates top used prices. MR-2 got two flows of different opinions; some admire the driving experience and extra room, but others feel it's just too overweight and lacks character. Any racer wannabes who are seeking an attractive, stress-free coupe, or an open roofed T-Bar, need look no further than the excellent used MR2, right here right now, with Car From Japan.
User Reviews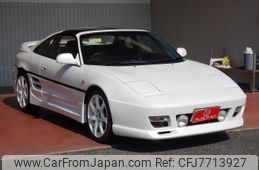 Toyota MR2 1990
63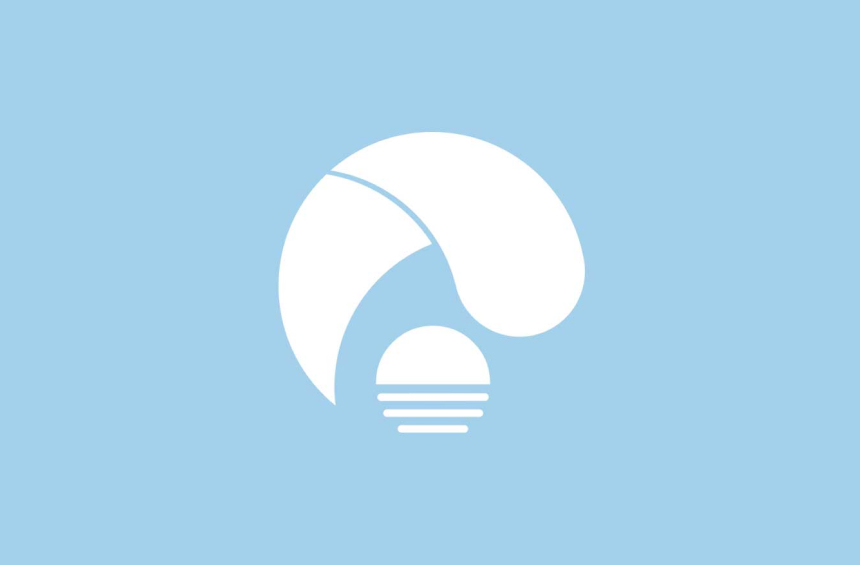 Timothy Lowe Jr.
Verified Buyer

USA
Satisfied
Hello Austin, We received the car yesterday and got it back to the house. Please see the attached photos of the car on land. Thank your for your time, Timothy Lowe Jr.
After Delivery Pictures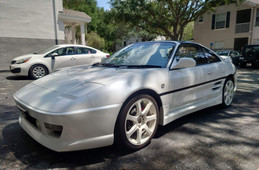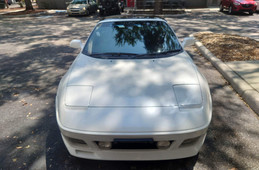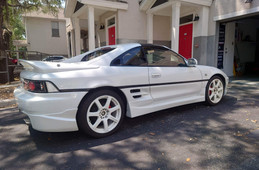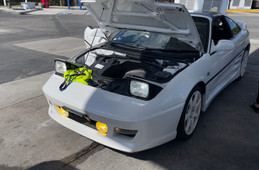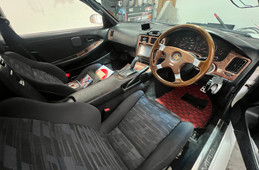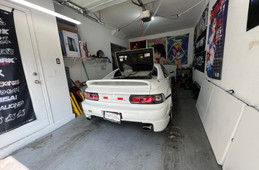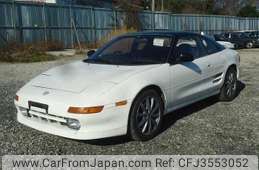 Toyota MR2 1995
30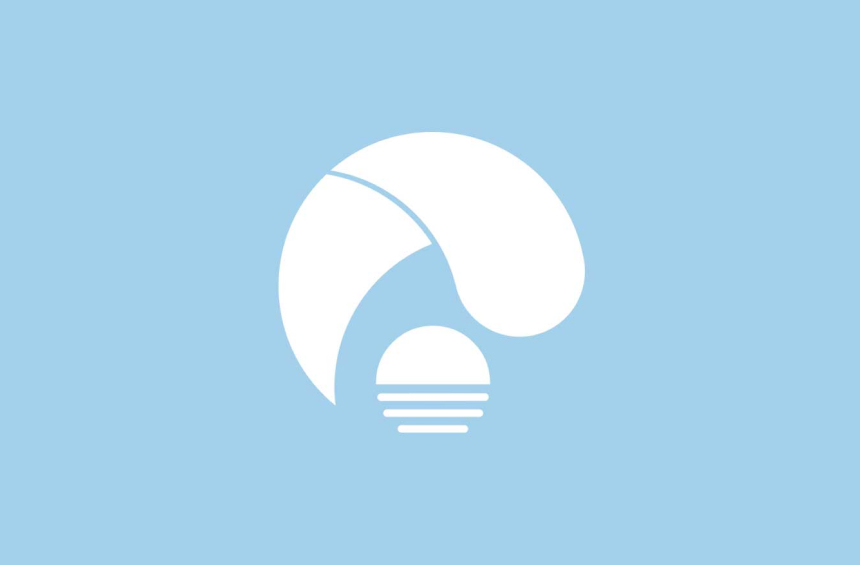 Arild Marken
Verified Buyer

Norway
Satisfied
Great customer service, extremely reliable and highly recommended. Company is trustworthy, and will always help you out whatever question you have. They reply quickly, and are always friendly. The car itself looks better than described, and will be taken care of for many years. Thanks for a great deal and a great car.
After Delivery Pictures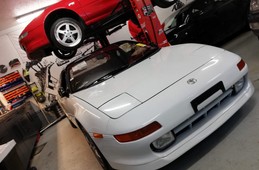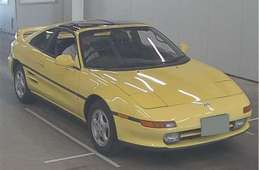 Toyota MR2 1991
5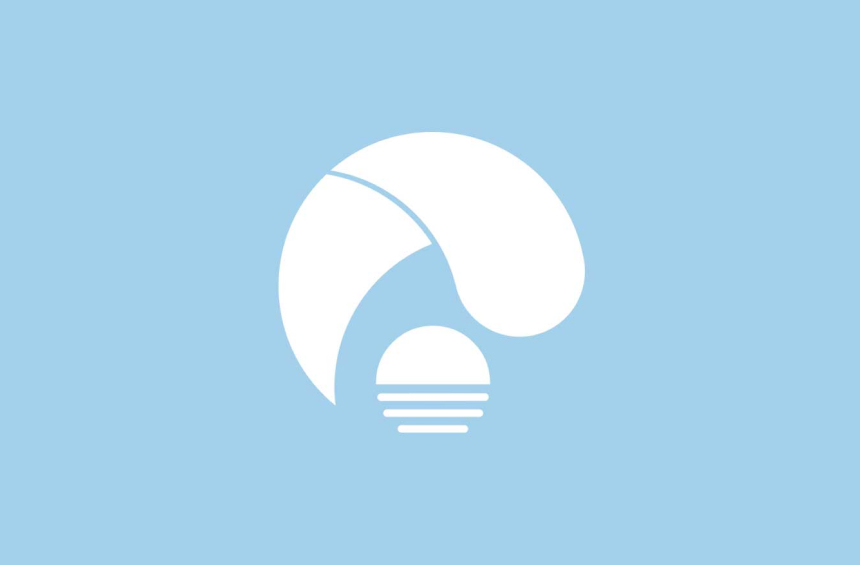 Glen Quen Dea
Verified Buyer

USA
Satisfied
Hi Ms Jun The Car has arrived and everything clear, its in the shop right now for tune up. Thanks for all your help. Regard Glen