Used Toyota Land Cruiser for sale
(225 Results)
Photo
Model

Year

Km

Engine

Grade

Car Price

Total Price

1995




263,000


km

4,200


cc

1996




256,000


km

4,200


cc

1996




192,000


km

4,200


cc

1995




260,000


km

4,200


cc

1996




193,000


km

4,200


cc

1996




Sep

208,000


km

4,200


cc

1997




Mar

96,000


km

4,200


cc

1995




216,000


km

4,200


cc

1994




Dec

180,000


km

4,200


cc
Photo
Model

Year

Km

Engine

Grade

Car Price

Total Price

1996




Jun

252,000


km

4,200


cc

1996




289,000


km

4,200


cc

1995




291,000


km

4,200


cc

1994




162,000


km

4,200


cc

1989




114,100


km

4,000


cc

1994




157,000


km

4,200


cc
Buying Guide
With a long history of more than 65 years, the Land Cruiser is a famous series of 4-wheel drive vehicles manufactured by the Japanese automaker Toyota. It remains notable in its segment for its capability to combine outstanding reliability, durability and quality with excellent levels of comfort, luxury, ownership prestige and unmatched off-road performance. Because of these reasons, Toyota Land Cruiser is now one of the hottest cars that many people want to have. And as you are looking for a Toyota Land Cruiser for sale too, let's take an overview at this awesome car and find out which model is suitable for you needs now.
Toyota Land Cruiser Overview
Being sold in over 190 nations in the world, the Land Cruiser is more widely available compared to other Toyota models at the moment. Its unrivaled off-road performance made the car become well-known as one of the world's most reliable and toughest 4x4s and also made it segment sales leader in over 10 European countries. The latest generation of Toyota Land Cruiser was launched in the year 2009 with a lot of noteworthy revisions during its time on sale. For the 2018 models, Toyota gave to them major revisions with a more comfortable, sophisticated and higher quality interior, a more strong and modern exterior styling and lots of upgrades to its user-friendliness and dynamic performance, both on-road and off-road.
Inside the car, switchgear on the new-look dashboard is functionally grouped and ergonomically optimized. The dash also combines a big, 8-inch touchscreen for the Toyota Touch 2 with navigation system and Go multimedia, a 4.2-inch color TFT multi-information display and Optitron. Toyota has given more comfort to the new models of Land Cruiser with automatic climate control, rear seat heating and front seat ventilation, and life has been made more convenient with the introduction of a new smart key design and reverse-tilting door mirrors.
The new Land Cruiser keeps its 175 BHP/ 130 KW 2.8L D-4D turbodiesel engine with manual or 6-speed automatic transmission.
Toyota Land Cruiser Key Features
Whether you are planning to buy a used Toyota Land Cruiser for sale or a new one, it's important to understand about the outstanding features of this car to make a better decision. So here are 3 main features of Land Cruiser we've summarised for you:
Strength And Purpose In Every Line
The recent models of Land Cruiser enhances its reputation with a more modern, new and strong exterior styling. Every line is designed to serve a purpose. The grille cooling openings and headlamps are higher to maximize wading depth and protection; and the bonnet is shaped to advance downward visibility at the centre.
Ready To Overcome The Hardest Terrain
From descending a rocky road, to crawling through a river - the Land Cruiser's capability to conquer the toughest off-road terrain and give driver and passengers back safely is incredible. And there is no SUVs having the unique combination of on-road and off-road performance like that of the Land Cruiser
On-road And Off-road, Always Protected
Toyota Safety Sense is equipped for the Land Cruiser. This is a set of active safety technologies with the main function of mitigating and preventing collision across a various traffic situations. It contains a Road Sign Assist (RSA), Automatic High Beam (AHB), Lane Departure Alert (LDA), Adaptive Cruise Control (ACC) and a Pre-Collision System (PCS) with Pedestrian Detection.
Updates For Recent Land Cruiser Models
2018 Toyota Land Cruiser
Following a major technical updates of 2 years ago, the 2018 Land Cruiser visually remains unchanged. Revisions to last year's model are automatic swing-away door mirrors and a rear-seat entertainment offered as an option.
2017 Toyota Land Cruiser
The 2017 model year received a new look forward of the A-pillars, including a new grille, headlights, hood, bumper and fenders. This model continues to use the powerful 5.7-liter V8 that creates 381 HP and 401 Pf of twist, along with 8-speed auto transmission. The ability to overcome hard terrain continues to be a breeze thanks to its standard 4-wheel-drive, off-road turn assist. The powertrain of the 2017 model year also enable for up to 8,100 pounds of towing.
2016 Toyota Land Cruiser
There was a significant upgrade given for the 2016 Land Cruiser. In this model year, a new 8-speed automatic transmission is used instead of the previous 6-speed, enhancing driving refinement as well as fuel-efficiency. LED brake lights are equipped and the body is fresh from the windshield pillars forward.
There are a lot of standard safety systems fitted, including dynamic cruise control, Lane Departure Alert, Blind-spot Monitoring with Rear Cross Traffic Alert and Frontal Collision Avoidance and Mitigation with Pedestrian Protection. The Entune infotainment system has been updated, including Siri Eyes Free Mode and a 9-inch display. New Qi wireless charging needs no connections for charging electrical devices or cell phone. Standard rear-seat entertainment includes dual 10-inch screens.
2015 Toyota Land Cruiser
There is no major changes for the 2015 model year
2014 Toyota Land Cruiser
The 2014 Land Cruiser offers a lot of luxury features in it, meant to enhance its off-road capability. These luxury equipments include: bluetooth hands-free connectivity, multi-information display, leather-trimmed steering wheel, headlight washers, center-console cooler, rain-sensing wipers, a rear-seat entertainment system, rear spoiler, JBL audio, Entune multi-media system and HDD navigation,....
2013 Toyota Land Cruiser
The 2013 model received mid-cycle updates to both exterior and interior. With roots to the legendary FJ40, this model has kept its original off-road utility while supplementing passenger convenience as a top priority in recent decades. The model also has design updates inside and out compared to prior models.
FAQs
My Budget Is Tight. Should I Buy A Used Toyota Land Cruiser For Sale To Save Some Bucks?
From our reviews of some latest Toyota Land Cruiser above you can see that there is no significant updates to the Land Cruiser since the 2016 model year. It means you can save a lot of money by buying a pre-owned Toyota Land Cruiser for sale like the 2016 or 2017 model year, while still owning the similar safety, tech and performance like the 2018 model. You can also buy even older models to save more bucks but bear in mind that there are a lot of essentials updates to note. The 2015-and-older models own different exterior and interior design, a clunkier touch screen and fewer standard safety features. They also use 6-speed transmission instead of 8-speed transmission of the 2016-and-newer models.
Extra information: Used Toyota Land Cruiser price varies but it is possible to score a recent model at less than $50,000. There are also a lot of choices if you are looking for an old Toyota Land Cruiser at the price of less than $20,000 as many dealers of Toyota Land Cruisers in Japan sell them at that price range.
We, Car From Japan is a leading company selling used cars directly from Japan to more than 50 countries in the world. Our speedy, easy and convenient buying process and exceptional customer-service, combined with high-quality and low-priced vehicles are the main reasons make our customers satisfied on their purchase with us. So if you are looking for a used Toyota Land Cruiser for sale, here is the right place for you.
In our stock, we have plenty of Toyota Land Cruiser for sale with many options to choose. If you want to buy a white Toyota Land Cruiser or a Green Land Cruiser, you can sort by color. If you want a Toyota Land Cruiser manual or Toyota Land Cruiser automatic transmission, you can sort by transmission. In case you want to know more about the Toyota Land Cruiser price or want to get more advice, please feel free to contact our professional sales team by clicking the "Inquire now" button.
User Reviews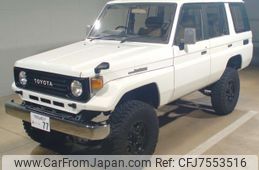 Toyota Land Cruiser 1995
3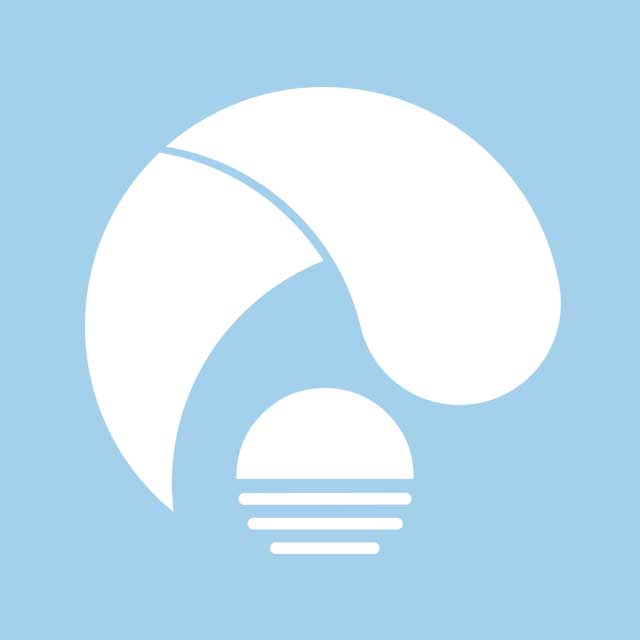 Dennis Kelsay
Verified Buyer

USA
Satisfied
Hello Mr. Austin, I did receive the vehicle. It arrived in good condition and I drove it home from Tacoma port 1200 miles to my home. It was a great trip and I am enjoying the vehicle. Thank you, Dennis Kelsay.
After Delivery Pictures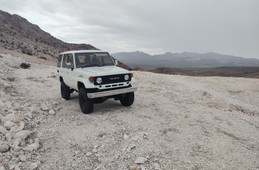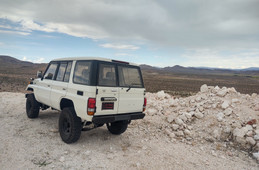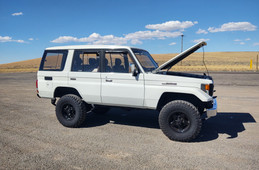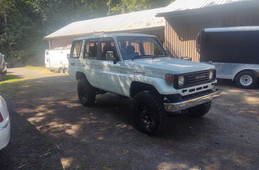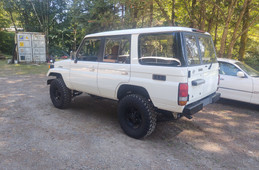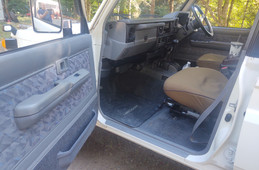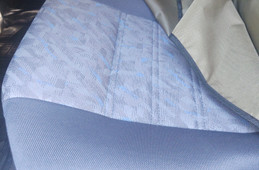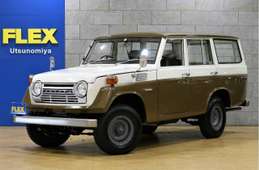 Toyota Land Cruiser 1977
20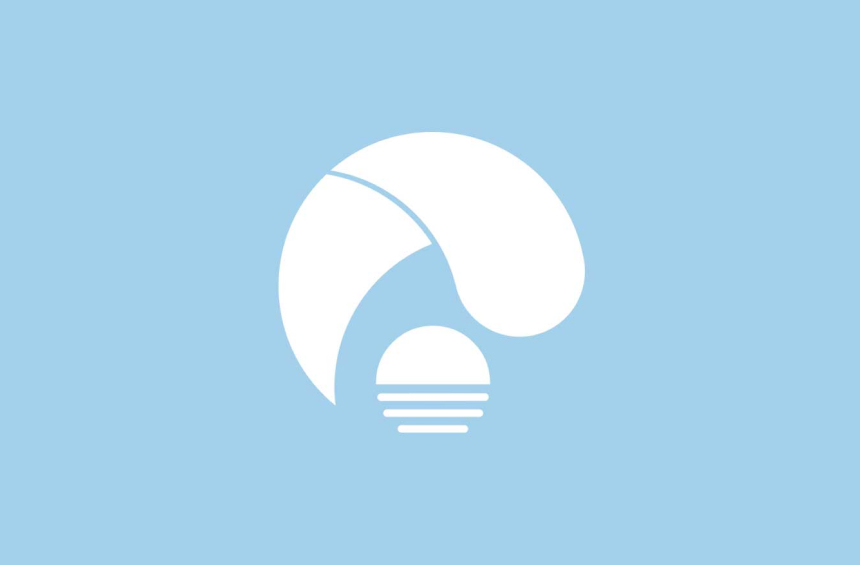 Stuart Tonkin
Verified Buyer

Australia
Satisfied
Thanks Mr Ken Very pleased with this vehicle In excellent condition and represented well by CarfromJapan The process was also quite easy throughout Many thanks Stuart
After Delivery Pictures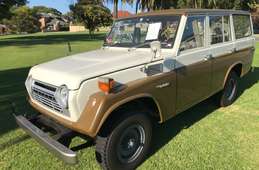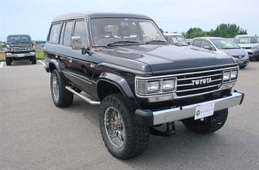 Toyota Land Cruiser 1988
17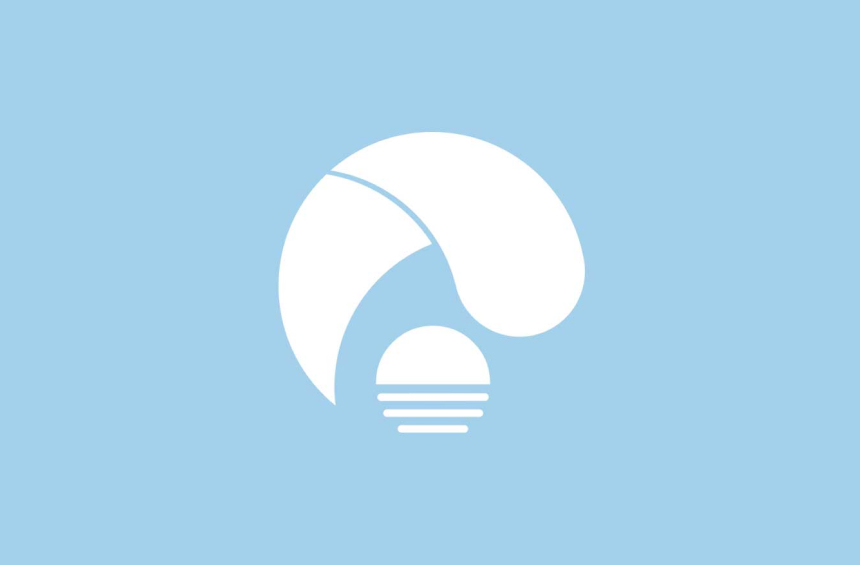 Adam Wold
Verified Buyer

USA
Satisfied
Thank you Ken, I also look forward to doing more business with you in the future. Have a good day as well -Adam
After Delivery Pictures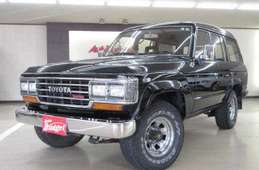 Toyota Land Cruiser 1989
30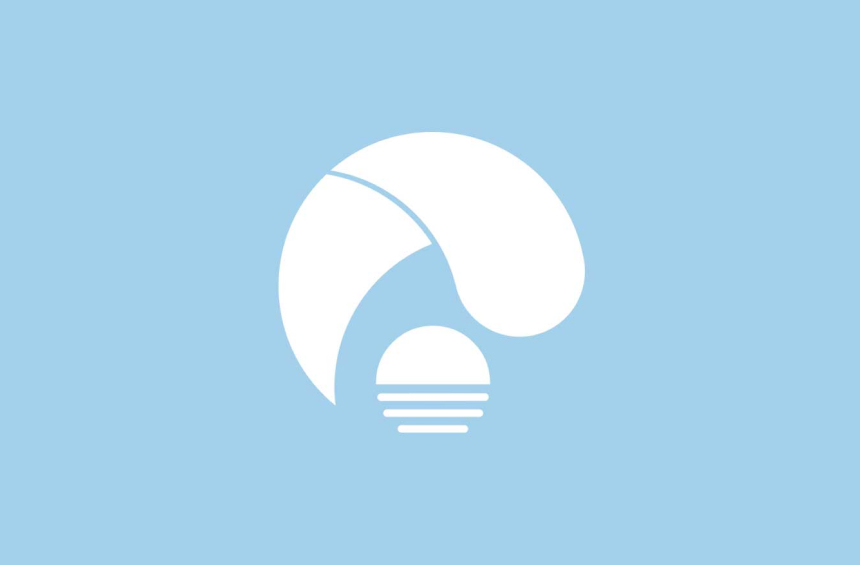 Adam Wold
Verified Buyer

USA
Satisfied
I purchased my first with Car From Japan. I received car and it was in the described condition and came in a timely manner. Happy to do business again!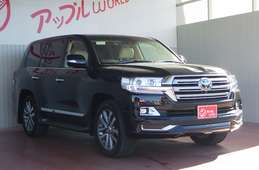 Toyota Land Cruiser 2017
46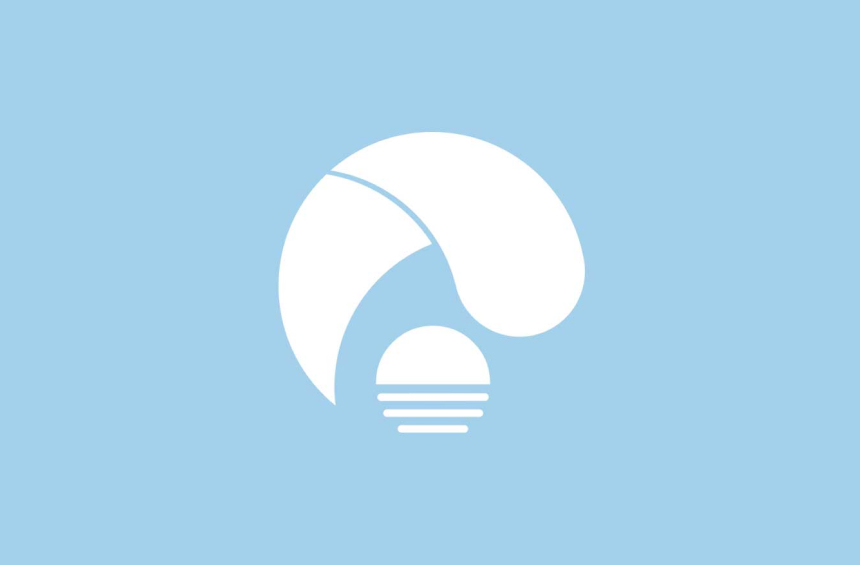 Pius Muli
Verified Buyer

Uganda
Satisfied
It was a good experience doing business with your company. Car received in good condition and like new. I'm enjoying it very much