Used Toyota Wish for sale
(

0

Result)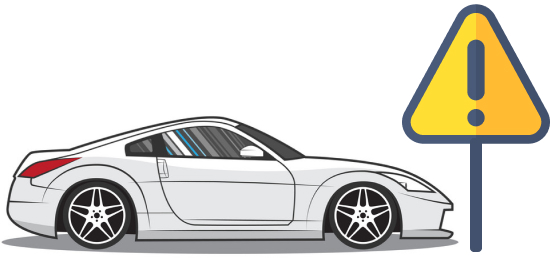 Try something like
Reduce the number of filter
You can check bellow cars
Reset Search
Buying Guide
Toyota Wish is a compact multi-purpose vehicle manufactured by Toyota Motor Corporation between 2003 and 2017. Available as a six or seven-seater with either 1.8-litre or 2.0-litre gasoline engine, the Wish is a perfect car for a big family or a car for public transportation service. It was sold not only in Japan but also in some Asian countries such as Thailand, Singapore, Malaysia and HongKong.
The main competitors of the Toyota Wish are Mazda 5, Mazda Premacy, and Honda Stream.
Now, let's take a closer look at the 2 generations of Toyota Wish to know why it is an exceptional compact multi-purpose vehicle choice for a wide range of customers.
Toyota Wish: First Generation (AE10, 2003-2009)
1. Overview
The Toyota Wish was first introduced at 2002 Tokyo Motor show and was originally launched with the "Wish Comes True" slogan in 2003. The first generation Wish started in 2003 and ceased in 2009 with some changes to the basic design by Takeshi Yoshida and his team. In Japanese market, the Wish quickly became a big hit and was frequently seen on the Top 5 on the 30 best-selling cars each month.
2. Engine
Codenamed ZNE14G (4WD) and ZNE10G (FWD), it was equipped with a 1.8-litre 1ZZ-FE engine, making 132 PS and 170 N⋅m. This version was only offered with 4-speed automatic.
In March 2013, a 2.0-litre version (codenamed ANE10G for the seven-seater version and ANE11W for the six-seater version) was introduced to the public. This version owned the 1AZ-FSE direct-injection engine, creating 155 PS and 192 N·m. The variants of this version with 2.0 D-4 engine were only offered with a continuously variable transmission gearbox.
After that, the engine of the first gen Wish received small updates: some version got seven-gear transmission.
3. Interior And Exterior Designs
Toyota gave to the Wish its popular design at the time, a mono-form design. This design included a black out C pillar, along with the roof line from the front to the rear being smoothly combined was utilized, giving the car a sporty look. The lights of the car received vertical designs, stressing an atmosphere of openness and wideness.
Get into the car, a design that linked the meter cluster from left to right smoothly was used, and a gated in instrument panel shift led to a more classified design. Additionally, carbon or metal panel were equipped based on the grade, further enhancing the luxuriousness of the car.
For the seat arrangements, thanks to the flat floor, the second row seat and the third row seat could be separated and folded down, giving many different seat arrangement choices and more luggage space. In addition, spacious and wide head room and leg room were secured. The opening of the rear doors was made bigger, allowing easy access to the third row.
Toyota Wish: Second Generation (2019 - 2017)
1. Overview
The second generation Toyota Wish made it debut to the market in 2009 and ended in 2017. This generation received some upgrades that made the car more modern esthetic and more powerful.
2. Engine
The second gen was powered by Toyota's Dual VVT-i 2ZR-FAE and 3ZR-FAE engines. The 2ZR-FAE engine was capable of 148 bhp and 175 N-m. The 3ZR-FAE was able to produce 155 bhp at 6,200 rpm and peak torque was 195 N-m at 4400 rpm. Normally, both 2 types of engine were fitted with a 7-speed Super CVT-in transmission, enhancing fuel efficiency by up to 10%, but a 4-speed automatic was still offered in some markets.
3. Interior And Exterior Designs
The second gen Toyota Wish received many design upgrades, including: electronic stability control, traction control, emergency brake assist, electronic brakeforce distribution and anti-lock brakes, all of these things help the Toyota Wish became one of the safest MPVs in Japan.
In April 2012, the Wish received a new facelifted model. The changes include new headlights and rear lamps featured LED insets, new dashboard meter cluster, rear tailgate garnish and a revised front grille.
Toyota Wish: Performance and Fuel Consumption
Toyota Wish performs as a comfortable, efficient and reliable MPV on the road. It can carry from 6 to 7 passengers - depending on which option you pick. It runs quite smoothly, hence it has been voted as one of the most popular vehicles in Asia.
Estimated fuel consumption is about from 12,8km/L to 14,4km/L.
Price of Toyota Wish
As Toyota stopped producing Toyota Wish from 2017 so if you want to buy a Toyota Wish for sale, the only option is to buy a used one. On used car market, the Toyota Wish price is now varying from $1,500 to $11,000 based on model year, mileage as well as other conditions of the car.
To get a used Toyota Wish in good condition at the best price, you should purchase from reliable dealers as they can sell you a good car with much life left. If you make a deal with a bad guy, there is nothing to guarantee the quality of the car you get.
User Reviews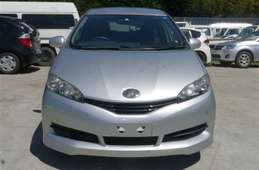 Toyota Wish 2012
29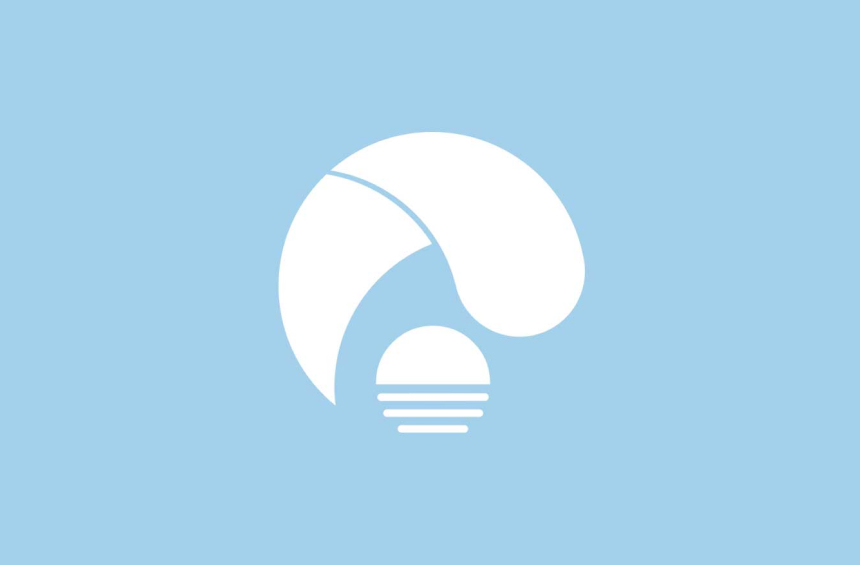 MERCY KINANU MUCHENA
Verified Buyer

Kenya
Satisfied
Good morning Ken, finally my mum's car is home. It's really really nice. Betty did a more than fantastic job. I could only recommend again
After Delivery Pictures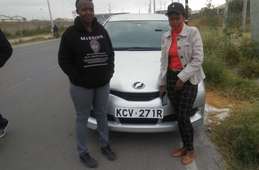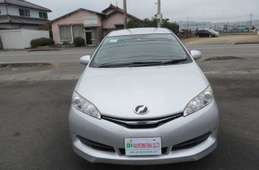 Toyota Wish 2012
29

Reagan Havi L'lembe
Verified Buyer

Kenya
Satisfied
I received the car. Engine runs so smooth and car is very clean.
After Delivery Pictures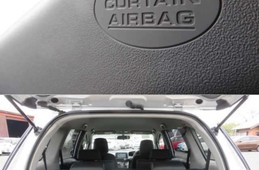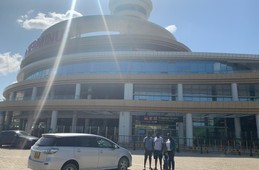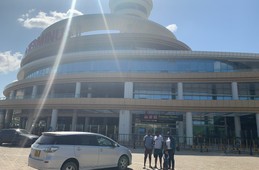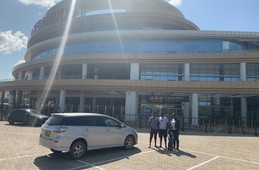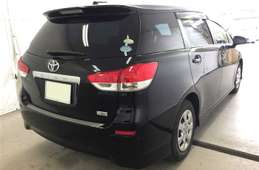 Toyota Wish 2010
25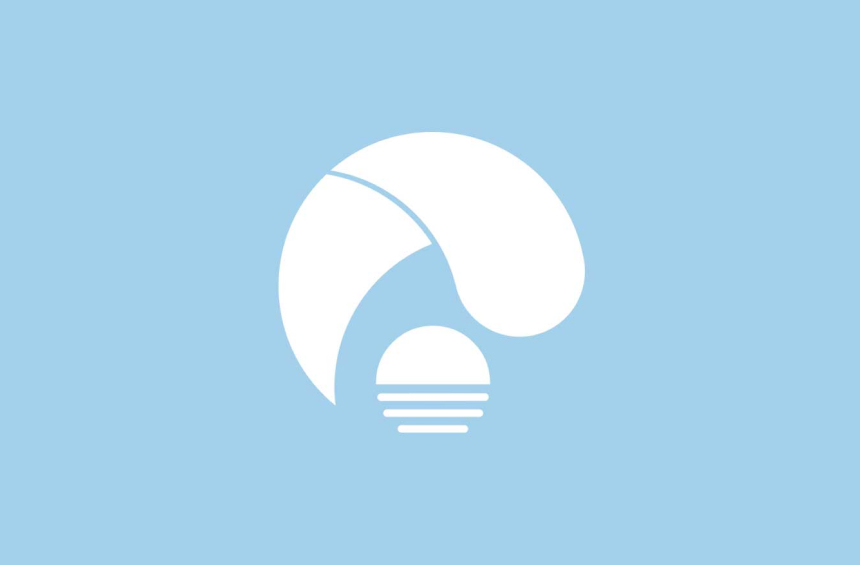 Joyce Nyambura Jane
Verified Buyer

Kenya
Satisfied
Your services are the best. I get very nice cars from you. Thank you. I know we will continue doing business.
Toyota Wish 2010
29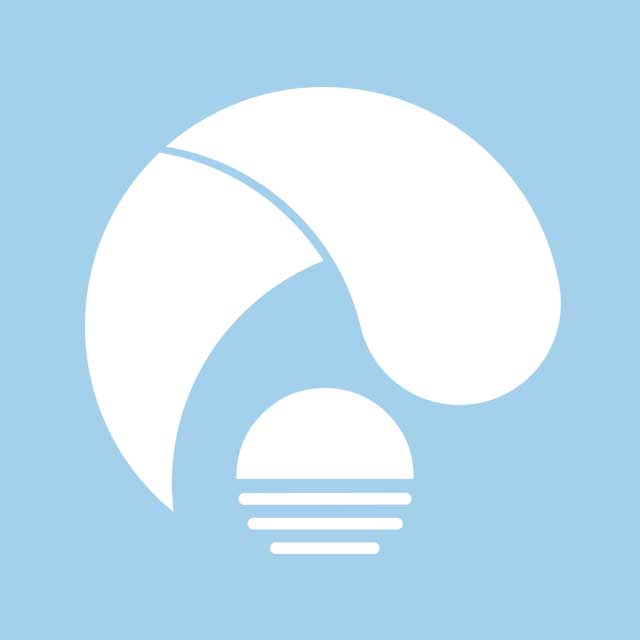 MOSES NGUGU KIRAGU
Verified Buyer

Kenya
Satisfied
Hi,thanks for the follow up.The support I received from CAR FROM JAPAN was GOOD,i was very happy the way your staff handled my case.I had misspelled consignees name.Ken made follow up it I cleared my units.thanks Ken. I used to buy vehicles from another company JAPAN but I have changed my mind due to the way I got support. You have clean and quality vehicles.I am proud to recommend anyone who is willing to buy vehicle to buy from CAR FROM JAPAN.Thanks