Used Toyota C-HR for sale
(

0

Result)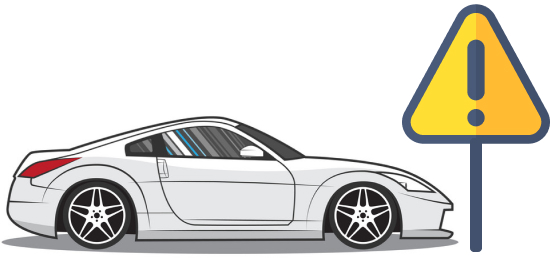 Try something like
Reduce the number of filter
You can check bellow cars
Reset Search
Buying Guide
The Toyota C-HR is a subcompact crossover SUV manufactured by Toyota. In Japan, the C-HR is distributed at all Toyota dealership sales channels (Toyota Store, Toyopet Store, Corolla Store and Netz). For the Japanese market C-HR is powered through either 1.2-litre turbocharged petrol engine, or 1.8-litre Hybrid. The 2WD models come with both engines, while the only motor for the 4WD models is 1.2-litre turbo. Model grades include 1.8 S, 1.8 G, 1.2 S-T and 1.2 G-T. LED Package is exclusive regarding the Hybrid models.
Car From Japan mainly sells latest models of this Toyota C-HR. Related to money, Toyota C-HR used cars for sale by Car From Japan here got greatly reasonable prices ranging from US$20,587 to US$21,247 and, we got incredibly prices down to US$27,514.
Toyota C-HR: The Edgy SUV For Younger Toyota Enthusiasts
1. Overview
The Toyota C-HR is a small hatchback that its maker calls a crossover, despite the lack of all-wheel drive. Initially intended for the now-defunct Scion brand, it's a well-equipped and highly stylized five-door that rides higher than most other cars of its size. The C-HR comes in just two trim levels, XLE and XLE Premium, and its sole color choice is a white-painted roof offered with just three of its seven body colors.
C-HR stands for 'Coupe High Rider' and has the surprisingly adventurous styling for the usually-conservative Toyota to attract younger buyers. It also lies pretty much half-way between the Corolla and RAV4.
2. Exterior Magnificence
The C-HR's look is by far its most distinctive feature, with busy but interesting sheet metal that underscores the "Coupe, High-Riding" explanation of its model name. A rising window line, high stance, and expressive lines, swoops, and accents do actually come together to create an interesting and noticeable design that we grew fond of by the end of our test drive.
The body side is styled to form a look like a coupe, with all the associated packaging drawbacks. The designers tried to hide the rear door handles up near the roofline for a cool effect—but the location is inconvenient, especially for the children of the hip millennial families Toyota hopes will buy this thing. The kids won't be able to see out of it, actually, because like many a coupe, the rear side windows are tiny, up high, and way far forward of the rear seat, creating a cave like environment in back. The interior is also only available in black, which doesn't help. It's not much of a high rider, to be honest, being just 2 inches taller than a Yaris and only available in front-wheel drive.
3. Interior Comforts
The Toyota C-HR interior is intended to lure customers away from the German powerhouses of posh, and while there are still a few hard plastics lurking in places, the other materials feel well crafted and the driver-angled dash has a layered design which works well, with different materials and colours stacked on top of each other. You'll find two cup holders at front seat passengers, and another one in each of the rear doors, but there are no pockets for bottles in the back doors. Two ISOFIX attachment points are offerred, one in each window seat at the back. The inside is a clear step above a standard Toyota offering, and will easily compete for best-in-segment.
The C-HR is slightly bigger than a Corolla at 4360mm in length and 1795mm in width though interior and luggage space is roughly identical. Room for front and rear passengers is impressive, thanks especially to the bridge-style roofline that is low at the sides but high in the middle. And unlike others in its segment, four adult passengers can ride in something resembling comfort, even on long trips, though a quirk of the body styling means backseat riders are encased by the high door panels, with the windows in the rear doors placed too high and too far forward to be of any real use.
Luggage space is a useable 377 litres VDA with the 60/40 split-fold rear seats in place, but that climbs to very manageable 1,112 litres VDA with them folded flat.
4. Safety Features
The National Highway Traffic Safety Administration rewarded the 2018 Toyota C-HR an overall rating of five out of five stars. The SUV proudly earned five stars in the side crash test, and four stars in the frontal crash and rollover tests.
The Insurance Institute for Highway Safety rewarded the C-HR the highest rating of Good in all six physical crash tests. The C-HR scored top marks for the performance of its standard front crash prevention features, but it received the lowest possible score for how well its headlights illuminate the road ahead.
Standard advanced safety features: rearview camera, automatic high beams, adaptive cruise control, lane departure warning, lane keep assist, forward collision warning, pedestrian detection, automatic emergency braking, along with available advanced safety features:blind spot monitoring, rear cross traffic alert.
5. Driving Experience
The C-HR delivers close, progressive ride control, crisp handling responses, good lateral adhesion and well-balanced grip levels. It runs fluently and quietly, keeping constant close tabs on excessive vertical body movement. And it steers with such a sophisticated meeting of weight and directness that it gives you an instinctive command over the car's position on the road and its direction along it.
The relatively low centre of gravity and sophisticated rear suspension pay dynamic dividends here, because they allow the C-HR to come by its sense of handling response and precision easily – without the need to fall back on unyielding springing, oversized wheels, beefed-up anti-roll bars or extra-firm bushing.
And so what's pleasing about the way the car performs around town, arcing around a motorway slip road and on a country lane is that it controls its mass very cleverly, stays balanced at all times and manages not to let any movement adversely affect the authority of its steered axle or the consistency of its grip level.
A Lucrative Investment
The C-HR fires a good shot of caffeinated style into Toyota's otherwise sleepy lineup and thus offers an impressive list of standard safety features, but major driving and multimedia shortcomings stand out:
The Good
Edgy styling
Interior materials, design
Remarkably roomy cabin
Standard safety features
The Bad
Rear visibility
Rear doors' small windows
Apple CarPlay, Android Auto connectivity not offered
Satellite radio, navigation not offered
Cargo room
We, the Car From Japan company, is always ready to deliver the best of the best used Toyota C-HR to you, with reasonable prices and reasonable quality.