Used Toyota Auris for sale
(143 Results)
Photo
Model

Year

Km

Engine

Grade

Car Price

Total Price

2012




Oct

37,300


km

1,800


cc

2014




Jun

85,400


km

1,500


cc

2007




Jan

72,200


km

1,800


cc

2009




May

90,700


km

1,500


cc

2015




Sep

34,100


km

1,800


cc

2017




May

59,000


km

1,800


cc

2013




15,000


km

1,500


cc

2017




Oct

13,000


km

1,500


cc

2015




Jun

166,100


km

1,800


cc
Photo
Model

Year

Km

Engine

Grade

Car Price

Total Price

2012




Sep

78,100


km

1,500


cc

2013




Mar

86,100


km

1,500


cc

2009




Oct

67,900


km

1,500


cc

2012




Aug

29,800


km

1,500


cc

2012




Sep

28,200


km

1,500


cc

2017




Sep

32,200


km

1,800


cc
Buying Guide
The Toyota Auris is a compact hatchback derived from the Toyota Corolla, produced and sold by Toyota. The name "Auris" is based on the Latin word meaning "gold", "aurum". The second generation of the Auris was introduced on 20 August 2012. It features a wider, lower stance with a more luxurious interior and resembles the Corolla (E170) regarding its exterior and interior. A hatchback has a hatch-type rear door that opens upwards and often a shared volume for the passenger and cargo areas. When the body style of a car is described as a hatchback, it is referring typically to a utilitarian small car; however hatchback-typed doors are also used on several sports cars, SUVs and large luxury cars. The modern form of the hatchback body style was developed through the 1960s and rose in popularity during the 1970s.
Car From Japan mainly sell second-generation model of this Toyota Auris. Related to money, used Toyota Auris for sale by Car From Japan here got greatly reasonable Toyota Auris prices ranging from US$12,661 to US$20,222 and, we got incredibly prices down to US$9,007.
Toyota Auris: Family Hatchback For Stress-Free Driving
1. Overview
The Toyota Auris was aware of its limitations in the family hatchback class. Toyota no more pretended that the Auris could wow you with its handling, or cosset you in a luxurious interior. Instead, it concentrates on features it knows it can compete - with a solid, spacious, cabin, and a good reputation for reliability.
The 2015 facelift improved the car slightly, and added Toyota's excellent 1.2-litre turbocharged petrol engine to the line-up. But it didn't make the Auris any more stylish, so it's got no chance of competing against the likes of the Ford Focus, Volkswagen Golf or SEAT Leon to gain younger buyers.
2. Exterior Magnificence
Overall, the design of the Toyota Auris sharper looks and proportions with weight distribution reconfigured to provide a more engaging drive. While both platform and wheelbase are carried over from the Auris Mk1 – it has the same 2.6m wheelbase as the previous car and is a touch under 4.3m long – that's about all of the similarities. The 2015 facelift added extra chrome strips and new LED headlamps, which modernise the car a little bit, but several key rivals are still more dynamic-looking.
While its looks won't set it apart in the car park, the Auris is pretty angular and the nose features some sharp looking headlights as well as a small grille, which is dominated by a centrally mounted Toyota badge, with sharp lines running from the headlights to the tail, and a fairly expressive front grille, thus at least modern and inoffensive to the eye. It's unfussy and functional, but this isn't necessarily a bad thing, because the styling of the latest Golf could also be described as understated.
3. Interior Comforts
Compared to rivals such as the Volkswagen Golf and Seat Leon, the Toyota Auris is not quite as practical with less rear space and versatility. However, if you require that extra space you can opt for the Touring Sports estate. Visibility is excellent, too, thanks to large windows, making parking manoeuvres pretty simple. Rear space is ample, although if you frequently carry three passengers in the rear, the flat floor does make it handier due to the lack of transmission tunnel .
Unlike other hybrid or electric versions of conventionally-fuelled vehicles, the Auris Hybrid retains the same sized boot between the petrol and diesel versions. There's 337 litres of boot capacity in the hatch whereas 507 litres in the estate version. Folding the seats down increases the capacity to 1,176 litres and 1,635 litres in the hatch and estate respectively. However, if you were thinking of towing with the Auris Hybrid, you'll be disappointed to know that Toyota do not design the Hybrid as an unsuitable tow car.
4. Operational Excellence & Safety Features
The two older Auris power engines, the 99bhp 1.33-litre VVT-i petrol unit and the 90bhp 1.4-litre D-4D diesel, must be satisfied with a rudimentary torsion bar rear suspension set-up. Those old engines have been replaced by the more sophisticated double-wishbone arrangement you get with the engines offered further up the range. Such those include a freshly-developed 112bhp 1.6-litre D-4D diesel capable of 67.3mpg and 108g/km of CO2. As with another powerplant added to the MK2 model line-up, a 116bhp 1.2-litre petrol turbo unit can offer perky performance, which makes 62mph from rest in 10.1s en route to 124mph. At the top of the series, there's the option of a 1.8-litre petrol/electric hybrid version that produces 78.5mpg and 81g/km in a model that can travel up to a mile on pure electric power alone.
The Totoya Auris has been proven to be a utmost safe car, achieving a five-star Euro NCAP rating. All models also come with the Toyota Safety Sense package that includes autonomous emergency braking, traffic-sign recognition, auto-dipping headlights and lane-departure warning. Toyota has a good record when it comes to reliability; and the Auris are reported to perform well in customer satisfaction surveys. Toyota also offers the reassurance of a five-year, 100,000-mile warranty, compared to companies such as Ford and Volkswagen offer only three years or 60,000 miles of cover.
5. Driving Experience
You don't buy an Toyota Auris if you're seeking a really dynamic driving experience from a family hatchback of this kind but in second generation form, this car proved to be a big improvement on its unexceptional predecessor. In fact, the steering is somewhat lack taste, because it's too vague and light at speed. Maybe when there's plenty of grip, the Auris doesn't lean over dramatically when you change direction. This not only makes it competent in corners, but also makes the driving feel more comfortable for passengers.
Courtesy of a package of changes primarily aimed at enhancing comfort and day-to-day ease of use. In this form, the car was quieter and offered sharper steering. The car rides a little better too than its earlier predecessors too, though the extent to which you'll feel that depends on the engine variant you choose.
A Prolific Investment
The Toyota Auris will be the likely most exciting choice, but it deserves attention from buyers. It's a practical, efficient and competent family hatchback that scores decently in almost every aspect. An second hand Toyota Auris is high value and should provide its drivers with years of satisfying, low-cost ownership.
User Reviews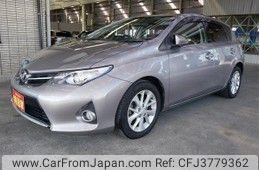 Toyota Auris 2014
25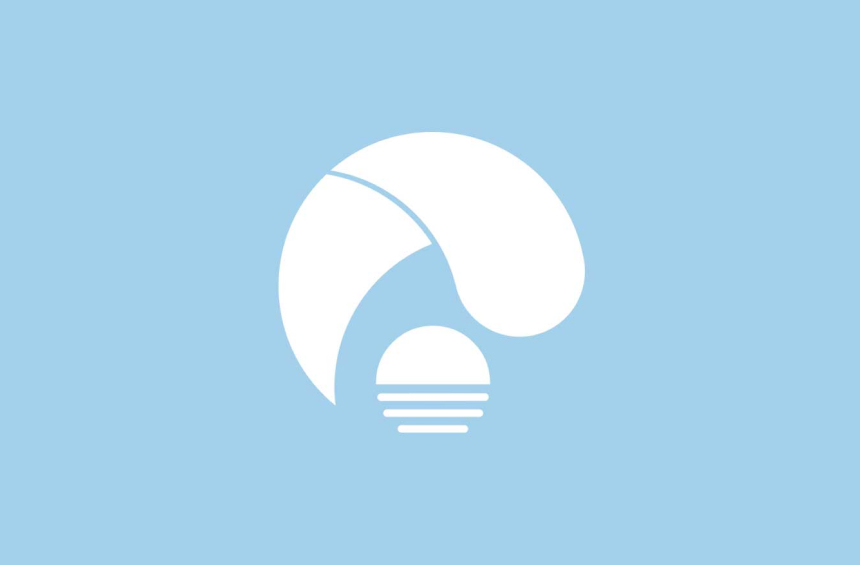 FAITH GITAHI
Verified Buyer

Kenya
Satisfied
I appreciate your feedback and the process of getting the car, you kept me updated. The car is in good condition and am happy to have you as the sales person You have been very courteous and of great help
After Delivery Pictures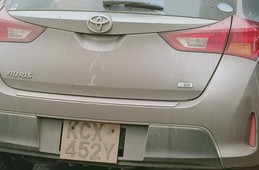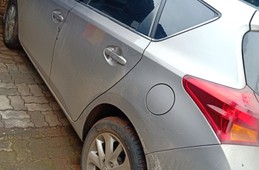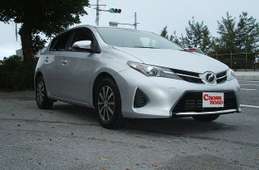 Toyota Auris 2013
23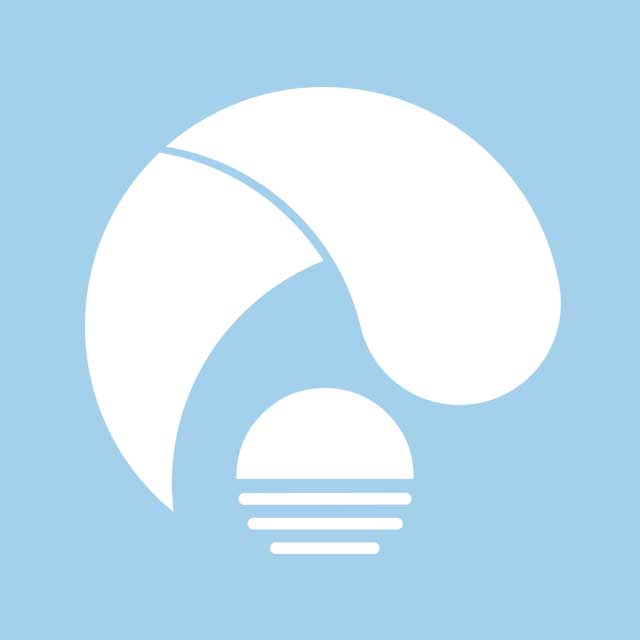 Margaret Wambari Gichuri
Verified Buyer

Kenya
Satisfied
Good morning, i hope you are alright. First let me apologise for the late replies to you last email, i was busy enjoying the car forgetting the phone needed attention too. Anyways, i received my car and to be honest with you i was and still am very excited to have it here. I received it in good condition and am really greatful for that. My only concern is i received one set of keys and i i was expecting to receive a pair but i am working towards getting another set. Otherwise every other thing is satisfactory to me. Thank you so much for your great services i hope i get to work with you again. Regards,
After Delivery Pictures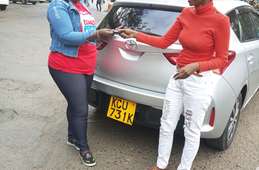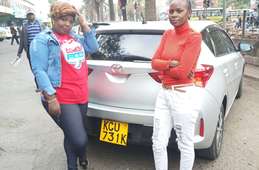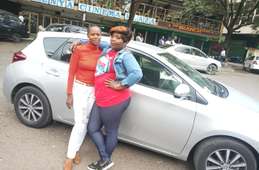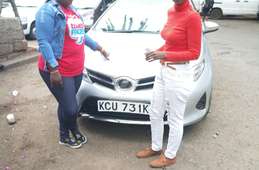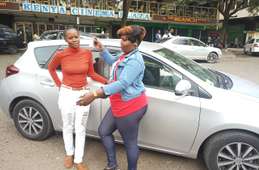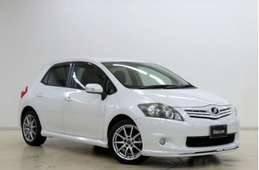 Toyota Auris 2009
20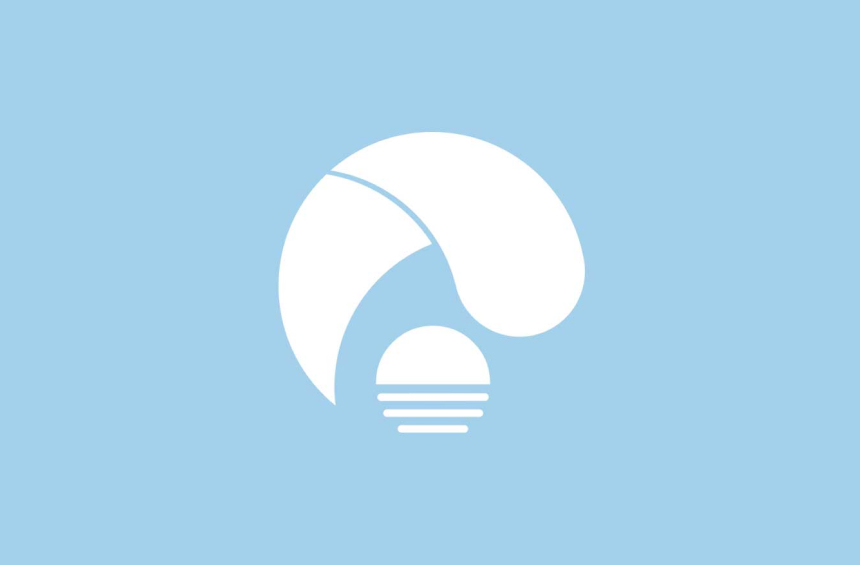 Salim Esmail Patel
Verified Buyer

Zimbabwe
Satisfied
Car Received!