Ford Buying Advice: What Year F150 To Avoid?
Last updated
Jan 21, 2023
0 comments
Dubbed the most popular pickup truck on the market, the Ford F-150 has gone through 14 generations. While we focus on aspects of used F-150s mainly from the thirteenth generation and earlier, we have to understand how sophisticated pickup trucks have become. From purpose-built pragmatism to an icon of American ingenuity, the Ford F-150 is truly among the best pickup trucks out there, thanks to its duality and impressive level of peace of mind.
However, it's not all sunshine and rainbows. Not every F-150 is worth owning. Some model years are notorious for reliability issues and shoddy build quality. In the article below, we will see what year F150 to avoid and stay away from.
The F150 Introduction
Ford introduced its F Series pickups in 1948 and has now grown into a collection of compact trucks, Super Duty, and Class 6-8. While the F-250 and F-350 do the heavy lifting, trucks like the F-450, F-650, and F-750 do all the commercial work. That being said, our concern lies primarily with the consumer-centric F-150.
Ford introduced the F Series pickup truck in 1948 and the fleet now includes a collection of light, medium, and heavy-duty trucks. It is necessary to touch on what the F-150 has contributed to the pickup truck world. The popularity of the F-150 is so unparalleled that Ford sells about 103 F-150s per hour, which is about two per minute!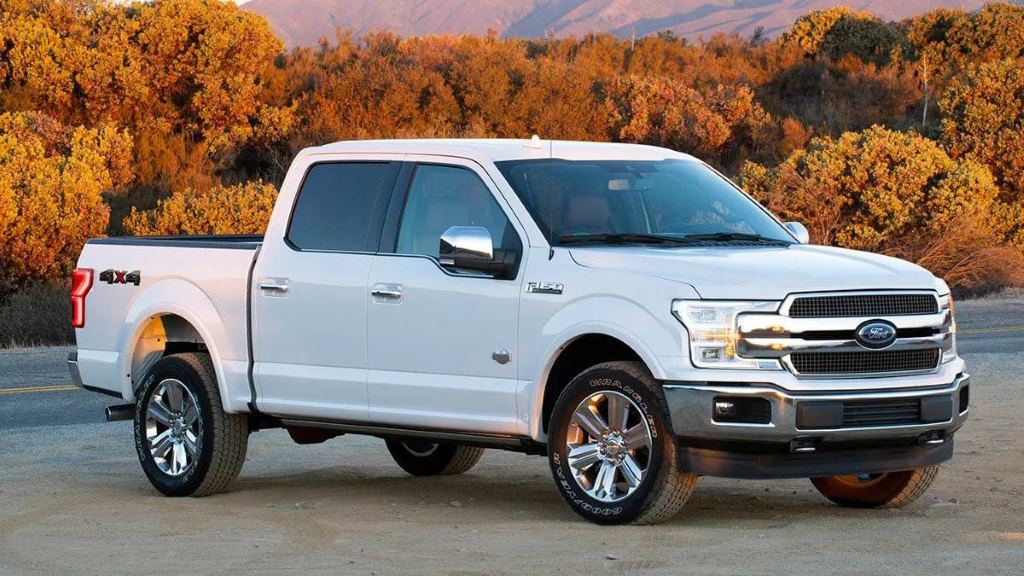 In general, consumers who want to buy F-150 do not need to spend too much money, especially for completely new models. This is largely because while Ford claims the 2021 F-150s have 92% new parts, the difference between the user model and the all-new model is barely noticeable.
What Year F150 To Avoid
No car in the history of the auto industry is perfect. And the Ford F-150 is no exception. Some of the worst production years for the Ford F-150 (and models you should avoid buying) were 2004, 2005, and 2010. Here're why:
2004 Ford F-150 recall raises concerns
NHTSA reports that the 2004 F-150 has had 16 recalls to date. Although some claims it's the worst F-150 in history, it's hard to ignore the number of problems it encountered. One of the reasons it's the worst in the F-150 line-up is mainly due to its available engines, the 5.4-liter, and the 6.8-liter.
Problems including spark plugs that can break during disassembly, spark plugs popping out suddenly, or even screwing too tight are common. Faulty window adjusters are also common with 2004 models, one of which involves the plastic clips holding each side window in place, causing them to suddenly crash into the respective door.
2005 Ford F-150 damaged due to spark plug problem and defective window regulator
While the 2004 model year was a technical nightmare, things didn't improve much with the 2005 Ford F-150, which had 14 recalls total.
The faulty windows modifier remained, leading the mechanics to think the 2005 build was a rush exercise. In addition, lingering spark plug problems lead to self-maintenance that causes debris to become trapped inside the cylinder. Finally, the 5.4-liter V8 struggled with constant knocking due to poor cam timing or cylinder heads.
2010 Ford F-150 faces oil leak and infotainment malfunction
Perhaps the worst modern F-150 is the 2010 model year. Consumers have reported problems with the MyFord infotainment system in which the screen suddenly becomes damaged and unresponsive.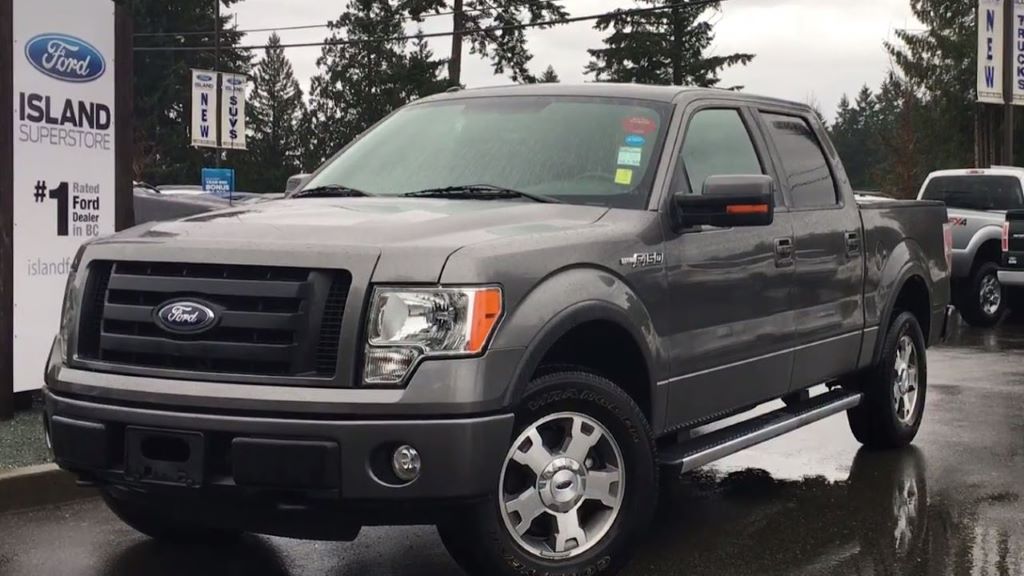 In some cases, the system fails to recognize the smartphone and the rearview camera stops working when reversing. Leaks are also a common problem, as the gaskets in the oil pan and the engine head will drip oil, which not only causes a mess but can quickly increase costly repair bills.
This year's model also struggles with a spark plug issue that can damage the ignition coil, often causing the engine to miss-ignite or fail to start. Reports also indicate that the automatic transmission suddenly shifts into second gear while shifting, which could potentially lead to severe engine failure.
2013 Ford F150
One of the biggest problems with the F-150 models from 2013 was transmission problems. Some signs that the transmission may be damaged are skidding, a burning smell, fluid leaks, and a bright check engine light.
2015 Ford F150
The 2015 F-150 problems include transmission problems, engine complications, and brake failure. Each of these problems can be serious. The most common problem with this year's F-150 is difficulty shifting gears. Typically, the cost of fixing this problem is about $200.
2016 Ford F150
The 2016 Ford F-150 suffers from the same problem as its predecessor. Common problems include engine malfunction, brake failure, and doors not latching properly. The doors are especially likely to malfunction in colder weather. Again, these are all serious problems that need to be fixed.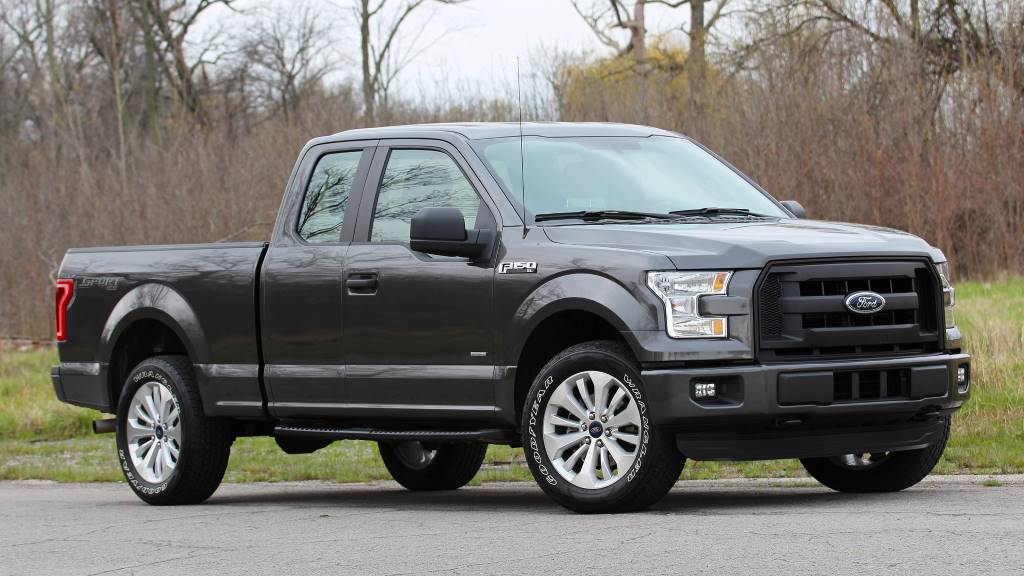 What's The Best Year of The Ford F-150?
From the consumer's point of view, buying the newest and best pickup is often the ideal, largely due to the added safety and reliability compared to the model it replaces. However, considering how things have turned out for the F-150, it's safe to say the 2013 to 2020 models are the best of the bunch.
You can also consider a particularly useful 2014 F-150 because it won't break your budget and it's a bit newer. As part of the 12th generation, you still get the slightly outdated but complete MyFord touchscreen infotainment system combined with Xenon headlights, downhill assist, and good towing.
The 2013 and 2014 F-150s
Both the 2013 and 2014 F-150 are equipped with a wide choice of engines, ranging from a 3.7-liter V6 with 302 horsepower, a 6.2-liter V8 with 411 horsepower, and a 3.5-liter EcoBoost V6. 365 horsepower capacity.
Since the F-150 comes in Single Cab, Super Cab, and Crew Cab models, we recommend choosing the most practical option for your needs.
It is ideal to use the 2014 F-150 instead of the 2013 model because the reliability ratings of the former are much better than those of the latter. In terms of pricing, the 2014 Ford F-150s range from $14,500 to $39,900.
The 2013 and 2014 F-150s offer reliability, customizability, and plenty of power
The 2015 F-150
The 2015 F-150 option is preferable if you don't mind paying a bit more for additional safety and technology features. In addition, 2015 introduced the 13th generation, when the F-150 switched to an all-aluminum structure. The model is equipped with adaptive cruise control, lane departure warning, forward collision warning, 360-degree camera, and blind spot monitoring. When properly equipped, 2015 F-150 can tow up to 12,200 pounds.
J.D. Power rated 2015 F-150 as "Best" in terms of driving experience and resale value. Combine that with Consumer Reports' 4/5-star owner satisfaction rating, and the 2015 Ford F-150 seems to be the most promising model.
However, if you want features like Ford's Sync 3 infotainment and Trailer fallback support, the 2016 F-150 should be on your radar. In terms of cost, the 2015 Ford F-150s range from $18,600 to $39,000 while the 2016 models cost a bit more between $21,000 and $50,600.
2017 F-150s and the newer models
If you can't live without the comfort of Android Auto or Apple CarPlay, you'll have to resort to the 2017 and newer F-150s. Additionally, in 2017, Ford updated the F-150 Raptor, an off-road pickup that leads the lineup in terms of cost.
If you're looking for the most practical new pick-up truck that still packs the latest features and doesn't compromise on performance, then the 2019 F-150s will suit you.
However, keep in mind that they are on the more expensive side of the spectrum. Starting at around $24,000 and peaking at $64,000, the 2019 F-150 had the most towing capacity of any model at that time. Rated at 13,200 pounds of towing capacity (when properly equipped), this F-150 is a capable machine.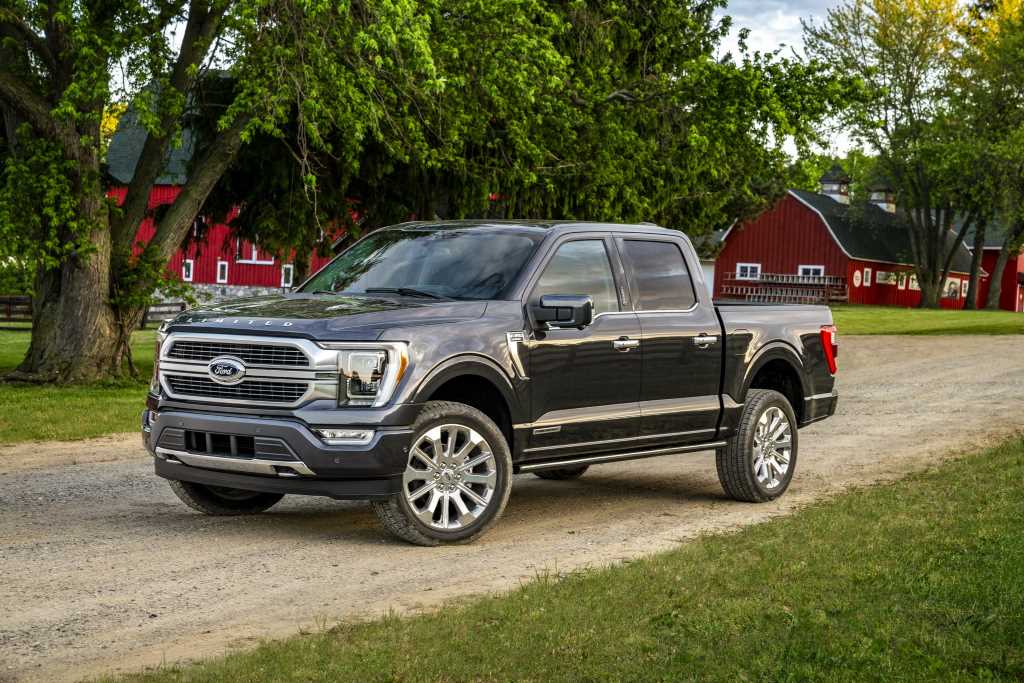 Why Do People Like The Ford F-150 So Much?
Safety first
First of all, safety first. Ford has one of the best truck accident ratings of all products. The F-150 is built to be versatile. Overall, Ford built the F-150 truck to do the job you need it to, and rightfully so.
Engine
Ford F-150s use powerful V8 engines. Most people who want a truck are looking for something durable and powerful, so this engine is appealing to many consumers.
Popularity
Because the Ford F-150 is so powerful and durable, it is a popular truck that many companies invest in. It's reliable, practical, and will last a long time, as long as you buy a good year.
One final attraction of the Ford F-150 is that it is made in the USA. Many Americans prefer to buy cars made in the United States. This is usually for good reason. American-made vehicles tend to be very reliable and durable.
An Honor mention of reliable Ford model: F250
The public admires Ford trucks for their ability and smooth handling. Some people think pickup trucks have to be big and bulky, but people who use pickups for practical everyday purposes prefer the feel of a Ford pickup. And one of Ford's reliable models with popularity second only to the F150 is the F250.
Reliability
The F-250 2021 is rated as Ford's most reliable pickup model with a reliability rating of 48% (A car's reliability rating is determined by examining the vehicle's problem points, such as problems in the rear end, mirrors, rear doors, etc., and consumer reports).
What are the best years for the Ford F-250?
The best Ford F-250 model year to buy is 2012. Other reliable Ford F-250 years are from 2013 to 2016 and anything from 2018 to the present. However, consumers should avoid buying any Ford F-250s manufactured between 2008 and 2011.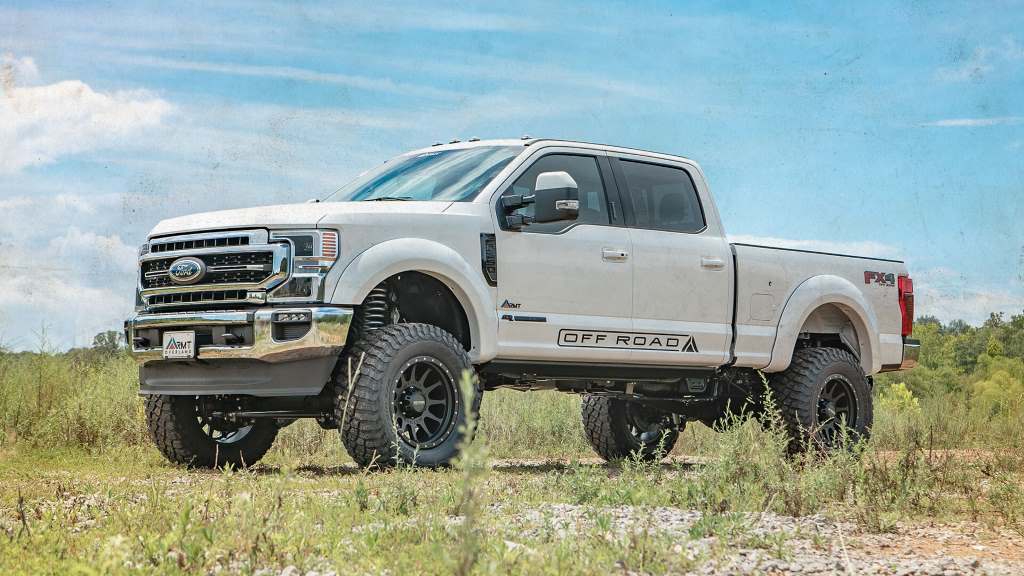 What are the trouble spots for the bad F-250 model years?
The main problem with heavy-duty trucks like Ford's F-250 and F-350 is engine failure. Consumers report engine failure more often than any other problem for even Ford heavy-duty trucks.
FAQs About What Year F150 To Avoid and Reliable Ford F150 Models
1. Current Ford F-150 model status
While the 2021 Ford F-250 received the most reliable truck of the year award, the 2021 Ford F-150 is facing a recall for safety reasons. The recall notice states that loose parts can damage the drive shaft. Without a drive shaft, the wheel receives no force. Sudden failure can be dangerous.
2. Is owning a Ford F150 expensive?
For the F-150 alone, the average annual repair cost is about $800. Compared to average annual maintenance costs for cars in general, with an annual repair cost of $800, a Ford F-150 is more expensive than an average car. That said, the 2021 Ford F-150 is affordable for pickup. Compared with Ram 1500 TRX pickup, you can save $40,000
3. How many miles does the Ford F150 go?
A Ford F-150 should have no problem traveling more than 150,000 miles. These are trucks designed to be used for the job, and they are built to last. 150,000 miles is pretty easy for an F-150 but if you want it to last longer, you'll have to service it.
Today there are many F-150s on the road with more than 300,000 miles. These forklifts can last just as long when you proactively maintain them. As long as you change the oil every 3,000 to 5,000 miles and monitor any problems and fix them as they arise, the truck should have no problems in the long run.
The engines that can be found on the F-150 series are all very good. There have been some known issues with the 3.5L EcoBoost cam phaser, but these have been updated and fixed over time.
Wrapping Up
Although some models have been shown to have problems and you may know now what year f150 to avoid, realize that most specific problems have not been reported in particularly high numbers. Except for a few, of course. The F-150 is certainly a reliable vehicle; there's nothing to argue about. The mid-2010s weren't particularly great though. But they are still cheaper to maintain than most high-end luxury vehicles and there are tons of F150 cool mods to try and refresh your driving experiences everyday.
Overall, the Ford F-150 isn't a bad truck at all. It's just that its decades-long reputation has been tarnished by several not-so-good years.