Types Of Pickup Trucks You Should Know
Last updated
Jan 19, 2021
0 comments
Did you know that pickup truck is the best selling genre of vehicle in the United States? Loved for their stability, safety, great driving experience and towing capability, these are fantastic and powerful vehicles with a lot of cargo space. If you want a reliable car for family use but can flexibly be a camping vehicle for a weekend retreat or longer vacations, you can choose among the many types of pickup trucks.
Pickup trucks offer as wide a variety as regular passenger vehicles. There is something for every wallet and every need and preference. Read on to find out the many different types of pickup trucks that you should know.
This list is categorized by size, body style, energy use and price range, so you can narrow down your search when considering a pickup truck.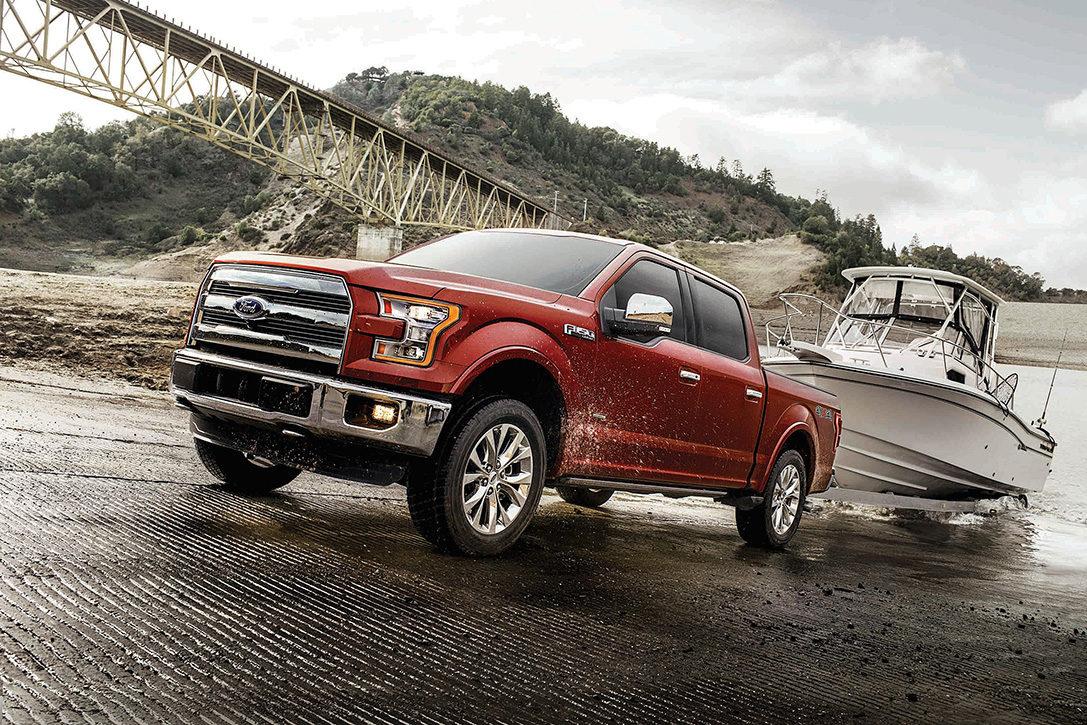 Types Of Pickup Trucks: By Size
1. Full-size pickup trucks 
If you're the kind of person who often carries lots of cargo around or loves camping, the full-sized pickup trucks would be your calling. Full-size pickup truck gives you a lot of space and flexibility, so you can carry all your camping gear, get a popup camper to convert your truck into a motorhome, or tow a travel trailer behind. 
Unfortunately, for all the benefits they offer, full-sized pickup trucks can be prohibitively expensive.
They are highly capable and reliable behemoths. They ride higher off the ground than compacts cars would, thus are ideal for off-roading and offer drivers a fantastic experience on the road. In many cases, a full-size truck can also give you AWD or 4WD capability, further perfecting handling and safety on rough terrains. 
Full-size pickup trucks are further divided into several categories, based on their payload capacity, or the weight the truck can carry around: one-tone trucks, ¾ ton trucks, and half-ton trucks.
Half-ton trucks
These are the most popular trucks for family use. They include the best sellers Ford F-150, Chevrolet Silverado  and Ram 1500. 
Rest assured, half-ton trucks are still full-size behemoths and can do quite a lot. Many modern half-ton trucks are capable of towing large and heavy 5th wheel trailers. Of course, several factors must be considered, including the maximum tow rating and payload capacity of your specific truck.
3/4 ton pickup trucks 
These trucks can haul and tow larger weights than half-ton trucks, thanks to larger, more powerful engines and better suspension systems, among other upgrades. Most people consider these to be heavy duty trucks.
This category includes the Ford F-250, Silverado 2500HD and Ram 2500. 
One-ton pickup trucks
One-ton pickup trucks are definitely heavy duty workhorses. If you have to deal with heavy towing or hauling often, one-ton pickup trucks will be safe bets.
Popular models include the Ford F-350 an F-450, Chevy Silverado 3500HD and Ram 3500.
READ MORE
2. Midsize pickup trucks
Midsize pickup trucks offer a great balance between power and size. While they're not substitutes for full-sized pickup trucks, they are ideal for everyday use. 
These trucks offer comparable towing capabilities and high payload as full-sized pickup trucks, and can even park inside regular garages.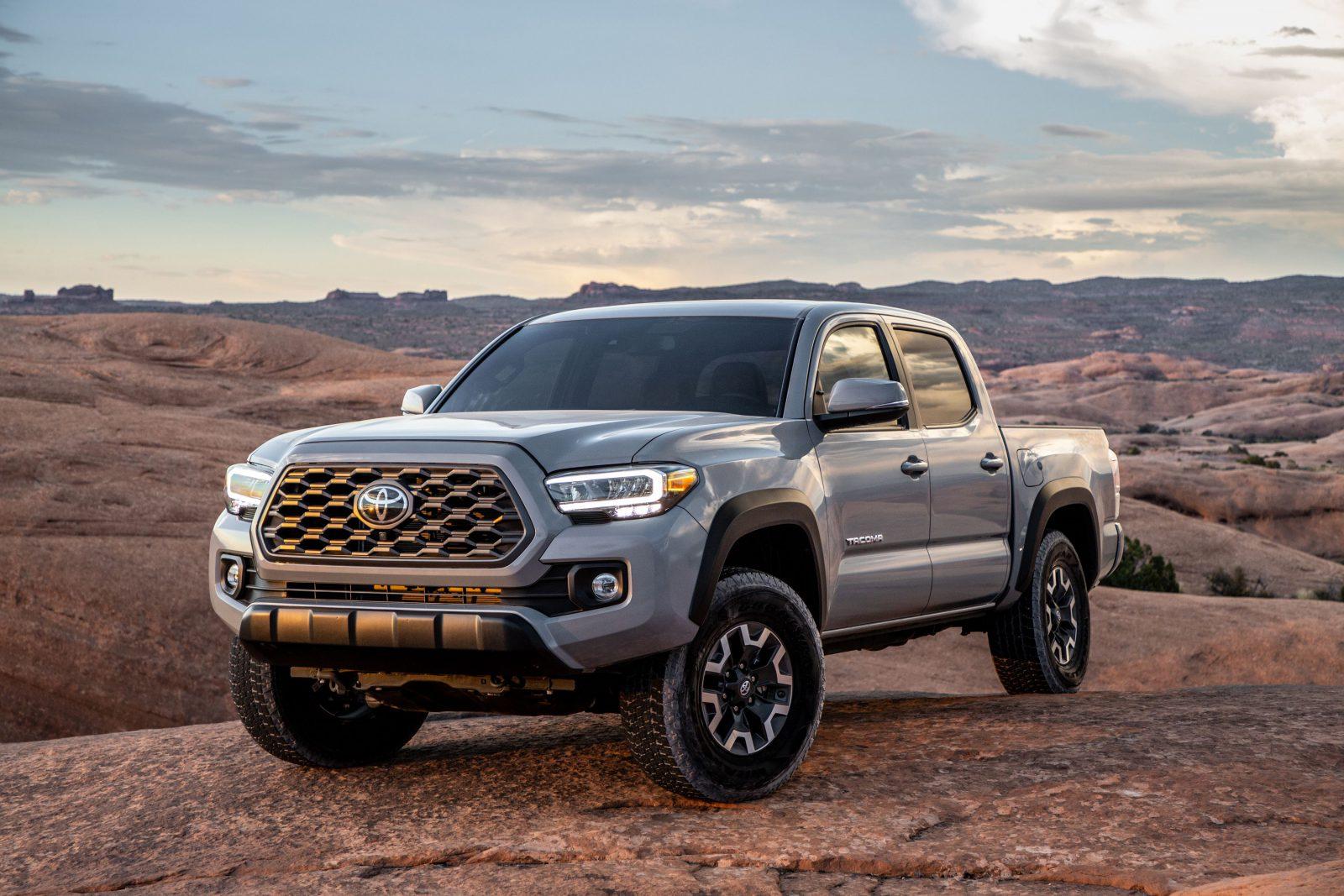 Midsize pickup trucks have been gaining popularity over the last few years, prompting manufacturers to increase their offerings, so you have many superb choices in this category.
The superstars in the high-end segment include the Toyota Tacoma, along with Ford Ranger, Chevrolet Colorado, Honda Ridgeline, and Nissan Frontier. 
Toyota Tacoma
The Toyota Tacoma is an iconic mid-size pickup truck, well loved for its well-rounded features. It takes all the best features of Toyota's older models and refines them to offer a reliable, powerful and enjoyable driving and towing experience.
Honda Ridgeline
The Ridgeline is Honda's biggest vehicle. Its highlighted feature is that it's configured in such a way that it handles more like a regular passenger car than a pickup truck. It offers plenty of capabilities such as an all-wheel-drive, V6 power, dual hinged tailgate, and dual hinged tailgate. 
Nissan Frontier
If you want a small pickup truck with the right balance of affordability and functionality, the Nissan Frontier should be a top contender. It is available in both extended cab and crew cab configurations, and a 6.1 foot or 5-foot bed length. To understand about extended cab, crew cab and other body styles, read on to find out below.
Chevrolet Colorado
Chevrolet Colorado is one of the best small pickups on the market for its impressive handling and maneuverability. It features a broad range of customization options, including three engine choices, in-laid triple-sealed doors, Bose Sound System, even 4G Wi-Fi hotspot.
READ MORE
3. Heavy-duty pickup trucks
Heavy-duty trucks, while being full-sized trucks in terms of size, are a type of truck all to its own. Heavy-duty trucks have admirable towing capacities over 17,000 pounds. Tow away with ease, as they can be coupled with gooseneck or fifth wheels hitches. 
In addition to such superb power, they combine an increasingly wide range of modern day comforts, including climate controlled leather seating, mobile Wi-Fi capability.
Some popular models are the 2019 Ram 3500 and the GMC Sierra 3500 HD And 2500 HD.
Ram's 3500 series places more importance on towing than earlier models. In case you can compromise towing capacity just slightly to enjoy a smoother ride, you can opt for air suspension to even out the bumps. The Ram 3500 has a towing capacity of 18,210 pounds.
The GMC Sierra HD is more aesthetically pleasing than GM's more heavy-duty pickups. It can tow up to 20,000 pounds for the 3500HD model and 14,500 pounds for the 2500 HD model.
4. Compact/mini/coupe pickup trucks
These 'mini' trucks aren't that small at all. In fact, they are widely thought of as near-midsize trucks. They typically can tow 5,000 pounds.
Compact trucks were widely popular in the 80s and 90s, with household names being the Chevy S-10s, Ford rangers, Nissan hardbodies and Toyota models.
While full-size and midsize pickup trucks dominate North America markets, compact pickup trucks are more popular in many other countries.
READ MORE
Types Of Pickup Trucks: By Body Style
Different types of pickup trucks are categorized based on not only their towing capacity, which is the major feature, but also based on the configurations, or body styles.
Regular Cab Pickup Trucks
A regular cab pickup truck has one row of seating. The seats in this truck are accessed through two front doors, and there's no access to the space behind them.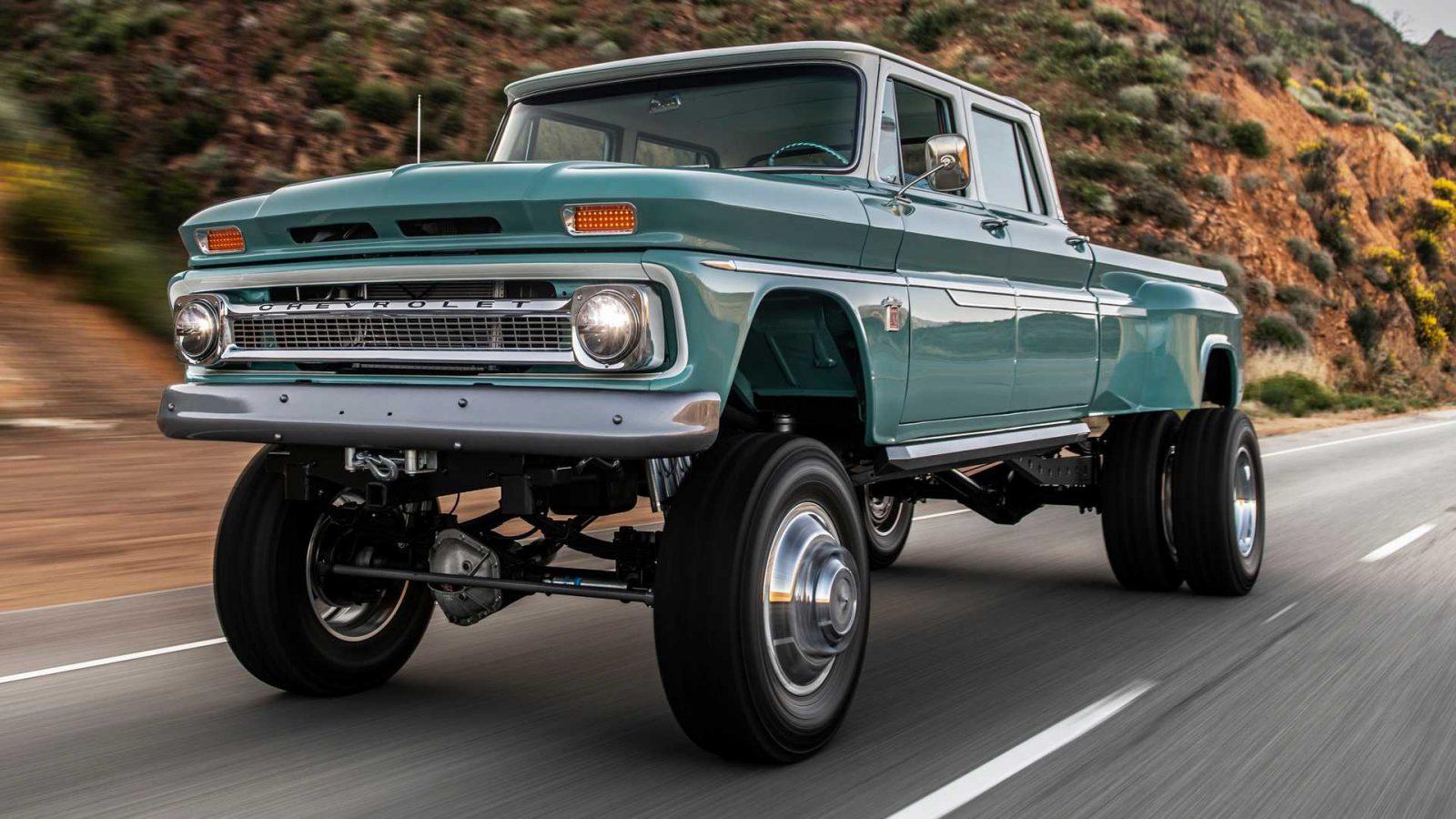 Crew Cab Pickup Trucks
A crew cab pickup truck has four doors that lead to two full rows of seating. 
Extended Cab Trucks
Chevy and GMC call this types of pickup trucks body an Extended Cab.
Trucks with this cab style have the second row of seating, but this second row is smaller than that of a crew cab truck and is not accessed through full-size doors. Such limited legroom is not ideal for longer trips and adults.
Types Of Pickup Trucks: Others
Electric pickup trucks
Although electric and hybrid vehicles have been on the rise, the same situation is not true for electric trucks. The obvious reason is due to the extravagantly expensive battery costs to make the vehicle capable of towing over 7,000 lbs. 
Having that said, you can expect manufacturers to churn out more options in the near future. As for now, you can consider the following electric pickup trucks if driving green is your priority: the Rivian R1T coming at around a hefty price tag of $70,000 and the more affordable Atlis XT at some $45,000.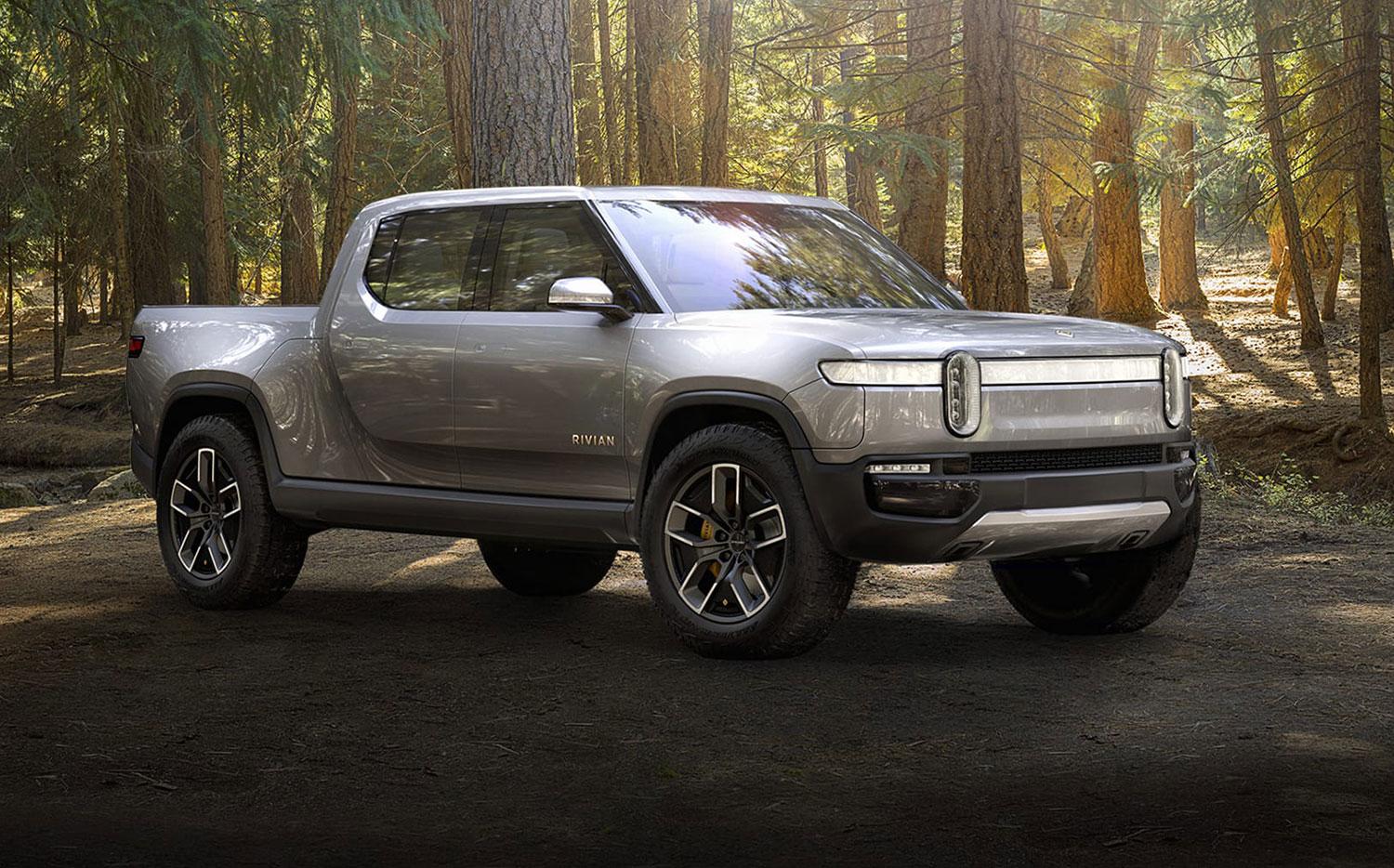 The luxury Rivian R1T is designed for more lifestyle and off-road reasons and is still under development. Being the underdog in the market, the Atlis XT still managed to boast some impressive features. It has a range of between 300 to 500 miles, being unloaded without cargos and trailer weights and can fully charge in just 15 minutes.
Hybrid pickup trucks
Similar to electric trucks, hybrid trucks are still rare among different types of pickup trucks. Meanwhile, the market for heavy-duty electric trucks is beginning to prefer higher fuel efficiency.
A reason why hybrid trucks are not swamping the roads is that the technology for hybrid trucks is still fairly underdeveloped. However, many automakers claim they're working on developing and increasing offerings for hybrid pickup trucks.
Ford, for example, says they are working on hybrid versions of their best selling F-150 pickup truck. The hurdle here is figuring out how to make this work without sacrificing on power. 
For now, you can consider these available options for hybrid pickup trucks:
GMC Sierra 1500 
The GMC Sierra 1500 hybrid is one of the first pickup trucks of its kind. It was introduced in 2005, featuring an eight-cylinder gasoline power plant with an electrical unit. The Sierra 1500 hybrid utilizes a hybrid propulsion engine that utilizes three lead-acid automotive batteries as its electrical power source. It boasts an impressive 20 mpg in the cities and 23 mpg on the highway.
It comes with many features such as four-wheel drive, automatic transmission, and stability control, plus cool interior electronics such as satellite radio navigation system, MP3 player, and Bluetooth input. 
However, the GMC Sierra is not very powerful in terms of towing capacity.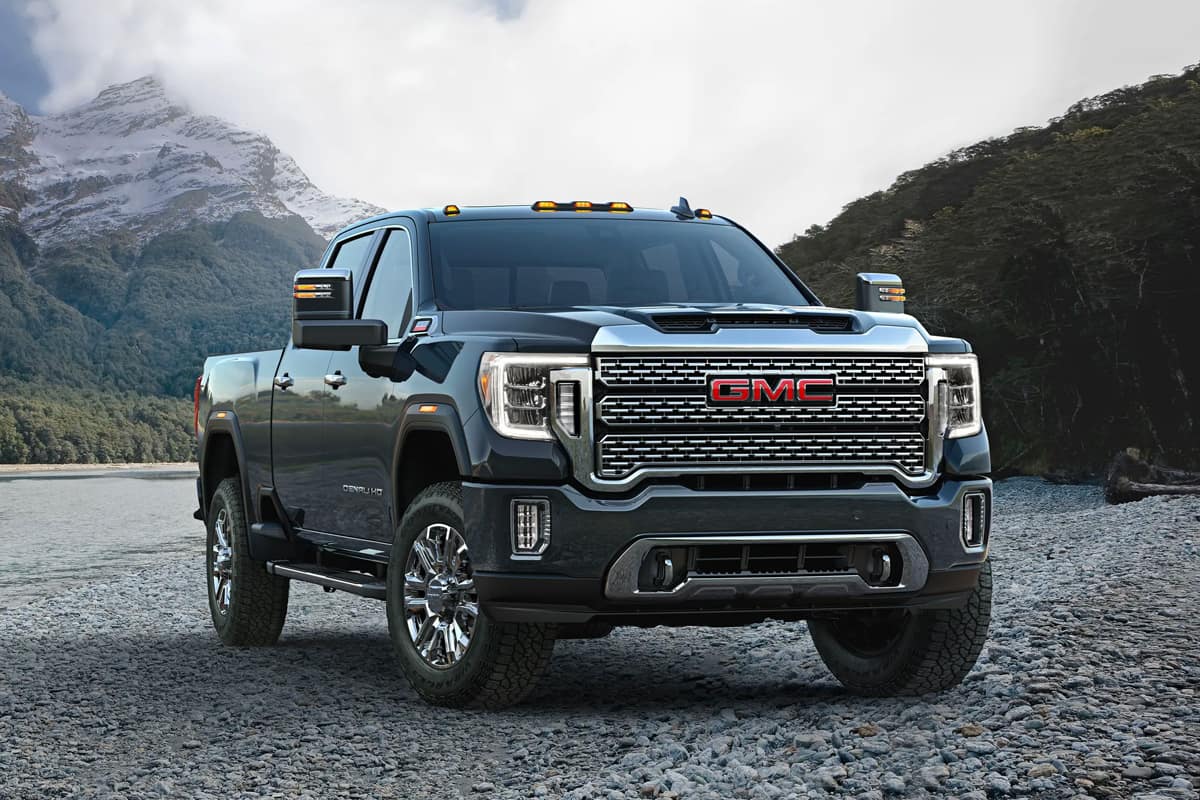 Silverado 1500 Hybrid
The Silverado 1500 Hybrid is the only other hybrid pickup truck available today.
It can reach 20 mph while towing a 5000 trailer and cruise to a range of 500 miles without stopping down. 
Noteworthy features include two hybrid drivetrains, low rolling resistance tires, and an electrically variable transmission system. Like the GMC Sierra, unfortunately, it can only tow 6,100 pounds.
Luxury pickup trucks
Want to tow in style and comfort? You can find all the luxury features from higher end passenger cars in a powerful truck. This includes exceptionally luxury cabins with wood accents, high-grade upholstery, as well as state of the art connectivity.
The luxury truck category offers everything from heavy duty models to compact models with superb interiors. Prices are, of course, sky high, ranging from $40,000 to well over $100,000.
In addition, you can choose from endless options for customization, including additional mechanical features for increased functionality. Only expect the prices to soar by the thousands for each feature.
Below are some popular models for your consideration.
2019 Chevrolet Silverado 1500 High Country
This luxury pickup truck is equipped with a powerful 5.3L EcoTec3 V8 engine that packs in 420 hp and 460 lb-ft torque. The Silverado is available in two and four-wheel drive models. 
Highlighted features include dual rear wheels that can tow up to 23,000 pounds, an enormous bed with 72 cubic feet of space, plus elegantly designed leather interior. 
Ford 2019 F-150 Limited
With a towing capacity of at least 9400 pounds, four-wheel drive and a robust 10-speed automatic downshifts, RV owners will enjoy a quiet and smooth towing experience.
The F-150 not only boasts gorgeous exterior design but also admirable interior, with  leather interior with seats that offer massaging and ventilation functions. 
The crew cab configuration offers a twin-panel moonroof above your head. The Ford F-150 comes with a lot of safety features, including a range of cameras sharing their input into the 8″ screen, adaptive cruise control, automatic high-beams and automatic braking.