The Coolest Ford F-150 Mods To Try Now
Last updated
Aug 28, 2020
0 comments
Ford F-150 is hands down one of the best-selling trucks of all time. If you own a Ford F-150, you know this reliable badass will keep you happy for years to come. The only downside: Your truck will look like everyone else's truck as there is an abundance of this particular model on the road. Fortunately, you can easily deal with this by installing some very cool and functional aftermarket Ford F150 mods to enhance not only the look but also the performance of your beloved vehicle.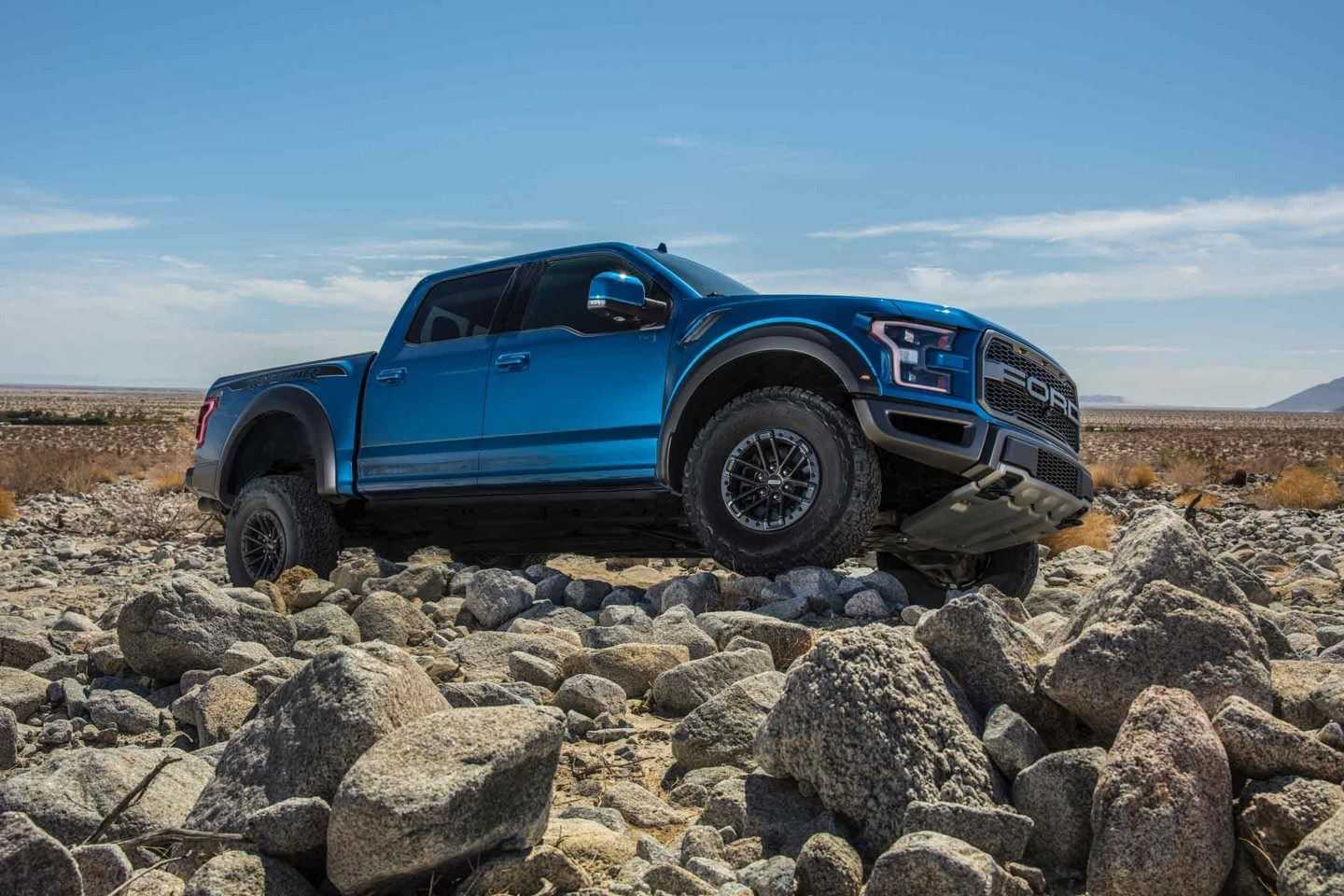 Thanks to its popularity, the Ford F-150 offers just so many parts and directions for aftermarket modifications that you can almost do anything with them. There is ample room for creativity, regardless of the size of your budget. 
In this article, you will find a list of the most up-to-date and coolest Ford F150 mods for a variety of needs: appearance enhancement, utility improvement and performance boost. There is something for every Ford F-150 owner, so, modify away, as the possibilities are endless! 
Coolest Ford F-150 Mods: Extra Utility
First off our list is functional and neat Ford F150 modifications for extra utility, as we all know that no matter how big your vehicle is, there is never enough space. These handy Ford F150 mods will make every ride more comfortable and also very importantly, safer. 
Console
Console is a popular Ford F150 mods since if you've got an older F-150, especially a base-model truck, chances are you might not have a console organizer. They're not grand, but they're essential – they keep the things you need within easy reach and are especially helpful in a bench seat truck. 
One awesome thing about aftermarket consoles for Ford F150 mods is that you can get anything with just a reasonable amount. Opt for something simple, or one that's cooler and feature-rich. Cupholders, a built-in cooler, separate compartments, and other niceties, you name it.
Truck Bed Tonneau Cover 
If you're owning a truck, it means you need that big, wide open space back there for transporting an insane amount of heavy and bulky gear and cargo back there. However, a big problem with an open, exposed truck bed is that your gear is out in the open, exposed to the rain, the scorching sun and all those harsh elements.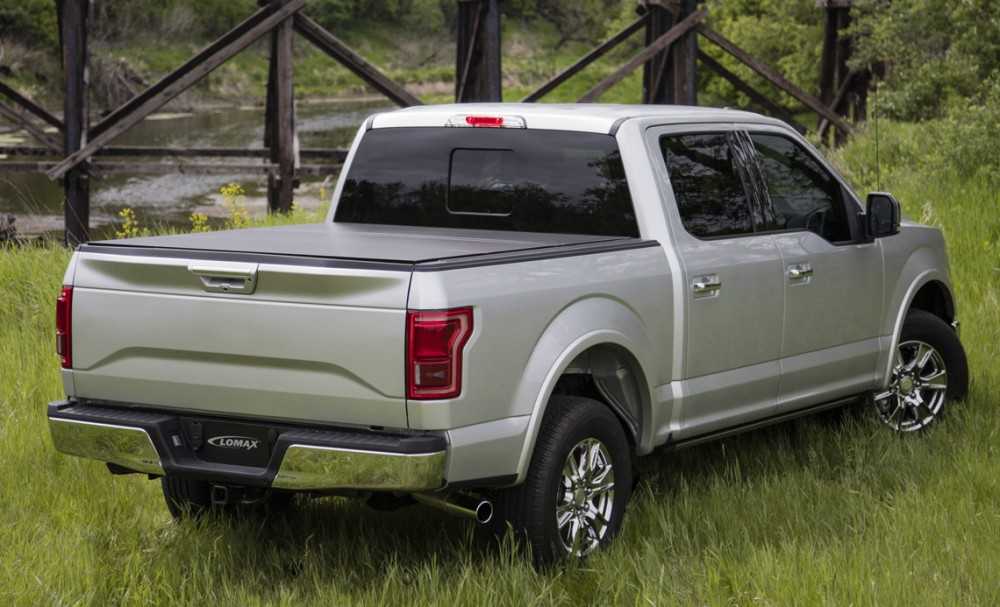 The good news is, the answer to this headache is simple, and you will definitely love it: a solid tonneau cover. Tonneau covers are among the most popular Ford F150 mods thanks to its great utility. 
When you need the truck bed space to haul something big, simply roll, fold, or retract the cover, and then cover everything up when you just need to keep your stuff safe and dry. Plus, as the F-150 is the most popular truck in the world and there is ample demand for tonneau covers, you have a wide variety of options to choose from in terms of style, features, materials and price points. 
Truck Bed Storage System
Now that we've mentioned truck bed tonneau cover, we cannot skip the storage system. Even a regular passenger car's trunk can be overwhelmed with all sorts of gears, tools and items, let alone the huge truck bed with a multitude of things, which can tumble around knocking on each other on rough rides. Plus, imagine having to crawl, reach or jump into your truck bed to search for what you need.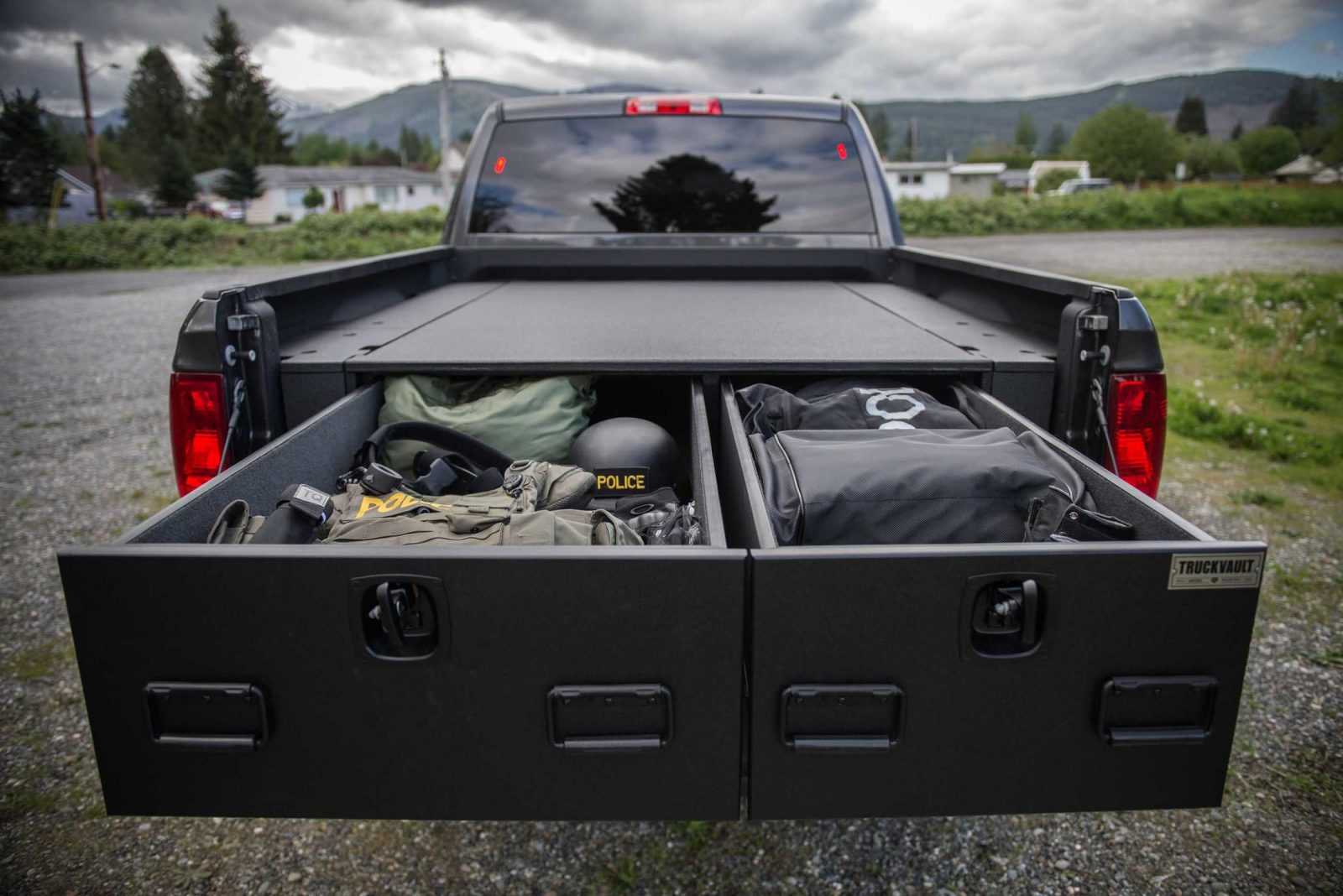 Truck bed storage systems are engineered to maximize the available surface area of your truck bed or cargo van for hauling while gaining segmented storage underneath.Tools and gear stay organized in full-bed length drawers that roll out as smoothly as butter, so you can gain instant access to critical gears and tools. 
The most solid storage systems for the Ford F-150 often boast large payload capacity, and a solid steel frame for an optimal strength-to-weight ratio. Thus, the best Ford F-150 storage systems are typically weather proof, dust resistant, and can withstand extreme temperatures and chemicals. 
READ MORE
Solid Nerf Bars
Overall, trucks have gotten insanely big in the past few decades. Even an average 2WD F-150 these days sits way up over regular traffic. Even if you happen to be taller than average or don't have any hip/knee issues, these tall vehicles can pose significant discomfort on a daily basis and in the long run.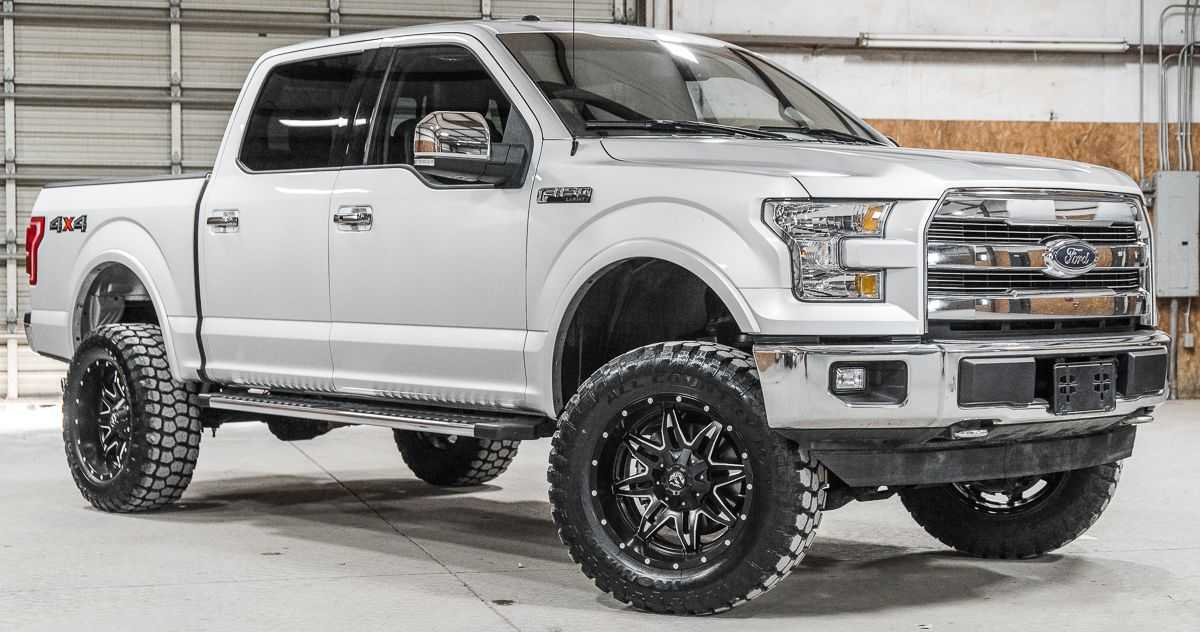 Having to get in and out of a very tall truck all the time is also not safe. But worry not, we've got you covered with a very simple but handy Ford F-150 mods: nerf bars. As sworn by many hardcore truck drivers, you need them in your life. Period.
You have your choice of nerf bars, drop steps, running boards, rock sliders with built in steps, and even power running boards that drop down when the door opens to give you a step up, and then tuck back up out of the way once you close the door again. No matter what your needs are, you again have plenty of choices depending on your budget and priorities. These are easy to install too.
Tailgate Assist
Another simple, easy to install and super useful Ford F-150 mods. Whether you use your F-150 for construction work, cargo transport or just regular driving, you'll get a lot of miles out of this easy mod.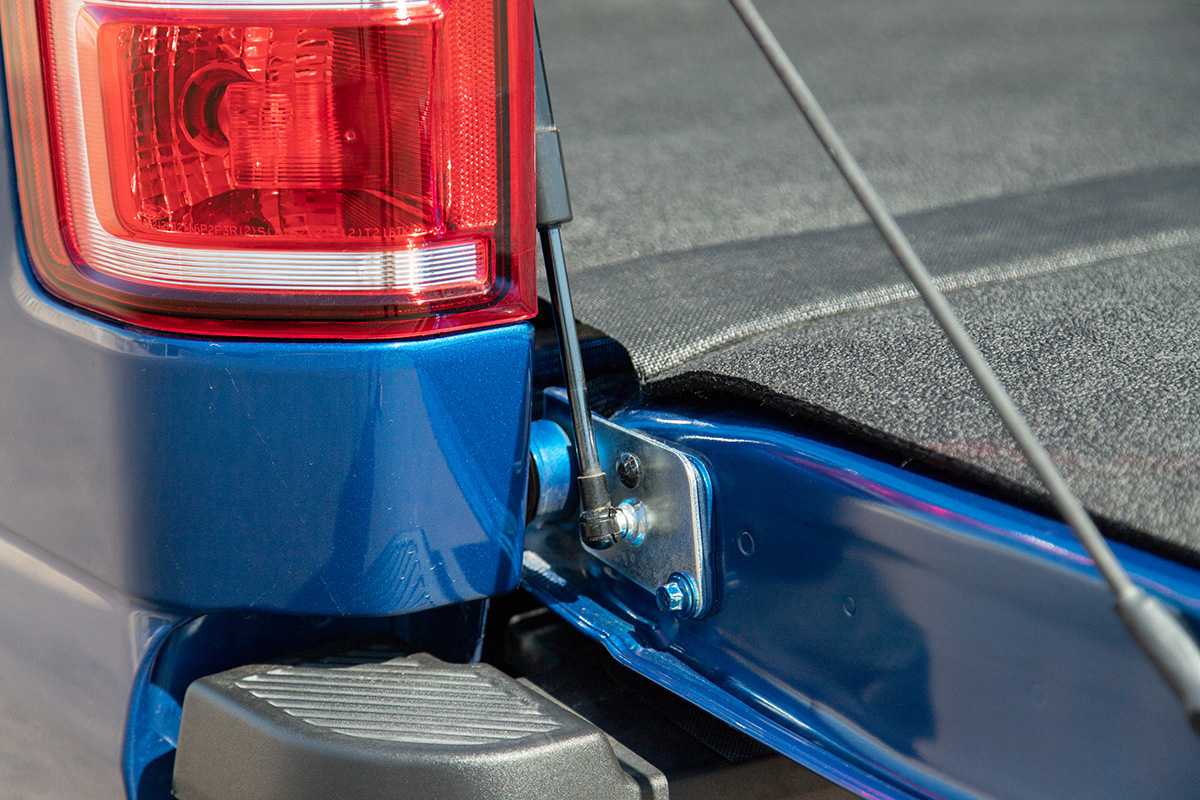 The tailgate assist, also called "EZ down," is a shock absorber that attaches to the tailgate and bed in the same area as the tailgate cable. When opening the tailgate, the shock slows the drop of your expensive hardware. No more accidentally slammed drops, broken cables, or bent tailgates. Regarding installation, typically all mounting hardware is included and no drilling is required for installation.
Gears & Accessories
Whether you're driving your truck for work, or traveling all over the country off-road, this is where you can really make your truck yours and get the most from owning a truck. From the aforementioned storage system to bed liners to truck bed tents to tool boxes, your truck bed is basically a building platform for whatever you could possibly need to do with your truck. These trucks are like legos at this point.
Need a comfortable and reliable place to sleep when camping out in the wilderness? Sleep soundly with a truck bed tent and a specially shaped air mattress to keep you off the cold, uneven ground. 
Backup Camera
Backup cameras are standard on all F-150 trim levels since 2018, however, again, if your truck is older, you might not get to enjoy this accessory. Cheer up, as you can retrofit an older truck with modern tech without breaking the bank, plus with the popularity of the Ford F-150, options are increasingly abundant and cheap.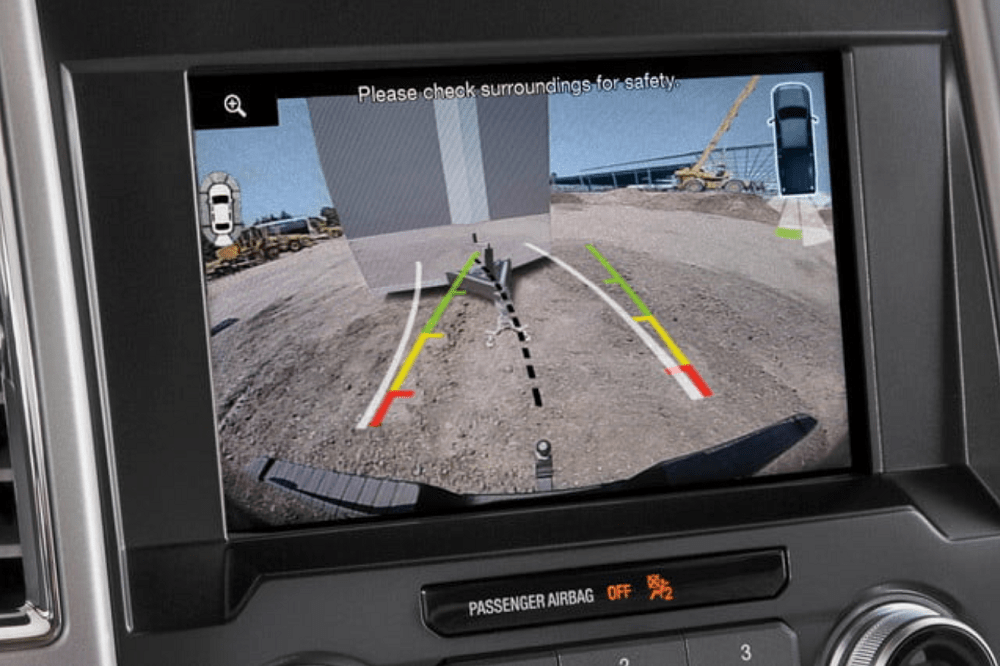 Needless to say, a backup camera is a handy addition for your truck, as driving these bulky vehicles is much trickier than a regular passenger car. 
During the last decade, reverse camera systems have seen dramatic reduction in price but significant improvement in quality, technology and installation. For instance, the fool-proof bluetooth wireless units make it easy for anyone to install, and the wide-angle lens means painless parking and backing. Some systems also allow you to record on demand. Drive safer with just over $100!
READ MORE
Tough Grille Guard or Bull Bar
Although a Ford pickup is a tough beast, you can never go wrong with trying to tough it up a bit more depending on how you drive it. Grille guards and bull bars are pretty common Ford F-150 mods you will often see on the road for minimizing front end damages. 
Whether you need to fend off deer on a mountain road or just deflect rogue shopping carts at the grocery store, you can go as mild or wild as you want in protecting your front end. You can also go even beefier with a tough, steel full bumper replacements that can mount a winch and as many off-road lights as you can dream of.
You can even get yourself a bull bar with a built-in LED light bar, or easily add one as many have light mount tabs, or can be drilled for them. Available from all the biggest brands at different price points for every purpose imaginable, you won't have to worry about front end damage. In addition, these guards and bars also add an extra masculine touch for your solid Ford F-150.
Lift kit
Stock Ford F-150 ground clearance isn't bad, but you can make it better with a leveling kit or lift kit. Both are designed to raise the truck frame to increase ground clearance, also increasing the distance from the fender to the rubber.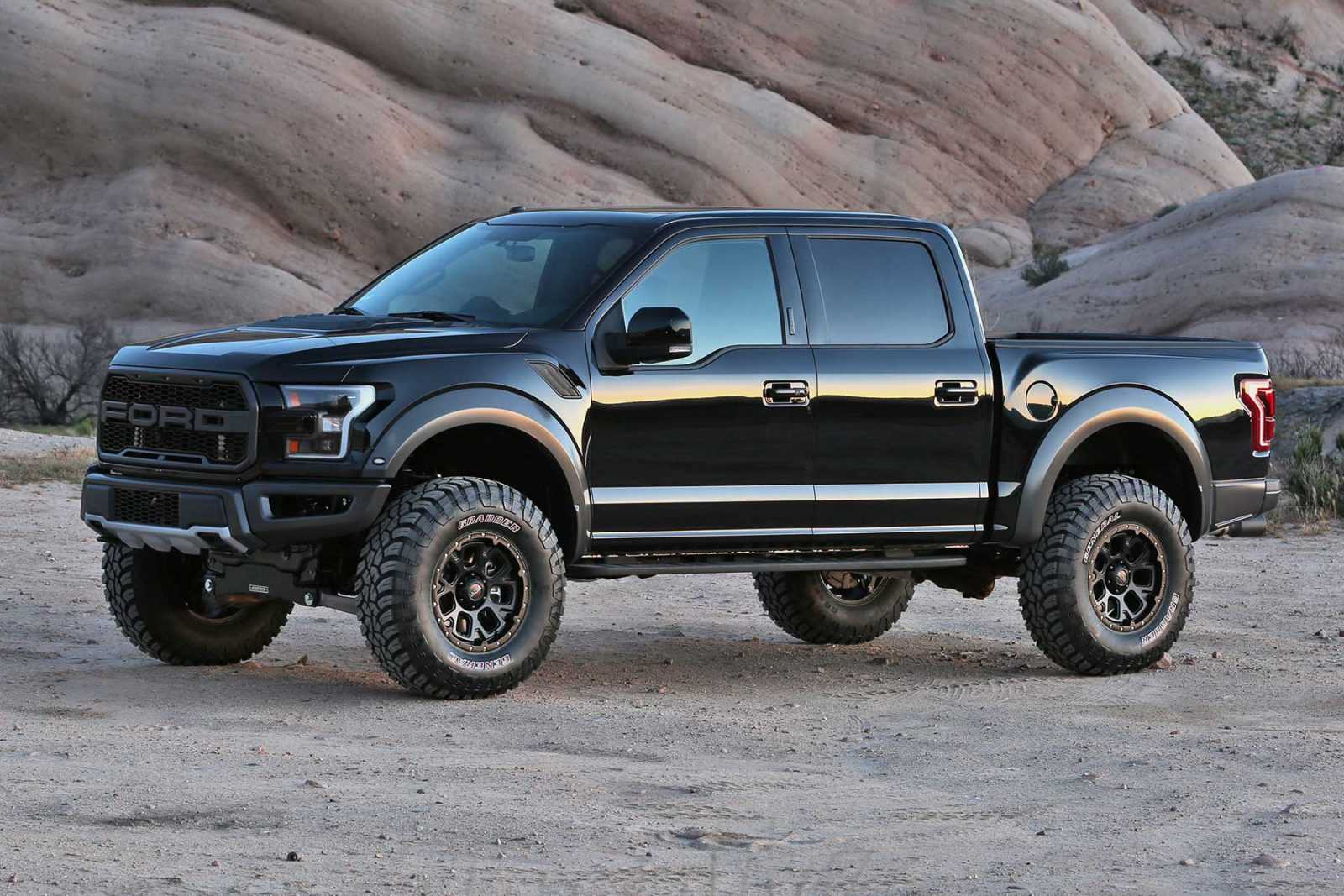 This is a more involved installation, usually requiring new shocks, springs, steering components, and more. While a lift is more costly and takes longer to install, folks typically invest in lift kits for off-road drives, which requires large ground clearance and larger off-road tires. The size of your lift kit also depends on how large you want these tires off-road to be. 
A leveling kit is a simple install that raises the front end of the truck a few inches, so it sits even with the rear. Lift kits come in all different sizes, including smaller kits that lift your truck by about two inches, all the way up to large lift kits that raise your truck by as much as ten inches or more.  
An important note is that while just a few inches might not sound like that much of a difference, how much you lift your truck would affect your maneuvering. If you're really tearing up the outdoors, driving over rock formations and through remote forests, a larger kit may come in handy. 
Meanwhile, if you still want to use your truck for everyday errands and getting to and from work, you're probably better off with a smaller lift or even some leveling kits for a slight height increase in the front. 
This is because larger lifts will start to deplete your trucks' fuel economy. It can also alter the center of gravity, which can make turning a little trickier. If you want to retain a factory-like ride quality, stick with a smaller lift.
Ford F-150 Mods: Performance Enhancement
Performance Chip/Tuner
Attention drivers, this is where things get really fun: enhancing your truck's performance. For almost any factory turbo car, a performance chip or tuner is by far the best bang for your buck when it comes to getting more power and efficiency out of your truck — this is especially true with Ford's EcoBoost motors.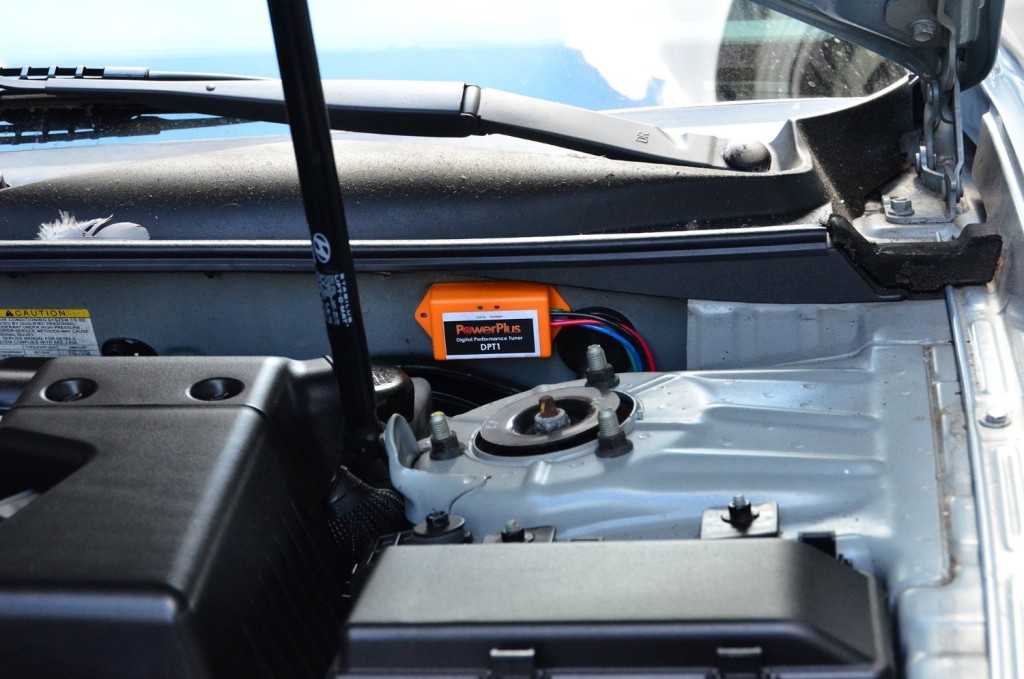 Ford left a lot on the table with these turbo motors, opening up massive potential for tuning companies to be able to package some serious horsepower in a little device smaller than your smartphone. The V8 crowd can expect some smaller gains, but still have access to all the great performance monitoring and digital dash features of some of the higher end tuners.
In addition to horsepower, these tuners can also enhance throttle response, fuel economy, towing power, gear ratio, air intake index and more. Some chips are designed chiefly for unleashing the hidden power from the engine, which would require more fuel, while some are designed to increase fuel mileage of your vehicle by optimising other parameters.
Ford F-150 are already quick trucks from the factory, and can tow an impressive amount of stock, but once you slap a tune on one, it's a whole other ball game. Pair one of these with other Ford F-150 mods for performance enhancement down below, and your beastly machine will be breathing fire in no time.
Performance Exhaust System
With all the sound deadening, NVH improvements, and quality materials these days, it's getting harder and harder to hear these trucks because their engines are so quiet and smooth. That's great if you're looking for something unobtrusive, but some of us want to hear the power we're putting down for an enhanced driving experience. In fact, many truck owners prefer an aggressive and throaty high performance sound that is fitting of a high performance truck.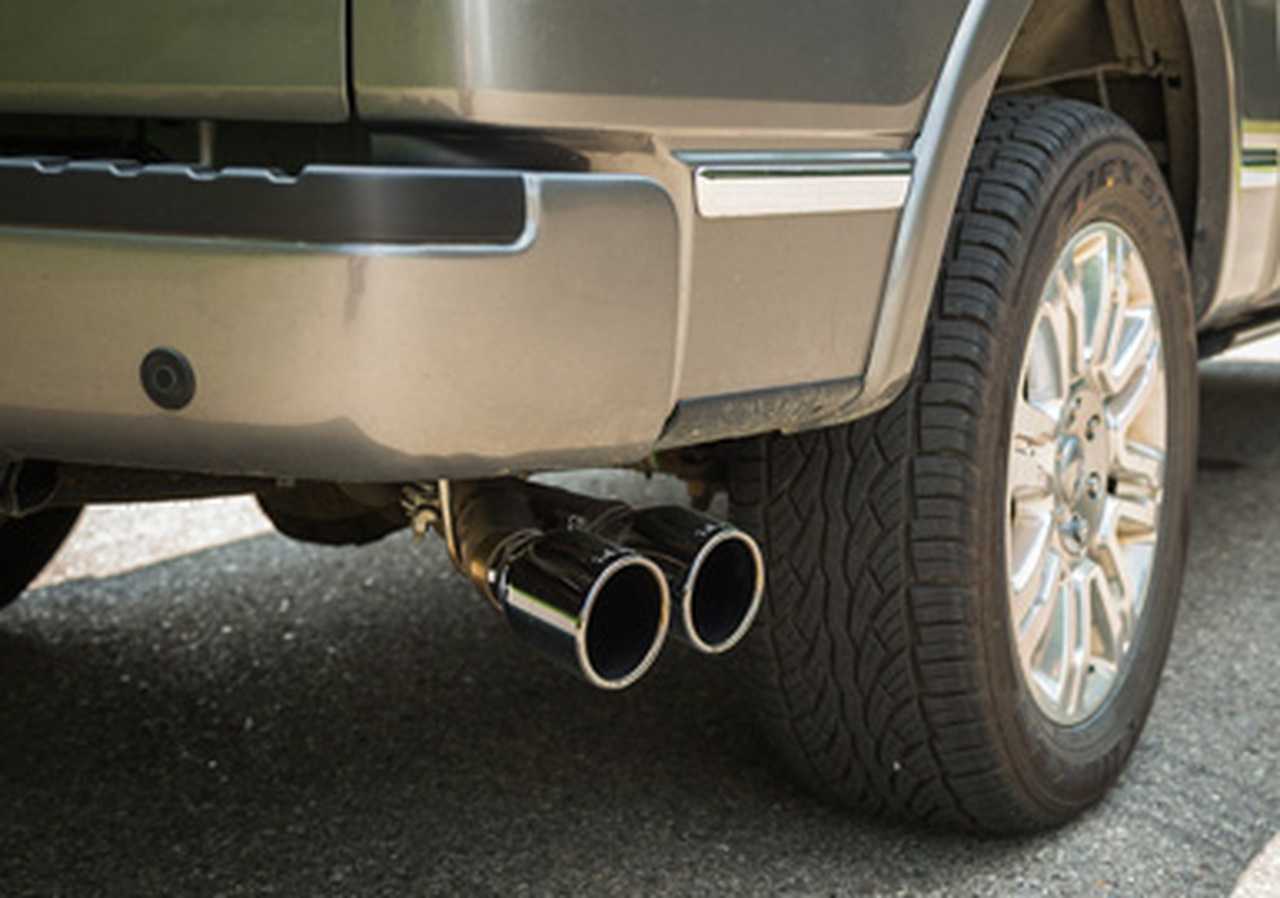 Ford F-150's Ecoboosts can sound pretty decent with a good exhaust, but that 5.0 Coyote really roars like no other. So from loud and intimidating to subtle and rumbling, you've got a range of performance exhaust choices to choose from. For your information, side exit with dual chrome tips exhaust systems are in as they not only produce really badass sound but also look extra sleek.
READ MORE
Boost Horsepower and Torque with Supercharger
This is one of the most expensive Ford F-150 mods, so feel free to skip it if you have a budget. But if you can afford it, then go blindly with this mod as a good supercharger will boost your truck Horsepower up to 625+ and Torque up to 525+ lb-ft. Such numbers are surely mind blowing considering that you're getting just one set of upgrades.
A complete package typically comes complete with a supercharger, upper and lower intake manifolds, an air-to-water intercooler, a low temp radiator, an oversized coolant degas bottle, a cold air intake system, a twin electronic throttle body with matching spacer, a supercharger pulley and a unique fuel rail with fuel injectors.
With all these parts and packages, you will get extraordinary power from your beast. Before considering whether this Ford F-150 mods is worth it, you should grasp the basics of a supercharger. 
To help the engine generate more power, two things are needed: more air and more fuel sucked into the engine's combustion chamber. It should be noted that a specific ratio is required for the engine to work: 14 parts air to one part fuel. 
The air pumped into the combustion chamber is regular air at atmospheric pressure. The compressing happens later with the working of the piston, which moves up to compress the air and fuel mixture, thereby creating a "vacuum".
The supercharger increases air intake simply by compressing air at above atmospheric pressure before pumping into the combustion chamber. With more air intake, more fuel can be pumped into the combustion chamber for the engine to combust to create more energy.
A supercharger can add an average of 46 percent more horsepower, the measurement we're all familiar with, and 31 percent more torque, a car's rotational or twisting power (as opposed to linear power like a push or a pull).
READ MORE
Boost Horsepower  & Overall Performance with Intercooler Kit
An intercooler, or "charge-air cooler", is an air-to-air or air-to-liquid heat exchange device used on turbocharged and supercharged internal combustion engines to improve their volumetric efficiency by increasing intake air-charge density through isochoric cooling.
In layman terms, a heat exchanger is a device designed to efficiently transfer or "exchange" heat from one matter to another. When a fluid is used to transfer heat, the fluid could be a liquid, such as water or oil, or could be moving air.
Basically, an intercooler uses air from the atmosphere, flowing it over and around a lot of finned tubes to remove heat from the intake air charge which means it reduce the temperature of the air that has been pressurized by the supercharger/turbocharger that is going through the intake tubes.
When you use air-to-air heat exchanger, cooler air will be directed towards the tubes that will maximise the cooling effect and ultimately enhance the performance of your truck.
Catalytic Converter
In case if you're not aware of Catalytic Converter, It is an exhaust emission control device that reduces toxic gases and pollutants in exhaust gas from an internal combustion engine into less-toxic pollutants by catalyzing a redox reaction. It is built into the vehicle's exhaust system, and directly affects the performance of the engine. 
In other words, a catalytic converter is a device that uses a catalyst to convert three harmful compounds in vehicle exhaust into harmless compounds. And, by neutralizing hazardous compounds in your exhaust such as carbon monoxide, it will ultimately be increasing the gas mileage and performance.
Sprint Booster for Improved Drivability
If you're looking to improve drivability without putting any extra tuning mods, then the Sprint Booster is a perfect alternative for you. The best thing about this upgrade is you can easily use it with or without other tuners/programmers due to its ability to work independently from other modifications.
Sprint Booster makes your truck feel more powerful because the given pedal input produces greater throttle opening. This is another less common Ford F-150 mods, however pretty popular among performance enthusiasts and those hardcore truck lovers who love as much customization as their budget allow.
Basically, Sprint Booster modifies the signal between the accelerator pedal module and the ECU. The improved signal encourages the throttle to open more than what the stock signal was providing at a given pedal position. The end result is the idle-to-full-throttle pedal travel is reduced.