Best Compact Pickup Trucks – The Right Blending of Roughness & Technique
Last updated
Feb 03, 2021
0 comments
A compact pickup truck is the convenient option for many drivers. From bigger to smaller, you can enjoy the cargo space, greater fuel economy, and drag capacity. Are you looking for some better options in pickup trucks? We have already heeded the research for you by listing the best compact pickup trucks for you.
So let's check it out!
Which are the Best Compact Pickup Trucks?
When it comes to buying a vehicle, many factors are to be considered before finalizing the list. For that concern, we are here with the list of compact trucks you would want to buy right now.
1. GMC Canyon
When looking for an automobile with the greatest pickup, extra cabin space, GMC canyon is one of the best compact pickup trucks. You can pick 2-4-5 sitting options as per the demand. Moreover, you can pick the long length & 5 trim options as well. The basic feature includes a 2.5 liters four-cylinder engine, rear view camera, and 4.1 inches color display. Apart from that, it has a high-quality interior as well. The gas mileage here keeps you away from the extra expense. It provides 20 mpg in the metropolis & 26 mpg on the highway. It's V6 engine providing you to enjoy the maximum towing capacity ever.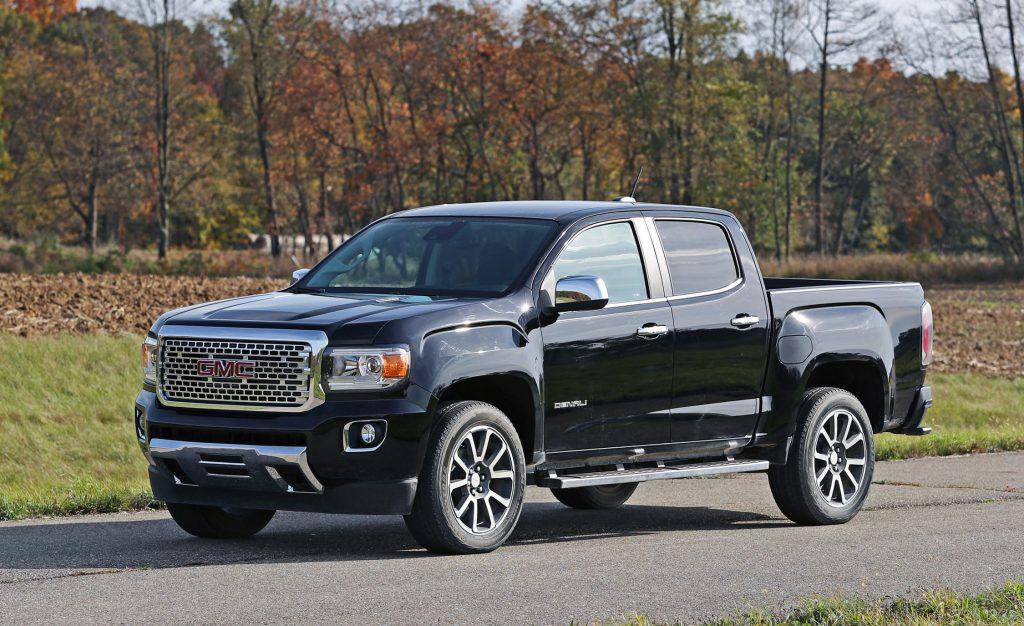 SEE MORE:
2. Nissan Frontier
The best mid-size pickup one could ever have is the Nissan Frontier. This truck is affordable and reliable. It offers both extended and crew cab along with 5-6 foot bed. The major features include a wheel of fifteen foot, Bluetooth connectivity, and rear privacy glass. The truck offers comfortable front seats along with gas mileage of 17 mpg in the city and 22 on the highway. Besides, it provides the truck is crash tested, so is safe to drive even on the bad roads as well.
3. Chevrolet Colorado
Another contender in the race of compact trucks is Chevrolet Colorado. This truck has proved to be the most efficient vehicle in the market for years. It's handling and maneuverability is impressive. This truck is available with a number of customizations available out there that you would love to own. You can pick any of the three engine options. It also provides an array of bed configurations along with the five trim levels. The extended cab makes the driving a bit easier and comfortable. It also comes with a rear camera and 2.5 Lt Capacity of the engine. The best part about this truck is that it has a superfast 4G Wi-Fi hotspot feature that allows you to use the internet whenever you want.

>> Buy a used car from reliable Japanese sellers here <<
Final Words
Whether you want a strong and mighty truck or one, which is loaded with, features, these three vehicles are the best fit for you anyway. Each truck has sit own specialties and features. You can pick any of these trucks for personal and official use altogether. So consider this car review to buy the most suitable and one of the best compact pickup trucks for you today!