Should I Buy A Truck Or An SUV: A Complete Comparison
Last updated
Apr 26, 2021
0 comments
SUVs and pickups have long been the best selling categories in developed countries, especially in North America. They are similar in many ways: both are people and cargo haulers, come with rugged looks, a unique driving experience as well as superior off-road capability and can handle adverse weather conditions. 
While SUV is still the market leader by far, trucks have seen a steady increase in interest and demand thanks to improvement in fuel economy and other areas. According to AutoPacific's New Vehicle Satisfaction Survey, compared to a decade ago, there are more and more SUV shoppers these days who debate whether to actually buy a truck instead. Indeed, that's a fair question, since despite their similarities, either one still does better in certain criteria, so you should know their differences if you find yourself wondering "Should I buy a truck or an SUV?" 
Trucks: Pros and Cons 
Trucks are most popular among families that need to haul more gears or cargo at a time, as well as the outdoorsy, adventurous drivers who like to travel and camp off the beaten path. The third group that would opt for a pickup are those who need a powerful vehicle that can tow and/or haul oversized loads in the truck bed for work purposes.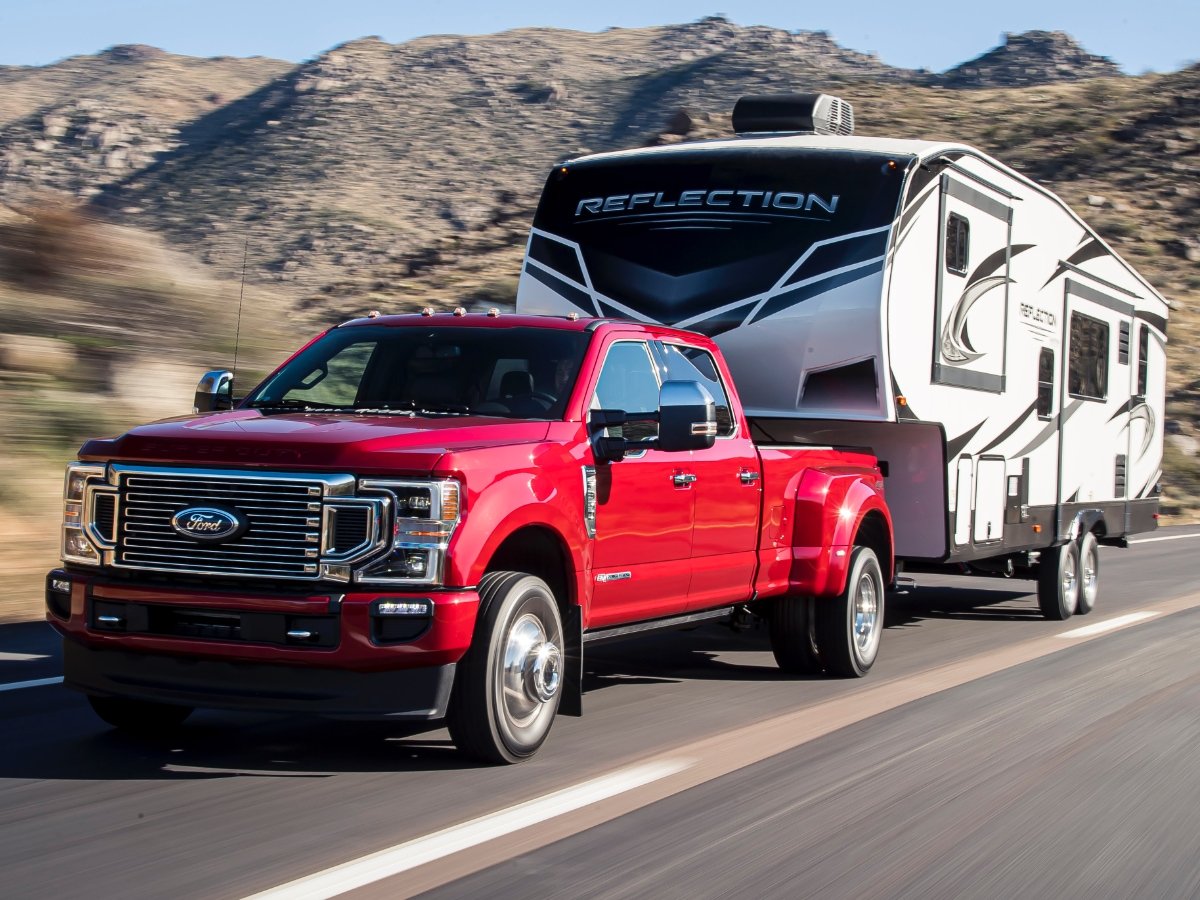 For this reason, potential truck buyers are typically interested in a model's cargo carrying capacity and towing capacity. These are the primary selling points of this category. Another major feature of interest is how powerful the engine is, which is also tied to a pickup's towing performance.
The downside of driving a truck is indeed lower fuel economy compared to the smaller passenger vehicles, which is to be expected. That said, it's a small price to pay, since regular family sedans cannot offer the unique benefits that a pickup can. 
Let's look at the major pros and cons of driving a truck compared to an SUV, so you can judge which one is a better fit for your preferences and needs. 
Pros: 
Much More Powerful Engine: Engine power is tied to other criteria below, that is towing performance and hauling capacity. Trucks have more powerful engine than SUVs, and if you have to do a lot of towing and/or hauling on a daily basis, having a truck makes a world of difference. Nowadays,. 
One thing to note is that many trucks and SUVs these days come with the same powertrain, like the current F-150 pickup and Ford Explorer SUV with virtually identical drivetrains. That said, trucks would typically offer upgrade options for enhanced engine power that SUVs don't, and with it is better towing and hauling capacity. 
Better Towing Performance: Trucks offer the best towing capability of all categories. Full stop. Compared to SUVs, trucks can haul much, much heavier loads. And if you're looking for a tow vehicle so you tow around a big fifth wheel or toy hauler or the large-sized travel trailers, you would most definitely need a powerful pickup with good towing capacity for the job. 
In general, SUV owners only tow lighter toys like boats and the smaller-sized travel trailers (teardrop trailers would be the safest option if you want to tow with your existing SUV). 
A Versatile Tonneau Bed for Hauling and Camping: The exceptionally versatile truck bed is one of the unique features that might make a deal breaker. Without a vehicle roof, you can haul tall, bulky items like furniture or bicycles and other gears. Truck beds can also handle heavy materials like dirt and gravel, as well as very long items like lumber and piping when you lay the tailgate down. 
If your work requires you to haul an array of tools and equipment, and you want to keep about a hundred items organized without banging into each other, there are many models of weather-proof truck bed organizers to sort your stuff and minimize the physical impacts they are exposed to. There are many other handy accessories for truck beds like tonneau cover as well as mounting systems for hauling specific gears.
The truck bed also offers a safer, more comfortable place for you to lay out your camping tent. This is actually a very popular approach by the outdoorsy campers who often go on short, spontaneous trips who can make do with simple sleeping arrangements in good weather. There are even camping mattresses tailored to fit snugly in truck beds for more comfort. 
Cons: 
Less Seating Capacity: A clear disadvantage is less seating arrangement than SUVs. Trucks are more suitable for transporting heavy loads, while SUVs are more ideal for transporting people. 
Most standard pickups have a front-seat-only arrangement, which means they can only comfortably fit two passengers. Three is possible, but would require the use of the middle bench seat, which doesn't make for a very comfortable ride. This arrangement is also not suitable for transporting young children.
On the other hand, a large-sized truck with a crew cab can accommodate up to five seats, but more cabin space means a shorter bed, thus typically less towing and hauling capacity. 
Less Maneuverability: Trucks tend to be wider, longer and heavier than SUVs, so they are harder to handle on the road, especially when you're driving one with a dual rear axle. They have narrower turning radius, which makes it harder to maneuver in tight spots or into narrow parking spaces. 
Poor Fuel Economy: Trucks are large, heavy-duty vehicles meant for hard work, so it makes sense that they eat up more fuel. So something around 25 MPG or so on the highway is already excellent fuel efficiency for a truck. In general, you get dramatically lower mileage than that if you want a larger model with better performance.  
READ MORE
SUVs: Pros and Cons 
As mentioned above, most people buy trucks for work, while SUVs are more suitable for hauling people (and pets) and for casual, recreational purposes (that said, mid-sized trucks are also popular for recreation, such as off-road camping).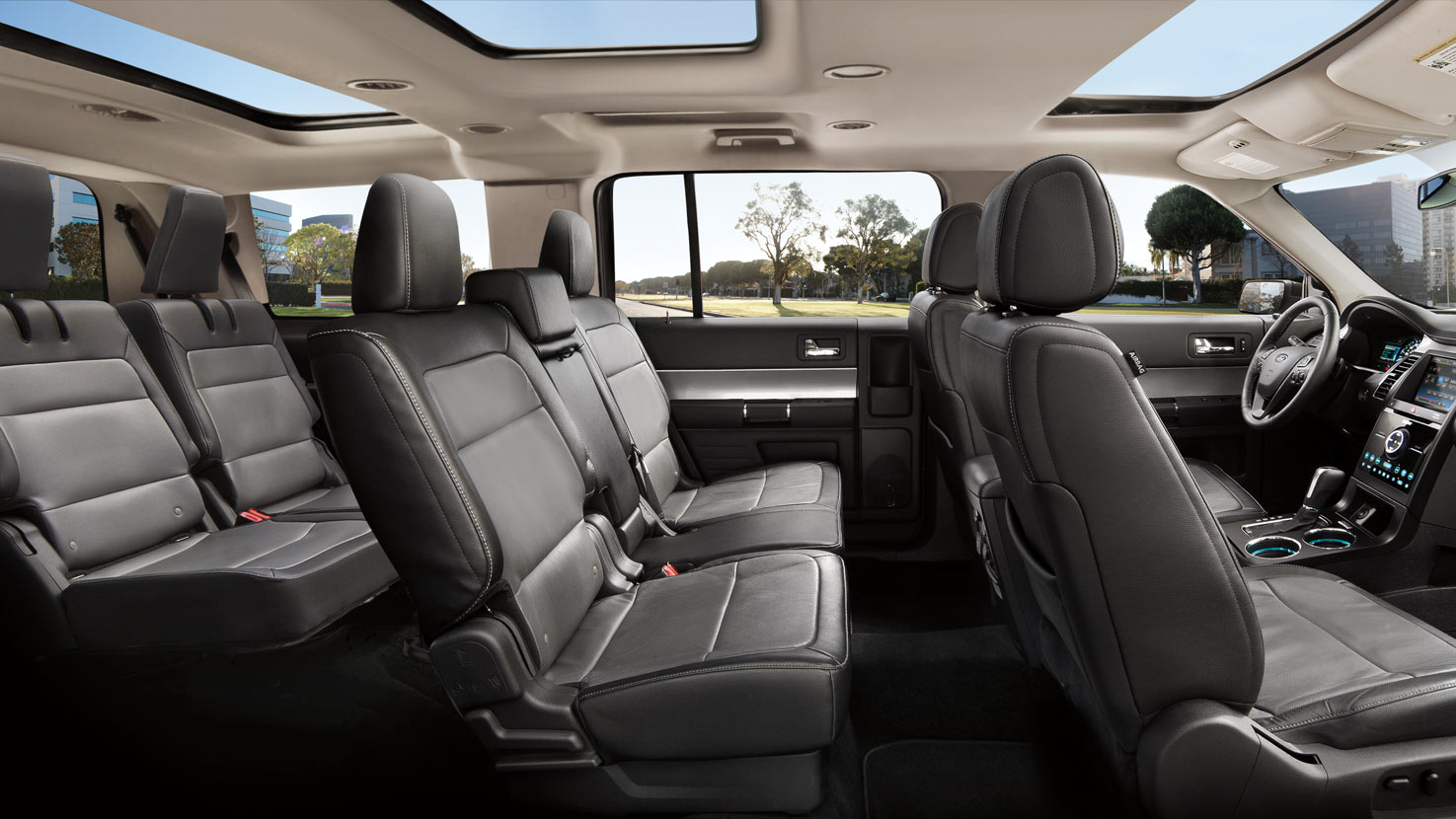 So all in all, trucks make better utilitarian work vehicles, while SUVs make better family vehicles for daily commute, running errands and casual traveling. And although SUVs can't compete with the large-sized pickups in terms of towing and hauling performance, they can still be used for transporting and towing light loads. You just need to check carefully the ratings of your SUV to know what it's capable of. 
If you are in need of a family vehicle, but want more towing and hauling capabilities than what an average SUV can offer, the good news is that in recent years, the SUV market has seen a few newly released models with special heavy-duty tow packages with ratings that can match those of mid-sized trucks.
The most powerful of them all is the 2020 Ford Expedition, which maxes out at 9,300 lbs. However, that's if you get the optional heavy-duty trailer package designed for camping purposes. 
Other outstanding models include the Dodge Durango SRT boasting a maximum capacity of 8,700 lbs, the Lincoln Navigator at 8,700 lbs and the extended-length version Navigator L at 8,400 lbs (both ratings are with the heavy-duty tow package), Chevrolet Tahoe at 8,600 lbs and Chevrolet Suburban at 8,300 lbs, Nissan Armada and Nissan Infiniti QX80 at 8,500 lbs, GMC Yukon at 8,500 lbs, Cadillac Escalade at 8,300 lbs and extended-length Escalade ESV at 8,100 lbs, and Land Rover Defender at 8,200 lbs.
Pros: 
Easier To Handle: The most obvious advantage is that SUVs are certainly lighter and more compact then pickups and have a wider turning radius, so they are easier to drive around in, although they are indeed larger than regular passenger cars and thus a bit more challenging to park. Also, SUVs are typically equipped with softer suspensions than most trucks, so the ride will be smoother when you're not towing or hauling.
More Cabin Seats: While a standard truck can only seat two and the largest truck can seat five at most, you would get five seats at the very least with a compact SUV, which is the smallest size. Most SUVs can comfortably seat seven or eight people, with one or two young children or pets. This makes an SUV ideal for families larger than five, where three generations might be in the car at a given time.
Better Speed and Fuel Efficiency: SUVs are lighter in weight than trucks and they are not typically used for towing and hauling, so they offer superior speed and mileage. Meanwhile, trucks are geared more for low-end torque, so they pale in comparison. That said, remember that SUVs typically get much better miles per gallon on the highway, although you might come across many truck models that have a similar mileage in the city compared to an average SUV.
Cons: 
Increased Cost of Insurance: SUVs are considered a high-risk class of vehicles, so insurers typically charge more on SUVs. Compared to owning a truck, you can expect your insurance rate to be about 10 to 20 percent higher.
Full-sized SUVs are more Expensive than Full-sized Trucks: In general, the price of a vehicle depends on its size, performance ratings and whether it is an economy or a luxury vehicle). If we're comparing midsize trucks and midsize SUVs, the average price is comparable, both at around $32,000. But the cost for full-sized SUVs can exceed $60,000, while the average for full-sized trucks will be a little over $46,000.
READ MORE
The Best Trucks and SUVs By Characteristics
Best SUVs and Trucks for Fuel Economy
Best midsize SUV: Toyota Highlander Hybrid

Best compact truck: GMC Canyon Diesel

Best large SUV:

Ford Expedition Max

Best full size truck:

Ford F-150
Best SUVs and Trucks for Towing Capacity
Best midsize SUV:

Jeep Grand Cherokee

Best large SUV:

Ford Expedition Max

Best compact truck:

GMC Canyon Diesel

 

Best full size truck:

Ford F-150
Best SUVs and Trucks for Handling and Drivability
Best midsize SUV: Chevrolet Traverse 

Best compact truck: Honda Ridgeline

Best large SUV: Ford Expedition Max 

Best full size truck: Ram 1500
Best SUVs and Trucks for Seating & Comfort
Best midsize SUV: Honda Pilot 

Best large SUV: Ford Expedition Max 

Best compact truck: Honda Ridgeline

Best full size truck: Ram 1500
Best SUVs and Trucks for Access
Best midsize SUV for access: Honda Pilot 

Best large SUV for access: Ford Expedition Max 

Best compact truck for access: Honda Ridgeline

Best full size truck for access: Ram 1500 
Best SUVs and Trucks for Smooth Ride
Best midsize SUV

Subaru Ascent

 

Best large SUV: Chevrolet Suburban Premier 

Best compact truck:

Honda Ridgeline

Best full size truck: Ram 1500
When You Should Buy Either A Truck or An SUV 
If you own a regular passenger car with four seats and find that it's not meeting your demand, you might be ready to go big and upgrade to an SUV or a midsize pickup. And it's probably a good time to do so, with the age of cheap gas, plus an increasing number of options in terms of sizes, aesthetics and performance. 
Trucks and SUVs are more popular than ever, and it might be due in part to the higher market demand for tougher, more heavy-duty and versatile vehicles that can fulfill many possible use cases. If one or more of the following applies, an SUV or a pickup truck might be just what you've been looking for.
You Have A Big Family of Five or More (Two of Whom are Kids)
If your family has more than five people, you'll simply need an SUV that offers a three-row seating arrangement. SUVs are the ultimate vehicles for transporting people and pets. This is especially true if you have two kids in child seats, since child seats these days eat up a lot of space. The average sedan wouldn't be able to accommodate more than two adults plus two kids in child seats, not to mention an array of toys, supplies, diaper bag and strollers.
In addition, if you gang include a huge four-legged friend, then you definitely need a pickup or an SUV. While sedans and hatchbacks aren't tall enough (hatchbacks have rear glass angles that further reduces height), only SUVs and trucks have enough head room so your oversized pup can enjoy the ride in comfort. 
READ MORE
Getting In and Out of a Car Is Difficult
Lowering/bending to get into and climb out of a low-ceiling vehicle can be challenging for the elders and those with disabilities. If you have older folks in your family or anyone with less mobility, you should consider a moderate-height SUV or at least a crossover that allows for easy ingress and egress.
You Love Off-Road Traveling 
SUVs and especially trucks have high ground clearance, thus more suitable for exploring rough terrains off the beaten tracks (you know that cringe-inducing frame impacts). In addition, if you are the adventurous traveller type, you would need a locking four-wheel-drive system with better off-road traction to survive through the rocky roads, inclined mountain tracks as well as the muddy, slippery hellish rides.
… And If You Need To Two a Trailer or Haul Gears For Camping
If your hobbies require you to tow a recreational vehicle or tow/haul bulky, heavy gears like a ski boat, you will need a half-ton pickup, or a mid-size and large unibody SUVs, or a body-on-frame SUV. They have the towing and hauling capacity that you need. (The other thing you need for safe towing is excellent braking performance, since stopping is as important as pulling.)
Or You Need To Tow/Haul Loads for Work
If you need a practical vehicle for towing or hauling heavy, dirty loads for work like tools, equipment or supplies, a pickup would be the best option. For things like building supplies, most folks settle for the all powerful half-ton trucks, but you can totally do fine with a mid-size if you're, say, a gardener.
You're More Comfortable or Really Enjoy Driving Higher Above The Ground
If you're a sound and confident driver, your reaction might be like "What?!?" at this point. The truth is there are many people who feel uncomfortable driving when they cannot have a good view of everything around the vehicle. This is particularly so for beginner drivers who need time to adjust to the different view behind the steering wheel and for driving in low vehicles. 
And so, being able to sit higher above the ground in a larger vehicle can provide a better view when looking out from behind the wheels, thus more confidence for the driver. And there are countless drivers who enjoy such a unique driving experience that SUVs and trucks can offer.
You Need Something To Drive Through The Snow
Even the winter tires on a sedan or hatchback might not get you through 10 inches of fresh snow. Only with a pickup or an SUV with high enough ground clearance would you be able to drive safely in the winter if you live somewhere with many months of heavy snow a year.