How Long Is An SUV? Why You Should Know
Last updated
Jan 25, 2021
0 comments
Did you know that SUVs, along with pickup trucks, is the best selling genre of vehicle in the United States, as well as many other countries? With more cargo space than your standard sedan-size cars, they make the perfect choice for families. Which begs the question, how long is an SUV? Will it fit neatly in your garage?
Do expect SUVs to be bulkier than regular family cars, as they also have towing capacity. Even midsize SUVs can handle upwards of 5,000 lbs, sometimes more. Meanwhile, full-size SUVs can just about do it all, from transporting up to 8 passengers to towing between 6,000 and 9,000 lbs.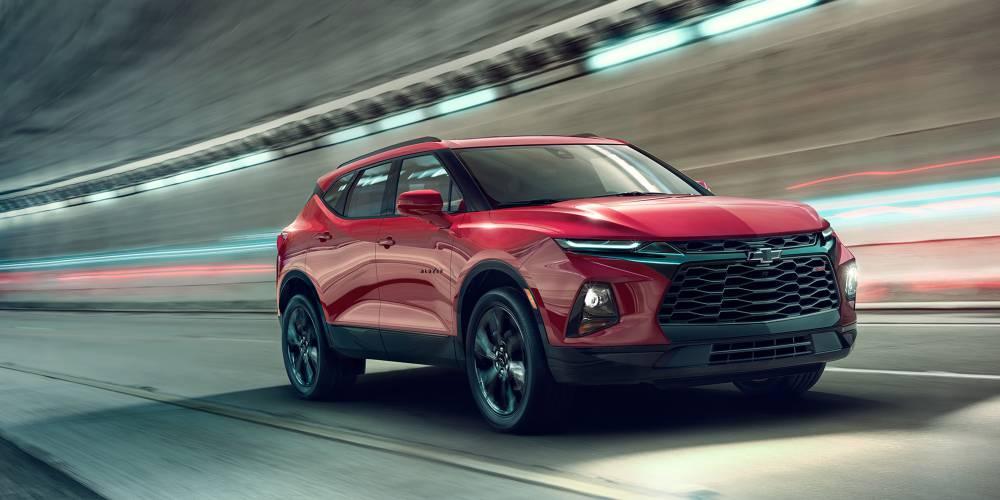 Find out the average measurements for different categories of SUVs, plus the specific dimensions of the top sellers in each category in this comprehensive guide. You will know which model will fit into your garage, as well as other maintenance purposes.
How Long Is An SUV: Average Dimensions
There are four categories of SUVs: subcompact, compact, midsize and full-size. This article will focus on the two later categories, as midsize and full-size SUVs are by far more popular. 
Makes sense, as once you opt for an SUVs instead of a family sedan, of course you would want a powerful and spacious vehicle with reliable towing capability.
Average Dimensions Of A Midsize SUV
Midsize SUVs are widely popular worldwide, and it's easy to see why after you have spent some time browsing the market. The vehicles in this huge market segment offer the most enticing blend of size, performance, and fuel economy. Better yet, all at a reasonable price!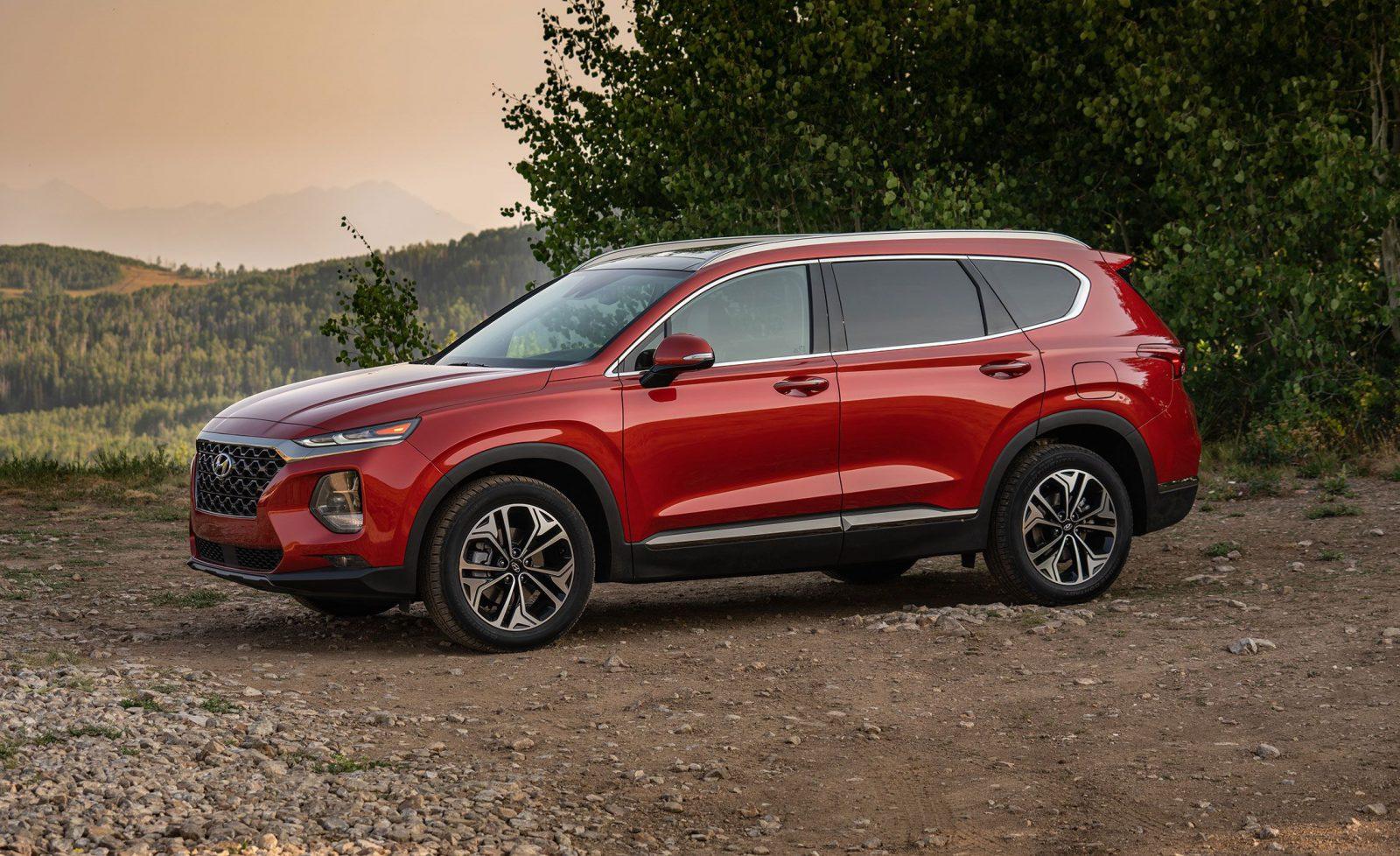 Take fuel economy for example. While it's a struggle to find a full-size SUV that can get much better than 20 mpg on the highway, many midsize SUV models can get close to 30. 
Rest assured if you are concerned about parking space. While these sport utility vehicles are larger than your standard Corolla or Civic, they are still a manageable size for maneuvering about town, and will fit whichever parking spaces or garage out there. 
Another factor that makes mid-size SUVs so well loved is the fact that all of them are built on unibody platforms. That means they are built like cars, not trucks. 
This translates to improved ride and handling over the truck-based full-size SUVs. The downside, of course, is that their towing and off-road performance cannot compare to the full-size counterparts.
READ MORE
Below are the average specs for the midsize SUV category:
Height: 68.2 inches

Weight: 4,336 lbs

Width: 75.8 inches

Length: 193.6 inches
While we're on this topic of vehicle's sizes, you might be surprised to learn that a vehicle's weight has unexpectedly nuanced implications on safety, fuel efficiency and maintenance. Did you know that for every extra 1,000 pounds or 454 kilograms that a car weighs, the risk of death in serious collisions decreases by almost 50%?
The heavier a vehicle is, the steadier it is. Head over to our article on How much does a car weigh: What you need to know.
This comprehensive article includes a list of 10 major vehicle categories, plus the respective average weight and fuel efficiency, in miles per gallon for city and highway driving, for each. 
Average Dimensions Of A Full-Size SUV
If you really need something significantly bigger than your typical Civic, then let's venture into the big boy territory. No more car-based SUVs here, but huge truck-based behemoths with much enhanced towing and off-roading performance.
These are all big, heavy vehicles built on ladder truck-based frames, so while driving a midsize SUV will feel normal, driving in a full-size will be a different experience. Still, the vehicles in this category are becoming more luxurious and comfortable every year.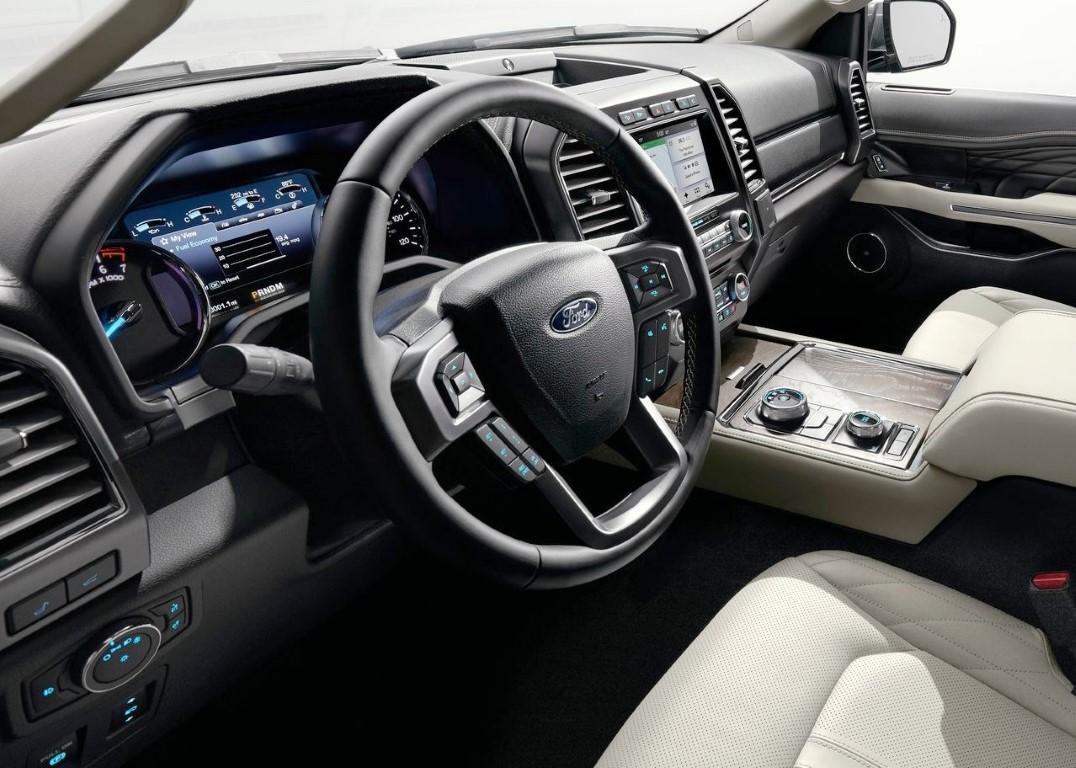 They are not the type made with performance as the sole top priority anymore. In fact, the levels of comfort and refinement will definitely blow you away!
With an average weight dangerously close to 6,000 lbs, they sure are big. However, they aren't as long as the various half-ton pickup trucks that they are based on, including the Ford F150, Chevrolet Silverado, or Nissan Titan.  
Having that said, first time owners will need some practice getting used to handling and parking to ensure safety. Many drivers really enjoy sitting in an elevated seating position, which offers a great view of everything around you and overall an enjoyable driving experience.
Of course, all of that size really pays off when it comes to towing and off-roading capabilities. From their cavernous cargo areas to the spacious 3-rows of seating, all of these SUVs offer excellent levels of space. 
Big bonuses are that truck chassis and 4WD, which offers excellent stability and handling, and will reliably handle just about anything you will throw at the vehicle on your vacation. From pulling a boat to the lake to navigating forest roads, a full-size SUV will get you there safely, with comfort and confidence.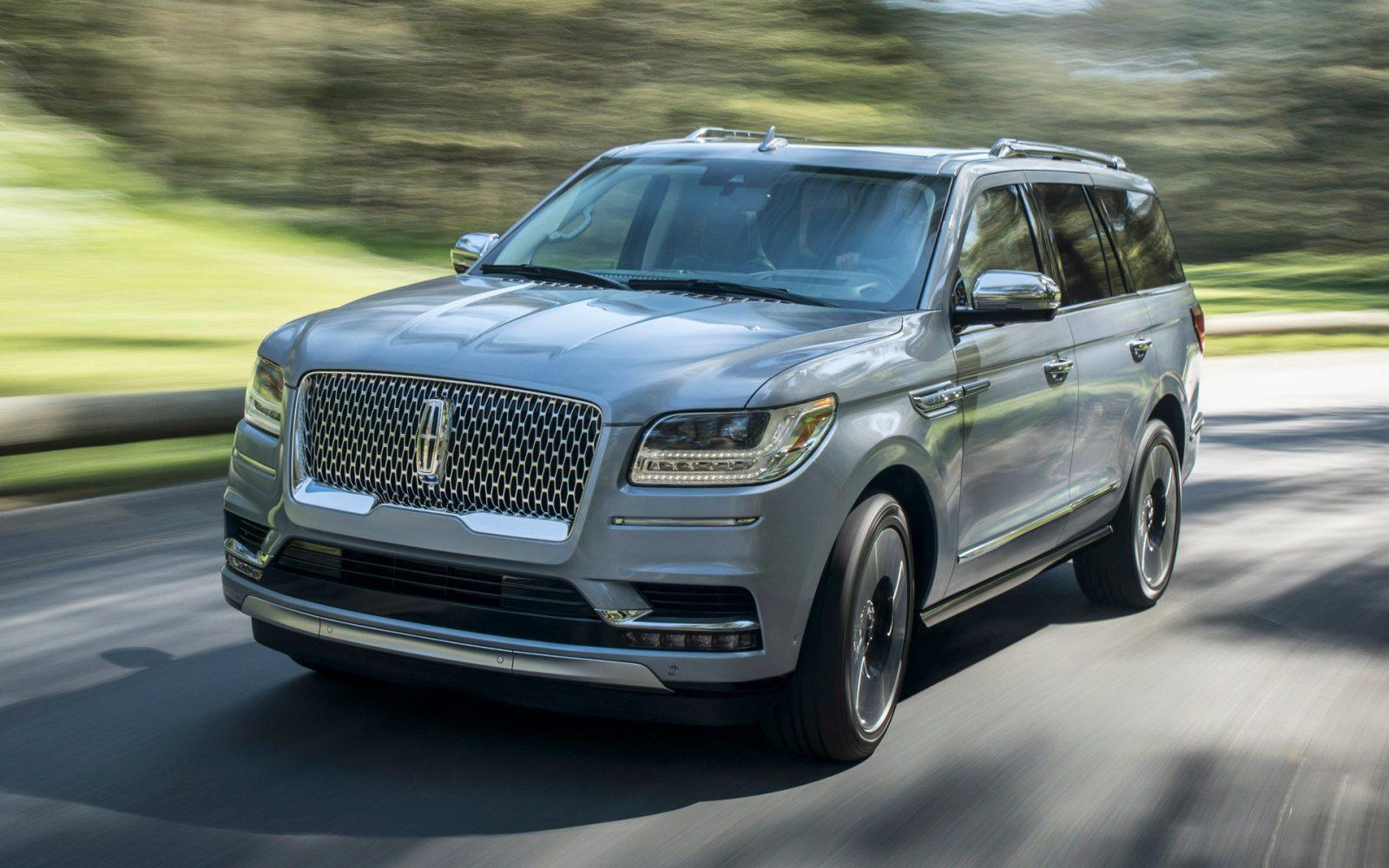 How big is an SUV in the full-size segment? Below are the average specs for the full-size SUV category:
Height:  75.4 inches

Weight:  5,706 lbs

Width:  80.2 inches

Length:  208.9 inches
How Long Is An SUV: 10 Best Selling Midsize SUVs
In case the average figures haven't answered your question of how long is an SUV, here are the specs for the top 10 best selling models of midsize SUVs for your reference.
Ford Explorer Limited:
Height: 70 inches

Weight: 4,458 lbs

Width: 78.9 inches

Length: 198.7 inches
Toyota Highlander XLE AWD:
Height: 68.1 inches

Weight: 4,464

Width: 75.8 inches

Length: 192.5 inches
GMC Acadia SLT-1 AWD:
Height: 66 inches

Weight: 3,956

Width: 75.4 inches

Length: 193.6 inches
Ford Edge Titanium:
Height: 68.3 inches

Weight: 4,124 lbs

Width: 75.9 inches

Length: 188.8 inches
Dodge Journey Crossroad AWD:
Height: 66.6 inches

Weight: 4,238 lbs

Width: 72.2 inches

Length: 192.4 inches
READ MORE
Lexus RX350 AWD:
Height: 67.7 inches

Weight: 4,222 lbs

Width: 74.6 inches

Length: 192.5 inches
Nissan Pathfinder SL 4WD:
Height: 70.6 inches

Weight: 4,489 lbs

Width: 77.3 inches

Length: 198.5 inches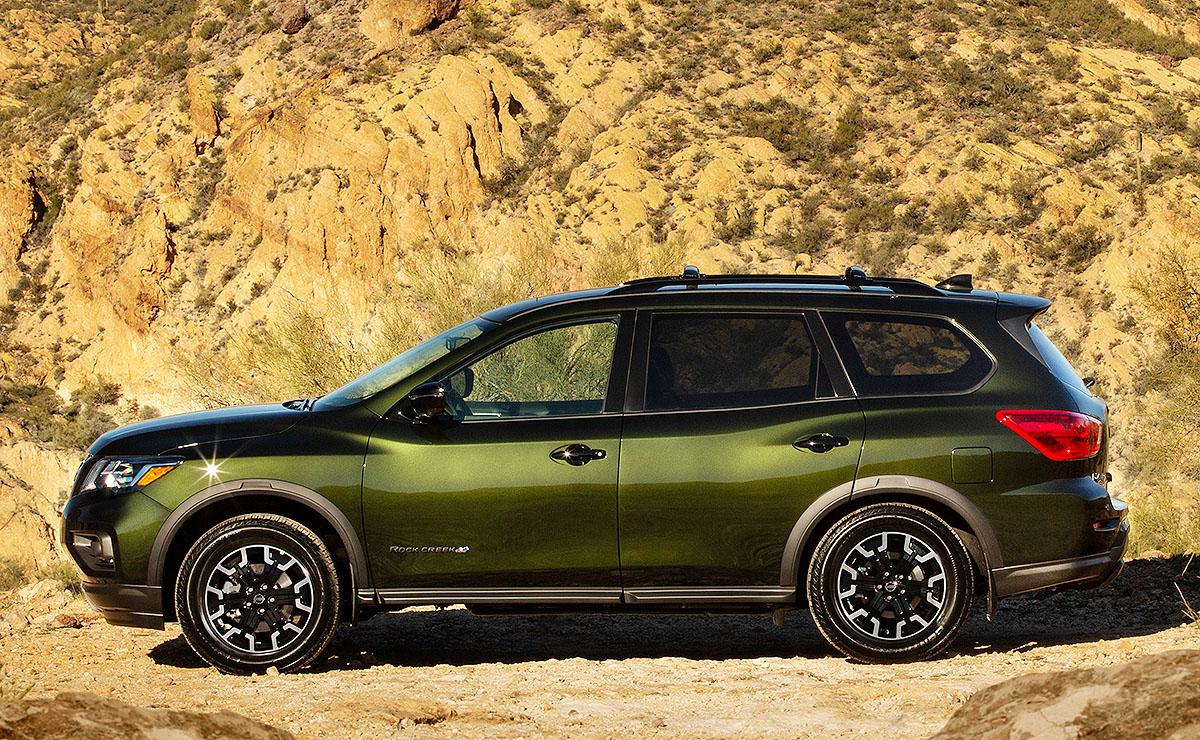 Kia Sorento EX AWD:
Height: 66.5 inches

Weight: 4,101 lbs

Width: 74.4 inches

Length: 189 inches
Jeep Grand Cherokee Limited 4×4:
Height: 69.3 inches

Weight: 4,746 lbs

Width: 76.5 inches

Length: 189.8 inches
Infiniti QX60 Pure AWD:
Height: 68.6 inches

Weight: 4,562 lbs

Width: 77.2 inches

Length: 200.6 inches
READ MORE
How Long Is An SUV: 9 Best Selling Full-Size SUVs
Ford Expedition Limited 4×4:
Height: 76.4 inches

Weight: 5,623 lbs

Width: 79.9 inches

Length: 210 inches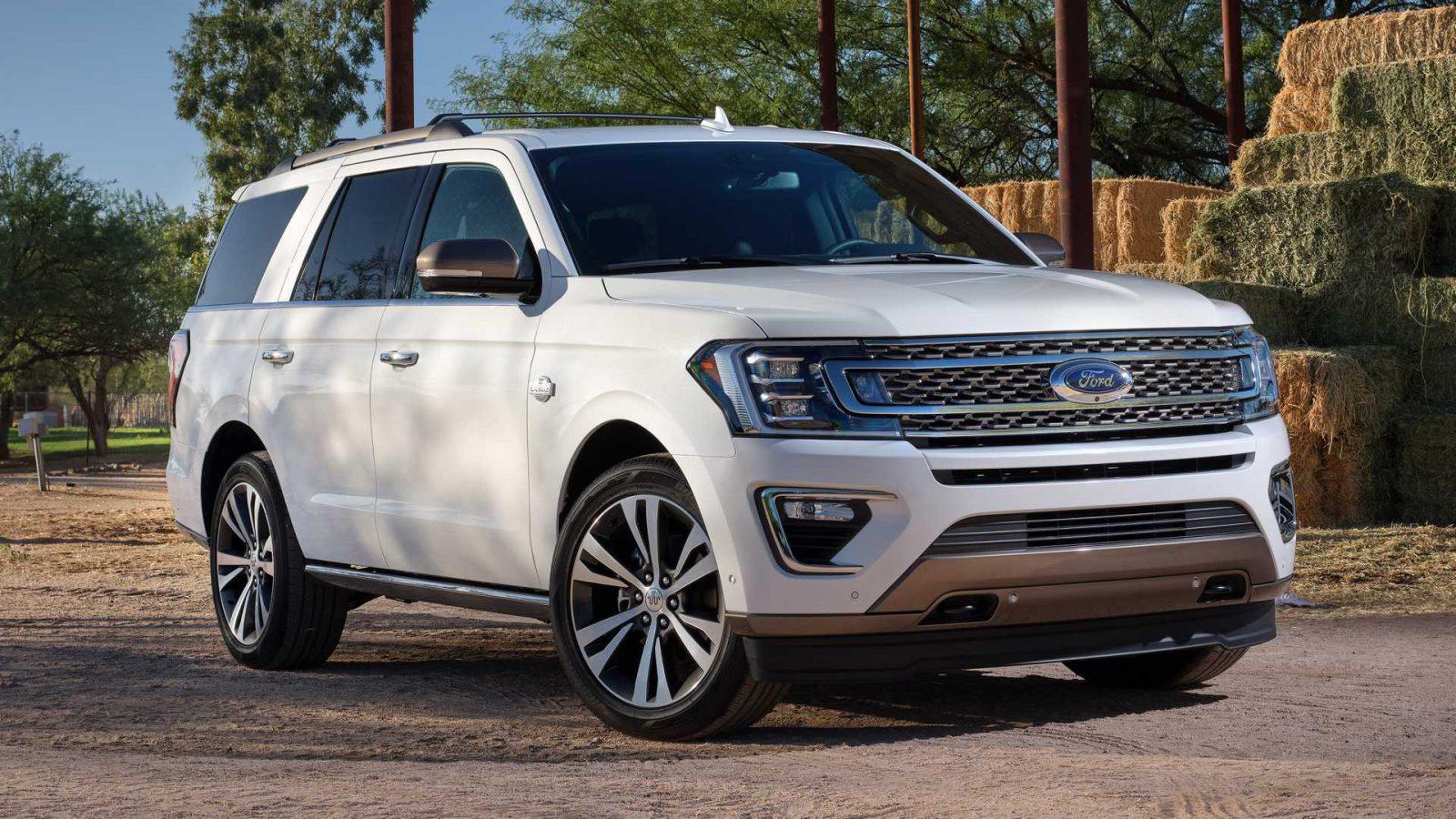 Chevrolet Suburban LT 4WD:
Height: 74.4 inches

Weight: 5,653 lbs

Width: 80.5 inches

Length: 224.4 inches
Chevrolet Tahoe LT 4WD:
Height: 74.4 inches

Weight: 5,456 lbs

Width: 80.5 inches

Length: 204 inches
GMC Yukon SLT 4WD:
Height: 74.4 inches

Weight: 5,626 lbs

Width: 80.5 inches

Length: 203.9 inches
Nissan Armada SL:
Height: 75.8 inches

Weight: 5,685 lbs

Width: 79.9 inches

Length: 208.9 inches
Cadillac Escalade Luxury 4WD:
Height: 74.4 inches

Weight: 5,551 lbs

Width: 80.5 inches

Length: 203.9 inches
Lincoln Navigator Reserve:
Height: 76.3 inches

Weight: 5,855 lbs

Width: 79.9 inches

Length: 210 inches
Toyota Sequoia Limited 4WD:
Height: 77 inches

Weight: 5,985 lbs

Width: 79.9 inches

Length: 205.1 inches
Infiniti QX80 Luxe 4WD:
Height: 75.8 inches

Weight: 5,921 lbs

Width: 79.9 inches

Length: 210.2 inches