Toyota Prius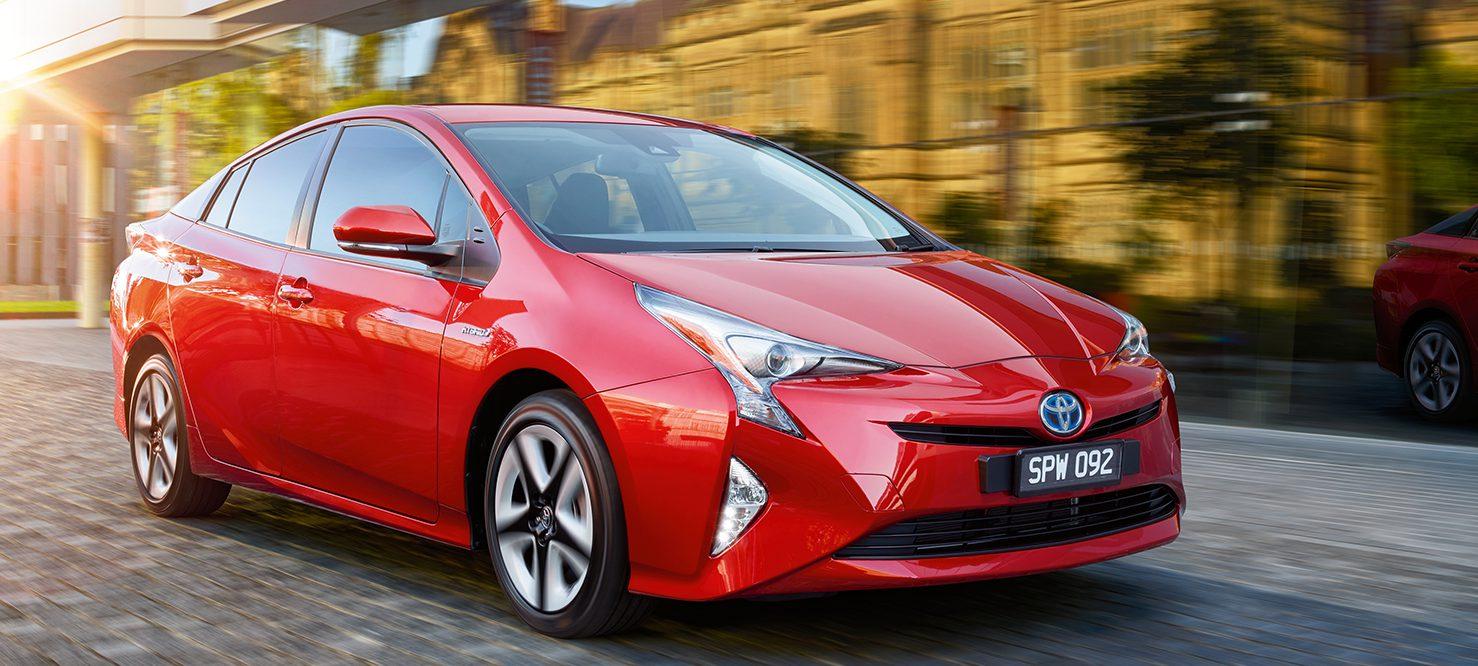 It is a full hybrid car with an electric mid-size hatchback. Formerly it was a sedan. Toyota Prius which was developed and manufactured by Toyota is among the cleanest vehicles sold in the United States. It also got ranked as the most efficient gasoline-powered car in 2016. First launched for sale in Japan but later Toyota Prius is solved in over 90 international markets and ruled the global market after being launched worldwide in 2000.
With the success of the Prius, Toyota later expanded the Prius family and added more automobiles to its line. It globally accumulated the sale of 5.7 million in 2016.
Toyota Auris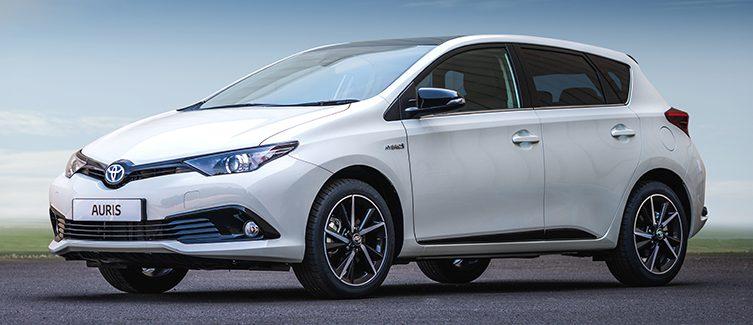 Toyota Auris has been derived from the Toyota Corolla. It is a compact hatchback. The first generation was started with Corolla and the second one had compact five-door hatchback and station wagon. More luxurious Auris was named Toyota Blade in Japan.
     SEE MORE:
What do we get on comparing functions of Toyota Prius and Auris?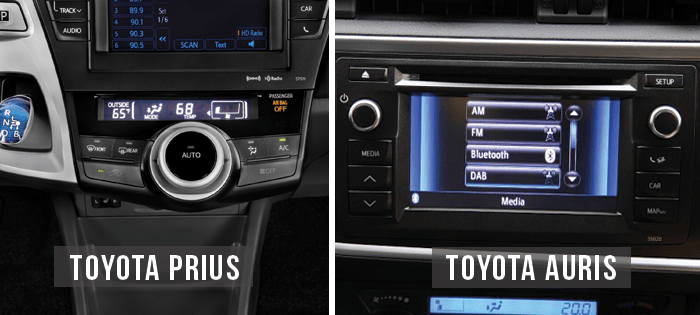 The Prius has got a spacious boot along with a nicely built floor; the floor obscures a "secret compartment" under it. The Auris on the other side offers you a compromised boot because the battery takes up whole space.
On comparing Toyota Prius vs Auris, we see that Prius offers a huge advantage for anyone serious about the economy. It has MPG tracking through which you can track mpg per-journey. You can also check your previous graphs and such information can be real helpful at times. This is missing in Auris.
The HUD: It's another merit of Prius. It turns out to be genuinely helpful when maintaining speed or engine mode, to keep an eye on the pathway. But in Arius, you'll need to look down at the analog meter. This can be irritating.
You get a bonus point in for your driving position too. The wheels are adjustable; while the Auris always seems to be a little high, which compensate you to bump the seat up.
Prius offers you better Bluetooth connectivity and voice control, then what you get in Auris. It also has good sound quality of the audio system.
While Auris has small rear view screen, the Prius offers a larger one. It has a large screen for Reverse cam which makes it easier to see what's going on than the tiny display.
For this comparison, the winner is completely Toyota Prius, the standout choice with its fully functions and fuel-economy.
What do we get on comparing the style of Toyota Prius and Auris?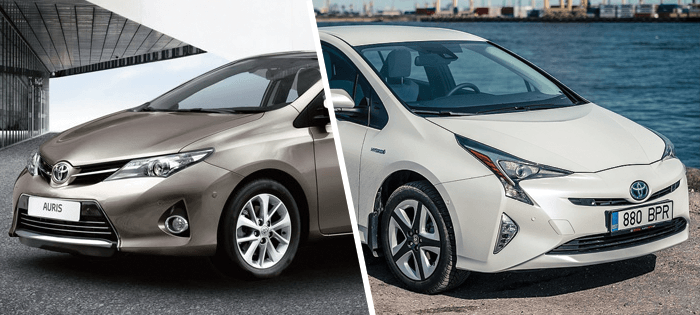 Toyota Auris has a much-styled interior with dark leather seats, dark gray materials which provide a warm and comfortable ambiance. Prius, on the other hand, has cheap gray plastic material.
Auris has electric folding mirrors which can be very helpful at times, especially when you have compromising space in your garage or parking lot. Prius is missing this one.
The USB compatibility is amazing in Auris. Just plug in your cable and you're all set to play whatever you want. Prius surprisingly has got no USB; they have Bluetooth option for music.
The sporty Steering wheels of the Auris are more comfortable than that of what Toyota Prius has.
Competing Toyota Prius might be an impossible mission although the Auris has some advantages in comparing of the style. However, if your budget is limited for purchasing the Prius, Toyota Auris is also a sensible choice with its reliability, smart technology and stylish touches.