Here's a Peep into What Everyone Will Be Driving in 2020
Last updated
Feb 04, 2021
0 comments
Future is unpredictable. Well, not every time, especially when it comes to cars. 10 years ago, the year of 2020 sounded like a total sci-fi movie scene to us. Today, we stand just a few steps away from reality. Now, we can not only predict what the world would be like in the next 3 years but also what everyone will be driving in 2020. Yes, 2020 is around the corner, and we are ready to give you a sneak peek at the best of automobiles in 3 years from now.
So, if you have been thinking of putting up your car for a pre-owned car sale, wait for a while till you can decide what you are going to buy next.
What Everyone Will Be Driving In 2020
We bring you 10 cars that will rule the roads in 2020. There may be more of them coming, but for now, these babies are the most likely to rule the world.
1. Ford Bronco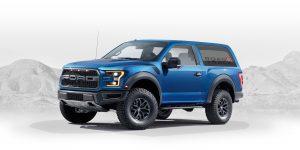 This model can be a tough competitor for Jeep Wrangler Unlimited. With its launch at the January 2018 Detroit Auto Show, it will be ready to share the platform with the midsize truck from Ranger. Not only that, Ford Bronco will have four doors just like Jeep Wrangler Unlimited. Whether it can beat its competition and live up to its name, we'll get to know in January.
2. Chevrolet Silverado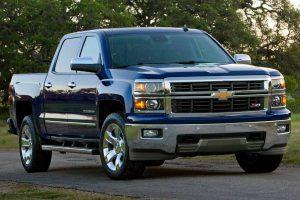 The same Chevrolet, that once censured Ford F-Series for its use of aluminum bodies, is now coming to market with the name of Silverado. Looks like Chevrolet is now coming to terms with future of automotive industry, as Silverado presents aluminum architecture. With its powerful engine, along with large and comfortable inside, this type of truck might be many driver's cup of tea.  
3. Chevrolet C8 Corvette
The good old Chevy has been dreaming of creating a mid-engine Corvette since the previous century. And, Chevrolet C8 Corvette is what materializes the dream. The machine is still in its testing phase, yet people have caught glimpses of the car on public roads and go absolutely crazy about it. 
Some secrets you need to know about Chevrolet C8 Corvette
From what we can see here, Chevrolet C8 Corvette is without a doubt the new trend of 2020 for all car owners, not only for its beautiful design but also the breakthrough comparing with old models.
4. Porsche Mission E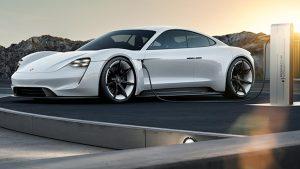 The concept for Mission E came out in 2015, marking a great advancement for the luxury car brand. This is something that the automotive industry has only dreamed of till date. And, 2018 is the time when this dream comes alive on roads. The name will however, will not be Mission E, of course. Also, it is slated to offer a prize much lower than Panamera sedan. It could, in fact, go even as low as $50,000. With beautiful design and reasonable price, this electric sedan is definitely what everyone will be driving in 2020.
     SEE MORE:
5. Mercedes AMG Project One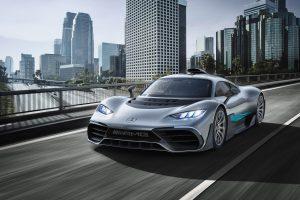 Mercedes loves to bring out a car that feature F1 technology, and this one will also be brought in the dish. AMG Project One can run at a flash speed of 217 miles per hour. Not only that, this beast features 1,000 horsepower, 4 electric motors, and a 1.6-liter turbocharged V6 engine. The other news (you decide if it's good or bad) is that Mercedes will produce only 275 units.
6. Rolls-Royce Cullinan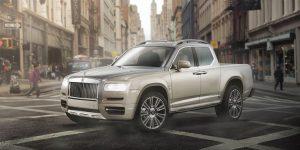 Rolls-Royce is ready to beat the soon-to-come Bentley Bentayga with its Cullinan. Yes, Rolls-Royce is all ready to enter the SUV game. We may not ever think Rolls-Royce when we think SUV, and even the company may not like that tag. But, the inside industry tips say, that Cullinan sure looks like an SUV.
7. Ram 1500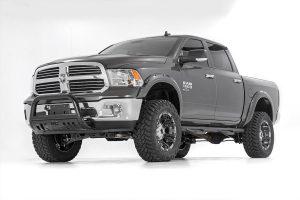 This steady player in trucks got a little unsteady in the past few years. After its last truck in 2009, a decade later, they provide the best innovation ever – the Ram 1500. This one promises way better aerodynamics, lightweight steel and aluminum body, and a split tailgate. FCA trucks' fans are sure to wait with bated breath.
8. Volkswagen Arteon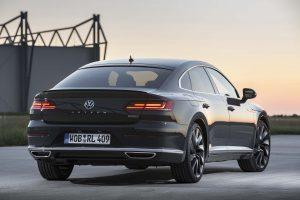 Despite the not-so-warm welcome for the CC sedan, Volkswagen reattempts sedan with Arteon. It sure looks slick and sporty, coupled with the elegance of Audi A7. With the car hitting the dealerships in mid 2018, do you think that Volkswagen can make it big in the luxury sedan segment?
9. Aston Martin DBX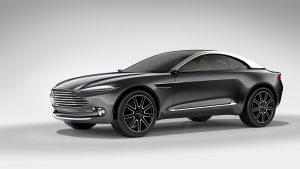 SUVs and crossovers are on every car maker's mind simply because it's on every buyer's mind. While the best of makers like Ferrari, Lamborghini, and Lotus venture into this segment, Aston Martin may be the first one to hit the bull's eye. DBX, the four door crossover, is coming with plenty of sports car features. Also, we are expecting it to feature the 5.2-liter V12.
10. Toyota Supra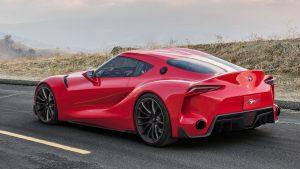 This year, Toyota is moving with a lot more discretion than its competition in the same platform, BMW. A befitting answer to BMW Z5 will be Toyota Supra. Since it looks very similar to the FT-1 concept launched in 2014, there are two possibilities. It could either make big changes, and come with a different car called Supra, or it could just re-brand the same as Supra. Well, there are many valid reasons to buy a Toyota anyway. Let's see if this will add to the list.
So, come 2020, and we're ready for the future of automotive industry. Are you?