6 Important Rules To Open Car Door Safely
Last updated
Dec 30, 2020
0 comments
Many people think that opening car door is a simple action. However, when open car door, drivers must follow these rules to make sure there will be no incidents.
6 Things Drivers Must Remember When Opening Car Door
Most car owners underestimate the danger when they get out of the car, which leads to many horrible accidents. In this article, we will list out 6 things all drivers must know in order to avoid unintentional problems.
Take A Look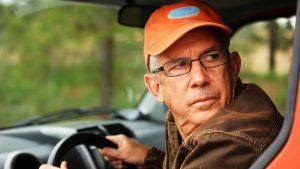 The first rule of drivers when getting in and out of a car is to observe carefully. It is recommended to not only see your surrounding by door mirrors but also by your eyes. Turn the head behind to examine every blind spot that door mirrors cannot show before going out .
When opening the door, it is important to open slowly in order to avoid any incoming object.
Open The Door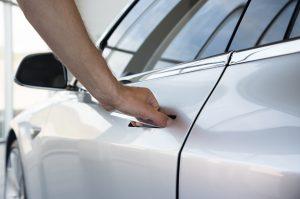 Opening the door is the very simple driving technique but often being underrated by many people. When open your vehicle door, people should grab the handle by the left hand and pull the trigger by the right hand. People must not be hurry in order to fully control the door.
Open the door by both hands will help you control the door easier.
Keep Reliability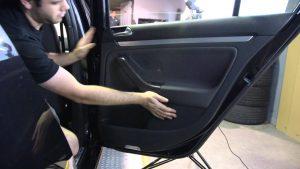 Slow and stable movement when going out of the vehicle will not only help driver react with sudden movement, but also send notice to other cars.
There are many drivers with slow react on the road, and they cannot react quickly to sudden door opening movement. So don't rush it ! Instead, car owners should just open a small distance enough to slide out at first, then slowly open wider when the road is clear.
Warn Other People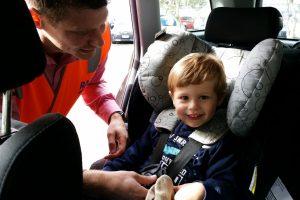 When driving with many people, it is essential to give them a warning before reaching the destination. If driving along with children or old people, drivers should tell them to maintain their position.
It is wiser for you to go out first and open the door for them rather than let them open themselves. Not only it is easier for car owners to control the situations but it also safer for yourselves and outside vehicles.
Adjust The Distance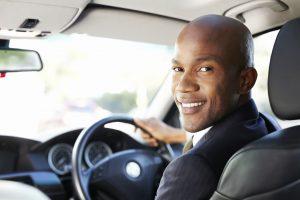 Parking in narrow parking slot will damage your vehicle if car owners open the door recklessly. In order to protect your car, it is wisely to adjust the outside distance before opening the door.
SEE MORE
>> How To Keep Yourself Safe When Driving In The Rain
>> All Drivers Need To Know These Pumping Tips! 
Choose The Parking Spot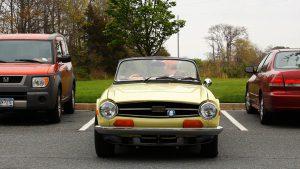 In order to reduce the possibility of damage the vehicle, drivers should slow down before reaching the parking slot or the selected destination. The spot to park correctly should be wide enough for opening the car door completely without any impact.
A survival trick for driving incident is to stay away from narrow paths, small roads, restricted roads,… in order to avoid unwanted traffic jam as well as to protect your cars.