Toyota RAV4 VS Nissan X-Trail: Which is better?
Last updated
Dec 23, 2020
0 comments
Compact Sports Utility Vehicles are always very popular among the mass. Here, I am going to compare Toyota RAV4 vs Nissan X-Trail on many standards. Both the cars are famous for their value of the money features and excellent grip on the road. So, let see what the real facts about both are.
Toyota RAV4 vs Nissan X-Trail Comparison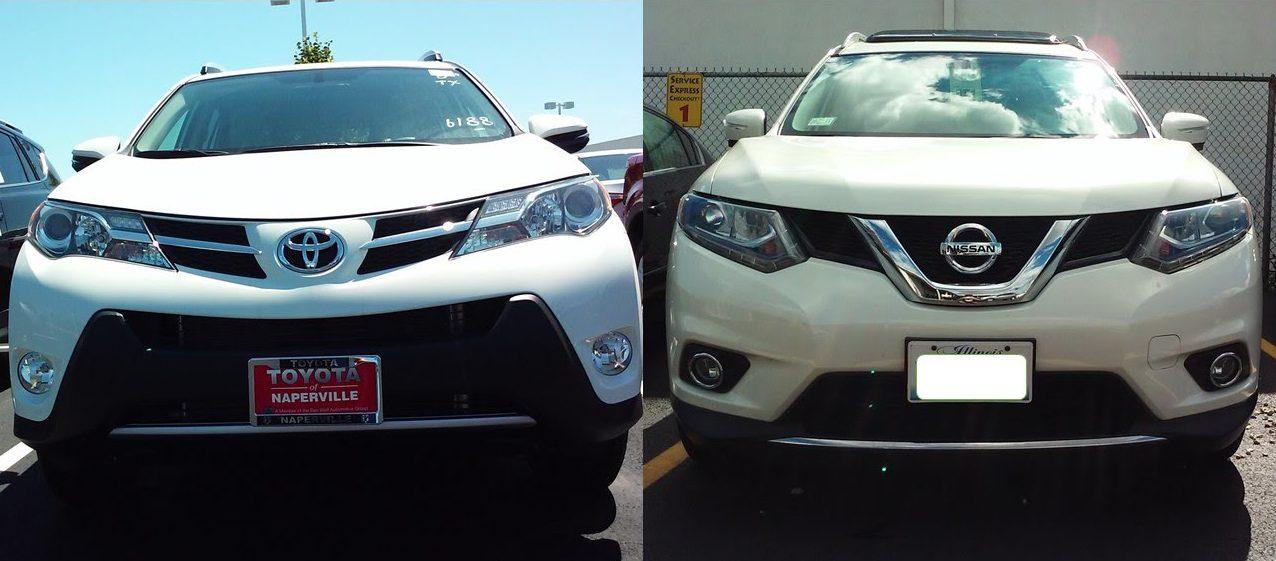 | | | |
| --- | --- | --- |
| Main Features | Toyota RAV4 | Nissan X-Trail |
| Passenger accommodation | 5 | 5 |
| Power Windows | yes | yes |
| Air Bags | yes | yes |
| Top Speed | 114mph | 112mph |
| lock | 4 WD | 4 WD |
| Pick up | 8.3 second | 9 seconds |
| MPG | 31/25 | 31.7 |
| Launch | 1994 | 2000 |
If you are looking for an economical mid-size SUV that perfectly serves as a family cargo, Toyota RAV4 and Nissan X-Trail both are in the race with equal points. However, as we include the features comparison, the battle of Toyota RAV4 vs Nissan X-Trail is definitely interesting. Let us start the countdown.
Interior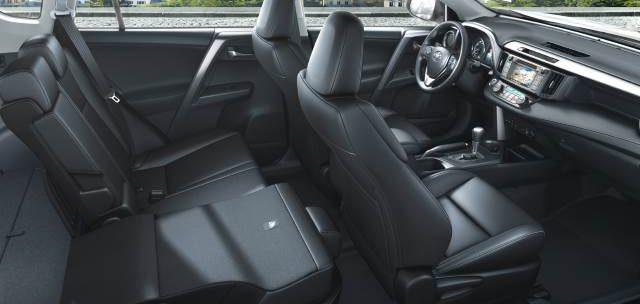 Toyota RAV4
The SUV is not exactly fit for five people as the fifth passenger can face small legroom. However, the interior of the car has a number of features like power window, keyless entry, enough storage space etc. The carcass of the SUV is just like any other modern car. Power locks, foldable rear seats, shift lever, etc. add the extra charm. The SUV is entirely dedicated to the small family where the cargo area includes a cup holder, shopping bag hooks, tie down hooks and door panel pockets. The foldable rear seat adds extra space to the cargo area, which is quite versatile. Map-lights, digital clocks, seat's height adjustment etc. appends additional features to make it comfortable on the road.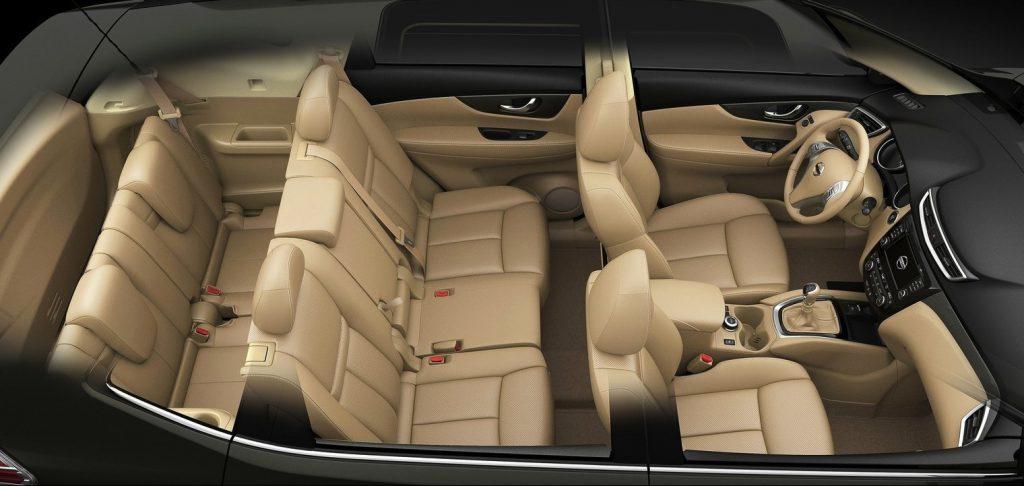 Nissan X-Trail
The SUV is perfect for five adults. The car is spacious but the feel of softness is missing somewhere. However, the peculiar instrument panels, extra glove box, easily accessible control, low mounted AC vents are other features, which are impressive. The chassis of the car is strong and includes all the safety features like dual front airbags, electronic brake-force distribution or anti-lock braking system.
Toyota RAV4 vs Nissan X- Trails round 1 goes to Nissan for sure.
     SEE MORE:
Exterior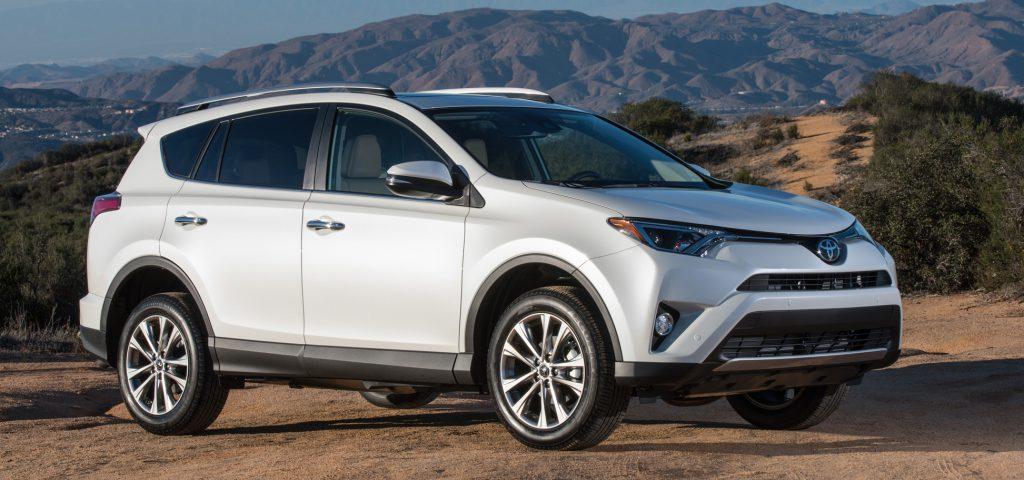 Toyota RAV4
The car is available in three-door as well as five-door versions. It shows the entire curve beautifully along with the high window, funky wheels, and less aggressive AWD vehicle. The rear door is hinged on the right. So, It may be problematic for the right-hand drivers. The car comes with 16" steel wheels, fog light and 70 series all seasons tires. The optional lockable center and short, front and rear overhangs add some extra oomph.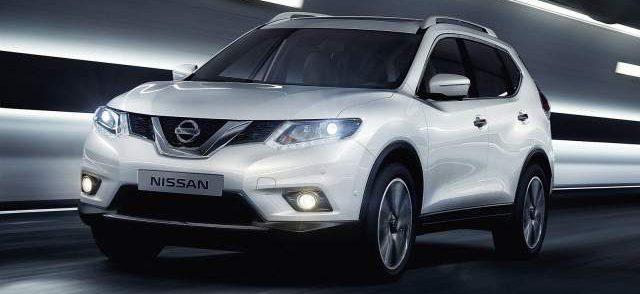 Nissan X-Trail
Are you looking for a boxier SUV? Here is your perfect car. The monstrous Nissan X-Trail is a crossover SUV. It has a large rear hatch, optional roof rack, light towing capacity and heavy looks. Although, X-trail is not economical compared to the RAV4, but on the road it is amazing. The car is fitted with 65 series all-season tires, large power sunroof, and alloy wheels.
Toyota RAV4 vs Nissan X-trial round 2 goes to Toyota undisputedly.
>> Best deals for you: Toyota RAV4 2006 for sale
Performance on the Road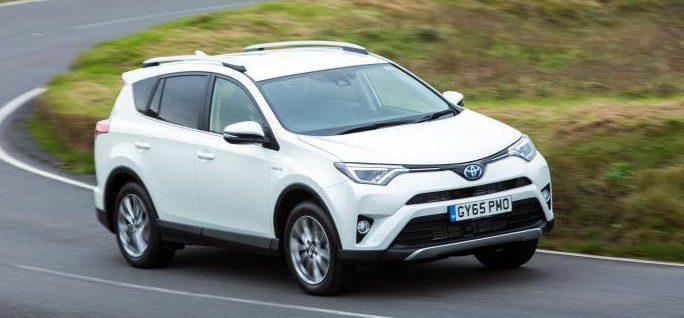 Toyota RAV4
The driving is smooth in urban areas, but as soon as the SUV goes off road, the problem starts. The small 1.8l to 2.0l engine makes the car not so perfect on the highways. The 127 HP is definitely not, what one looks in an SUV. Here, the noisy Powertrain spoils the meaning of fun driving for sure. Apart, the SUV is fuel-efficient when one drives it at a moderate speed. Toyota RAV4 is great for a smooth drive with the family as it is easy to handle. At turns, the car starts to shine. It can execute a three-point turn, which makes it fun to drive on busy and packed roads. The vehicle is reliable when one gets comfortable with the wheels.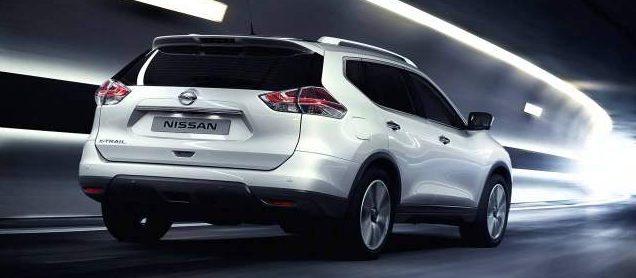 Nissan X-Trail
Opposite to the RAV4, X-Trail is not for the urban runabout. Its tall features give great views and its strong chassis makes it easy to drive off the road. Although it does not come under sports car segment, but the interior, versatility, and space can challenge any sports car easily. It is entirely a powerful car with four-cylinder engines. Even the small gas capacity (2.0 l) delivers 40HP, which is amazing. X-Trail GT (turbocharged version) of Nissan delivers 280hp with the same gas capacity. The four-speed automatic transmission, manual transmission or five-speed transmission, either 2WD drive or 4WD drive is the real example of a versatile car.
Now, because of the less aerodynamic body, the car is not flexible on the road. However, on the bad road condition, one can change FWD to AWD mode of driving for a swift flow. Furthermore, the driving on LOCK-MODE is not safe, especially in 4WD mode. Still, the X-Trail steering and suspension are well tuned. The car is easy to control and a bliss for a long drive on tough roads.
Toyota RAV4 vs Nissan X-Trail round 3 goes to Nissan again for its off-road control quality.
The Ultimate Winner: Toyota RAV4 vs Nissan X-Trail
No doubt, Nissan X-Trail is a better choice than a Toyota RAV4 if one is looking for a sturdy car, with a powerful performance in the end. Still, choosing a car is one's own personal choice. If one checks Toyota RAV4 vs Nissan X-Trail, on the urban road, Toyota RAV4 performs better while off-road, it cannot even chase Nissan X-Trail. Whichever car you choose, look for safety, smooth drive and your requirement first and then only decide.