Nissan Cube vs Honda Fit: Choose your family car
Last updated
May 22, 2018
0 comments
Although a subcompact hatchback and a compact wagon aren't typically competitor, both Nissan Cube vs Honda Fit regularly stays in the same list of consideration. Both are very similar as having almost the same body length, good space for passengers and cargo; and last but not important, a high score in crash tests. For someone who're looking for an affordable vehicle in the city, then it's going to be hard to choose between these two. Therefore, today Car From Japan will give you more clues to choose your city car between  Nissan Cube vs Honda Fit.
Nissan Cube Over View
Nissan Cube public in 1998, and initially sold only in Japan. Later, Cube got it into North American and European markets since 2009 but in 2014 yet again exclusive only in Japan. Nissan Cube has been recognized as Top Safety Pick by IIHS; 2010 Automobile Design of the Year Award; and (sounds funny to me), AAA Top vehicle picks for dog owners. Third Generation of Nissan Cube is from 2008-1014.
Honda Fit Over View
Since its first introduced in 2001, despite it hardly good looking shape; Honda Fit always stays on top of its range for smart space design, yet fun to drive, excellent visibility and fuel fuel-efficient. Over the years, Honda Fit won many awards such as Japan best car of the year; MotorWeek Drivers' Choice Awards 2007—Best of the Year; 2012 Best Cars for Families Awards – No. 1 in Affordable Small Cars; and so on… Honda Fit is also known as Honda Jazz and currently in it's Third Generation since 2013.
Join our FREE CAR GIVEAWAY Campaign here
Nissan Cube vs Honda Fit Comparison
Performance and Fuel Consumption
For some tests, Fits has better acceleration but Cube is finer in highway driving range. In most of the driving test on city, highway and combined road, Honda Fit proved it is more eco-friendly by using less gas than Nissan.
The Look
In my point of view, I have to say Nissan Cube have a trendy – stylish looking. If you want something stunning and catch the attention of everyone around, Cube is surely your call. Otherwise, for someone who favors a decent look, immerse into the crowd, Fit will serve best.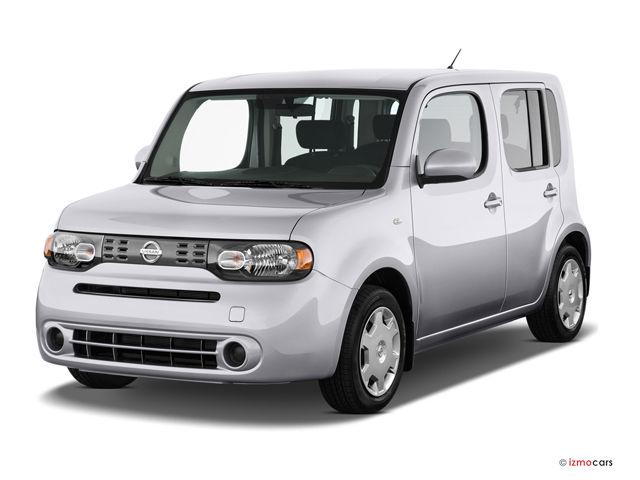 Passenger Comfort
In this field, Cube is highly more focus on passengers experience. Cube's front row head room and leg room are larger, which means more comfort and relax for drivers to enjoy their ride. Cube's second-row seat as well gives more space to guests or family members on board. There is no discuss Nissan Cube wins the passenger comfort challenge in Nissan Cube vs. Honda Fit fight.
Cargo Space
In the normal state, Fit trunk space provides about 1.5 to 1.7 times more than Nissan. Nevertheless, when you fold of the rare seat rows, Cube reveals it's hidden spaces and is slightly more spacious than Fit. So it actually depends on your needs whether you want a bit less comfort but both people and stuff; or lots of space for either people or stuff.
Nissan Cube vs Honda Fit Final Words
I would say, Honda Fit is a secure choice for all ages. Seats for 5 people, enough cargo space and a normal look. On the contrary, Nissan Cube focus more on young ages with a fascinating look, fun to stay in for both driver and passengers.