Torn Between Audi A3 vs A4? Get Your Facts Straight!
Last updated
Jun 05, 2018
0 comments
Car buyers often face the dilemma of choosing between Audi A3 vs A4 when shopping for an entry-level model in the luxury market. For an entry-level deluxe model, both cars have almost similar features and the prices also hover in the same range. There are still some differences nonetheless and you will have to drill deep into their attributes and other aspects to make an educated decision between A4 vs A3.
Audi A3 vs A4: The Differences
If you have to pick up a specific model, you have to compare some key aspects of Audi A3 vs Audi A4 to figure out the right choice according to your requirements.
1. The Price
The A3 is one of the least expensive luxury cars in the market. Its base model is nearly $32,000 and the e-hybrid version (the Sportback e-tron) starts at slightly less than $40,000. The high-performance S3 and RS3 cost nearly $44,000 and $55,000 respectively.
On the other hand, A4's starting price is $34,000 but it can go up to $50,000 with the highest trim. The high-performance S4 Prestige will cost slightly more than that – $51,500.
2. Passenger Comfort & Cargo Space
The A4 wins in both sections. Both cars boast leather upholstery and heated front seats but A4's second row is more spacious and comfortable for adult passengers. All of A4's interior features are top-grade materials, which will beat A3's entry-level luxury attributes any day.

Similarly, its cargo area is larger than the A3, and it is possible to customize it with a 40/20/40 split. The trunk features a convenient design for loading and unloading stuff. Looking at the A3, you will find that none of its version except for the Sportback e-tron has a bigger cargo room than the A4.
3. Performance
The Audi A4 vs A3 comparison will produce almost a tie in this category. With a similar horsepower rating, both models show quick acceleration. They offer a balanced ride on both city streets and country roads.
The control options respond smoothly in both cars. You will enjoy driving them because of the precise steering and highly responsive, strong brakes. Also, no matter which road you have chosen to drive, the passengers won't feel a thing.
          SEE MORE
4. Fuel Efficiency
The A4 will come out as the winner in this section of Audi A3 vs A4 comparison. With the standard four-cylinder 2L engine, the A3's mileage is 26/35mpg in city/highway. The performance drops a little for the turbo four-cylinder engine (220hp) that gets 24/31 in city/highway. On the contrary, both automatic and manual variations of A4 boast of 27/37 mpg in city/highway. Also, the car runs on premium gasoline, unlike the A3 model.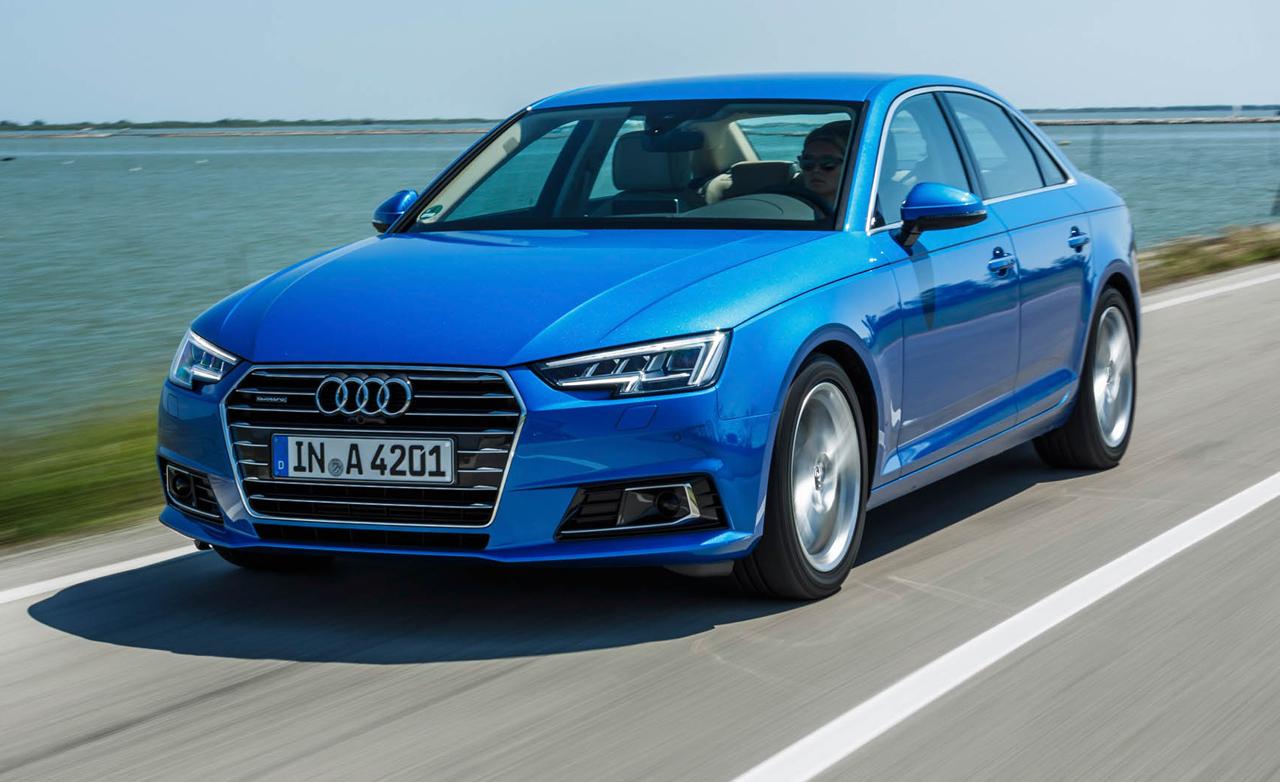 Considering all the aspects, the debate between Audi A3 vs A4 indicates to some specific points. If you want a cheaper, faster, and a smaller car, go for the A3 but A4 will be the better option if you are eyeing for something bigger, more powerful, and smoother.
You want to see an in-depth review of Audi Sportback 2018, check out the video below:
>> Finding a cheap used car in good conditions here <<