Top 10 Best Selling Audi Models
Last updated
Jul 31, 2023
0 comments
The old saying "clothes make the man" is true, but "cars make the man" is even truer in this day and age, and Audi is the brand that can make the man. Anything made by Audi is good, but if "awesome!" is what you're after, check out these 10 best selling Audi models that will wow any hard-core gear head. 
Each one of these models is loved for a reason. With Audi, you can always expect sleek, contemporary design and top-notch performance. 
There is something for every preference and every wallet, so knock yourself out with this fascinating selection. 
Top 10 Best Selling Audi Cars In Market
As we all know, Audi is a famous luxury car in the world today. Audi is known for its luxurious and classy car design with sharp, sophisticated, and modern angles. Audi models also have the ability to customize the design with a variety of color options and a variety of accessories. Audi is considered one of the best-quality imported cars for all connoisseurs. So let's take a look at the list below of the best-selling Audi in the world car market.
1. Audi Q5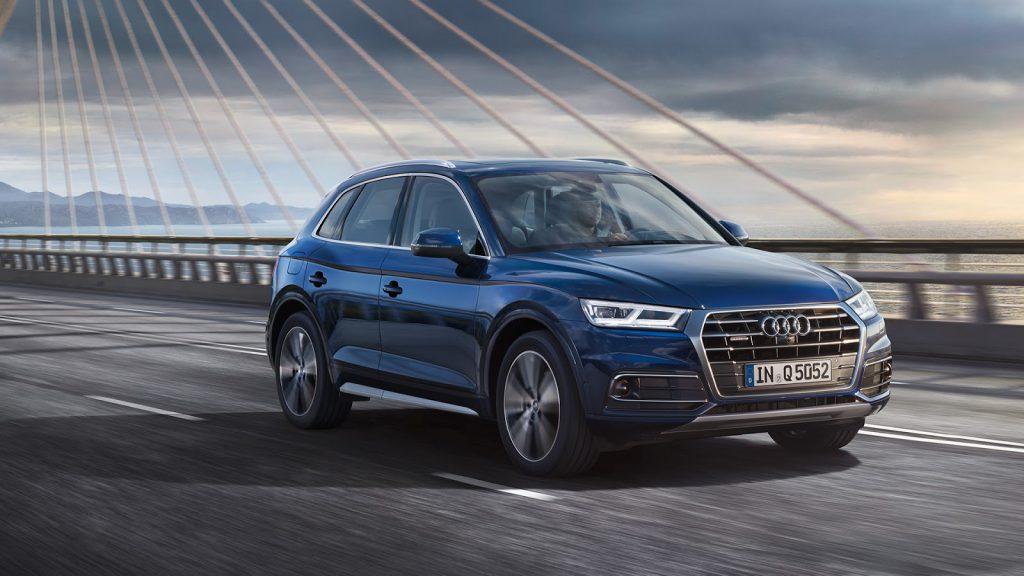 Audi A5 is a luxury model of the Audi brand that was first launched in 2008. With a formidable set of features and all the right things in the right places, Audi Q5 is all set to command the buyer's attention like no other. Some of the eyeballs-grabbing features are the sporty yet sharp exterior and the robustness, which would woo younger consumers. State of state-of-the-art 3.0l TDI 2967cc engine and the ease of handling this giant of a machine are hard to miss.
The Audi Q5 has a modern, sporty, and classy design, with a spacious and comfortable interior. Vehicles equipped with advanced technologies such as central touch screen, high-end entertainment system, and top sound system. In addition, the Audi Q5 is also equipped with safety features such as a collision warning system, parking assist, and cruise control assist.
2. Audi A3 convertible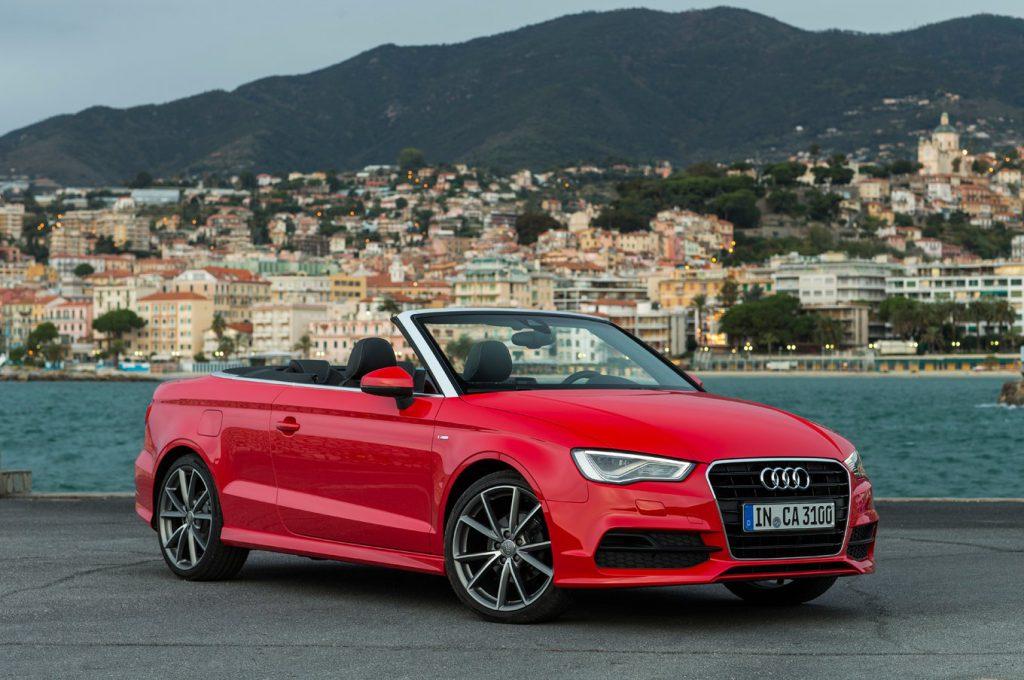 With an extremely responsive 1.8 turbocharged four-cylinder engine, Audi A3 quickly makes it to the list of Audi best-selling cars. A four-seater sedan, Audi A3 Cabriolet looks incredibly appealing which is a major plus point to woo the customers. Even though it won't fit for off-roading, it sure makes an excellent city ride. In addition, Audi A3 also has the ability to operate flexibly and save fuel, especially suitable for urban traffic conditions.
3. Audi A6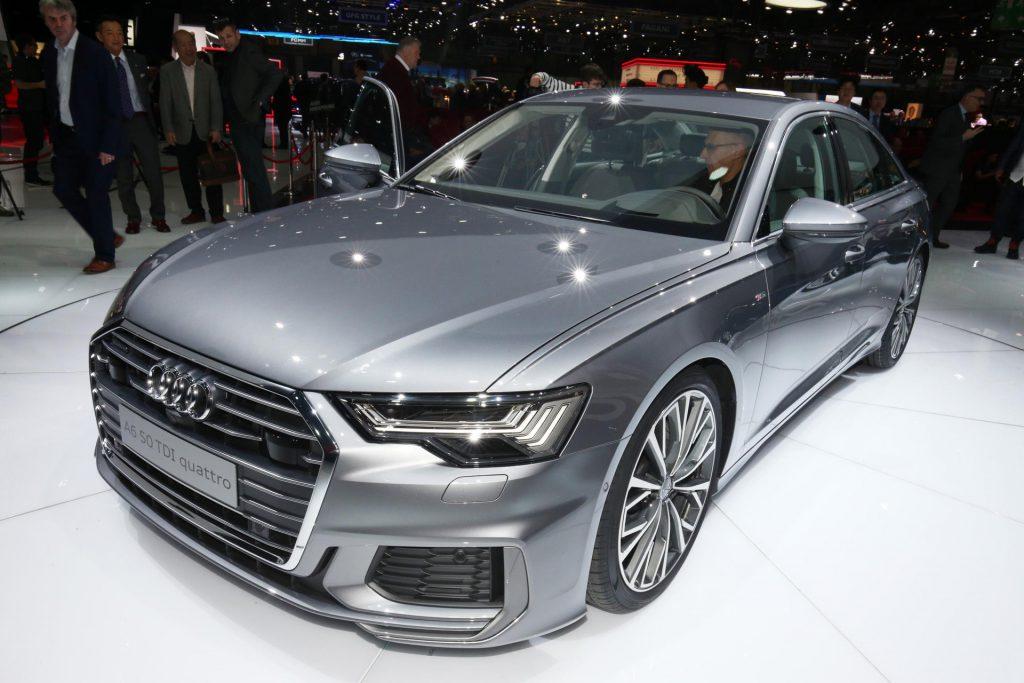 One of the best-selling Audi, Audi A6 is out with some significant changes and upgrades that are not only cosmetic but also technological. First introduced in 1994, to date A6 has had 5 different versions. Constantly updated to meet the needs of the market. Among the new Audi cars, Audi A6 has managed to uphold the appeal it once commanded. A lot can be attributed to the fact that it is incredibly easy to handle and smooth when driven, which is uncanny for a sedan of its size. 
Audi A6 is equipped with gasoline and diesel engines with many different power options. The current version of the Audi A6 uses either a 2.0-liter turbocharged four-cylinder petrol engine or a turbocharged 3.0-liter V6 with outputs ranging from 248 to 335 hp. In addition, Audi A6 also has a plug-in hybrid version, equipped with a 2.0L gasoline engine combined with an electric motor to generate power up to 362 hp.
4. Audi A8L 60 TDI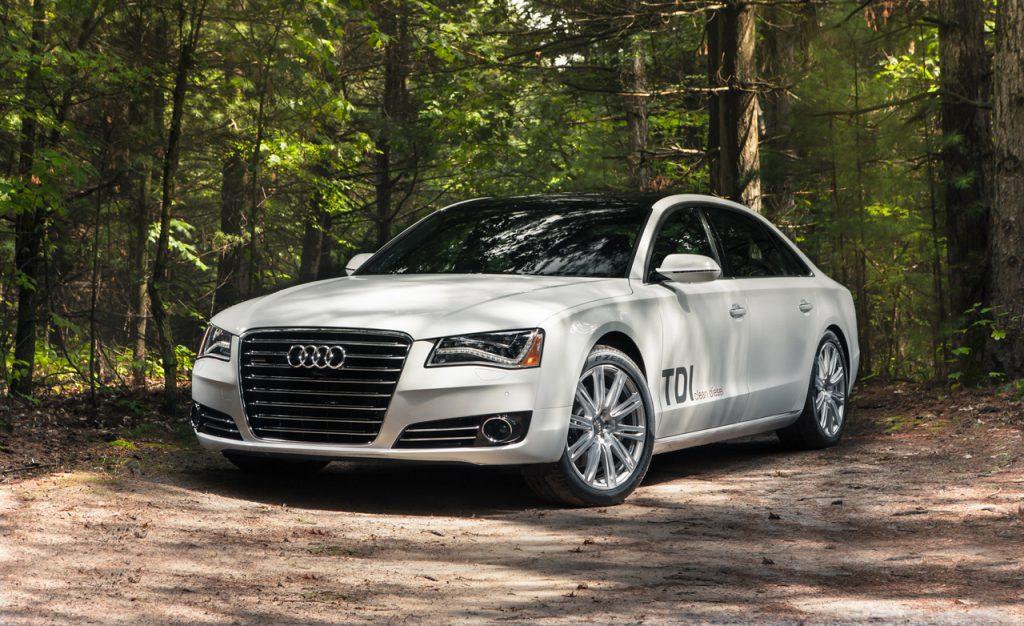 Not to be confused with its predecessor Audi A8, Audi A8L 60 TDI is one of the best-selling Audi despite being different from its hugely successful predecessor in numerous ways. Strong engine and comfortable interior are the strong points of this car.
5. Audi Q3 35 TDI Quattro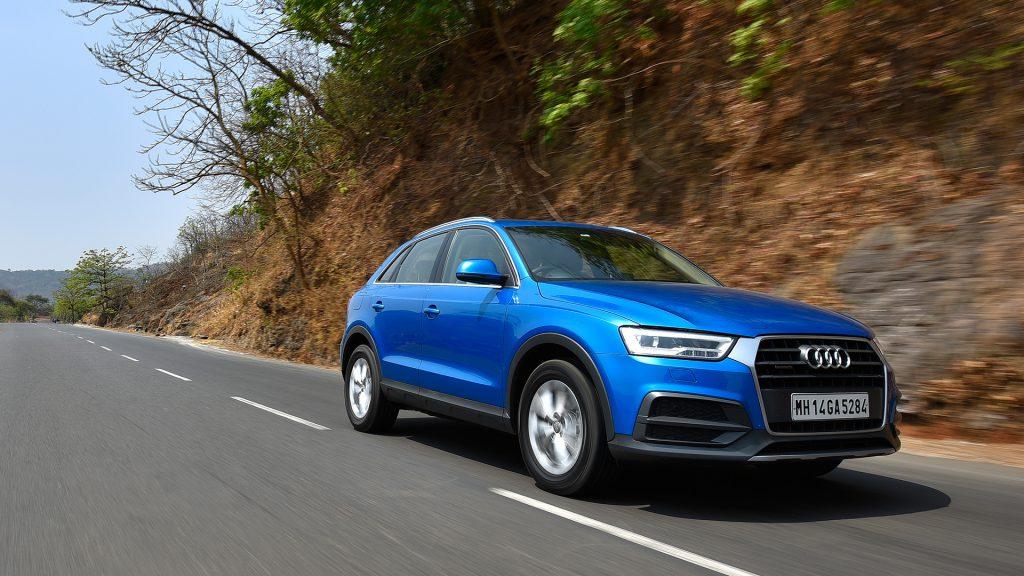 Ever since it was rolled out, Audi Q3 Quattro has been making waves like no other. And why not? It succeeded in breaking the established norms in design and capabilities when it comes to the automobile landscape. Audi Q3 Quattro, essentially a compact SUV, has a light steering which is an absolute delight to handle. It proved that an SUV could be less boxy and gracefully appealing without giving away the power and performance.
6. Audi R8 V10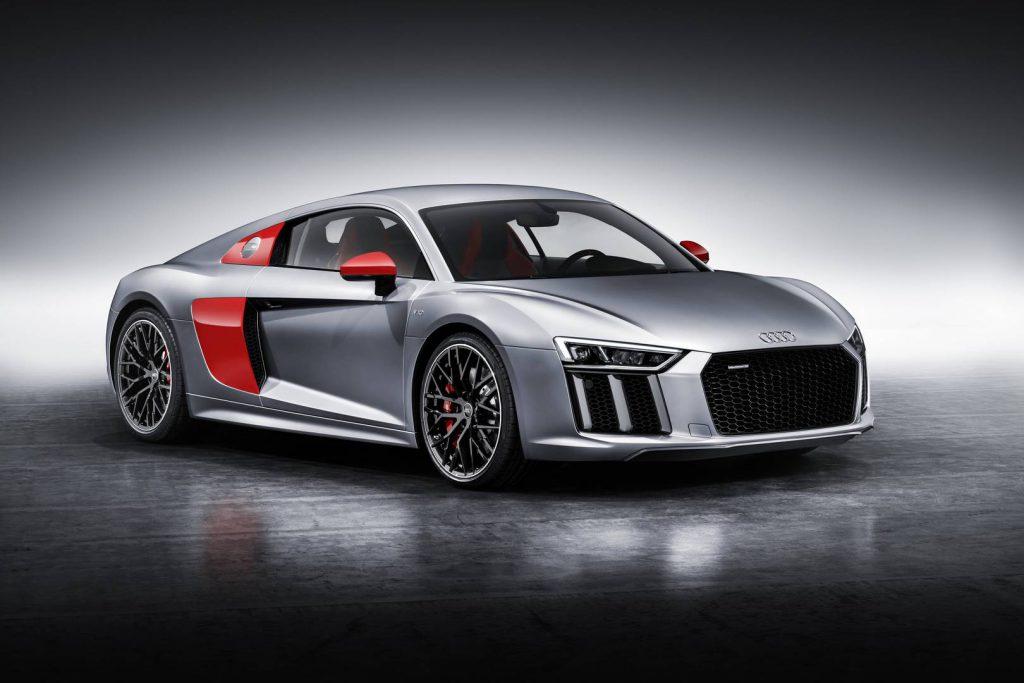 If there is one car on which one can blindly put faith and money, it is Audi R8: crafted not only never to disappoint but also to do things that the driver can't even imagine was possible. One of the top range cars by Audi, the Audi R8 v10, is an artwork on wheels when it comes to looks. All the more, it is packed with top-of-the-line technological upgrades and a formidable engine to bundle everything.
Read more:
7. Audi A3 40TFSI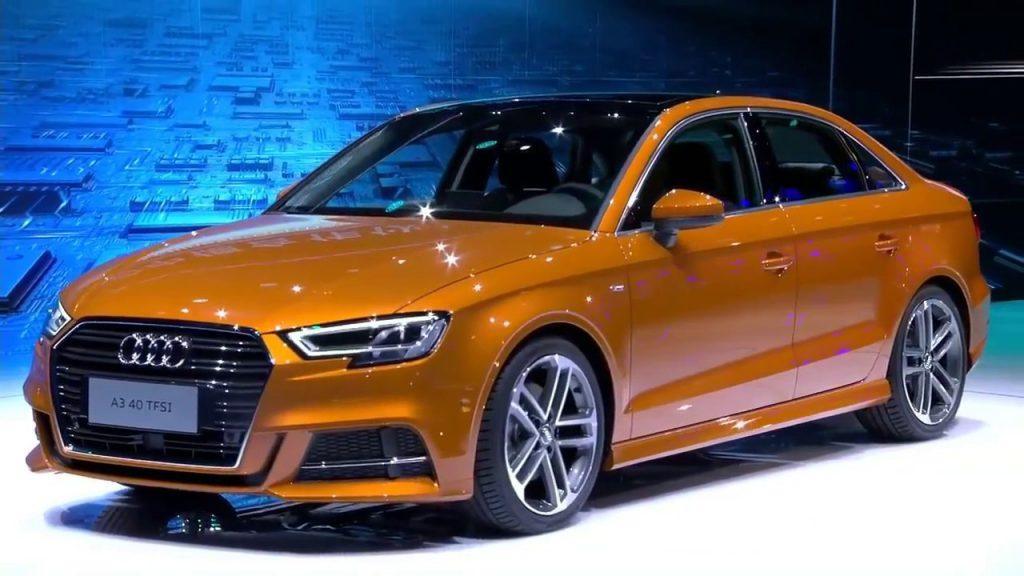 Audi A3 has been hugely successful even as a new Audi car because it appealed to not only the younger population but also, the older. Behind it's unassuming or at least, not very formidable appearance, the car packs a power punch. The Audi A3 is equipped with a TFSI or TDI engine, with power from 110 to 190 hp and torque from 200 to 400 Nm. The transmission of the car can be 6 levels S tronic or 7 levels S tronic.
8. Audi A4 30TFSI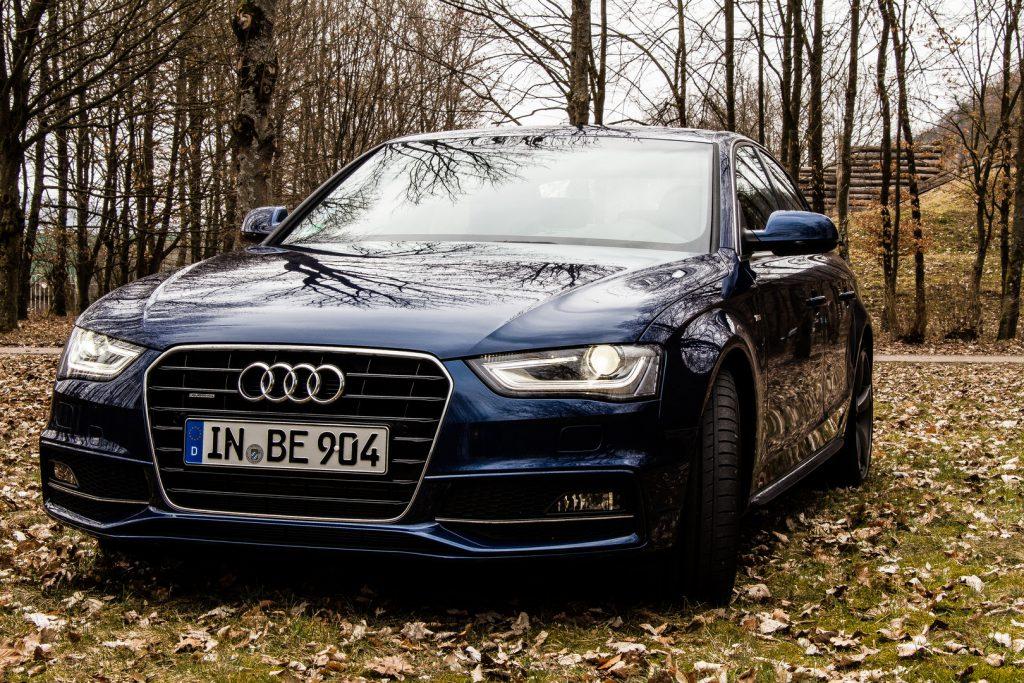 Audi A4 is a midsize sedan manufactured in 1994. At the same time, it is regularly updated to meet the needs of the market. With a rather evolved design, the Audi A4 is catchy in all aspects. With a 1.4l turbocharged four-cylinder engine, the car brags of lightness and smooth movement like a breeze. Complete value for money, we would say.
9. Audi TT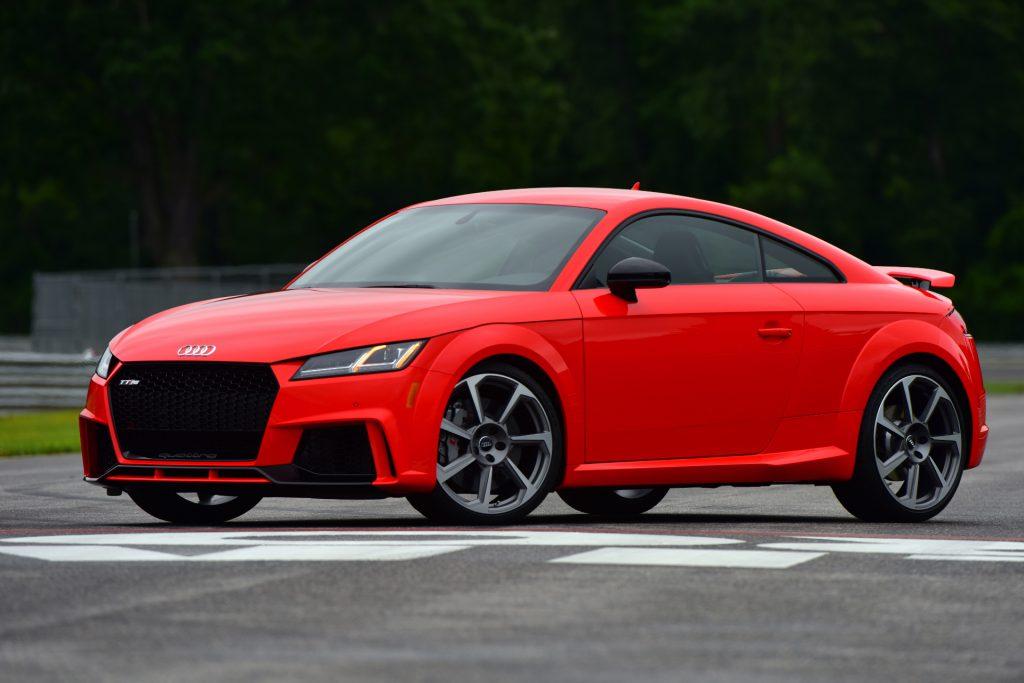 No list of best-selling cars is complete without mentioning the Audi TT. It is one of the hottest sports coupes in the market that has given tough competition to its rivals. With a 2.0l engine and FWD, the car spells awe and panic. Audi TT  is a remarkable name with advantages such as distinctive beautiful appearance or modern interior. However, this model has a disadvantage in terms of fuel consumption and this detail does not seem to be suitable for the context of environmental protection, which is increasingly being emphasized today.
Audi Q7
Without saying, Audi Q7 is loved by many drivers 
Currently, in the market, Audi Q7 is one of the most luxurious SUVs. And mind you, Audi has gone the extra mile to put equal emphasis on making the car "the best", "luxurious" and an "SUV". Goes without saying, that the car seamlessly binds the cool look on the outside with the smoother than smooth off-roading experience.
Audi Q7 is available in both petrol and diesel engine options, with a variety of power ratings. The most powerful version is the SQ7, powered by a 4.0-liter V8 diesel engine and featuring an electric compressor to reduce turbo lag. It makes 429 hp and 664 lb-ft of torque.
In addition to powerful engine options, the Audi Q7 is known for its comfortable and spacious interior, as well as advanced technological features. It comes with a range of driver assistance systems, including adaptive cruise control, lane departure warning, and automatic emergency braking.
Watch the video to learn more about the pros and cons of the Audi Q7:
These 10 beautiful beasts are best sellers for good reasons. While some of the 10 best-selling Audi models are no-brainers, quite a few are surprises. 
Generally, Audi is a luxury car brand famous for its powerful, stable, and safe performance. The engines of Audi models are equipped with turbocharger technology. Helps increase engine performance, save fuel, and reduce emissions. The suspension system is well-designed. Helps to reduce vibration and improve stability when moving. However, with Audi's renowned blend of sleek design and great performance, you know you're getting the best of both worlds with any of the above lineups, depending on your priority.  
Need more information to pick out the best Audi model for your needs? If performance is your priority, check out this list of The Top Audi Engines For Excellent Performance. If you love to discover some types of cars and catch up on all the car trends, let's take a deep look at our website to daily update our articles to satisfy your demands and gain knowledge about the car industry.