SUVs, MPVs and Crossovers: A Full Comparison
Last updated
Nov 20, 2020
0 comments
There are many car body types in the automotive market nowadays designed for very different needs, each with different weight, seating configuration, chassis, power and driving experience. If you're planning on buying a family vehicle or a seven-seater, you might be confused with the seemingly similar MPVs (Multi Purpose Vehicle), SUVs (Sports Utility Vehicle) and Crossovers. 
MPVs, SUVs and crossovers are all great choices for all-around driving for families. Each category, however, offers unique strengths, which you should be familiar with in order to pick out the most suitable class for your needs. This guide will help you learn the differences between MPVs vs SUVs vs crossovers in terms of construction, interior, engine power and driving capabilities. 
MPVs: What Are They?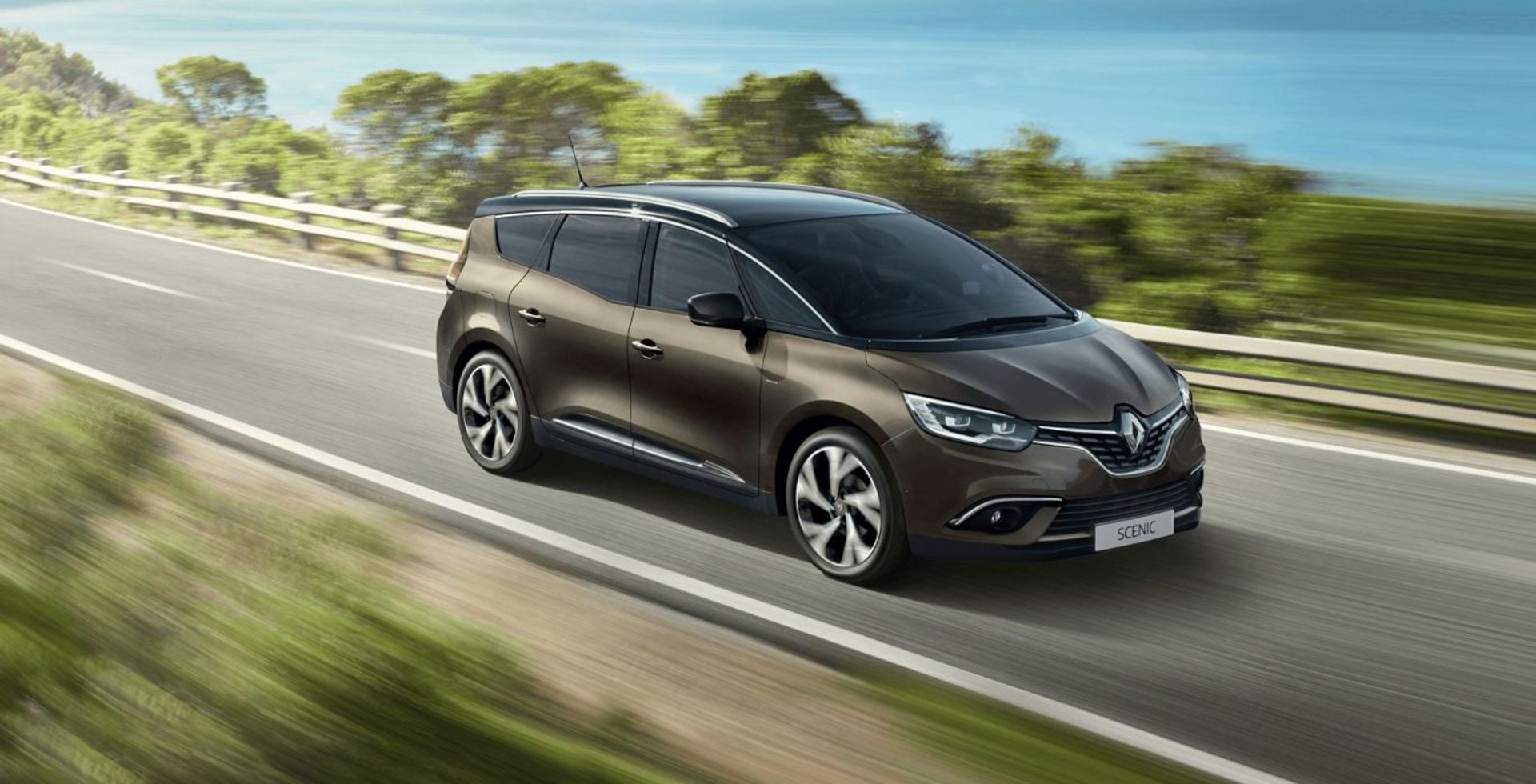 What does MPV stand for? MPV stands for Multi Purpose Vehicle, a car classification used in Europe and Great Britain. They are sometimes also called minivans in the US and the space wagon in Japan. The MPV emerged as the most popular passenger vehicle class in the 1990s, with the best selling models including the Ford Galaxy, Renault Espace and Citroën C3 Picasso. 
They are known to resemble a minivan, however unlike minivans, the most easily noticeable difference is that MPVs have rear swinging doors instead of sliding ones. In addition, MPVs are more lightweight and compact, and typically have a low roof despite the varying number of seating capacity. In terms of body shape, MPVs are relatively short in length, and they usually have a short, aerodynamically shaped hood.
Meanwhile, compared to the average family saloon car, MPVs are usually taller than, to provide greater headroom and ease of access since they cater for larger families. MPVs do come in different sizes.  
The modern MPV is typically a hatchback and is designed, first and foremost, for transporting a larger group of passengers with comfort and safety as the priorities. Among the many car body types, MPVs are known for offering some of the most flexible interior layouts. 
In fact, MPVs offer a varying number of seat configurations. While most cars in the category often have seven seats, you can easily find models that seat five or eight. 
Regarding driving experience, MPVs are practical for daily driving in normal conditions. However, maneuvering on off-road adventures would prove quite challenging, especially  when compared to the off-roading SUVs. 
This is because MPVs typically have the front-wheel-drive option, which is what makes them unsuitable for rough terrains, while  SUVs typically make use of four-wheel-drive or all-wheel-drive, with rear-wheel-drive available on some family models. 
In short, MPVs are practical, economical and fuel-efficient solutions for families living in the city seeking a vehicle for daily commute. There are many options to choose from, however in terms of variety and advanced technology, MPVs somewhat fall behind SUVs. Presumably because of the increasing success of the SUV category, development of MPVs during the last decade seems to have slowed down, except for the occasional refresh and addition of extra kit. 
READ MORE
SUVs: What Are They?
In Western countries, the big, strong and versatile SUVs have been gaining popularity and taking a bigger share of the market with every passing year. In North America in particular, where nature calls for adventurous off-roading camping, SUVs and pickup trucks are by far the two best selling categories. 
What does SUV stand for? SUV stands for Sports Utility Vehicle. As the name suggests, these vehicles are larger than regular passenger cars with a much more sporty, rugged look. The primary differences are their power and driving capabilities: SUVs are designed primarily to be driven off-road. 
The first generations of the SUV are the Jeeps and the Land Rovers around the time of World War II. The first real commercial SUV is often said to be the Jeep Cherokee, which made it to the market in 1984. 
The first difference between MPVs and SUVs is driving or off-road capabilities. SUVs are typically heavy-duty four-wheel-drive vehicles meant for wilderness exploration on tough, bumpy or low-traction tracks. Many models are all-wheel-drive and rear-wheel-drive. SUVs' typically high ground clearance also contributes to their off-roading capabilities. 
In a 4WD system, each wheel will spin at the same constant rate as all the others. This will better ensure the car's stability and traction on slippery, tough and uneven ground when driving off-the-beaten-path.  Most 4WD systems are part-time systems that can be used when required and then disabled, putting the vehicle in two-wheel drive more suitable for driving on regular roads.
Despite their primary purpose being off-road vehicles, SUV has been gaining popularity for being powerful and robust, and countless models are driven around cities and on highways only. Many drivers prefer them over MPVs for their superior engine power, suspension system and easy driving motors.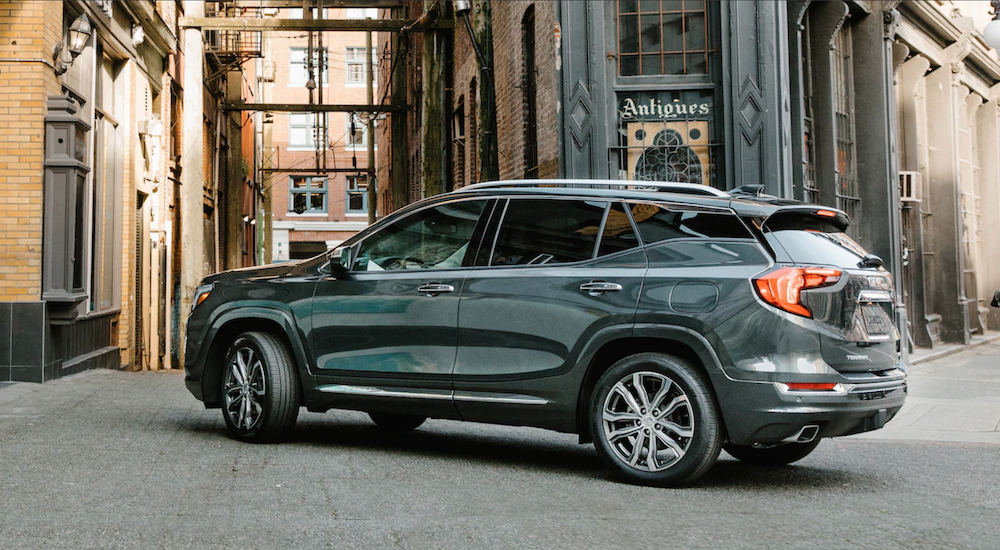 Another difference between MPVs and SUVs is the chassis. While MPVs have a unibody, where the body and the frame or chassis of the vehicle form a single structure, SUVs feature a car-like body built onto a truck chassis. 
Unibody vehicles are generally lighter and more rigid than a body-on frame vehicle with a separate body and frame. Having such a body-on-frame structure, coupling with extra powerful engines, means that SUVs tend to have lower fuel efficiency than MPVs.
Having a car-like body built on a truck chassis allows SUVs to function as a truck while providing better comfort and greater passenger space in the cabin compared to their pickup counterparts. Essentially, you're getting the best of both worlds; SUVs are like the crossover of regular passenger cars and pickup trucks. If you need a tough, powerful beast to combat rough terrains, SUVs are the right option for you. 
READ MORE
Like MPVs, SUVs come in different sizes and weight with different specifications. You have plenty of models to choose from among the subcompact, compact, midsize and large SUVs, so this category has something for every adventurer and camper. 
Subcompact SUVs: weighing an average of 3,590 pounds or 1,628 kilograms. Some of the most popular models are Subaru Crosstrek, Honda HR-V, Hyundai Kona, Jeep Renegade and Toyota C-HR.
Compact SUVs: weighing an average of 3,882 pounds or 1,762 kilograms. Best sellers include the Nissan Rogue, Honda CR-V, Toyota RAV4, Jeep Cherokee and Subaru Forester.
Midsize SUV: 20% to 25% heavier than compact SUVs, weighing 4,404 pounds or 1,998 kilograms. The leaders in sales include Jeep Grand Cherokee, Toyota Highlander, Toyota 4Runner, Honda Pilot and Hyundai Santa Fe.
Large SUVs: Large SUVs are popular for being roomy family haulers. They are 23% to 32% heavier than midsize SUVs, weighing an average of 4,951 pounds or 2,246 kilograms. Top selling models are Nissan Armada, Ford Expedition, Chevrolet Tahoe,  Chevrolet Suburban and GMC Yukon.
READ MORE
Crossovers
A crossover vehicle, which is short for Crossover Utility Vehicle (CUV), is a cross between a family passenger car and a purebred SUV. Crossovers are available in different sizes, but in general, they are larger than the average family saloon, and smaller than a full blown SUV.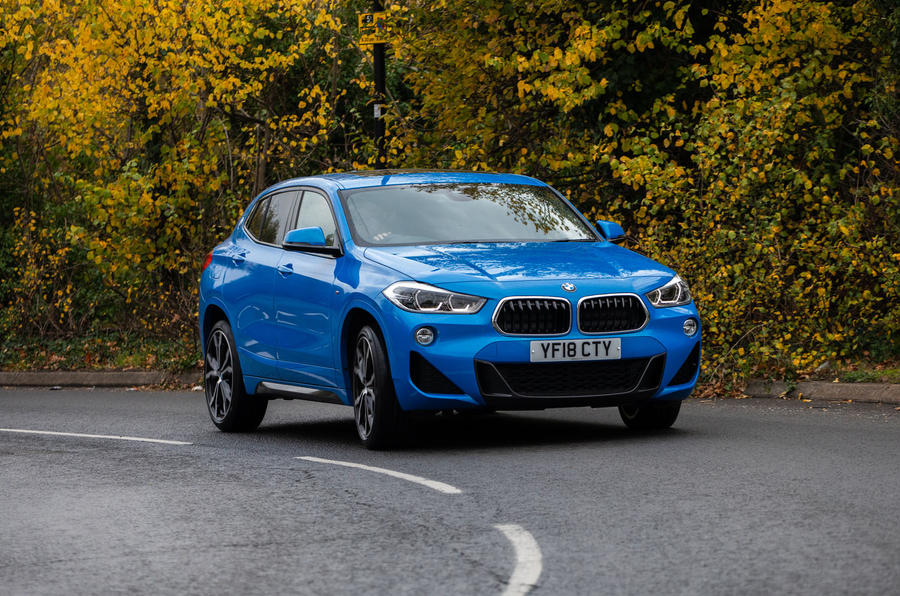 The first difference is while an SUV is typically built with a car-like body on a truck chassis, a crossover has a unibody, thus a crossover is typically lighter in weight. In other words, while an SUV is somewhere in the middle between a passenger car and a pickup truck, a crossover is built more like a passenger car. 
While they generally have the same high ground clearance that an SUV has, and many crossover models have four-wheel-drive, they typically offer only light off-road capability. This is because they are built with road driving as their primary purpose instead of off-road driving. 
Since crossovers are primarily designed for regular driving conditions, compared to the truck-based SUVs, crossovers typically have better interior comfort, a more comfortable ride, better handling, plus superior fuel economy thanks to their lighter unibody structure. 
READ MORE
MPVs vs SUVs vs Crossovers: A Comparison
Among the three categories, MPVs and crossovers are more practical for regular daily commuting in cities streets and highways. Compared to SUVs, MPVs and crossovers are designed with more comfort in the cabin, easier handling on regular roads, better fuel efficiency, and available at the lower price range. Therefore, if you only need a spacious vehicle for family use, an MPV or a crossover would be a more efficient and economical purchase, regarding both initial cost and long term costs. 
Meanwhile, if you are a camper and love exploring off the beaten path, you will need a powerful and tough SUV. They are more expensive than the other two classes, but offer superior engine power and suspension system, with high ground clearance and four-wheel-drive system ideal for handling rough terrains.
Stay tuned for more of our in-depth car comparisons, which will help you determine the most suitable vehicle types and models for your budget and needs.
READ MORE