Nissan Rogue vs Toyota Rav4: The Crossover Battle
Last updated
Jan 04, 2021
0 comments
A comparison between Nissan Rogue vs Toyota RAV4 makes perfect sense because these SUVs share many similar features. These fuel-efficient compact crossovers are great for family affairs thanks to a roomy interior, comfortable seating options, and high-end cabin features. Since both vehicles offers plenty of cargo space, they are great for long trips and family vacations.
So, what could possibly set these SUVs apart? If you want to make a purchase decision, this head-to-head comparison will answer all of your questions.
Nissan Rogue vs Toyota RAV4: Which One Is Better?
The Rogue has its last complete redesign in 2014 but Nissan keeps updating it over the years. Toyota, on the other hand, gave the RAV4 a full redesign for the 2019 model, upgrading the engine, safety features, and infotainment options.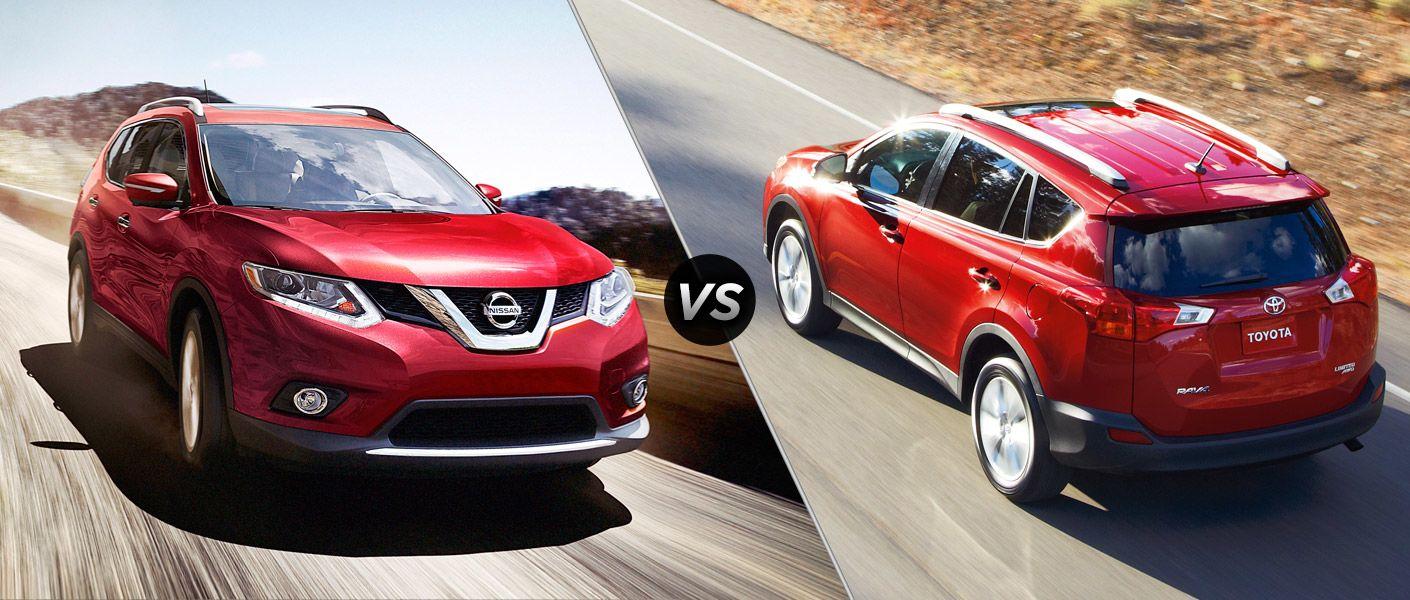 Here's an in-depth comparison of Nissan Rogue vs Toyota RAV4 (2019 models). We'll point out their differences in every key category.
Interior Quality
If you are talking about cabin comfort, the Rogue definitely wins over the RAV4. Everything including the plastic surfaces is soft and smooth to the touch. Premium features include heated front seats, leather upholstery, rear AC vents, and dual-zone automatic temperature control.
Toyota has improved the RAV4's interior in the recent update but it still does not look as premium as Rogue's interior. Some plastic surfaces feel, well, very plasticky and various comfort features including synthetic leather upholstery, power-adjustable driver's seat, and heated front seats are optional.
However, they score almost the same in terms of interior technology. In fact, RAV4 does slightly better by including a Wi-Fi hot spot and providing improved graphics for the infotainment system. Each of these SUVs has a 7-inch infotainment system that you can access via an app. There is also a Bluetooth system, climate control function, premium audio system, and many other modern features. But you won't get the Android Auto feature in the RAV4.
Cabin Room & Cargo Space
Both SUVs have seatings for five passengers in two rows, including comfortable front seats with plenty of legroom. However, the Rogue has a slightly bigger cabin.
The cargo volume of these vehicles is almost identical. After folding down the second-row seats, you will get 70 cubic feet in Rogue and 69.8 cubic feet in RAV4. The space is 39.3 cubic feet for Rogue and 37.5 for RAV4 for the room behind the rear seats.
SEE MORE
Performance 
In the battle of Nissan Rogue vs Toyota RAV4, the latter takes the edge when it comes to engine power and performance.
The Rogue will not make you happy if you are looking for an energetic road show. Its 4-cylinder engine generates 170 hp, which is great for cruising the city roads but you cannot push it for a lively driving on the highways.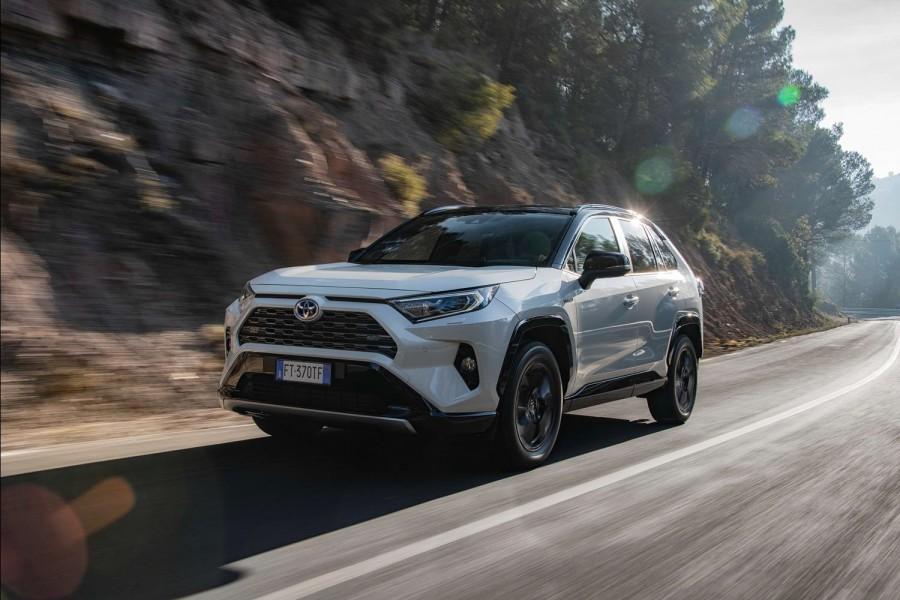 While the RAV4 is not going to win by a big margin, its 4-cylinder 203 hp engine is suited for most driving conditions. In addition, you can choose between a hybrid version and a brand-new RAV4 Adventure. The latter option, with its Dynamic Torque Vectoring all-wheel drive, is excellent if you are looking forward to plenty of off-road driving.
With Rogue, Nissan focuses more on comfort than sporty driving on the road. It seems that Toyota has grabbed this chance and improved RAV4's driving experience to beat its competitor.
Fuel Economy
Both vehicles return almost the same level of fuel efficiency but the RAV4 does slightly better on the highway. The economy is 26/33 mpg in the city/highway for the Rogue and 26/35 in the city/highway for the RAV4.
The hybrid version of both models will produce slightly better figures.
Safety Features
If you compare Nissan Rogue and Toyota RAV4, both of them are quite safe on the road. Both of them have the respective brand's standard safety pack including common features like emergency braking, pedestrian detection, and warning for lane departure.
Some standard features including monitoring driver's drowsiness and traffic sign recognition in the RAV4 are not available in the Rogue. Rather, it is equipped with Nissan's ProPilot Assist semi-autonomous driving system ensures safe driving with vehicle dynamic control (VDC), zone body construction that absorbs high impacts, and tire pressure monitoring system.
A few critical features like rear cross traffic alert and blind spot monitoring come standard in the Rogue but not in the RAV4.
Price
The price difference between Nissan Rogue vs Toyota RAV4 is minimal.
The basic version of the Rogue is just shy of $25,000 while the upgraded trims cost between around $26,500 and $31,500. All trims are available in all-wheel drive for an added $1,350.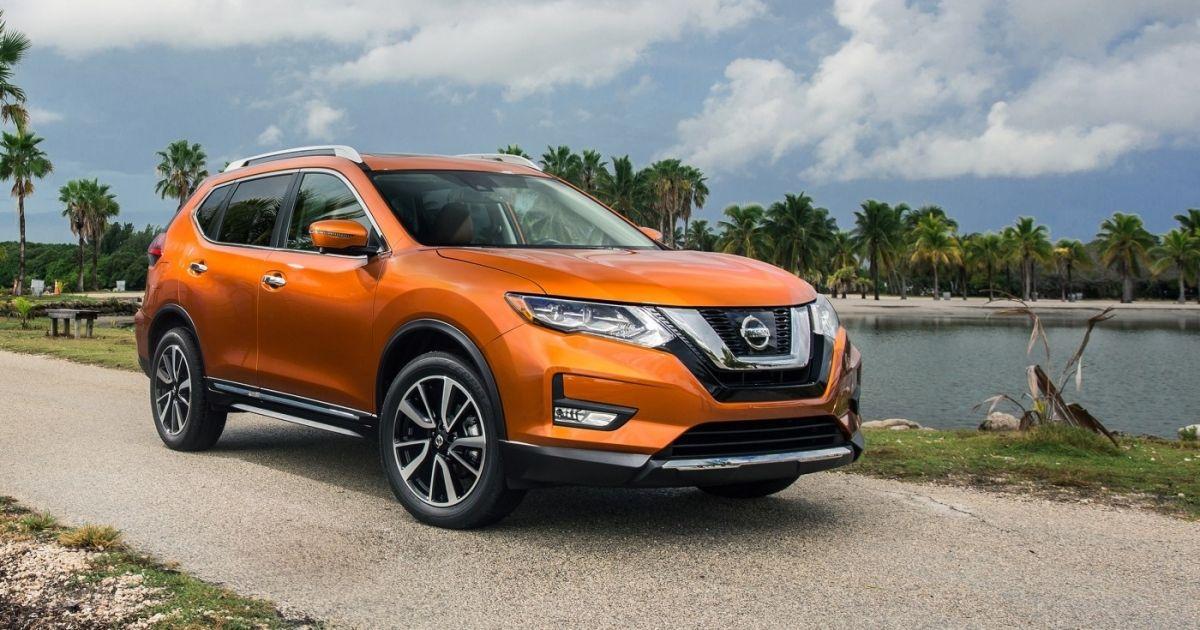 The RAV4 costs slightly more as the basic model starts at $25,500. There are four trims priced between $27,000 and $33,500. Adding all-wheel drive will cost an additional $1,400.
However, Toyota compensates for those extra dollars by providing 24/7 Roadside Assistance for two years. Also, all 2019 models will come with no-cost scheduled maintenance for two years.
Such services is hard to beat and the Rogue loses to the RAV4 in this regard. You have to pay to receive similar maintenance services for the 2019 model and that also does not include facilities that Toyota provides.
The Final Words
So, which SUV are you going to choose?
From a neutral viewpoint, the RAV4 seems to be a better option due to its better engine performance and fuel economy. It even gives you choices by providing a few options for the engine and drivetrain. With higher hp and torque, it is a better option for highway and off-road experiences.
The Rogue is slightly cheaper and offers more passenger comfort with a roomy cabin and upscale interior features. This is not a bad option either if you want an SUV mostly for city driving.
So, while both are good choices, the final decision will actually depend on your personal needs.