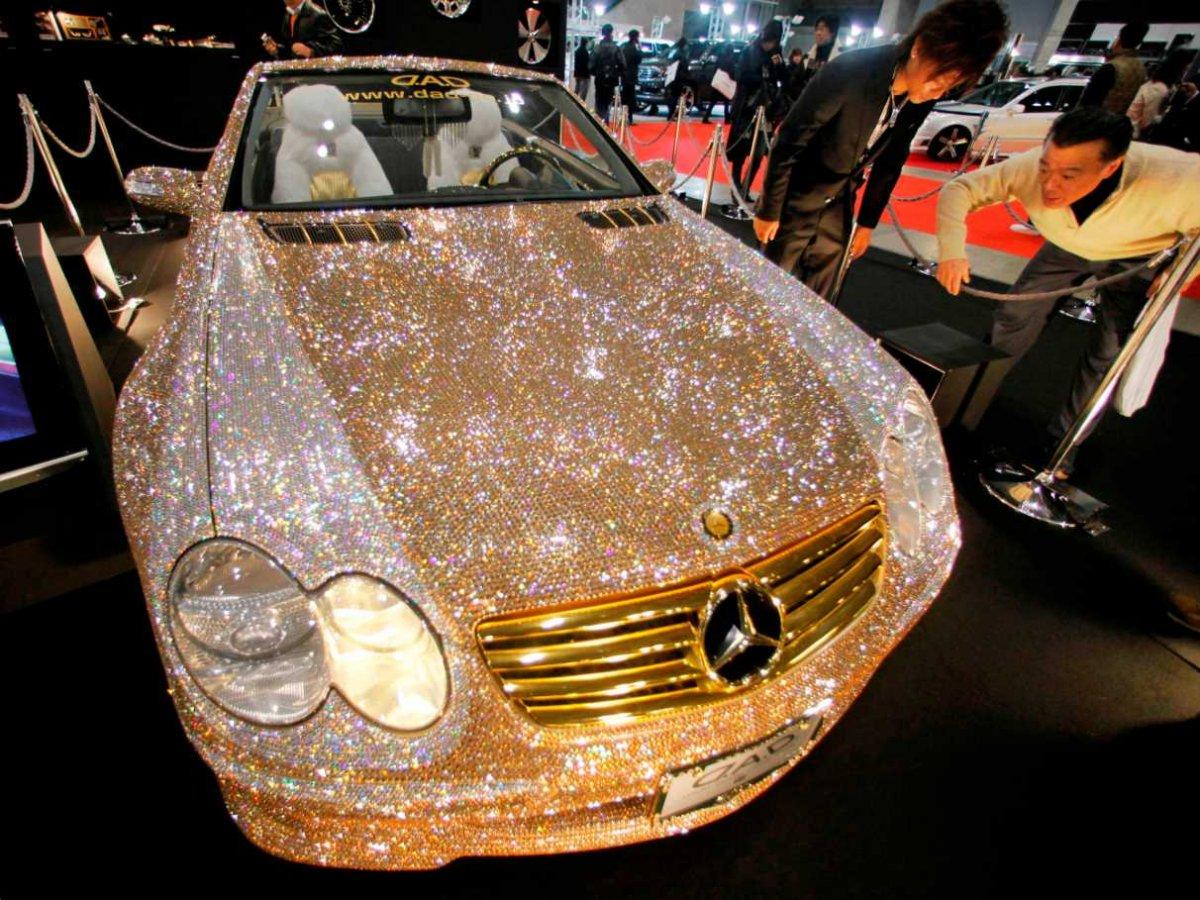 World's Most Expensive Car Mercedes with 300 000 Diamonds – $4.8 Million, Just To Touch it You Have To Pay 1000$ – Dubai
This most expensive Mercedes is diamond-studded, mink-furnished Mercedes SL600, worth $4.8 million, and it was unveiled at a Dubai auto show to celebrate the 50th anniversary of the Mercedes-Benz SL550 in 2007. The car is the property of Saudi Prince (Amir) al-Waleed bin Talal bin Abdul-Aziz, one of the top 10 richest people in the world according to Forbes. Prince Waleed has 50 cars in his collection.
13 people worked on the car for about two weeks to cover the car with 300,000 diamonds.
This car is one of the hottest and most expensive Mercedes Benz in the world.
Browse our stock and find your own used Mercedes Benz