World's Most Expensive Car Mercedes With 300 000 Diamonds – $4.8 Million Diamond Car
Last updated
Nov 09, 2018
0 comments
Have you ever imagined how the most expensive car in the world looks like? Some of you might think about supper car with powerful engine, astonishing speed and gorgeous design. You are right but it is not enough to make a car become the most expensive one. The secret is simple. You just need to attach diamond as much as possible to turn it into a diamond car. 
World's Most Expensive Car Mercedes With 300 000 Diamonds – $4.8 Million Diamond Car
This most expensive Mercedes is diamond car, mink-furnished Mercedes SL600, worth $4.8 million, and it was unveiled at a Dubai auto show to celebrate the 50th anniversary of the Mercedes-Benz SL550 in 2007. The car is the property of Saudi Prince (Amir) al-Waleed bin Talal bin Abdul-Aziz, one of the top 10 richest people in the world according to Forbes. Prince Waleed has 50 cars in his collection.
The diamond studded cars is one of the hottest and most expensive Mercedes in the world. To have a sparkling cover with 300,000 diamonds, 13 experts worked on the car through out two weeks. Just a touch you will have to pay $1000. It is certainly that no car could be more gorgeous than this diamond encrusted car on the street. However, are you brave enough to drive it on road? Just a small scratch will cost thousands of dollars.
There are 2 versions of diamond Mercedes , one is original white color and one is gold color:
The Original White Color Version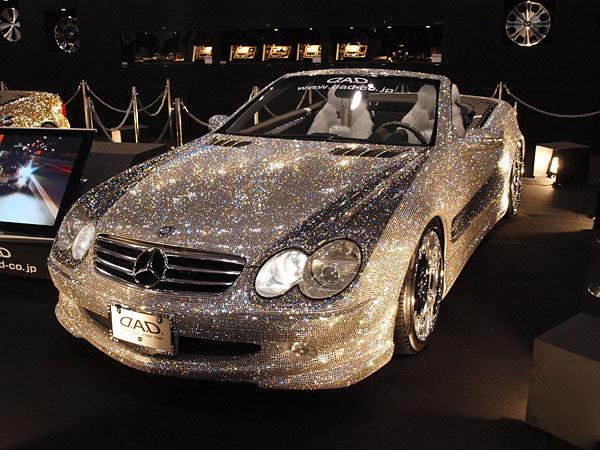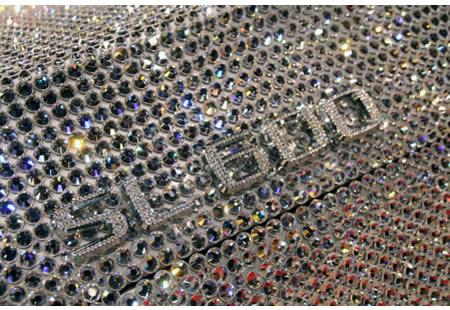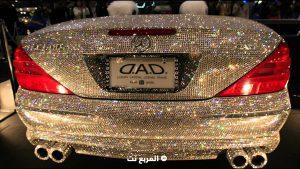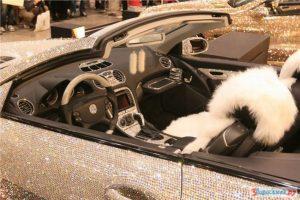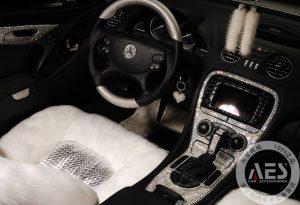 SEE MORE :
The Gold Color Version.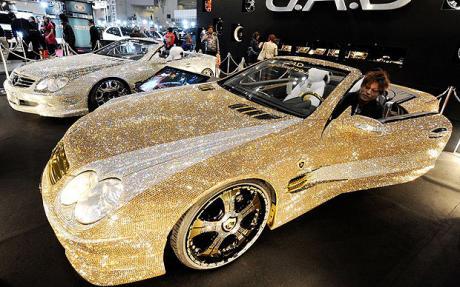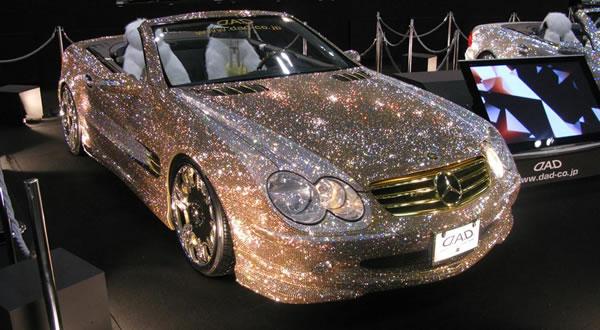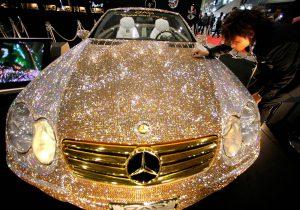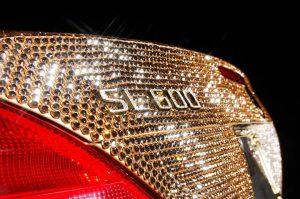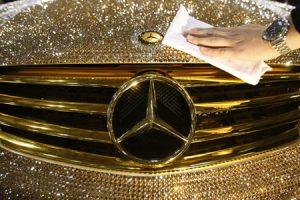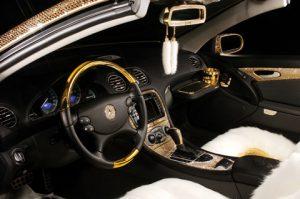 >> You are interested in a used car from Japan, buy now <<
What's Inside The Diamond-Studded Cover?
Inside the gorgeous and luxury decoration is Mercedes-Benz SL600 2007. This is a dream car with many people because of its elegant styling, cutting-edge technology and impressive performance. Not only having seductive, style Mercedes-Benz SL600 2007 is equipped a powerful V8 and V12 engine which could help Mercedes accelerate from 0 to 60 mph in 4.4 seconds.
Let us take a closer look to discover how gorgeous it is!
Which version you prefer or you want both? If you like that topic and want to read more relating articles, please leave a comment below.