USED CAR AUCTION GRADE : BASIC INFORMATION
Used car Auction grade is the overall assessment of the car given by the Japanese car auction house's assessors. There are currently over 115 auction grade locations that test and provide certificate base on the general condition of the car or vehicle. Thou different houses have various methods of determining each grade; the systems are likely similar and giving the almost same result.
The grades are usually showed as numbers for the overall grade based on the exterior and mechanical condition. Letter –A, B or C for the interior grade; and the numbers are of the external condition.
Overall Grade
Grade 7, 8, 9 or S are for a new car that less than 12 months of old, with under 10,000km.
Grade 6: the car is less than 36 months old and under mileage of 30,000km.
Grade 5: those with exceptionally low mileage less than 50,000km and in mint condition (slight scratch/scrapes).
Grade 4.5: cars in excellent condition, mileage of up to 100K. No Crash history!
Basically, from 4.5 to 6.5 is the grade you can barely find a used car. Those with these grades will always price on top of the list.
Join our FREE CAR GIVEAWAY Campaign here
Grade 4: a good, solid car, mileage of up to 150,000km. It may need some minor repair. These rank 4 cars are good targets and the most popular for export.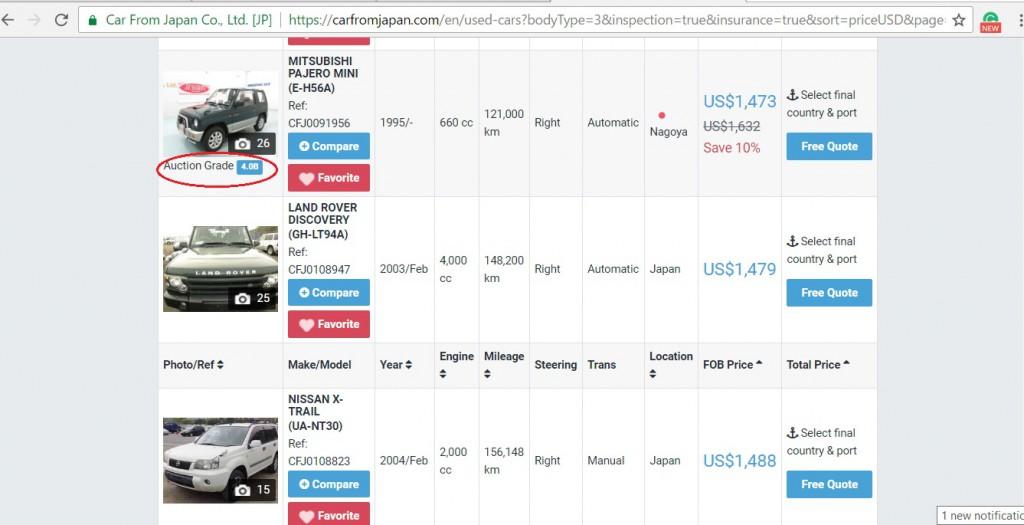 Grade 3.5 cars normally will have noticeable scratches/scrapes; thus the interior could have been a bit tears, and stains.
Grade 3 the car maybe had a panel replacement, or big scratches/scrapes. It will ask for painting work. Grade 3 cars can also be grade 3.5 regarding condition, but with very high mileage.
Most used car for exported is in graded from 3 – 4.5 considering a low price that everybody can effort.
A grade 2 is the worst condition. Unless you're looking for classic old cars for collections, they're probably in this grade.
Grade 1 can be either of the following:
After market turbo/engine
An automatic transmission converted to manual transmission
Flood damage
Fire extinguisher damage
R cars are those that had accident damage and been repaired, and RAs are for accident ones that only have minor damage.
Interior grade
Used car auction grade for the interior is as follow:
A – Granted New or nearly new condition, no repair needed.
B – Very clean, minor repairs are not necessary. Therefore, these are the most suitable for export.
C–  Repairs are necessary however to depend on conditions:
– Not only the interior is dirty and needs cleaning job; but also you may find tears, cigarette burn marks, worn patches, visible open screw holes; the dashboard has small tears.
D – Lots of repairs in need!
Similarly, cars have conditions with C grade but worse and some of the marks/dirty patches won't go off after cleaning.
E – Major repairs are necessary.
You may need to change the whole interior because of terribly bad smells, interior with huge tears and super dirty.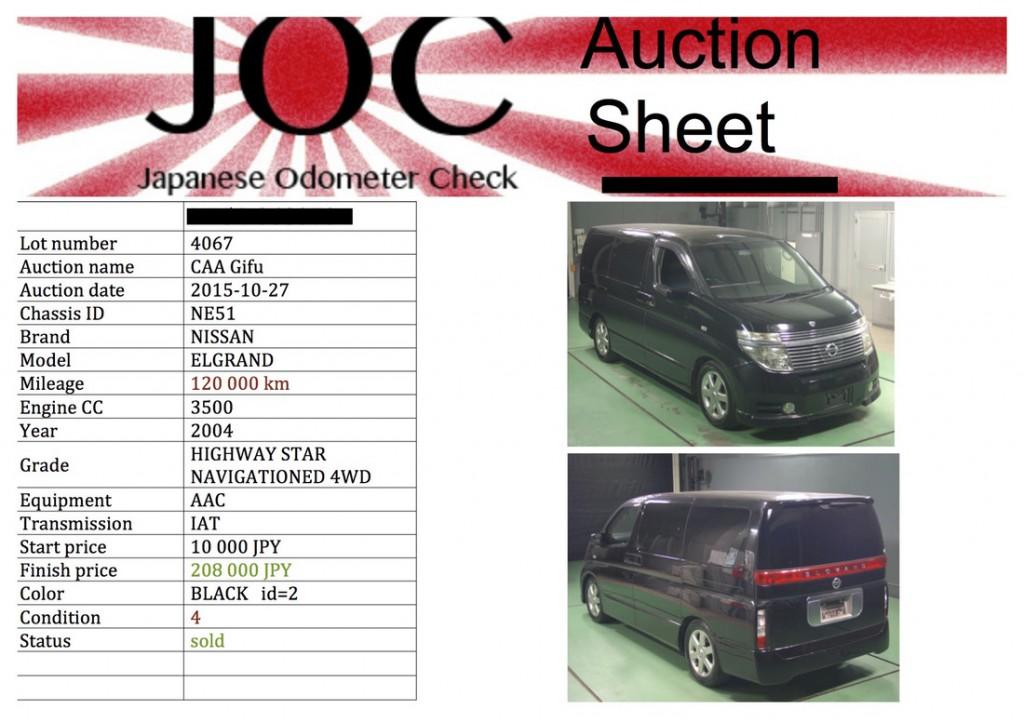 Used Car Auction Grade
After the auction house finishes the grading process; the car will have an auction sheet certificate and ready to be on the trade market. Based on the result, you can bargain at the market price.
Now, since you have all the necessary information of Japanese used cars auction grade, be wise and have fun bidding!