UPGRADE Your Beloved Car with These 25 COOL Car Accessories
Last updated
Jan 05, 2021
0 comments
With the skyrocketing automotive technology these days, you can make your ride safer, funnier and more enjoyable than ever before by using some cool car accessories. These devices are extremely amazing as you don't have to buy a new car but still have a chance to experience the greatest and latest innovations. Car gadgets can do everything from warning if there is a problem with your car, enhancing the performance to giving your car a modern style.
So, if you are planning to dress up your automobile with useful car gadgets, look no further than 25 cool car accessories in this epic article. We also give you recommendations of best-selling product for each accessory type. Are you ready? Here we go!
25 Cool Car Accessories & Gadgets to Add Flair to Your Car
1. Car Dash Cam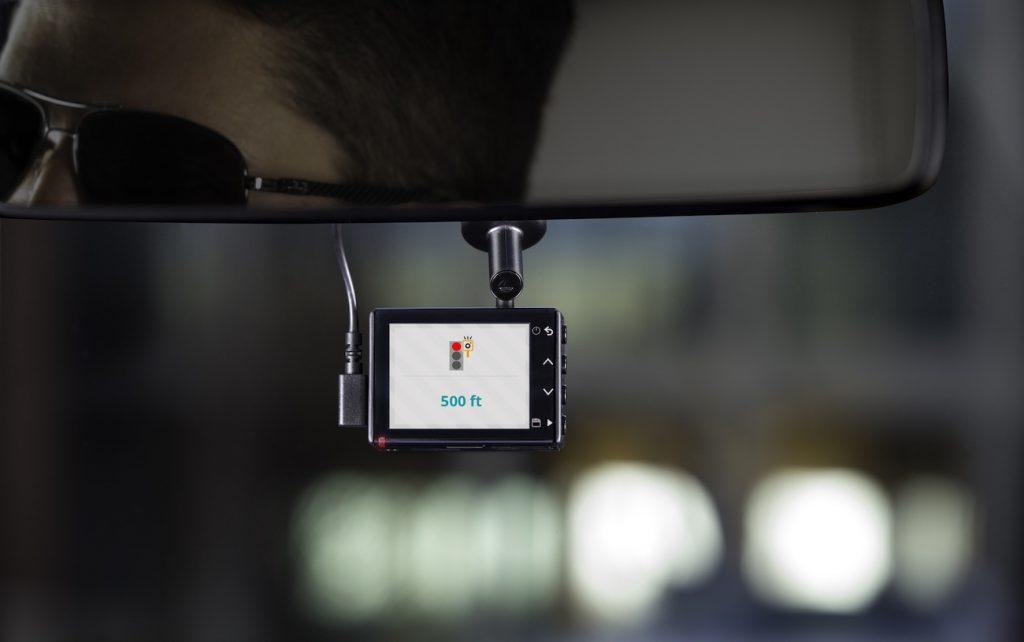 Well-known as one of cool car accessories, a dash cam is a small digital camera mounted to the dashboard that every car should have it nowadays. It is used for shooting the driver's journey when the car is started and moving. Dash cam is not a tool that can protect you physically but it is a vital product that ensure your safety on the road and its footage that it shoots can be used to demonstrate who is responsible in case of an accident. Dash cam is a must-own tool for anybody who uses a fair time traveling on the street.
Recommended dash cams for drivers: If you are interested in buying a dash cam, the Garmin Dash Cam 55 is the best choice for you. This dash cam can shoot 30 frames per second and captures images in crystal-clear 1440p video. Garmin Dash Cam ensures your safety and if you drive in through a scenic area, you can use this cam to make amazing time- lapse videos. Go on Amazon to pick one for yourself.
Another option for you is the Z-Edge Dash Cam. It can shoot 30 frames per second and automatically switch on and shut off when driver turn on/off the ignition. Z-Edge Dash Cam is available on Amazon too.
2. Car Jump Starter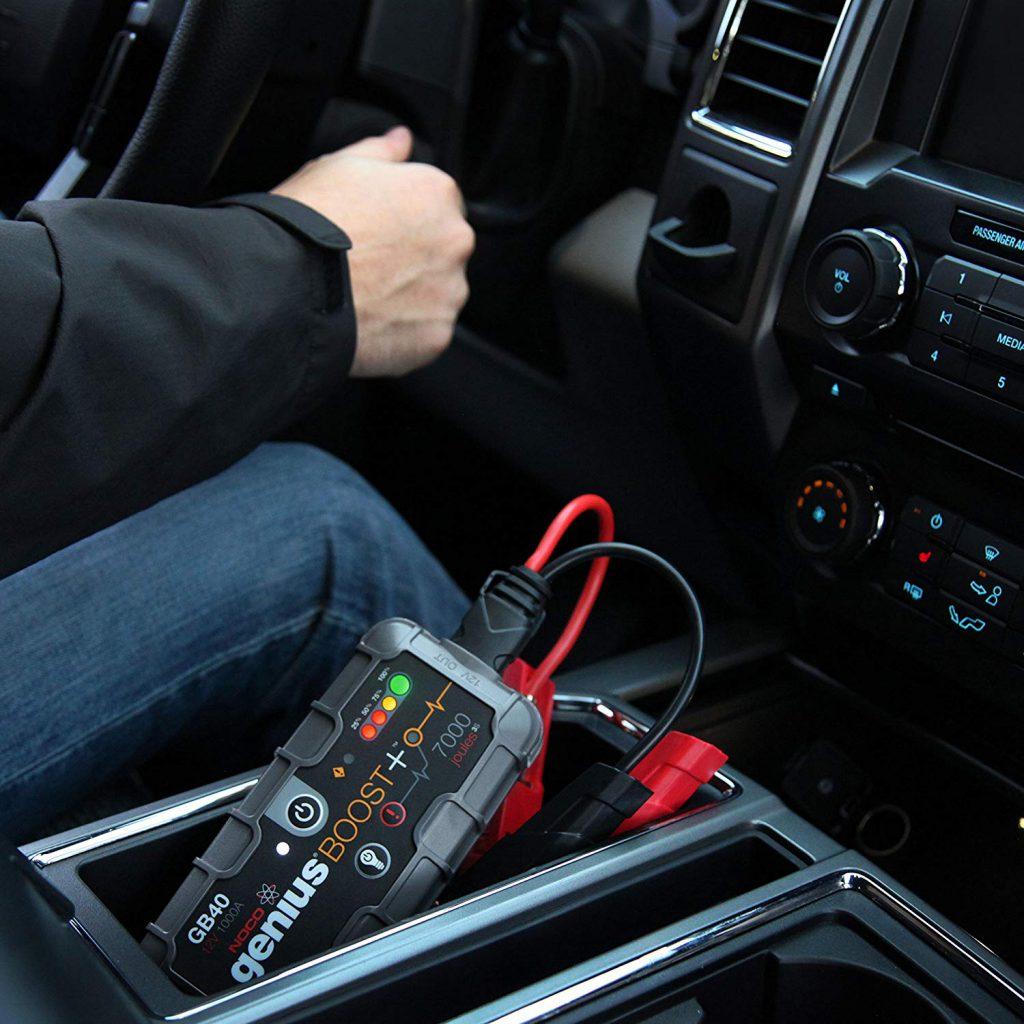 One of the best car accessories is a jump starter kit. According to auto experts, this kit is on the list of must have car accessories. While you are driving on the road, there is nothing can guarantee that somebody can be around and give you a jump when you need it. That is why you should always bring a jump starter kit in your car. The main function of a jump starter kit is a battery source which allows driver to start his car when it dies by hooking the clamps on the kit to the battery of the car. Additionally, a jump starter kit can be used as a backup power source.
Recommended jump starter kit for drivers: The NOCO Genius Boost Plus GB40 is a good choice for car driver. This product is designed with a flashlight built in. Thus, don't hesitate to add this kit to your list of best car accessories.
3. Tire Pressure Monitoring System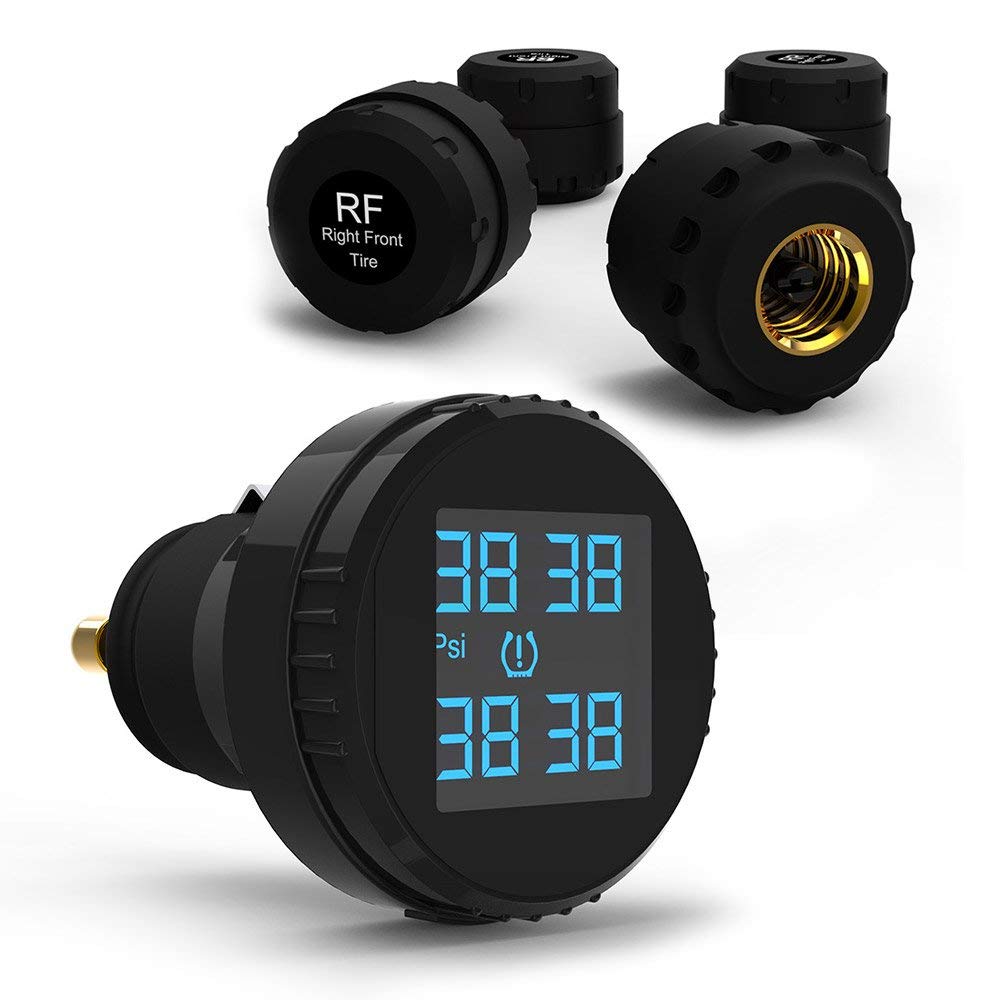 There is a huge number of car accidents happen each year due to unsafe vehicles run on the road. To increase road safety through optimizing tire pressure, Tire Pressure Monitoring System is created to report real-time tire-pressure information to the driver of the vehicle, either via a pictogram display, a gauge or a simple low-pressure warning light, thus avoiding poor fuel economy, traffic accident and increased tire wear due to under-inflated tires through early recognition of a hazardous state of the tires.
Recommended tire pressure monitoring system for drivers: CARCHET TPMS Tire Pressure Monitoring System with 4 External Sensors Cigarette Lighter is a good product to buy. It has 4 external sensors that are very easy to be replaced and mounted. Additionally, its batteries can be replaced easily. Internal sensors of CARCHET TPMS cost less money and effort comparing to other products in the market. Moreover, each sensor is controlled by individual chip and will shut down automatically when your car stopped running for 10 minutes.
Another choice would be Fobo Tire Plus – A complex wireless TPMS. Owning the latest bluetooth 4.0, Fobo Tire Plus can work directly with high-tech devices using iOS or Android systems. Moreover, Fobo Tire Plus has an intelligent in-car monitoring unit which works on its own or all together with your smartphone, it can monitor up to 600 kPa (87 psi) and give car driver a warning in the non-appearance of a smart-phone. Car experts estimate that Fobo Tire Plus is one of the best car gadgets that you shouldn't miss.
Advantages of Fobo Tire Plus:
Promoting the efficiency of fuel

Reducing unnecessary tire wear

Increasing safe journey

Optimizing tire performance

Giving car owner the real time status of his tire pressure

Improving good control of your car



4. Magnetic Phone Car Mount Holder
We drivers all once want to do something with our phones while driving. It is understandable as phone is an essential part of our everyday, from playing music to navigating while driving. The phone mount allows you to easily do just that, holding your phone securely in place, within reach to use while driving.
Recommended products for drivers: WizGear Universal Air Vent Magnetic is easy to install in almost any air vent, with a simple and effective clip system. Strong magnets hold your phone firmly. When mounted on air vent position, your view won't be blocked at all and it does not obscure your windshield.
5. GPS Tracker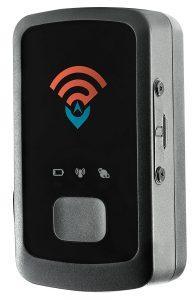 GPS tracker is a device in the list of cool car accessories you should have to take a look at. It connects with your smartphone and help you know where exactly your vehicle is at anytime. Normally, GPS tracker is more advantageous for parents trying to keep tabs on their children but in some cases, for example somebody tries to steal your car, the GPS tracker can be useful for car owner.
Recommended GPS tracker for drivers: The Spy Tec portable GPS tracker is a product you should take into consideration. The product even enable car driver to set up a geo-fence and will inform car driver via text or email if the car go over the pre-determined place.
6. Bluetooth In-Car Speakerphone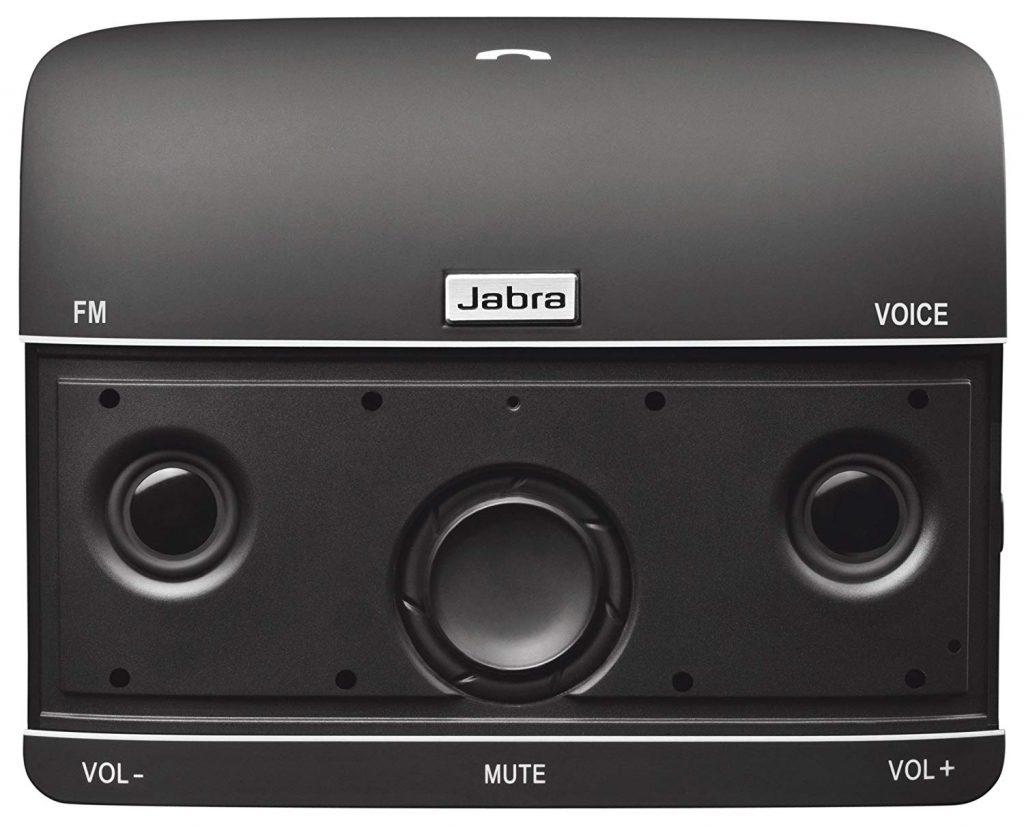 Next, a bluetooth in-car speakerphone is a cool car gadget for car that we sure you need to buy immediately. With a bluetooth in-car speakerphone, you can connect your phone to it and then you have hands-free calling in your car. Using this device, you can easily and safely talk to people on your phone and you can listen to music from your phone on car radio.
Recommended Bluetooth In-car speakerphone for drivers: With 3 noticeable features including 3-speaker virtual surround sound, FM transmitter and dual-mic noise cancellation, Jabra freeway is one of the cool car gadgets you should buy. Everything of Jabra freeway is in automatic mode. It turns on automatically when you enter the car and turn off to save battery after you left the car. Drivers can also connect automatically by phone using voice.
As example, when you are listening to your favorite songs with 3-speaker virtual surround sound and there is a call coming, Jabra freeway will read out the name of incoming caller to notice you. What you just do next is using your voice to make and answer the call.
7. Hand Vacuum
A portable hand-held vacuum is perfect for keeping your car interior clean and tidy on the go. Being able to withstand some serious heavy usage, cyclonical action keeps the filter clean, while providing powerful suction. The narrow nozzle is ready for reaching all the nooks and crannies in your car interior with ease. A hand vacuum is very handy to clean anywhere anytime.
Recommended products for drivers: Black & Decker portable cordless vacuum features long-lasting lithium batteries that can hold their power for up to 12 months with smart charge technology allowing it to using less than 50% energy than its main competitors. The whole thing is light and easy to maneuver around tight cabin space.  
8. Car Seatbelt Cutter And Window Glass Breaker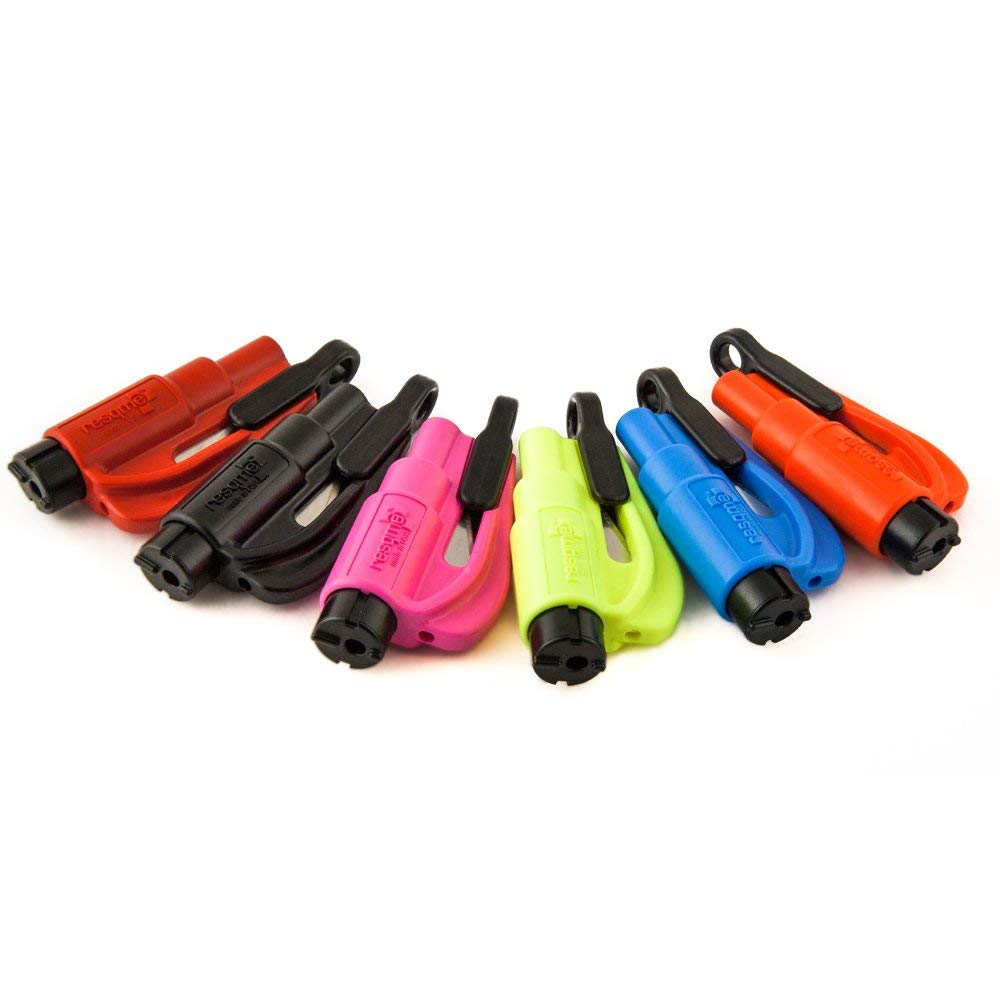 Seatbelt Cutter and Window Glass Breaker is a device to help you escape from your car in emergency situations that car doors is stuck. If you are in a car accident and have to find a way to get out of the car, seatbelt cutter and window glass breaker would be a really helpful device to save your life. Using it, you can quickly cut the seatbelt and break the car window to get out of the car.
Recommended products for drivers: RESQME Seatbelt Cutter and Window Glass Breaker 2 in 1. According to auto expert, it is one of the must have car accessories ensuring your safe. RESQME is a handy rescue device having an amazing powerful. If you car doors or windows are jammed, the RESQME is designed to shatter car window, allowing you to quickly escape from your vehicle. In addition, RESQME has a stainless steel razor blade which can be used to slice through a jammed seat belt, thus preventing vehicular entrapment.
9. Car Key Finder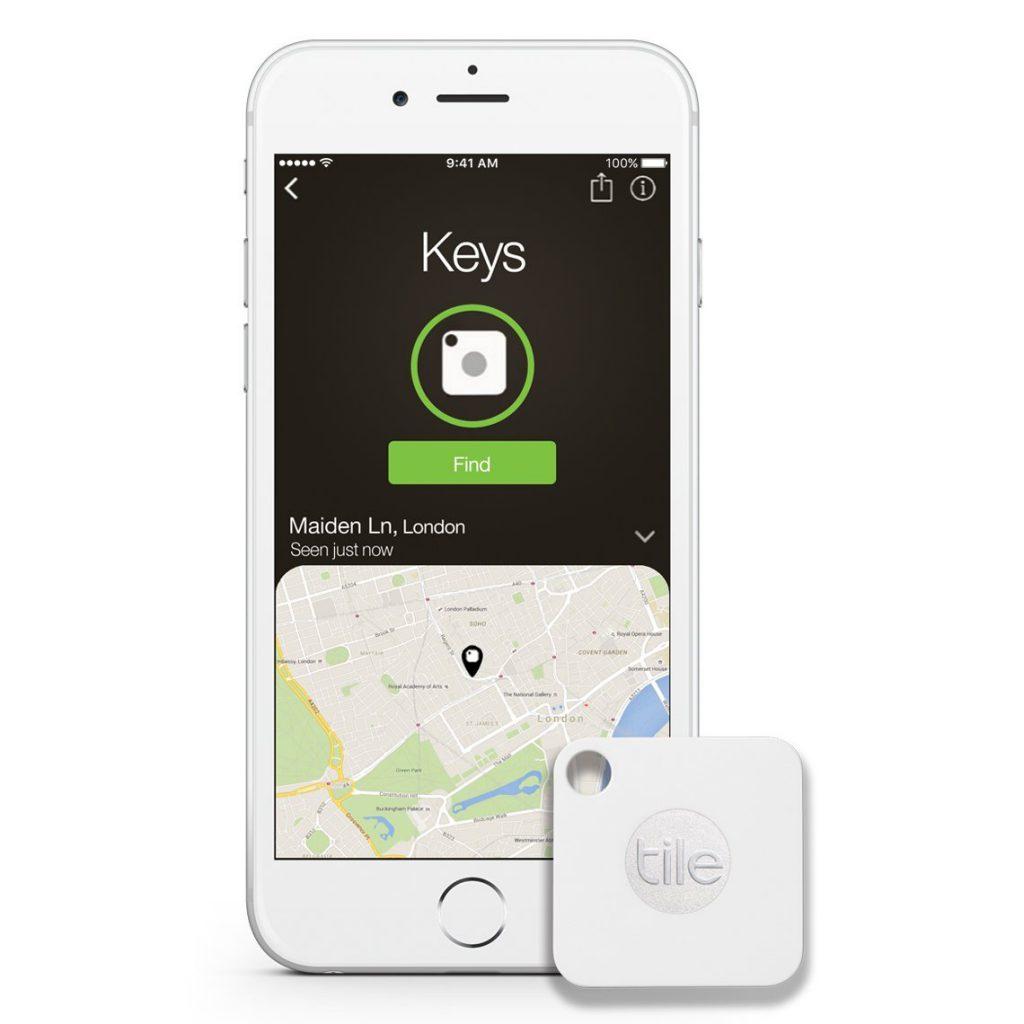 Thousands of dollars is the cost we have to pay for our forgetfulness over our lifetimes. It is no surprise that our car keys are one of the most commonly misplaced items. Thankfully, a key finder is one of the cool car accessories to help you track your car key within in seconds.
Recommended Key Finder for drivers: Tile Mate is the No 1 best-selling bluetooth tracker for many good reasons. The bluetooth-equipped tile easily loops in to a keychain, enabling you to track whereabouts of your key. You just use a smartphone app to track around and the Tile Mate will play a sound to help you find it.
10. In-Car Radio Transmitter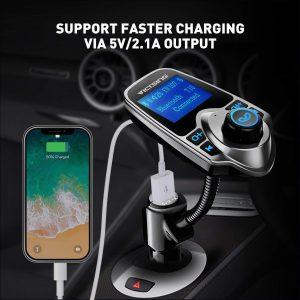 In-car Radio transmitter is a device you also need to buy so. The device turns your music device into a mini radio station. It is plugged into your device's headphone socket or charging port, transmitting the music being played through a chosen FM radio frequency. In-car radio transmitters can work with a lot of cars, recent models can act like a hands free kit for smartphones.
Recommended products for drivers: VicTsing. VicTsing Bluetooth FM Transmitter is well assorted with new smartphones like iphone X, iphone 8, iphone 8 plus, iphone 7 plus, iphone 7, Samsung galaxy S9, S8, S7, Sony, Tablet, Ipad,…. It can automatically connect the nextime if had been connected before. Additionally, VicTsing has 1.44'' LCD Display Screen which provides a clear display for incoming phone number, song name or voltage of the car battery and other surprises like a faster charging Station (can charge most USB devices), supporting ÃU output and input, hands-free calling with microphone,…
11. Car Cover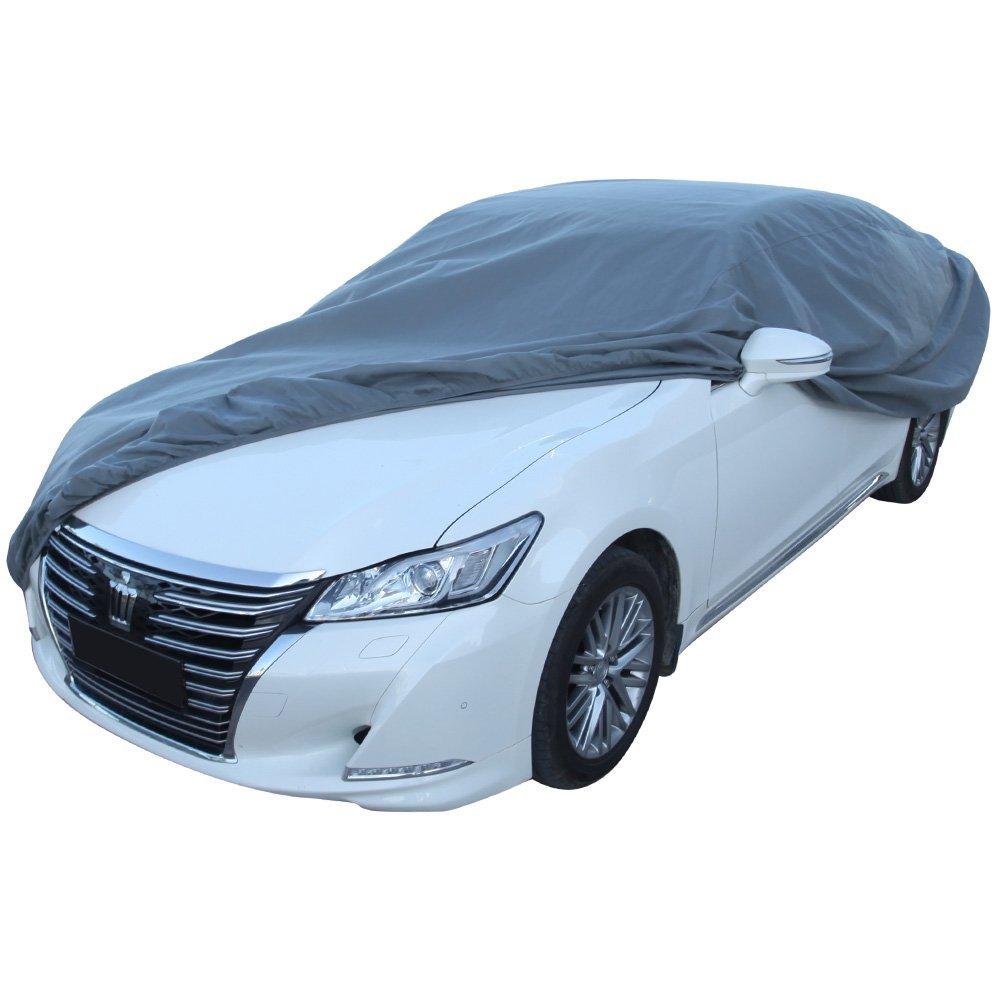 Last thing in the list of cool car accessories is a car cover. Many people don't realize the important role of a quality car cover. If you don't regularly use a car cover, your car will have to face with a lot of dangers like bird droppings, debris, dust or UV rays from the sun day by day. As you know, these things will gradually damage your beloved car if you do not anything to prevent them. Luckily, we have car covers – cool car gadgets, a solution covering all these problems.
Recommended car covers for drivers: There are a lot of car covers in the market but the one we recommend you to buy is Leader Accessories car cover. This product is made of breathable, air hole materials repelling moisture and keeping your car dry. It also protects your car from dangerous harmful UV rays, bird droppings and industrial pollutants. Buckle and straps are equipped for this device to protect your car cover in heavy wind.
12. Car Mount Holder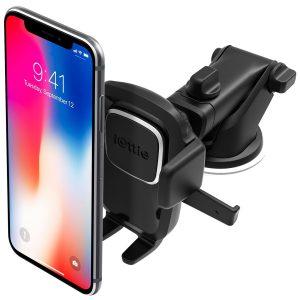 Next in the list of cool car accessories is a Car Mount Holder. With a Car Mount Holder, you can insert or remove your smartphone in seconds. Using this device, you can keep your phone fixed in a position without any worry of fluctuations while driving which can make your phone dropped or broken.
Recommended Car Mount Holder for drivers: iOttie is famous for car mounting solutions. The Easy One Touch 4 provides a versatile, compact and highly functional mounting device. It is designed with a redesigned telescopic arm extending up to 5 inches to give users with more viewing angles. With a Easy One Touch 4, you can easily move it to the left, right and also up and down. 3.5 inches is safely fitted into this mount.
13. Car Air Purifier 
By just plugging a car air purifier in the car's cigarette lighter, you can enjoy improved air quality on every journey you undertake. It is not like a typical car air freshener, which means not only cover up bad odors but also eliminate them. The mechanism is to release negatively charged ions that effectively stick to tiny particles in the air such as dust and microbes and then collect them all on a positively charged plate inside the purifier, removing them. The odor they cause is removed along with them from the air in your car, especially dog smell. 
Recommended products for drivers: The FRiEQ Car Air Purifier is your choice for some reasons: It is powered by your cigerette lighter, effectively removes odor with technology, compact and easy to use, improves overall hygiene, especially perfect for pet-owning driver. 
14. Driving gloves
This is such a classic accessory, appearing in many race scenes and movies. Driving gloves help you to grip on the wheel, at the same time keeping your hands warm in cold weather. And they look cool and professional on long and off-road trips too.
Recommended products for drivers: Pratt and Hart Traditional Leather Driving Gloves are available in both brown and black, made from high-quality leather. They offer excellent steering wheel grip to keep your hand muscles from getting tired. Moreover, the wrist snugglers is elasticated and thus fit for any hand sizes.
15. Bottle Jack For Car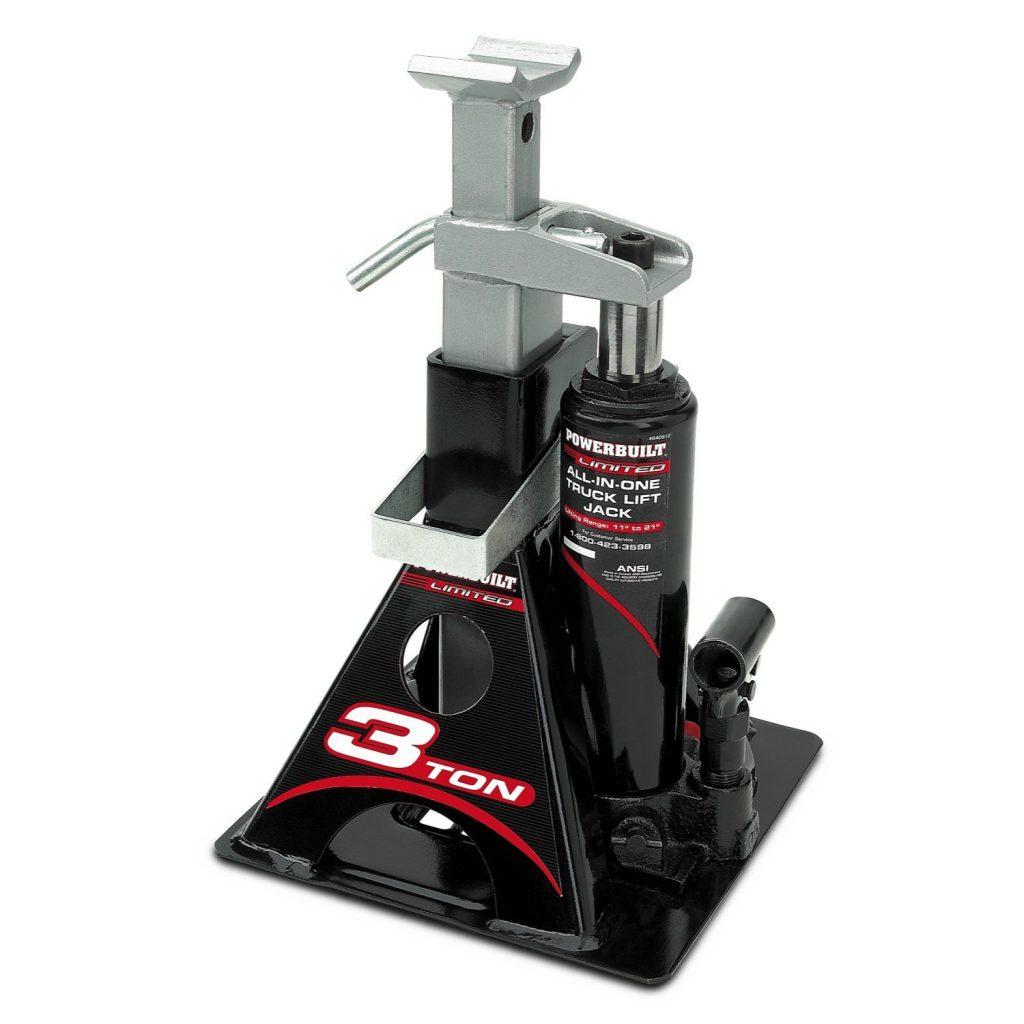 A Bottle or lifting device is a mechanical device to apply great forces or lift heavy loads. When you are in trouble with a flat tire or want to replace wear tires or maintain some parts of car engine, you will need to use a bottle jack to lift up your car.
Recommended bottle jack for drivers: Powerbuilt 640912 All-In-One 3-Ton Bottle Jack with Jack Stand. Powerbuilt is one in the list of must have car accessories for construction jobs, SUV's, off-road vehicle or framing and floor joist work. It's designed to fit any need for heavy lifting in car repair shop or garage. Powerbuilt offers 6000 pound capacity. It's patented design combines bottle jack and jack stand in 1 unit. Additionally, wide steel base for stability under load and safety bar are equipped for this cool gadget.
16. Mini Fridge Electric Cooler
Any long road trips would be less great without a mini fridge to keep your drinks and snacks at their ideal temperature – be that hot or cool. Especially a family picnic desperately needs a mini electric fridge. When not on road trips, the mini fridge can be placed in anywhere for convenient use, from bedroom to office desk.
Recommended products for drivers: The Cooluli Mini Fridge Electric Cooler and Warmer is capable of holding up to six 12 ounce cans at a time, whose size is perfect for a family picnic. It comes with a number of power adaptors, thus many power source including USB, the mains, and cigarette lighter. The versatility and lightweight design allow you to relocate it however you wish. Lastly, the fridge is quiet and convenient to use, thus there is no noise to disturb your music playlist.
17. Bluetooth Scan Tool & Code Reader
This small device makes your car diagnosis faster and more effective. It helps you understand the manufacturer code and even suggest you more information related to the problem such as symptoms, testing, costing, reminder. Services are not always easy to reach, especially on highways.
Recommended products for drivers: FIXD OBD2 Professional Bluetooth Scan Tool translates your vehicle problems into simple English, empowering you to make the easy fix and saving you a lot of time finding what to do to get going. With this, you can get accessed to over 10,000+ manufacturer specific and enhanced trouble codes (ABS, Airbag, TPMS, and Transmission). The app which comes with the device is perfectly paired. The device works well with all gas-powered vehicles after 1996 and with iPhone, iPad, and Android devices.
18. Smart Car Charger
The clever gadget is a great addition to your car, offering a host of useful features. The main function is to charge things at great speed of course. Beside that it saves your car location and display it on the map which is built in the app on your phone.
Recommended products for drivers: nonda ZUS Smart Car Charger can charge at max speed with the Qualcom Quick Charge 2.4 faster than conventional technology.  The ZUS app automatically saves your parking location and helps you find your car easily in an overcrowded car park, with Map or Compass. ZUS app can also monitor your car battery and notifies you of its underperformance. The app is set to record your mileague for IRS reporting such as premium feature, free for 60 drives per month.The parking meter alert prevents you from paying another parking ticket ever again.
19. Massage Cushion
If you want to enjoy some luxury pampering on your car, a massage cushion is a good choice. Just attach this on the seat and leave the rest of the joy to the cushion's heated and rotating nodes to sooth your tired muscles with ease. With a wide rage of massage options, it allows you to adjust the position and intensity to match your preferences. The node positioning has been carefully designed to match the curvature of human anatomy and comfortable and soothing experience is guaranteed.
Recommended products for drivers: Snailax Shiatsu Massage Cushion features four heated and rotary nodes that can be adjustable with intensity and positioning. The cushion is designed to match the human curves. Not only for car, the cushion can be used for home and office use as well.
20. Car Seat Organizer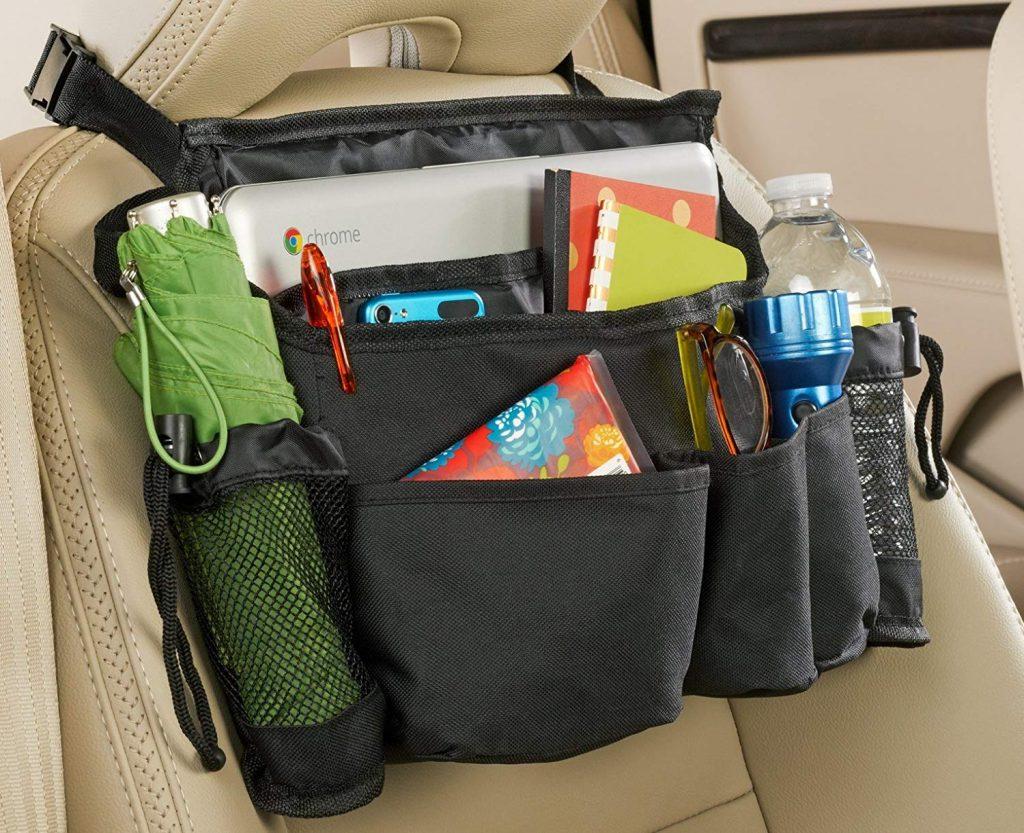 If you have amassed a lot of useful accessories, then it's time to find a place to stow them. Car seat organizer is one of cool car accessories you need to buy. The main function of car seat organizer is a solid storage opt for hoarders and families as well. The gadget is made of polyester and durable mesh, and it has an array of flexible pockets and compartments. Coming with a modifiable headrest strap, Car Seat Organizer also easily attaches to any seat back, enabling you to all your things within easy reach.
Recommended Car seat Organizer for drivers: High Road SwingAway Car Seat Organizer. This product is designed with 8 protective pockets with many sizes to fit everything from tissues, water bottles, smartphone… to ipads, notebooks. And it also has 3 back padded compartments to protect electronic devices. Additionally, the High Road SwingAway Car Seat owns adjustable straps buckle which is fit any headrest. The price for this gadget is not expensive and you can easily pick one on Amazon.
21. Booster Seat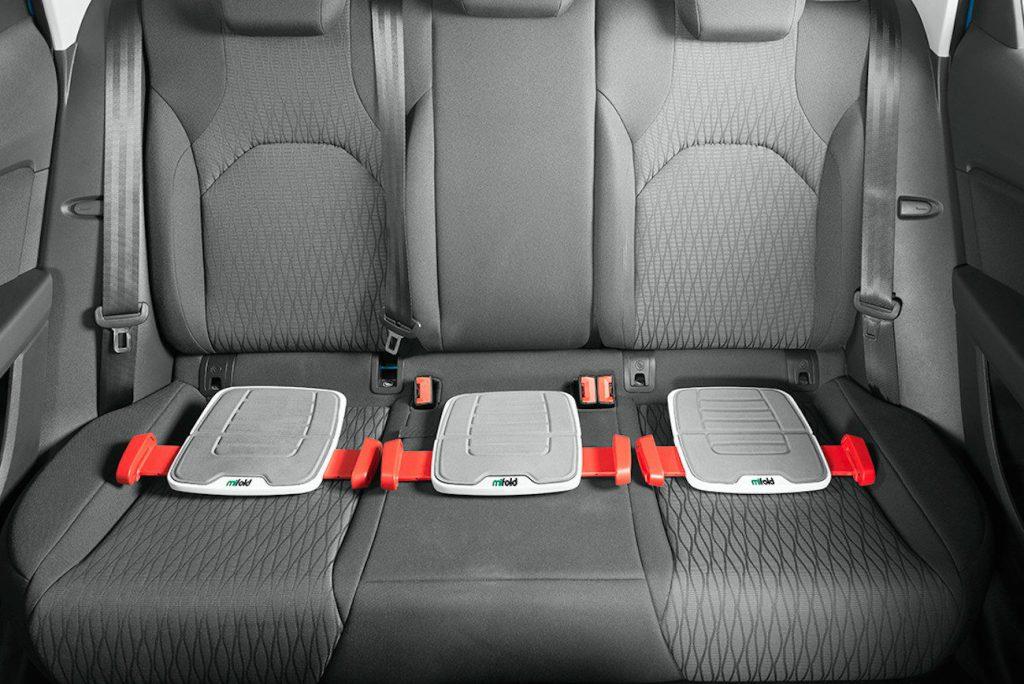 Talking about car seat for children, safety is number one priority and that seat has to meet the highest regulatory standards. Luckily, booster seat is one of the best car accessories designed to fit any needs of kid parents.
Recommended booster seat for drivers: With the design of holding seat belt down instead of lifting up of regular booster, mifold Grab-and-Go is the most advanced compact and portable booster seat for the safety of children at the age of 4 to 12. Its size is 10 times smaller than a regular booster. Additionally, mifold Grab-and-Go is one of the most safety car gadgets. With such design, you can feel comfortable, safe and easy to use.
22. Car Trunk Organizer
If you are the type of keeping a lot of things in the trunk you will understand the situation when things are scattered all around and when needed they are hard to find than ever, though the purpose of keeping them in the trunk is to use them immediately anywhere. The organizer keep things in trunk in an organized way and easy to find.
Recommended products for drivers: Starling's Car Trunk Organizer features three compartments and two exterior pockets. Beside preventing disorganization it can protect from damage, with carrying handles. When not in use the thing can be collapsed for easy storage. It is made from tough and waterproof Oxford polyester.
23. Car Safety Hammer Escape Tool
Another must-have tool is the escape hammer. The hammer end is specifically designed to penetrate car windows, to be used in the event of an emergency, The double sided hammerhead features a pointy stainless steel piercers to pierce the glass and a blunt end to clear larger shards. The bottom of the tool is a seatbelt cutter if passengers are stuck in the chair at the moment of emergency.
Recommended products for drivers: IPOW Car Safety Hammer is a safety multi-tool to allow for a quick escape in many types of emergency cases. Its double ended hammer can break through windows or windshield. Its bottom is a seatbelt cutter, which is safeguarded. There is a secure mounting system for easy access.
24. Radar/Laser Detector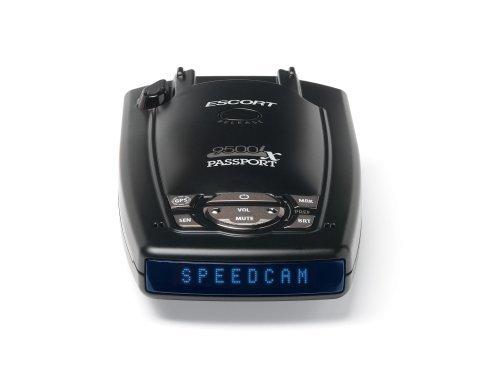 A radar/laser detector is an electronic device detecting if the speed is being monitored by law enforcement or police using a radar gun. Drivers often use it to reduce their speed before being ticketed for speeding. If you are a person who needs speed, a radar detector is a cool car gadgets you should buy to alert you any possible traps happened in seconds.
Recommended Radar detector for drivers: In the list of cool car accessories, we recommend you to buy a Escort Passport 9500 Radar. It is one of the best radar detectors on Amazon with: variable speed radar performance, brightness controls and safety warning system, crystal-clear voice alerts and high solution display,… The price for it is a little bit expensive – around $300 but if you have a heavy foot, this device will save you from paying lots of money in speeding tickets.
25. Back Up Camera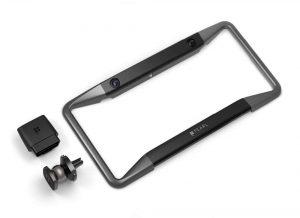 A back up camera is a safety feature to help you see what is behind your car. It is also a good method to make sure that you don't have to leave a "sorry" to other drivers because you hit their car. We sure that no one wants to come back home with a dent on their car or responsible for one on another car due to limited vision from behind. Thus, to prevent the risk, buying backup camera is a good idea.
Recommended products for drivers: Pearl RearVision backup camera – one of the 15 cool car accessories – is a small camera integrated into a frame relying on Wifi and Bluetooth to transfer live footage of your car directly to your smartphone. Connecting it to your car doesn't require you to splice anything into car's electrical system, all you have to do is mounting it over the rear plate. Every step to install it is quite easy and quick for you to do.
Note: The RearVision only work with cars built before the year 1996.
Watch the video below to see 5 Cool Car Accessories to purchase:
Hopefully you will find out which car gadgets are suitable for your needs through the 25 cool car accessories mentioned above. If you want to share with us any of cool things for car or must have car accessories or simply want to ask about these cool car accessories, feel free to leave a comment below. We highly appreciate and always welcome your contribution.
Bonus…… Cool Car Accessories For Guys…
If you still want to look for interesting car accessories for men, keep reading these 6 useful car accessories below:
1. Smart Wheel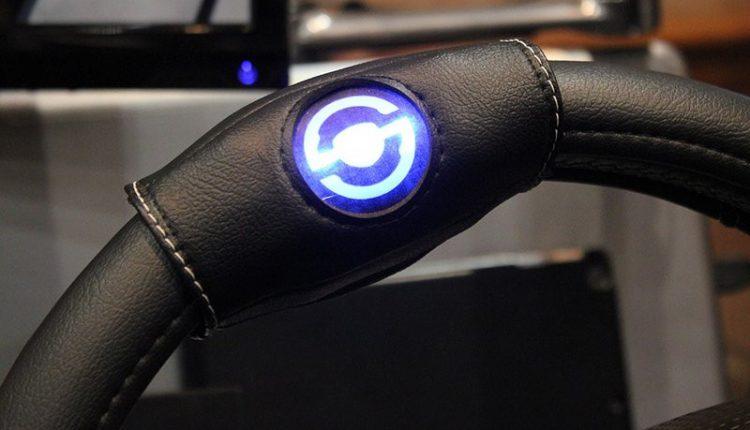 Besides the list of cool car gadgets mentioned above, another thing you could equip for your vehicle is Smart wheel – which is the first intelligent steering wheel cover helping prevent distracting driving. As known, distracting driving is a growing problem for all drivers, especially for teen drivers. So, with this new approach, it will change the way people drive in real time.

With Smart Wheel, safety challenges can be solved by technology with main functions. Firstly, it will snap onto any steering wheel and use patented sensing technology to encourage safe driving and help drivers stay focused on the road. Additionally, Smart Wheel's real-time feedback will also make drivers be aware of distracted driving behaviors before a potential accident.
Besides, track function of Smart Wheel helps you deliver teachable insights wireless to your smartphone app via Bluetooth.  Thanks to one of these cool car gadgets , you can track driving habits improvement with a simple grading system.

2. MotorMood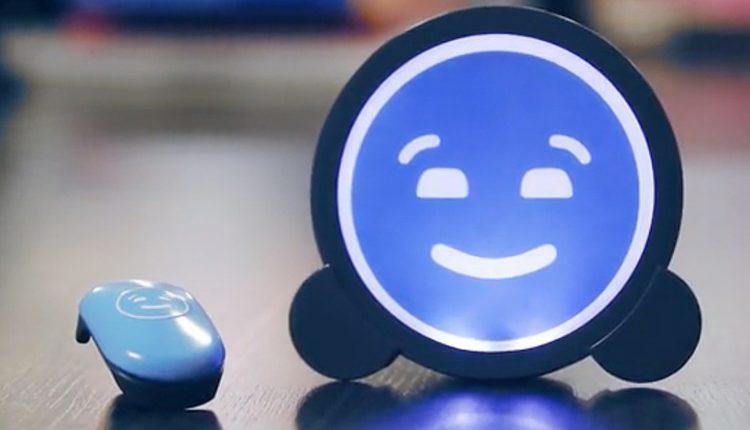 Next, this is one of cool car accessories you need to buy. MotorMood is a new, simple and powerful gadget for car to make the roads happier when you can say thanks to other drivers on the road or even in the dark for letting you into the lane, turning off the lights or letting me know the traffic light turns green. It makes the driving more humane and funnier. Interesting, right?
3. ZipGripGo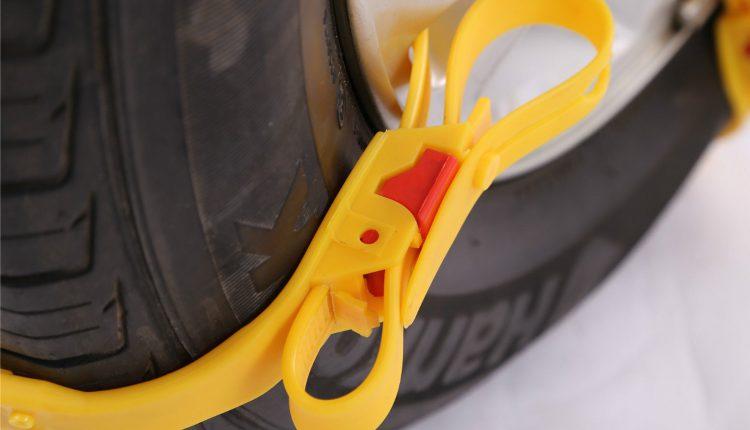 Next thing is one of the cool car accessories for men that we bet male drivers will love it. Imagine what you will do when being stuck in snow? Just try and push but still no go? Get a tow with expensive price? Now, you do not need to worry about this problem with ZipGripGo which is an economical, convenient traction aid solution. In many car gadgets, ZipGripGo is the most suitable one for this task.
As its slogan "getting you where you need to go", you can use this easy-to-install gadget in emergency situation and fasten onto the car wheel when driving on the snowy or muddy roads.

4. GOFAR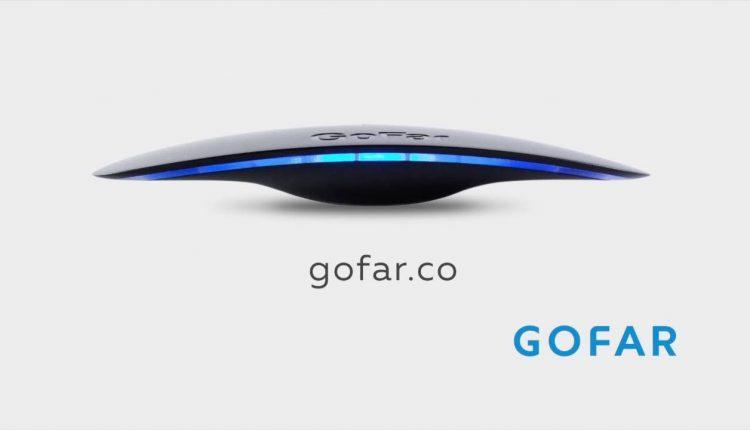 GOFAR is a cool gadget for car with intelligent in-car device driving your car smarter: it helps your car cut your time in traffic, reduce emissions and save on fuels. In trials, this gadget cuts fuel use up to 30%. So, how does it work to help your car?
For every engine, there is a sweet spot. Basing on your car's sweet spot, GOFAR will use real-time feedback to give you driving data that can help lower your costs. Moreover, it will alert you on fuel consumption through colors. If the display glows blue, it means that your car is still in the sweet spot (Efficient driving). However, the red color shows that you are wasting energy. It, hence, is really one of the cool accessories for cars you should have.
5. Spareone Plus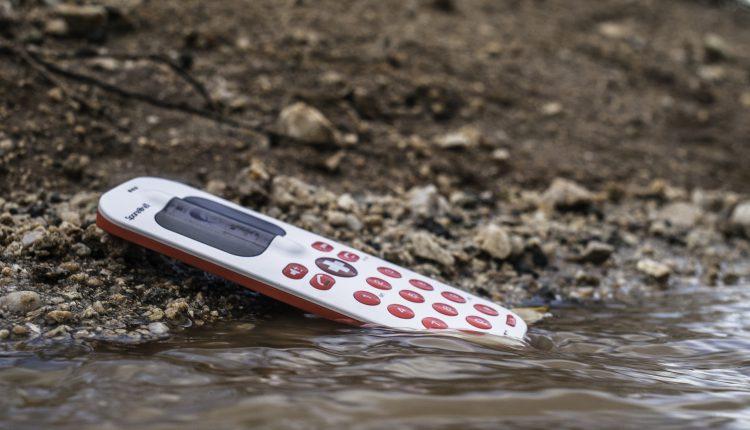 Next item we would refer on the bonus list of best car accessories is Spareone Plus. It is an ideal device for emergency situations because you can be able to call for help without worrying too much about battery. This gadget is the only one operating single AA battery in the world so, it is no need for charging with 10 hours of talk time and 15 year battery shelf life. Also, this phone has free communication backup plan when power is out.
Remarkably, you can use any SIM card for this phone and call 911* even without one in most countries. Other useful features are torchlight and panic siren. This phone is sold with water proof bag.

6. Exploride Head Up Display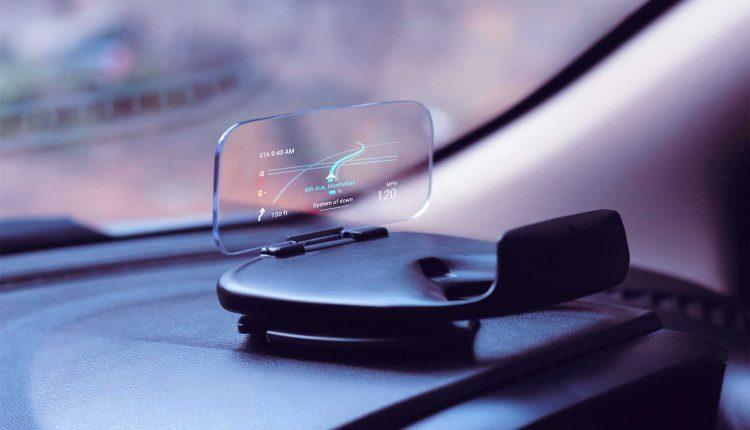 Exploride Head up Display is recommended as a best car accessory with quad core processor, 6* transparent display, 2 GB ram, IR and rear camera and Bluetooth 4.0/LE.
With this cool accessory for vehicles, you can receive the important call while driving without disturbing your conversation with sweetheart, enjoy tracks from online radio. In hands-free environment, you also can call the beloved one without using your phone by voice calling facility inbuilt into Explorer ride.
Having Exploride Head up Display in your car, you will never get lost because you know all about your ride with on board diagnostics giving information about direction, speed, tire pressure, fuel and other important statistics. Exploride Head up Display also provides a feature rolling a list of apps available for your journey.
Photo sources: Amazon.com