Toyota Noah VS Nissan Serena – An Epic Battle!
The Toyota Noah and the Nissan Serena are two cars that look really similar at first glance. But a close analysis explicitly verifies that they claim different markets. At the end of our testing we came to learn about their analytical advantages.
Initial Engineering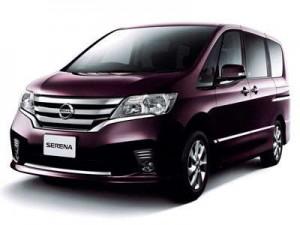 Nissan has been adding variants to its Serena model since 1991. Each development saw an expansion to accommodate more passengers. It is of the same league as the carmaker's Vanetta model, and is also known as Vanetta Serena. Nissan initially released 1600 CC and 2000 CC in petrol engine and for diesel engine, it was 2300 CC. Another model released in 2002, SR20DE, used a more efficient petrol engine. Later models like CD20, CD20T (turbo), and CD20ET were added to the diesel option. Over the year the automaker improved the vehicle by adding features like J package, Aero selection, and V selection. Add to this the Rider multiple options, which are: Performance Spec, Black Line, and, last but not least, Performance Spec Black Line.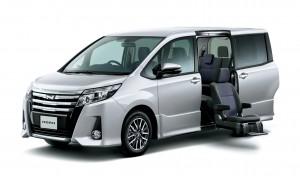 Launched in 2001, the Toyota Noah is a minivan revolution by the automaker. From its inception it had the 5 door option. In Indonesia the name for this minivan is NAV1, and across the world the name Toyota Voxy is more common. The model's initial trims include: SG Selection, X G Selection, L and S, and X. From very beginning Toyota paid special attention to fuel efficiency. From its early journey the model has displacement of 2.0 L, and till now it has proven to be lucky, as it is working even today. The available trims are SGXi, SLX, LX, and SGX, with each one having an extra feature. More improvements were brought in with S GS, SI GS, and S GS versions.
Looking for a Japanese used car in GREAT condition? Start here >>
Aesthetics
The harshness, noise, and vibration reduction technology in Toyota Noah has won the hearts of millions of people around the world. Though Nissan Serena has earned praise for comfort, online preference analysis gave more accolades to the Toyota Noah. The features that were primarily taken into consideration are electric side door to ensure easier entry, sun roof, and enough headroom in all rows. From a driver's perspective, safety is more important, so it was the second factor. After all, this is a thing that doesn't only concern the driver, but also the people riding the car.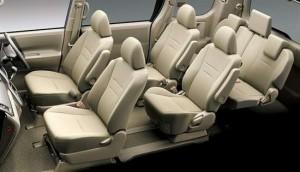 Here also Toyota Noah possesses an advantage. Its unique Traction Control and Anti-lock braking system work effectively in brake force reduction. Add to this the Electronic Brake Distribution System and the reverse parking camera – which are also available in Nissan Serena. But, when it comes to pricing Nissan Serena is more affordable to Toyota Serena, which some analysts see as the car manufacturer's built-in tendency to make the most out of their brand value based on trustworthiness and reliability. If you are looking for a lower priced minivan which has some familiarity to Toyota, Nissan Serena is the way to go then.
Looking for a Japanese used car in GREAT condition? Start here >>
The Verdict
Toyota Noah has loyal customer base, thanks partially to its continuous improvement efforts; for the same reason it is the first choice for anyone looking for a minivan. Nissan Serena on the other hand has claimed a significant market share for a long-time; but in comparison to Toyota, it has still a long, long way to go.
Looking for a Japanese used car in GREAT condition? Start here >>