Toyota Noah Vs Voxy – Difference Between The Two Twins
Last updated
Feb 18, 2021
0 comments
The people who are loyal customers of Toyota are often confused between minivans, Toyota Noah and its twin Toyota Voxy. The similarities between the two are such that makes picking one out of the two a lot tricky. That is why; a comparison has been laid down between the two so that you can decide better when it comes to Toyota Noah vs Voxy.
Toyota Noah vs Voxy- A Comprehensive Comparison
Toyota has introduced Toyota Noah and its twin counterpart, Toyota Voxy for families who love flocking together for journeys down the road. Here's a review of the two so that you can better decide between Toyota Noah vs Toyota Voxy.
1. The Exteriors-How It Looks Like?
The Toyota Noah is designed to reflect a boxy, boat-like structure that has set a standard for the others to follow. The minivan incorporates two sliding doors that give an interesting and a unique look to it. It has a fair ground-clearance for maneuvering through the bumpy roads and has an enhanced stability. Toyota Noah has small tires and a large built-in fuel tank for travelling longer distances smoothly.
When it comes to Toyota Noah vs Voxy, one should know that the latter has a unique design that too resembles a boxy shaped structure. The large headlamps and the low ground clearance set it apart from Toyota Noah. The minivan is a successor of Toyota Noah, and so it holds similar cabin capacity to that of Noah. The angled and the rectangular design aids in lessening the overall drag coefficient.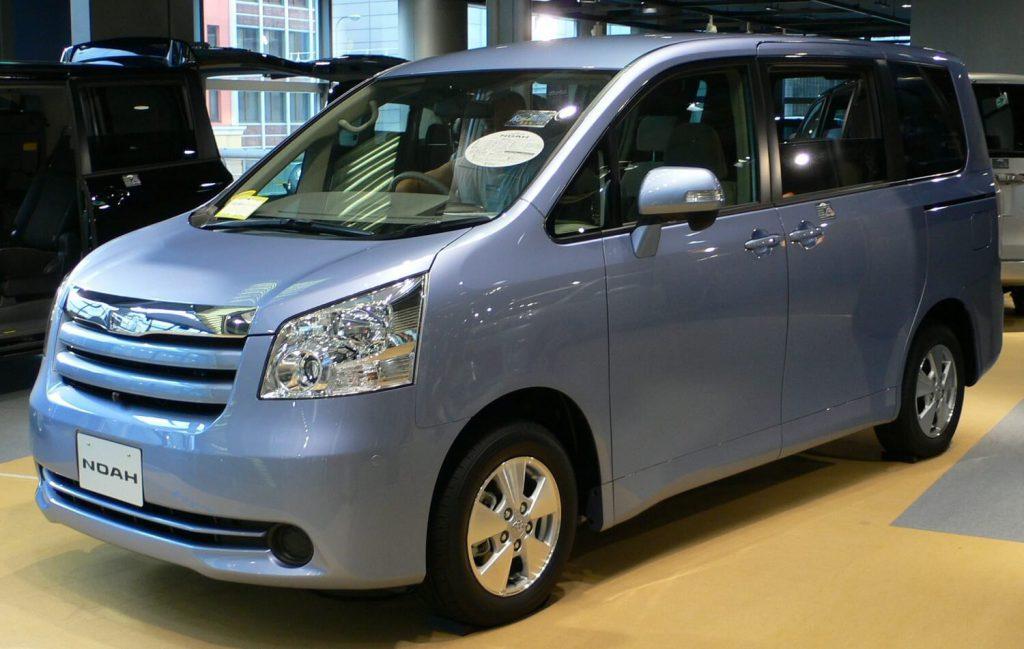 SEE MORE :
2. The Interiors: What Lies Inside?
Toyota Noah came prior to Toyota Voxy, and so it was the first alike model that ruled the market. The minivan supported accommodation of 8 people initially, but with time, a newer version with a 5-seater capacity was introduced. The model is popular for its roomy and a comfortable interior that has made it a preferable choice among families.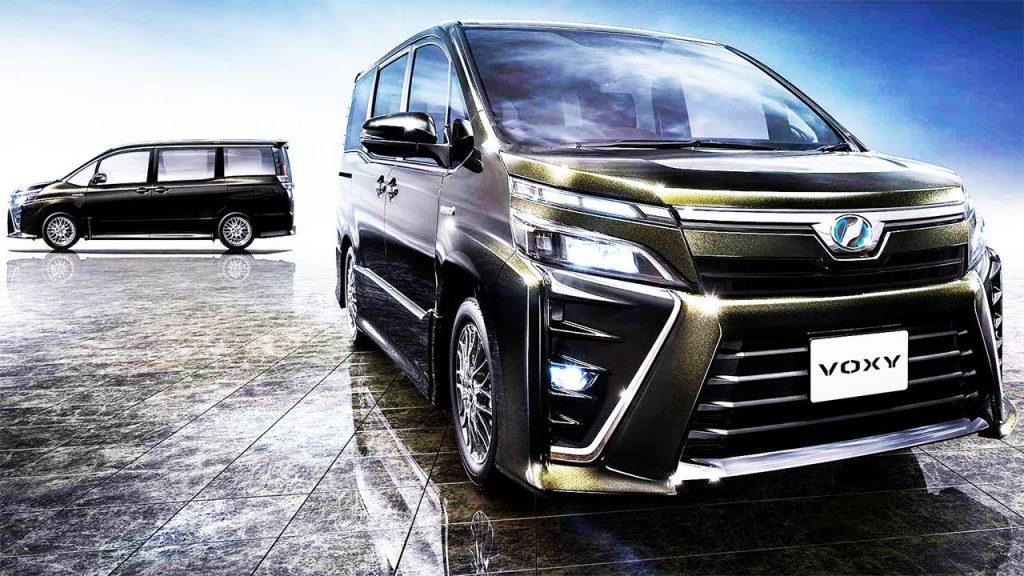 As for Toyota Voxy, its interior is deemed to be most comfortable among all. The minivan too comes with an eight-seat accommodation but offers larger room space than Noah. The easily adjustable and comfortable seats and a platform for adjusting the beverage bottles have made it the best choice among families. The pollen elimination system in the Voxy sets it apart from Noah, when Voxy vs Noah is in question. You could go through the car comparison section for comparison between other popular cars.
3. The Comparison Between The Two
The two minivans appear to be similar on various grounds. Still, there is a thin line that sets it apart from the rest. Go through the following table to get a reasonable idea about the differences and similarities between the two.
| | | |
| --- | --- | --- |
| Comparison Parameter | Toyota Noah | Toyota Voxy |
| | Folding seats | Electric powered seats |
| | Comparatively higher | Low |
| Pollen elimination System | Not available | Available |
| | 1987cc | 1986cc |
| | Less | More |
| | Around 116, 800 | Around 124,800 |
| | Valvematic | Valvematic |
| | Nicely crafted "N" | The bold "V" |
| | HDD | HDD |
| | Dual-zone | Dual-zone |
| | Intelligent parking assist | Intelligent parking assist |
| | Swiveling seats | Swiveling seats |
>> More Japan used car types are here, click for more information <<
Watch the below video for visual viewpoint into two cars!
The Final Words
When it comes to Toyota Noah vs Voxy, it would be clear that there are more similarities between them than differences. Being twins, the two are similarly designed with fewer variations. Many people believe that it is the Toyota Voxy that upkeeps a better design and drive experience while the others rely on Noah. In the end, it all about your preference and personal viewpoint and believe it or not; you'll enjoy any of them, equally.