2020 Suzuki Jimny: Why Can't You Buy It In The US
Last updated
Jan 18, 2022
0 comments
The Suzuki Jimny is among those beloved Japanese-made kei car models that are highly sought after worldwide, but unfortunately with limited availability. In the United States, the new 2020 Suzuki Jimny is not available at all, although you might be able to find a used Jimny produced before the model year 1998, or a used Suzuki Samurai produced in the '80s, which is the Jimny's predecessor made for off-roading. 
If you've heard the buzz about that adorable 4×4 SUV, the 2020 Jimny, you would be wondering whether you can import one directly from Japan. Read on to find out why this hot ride is nowhere to be found in the US, if you can import one, and which model years you might be able to find on the secondhand market.  
Why 2020 Suzuki Jimnys Is Not Available in the US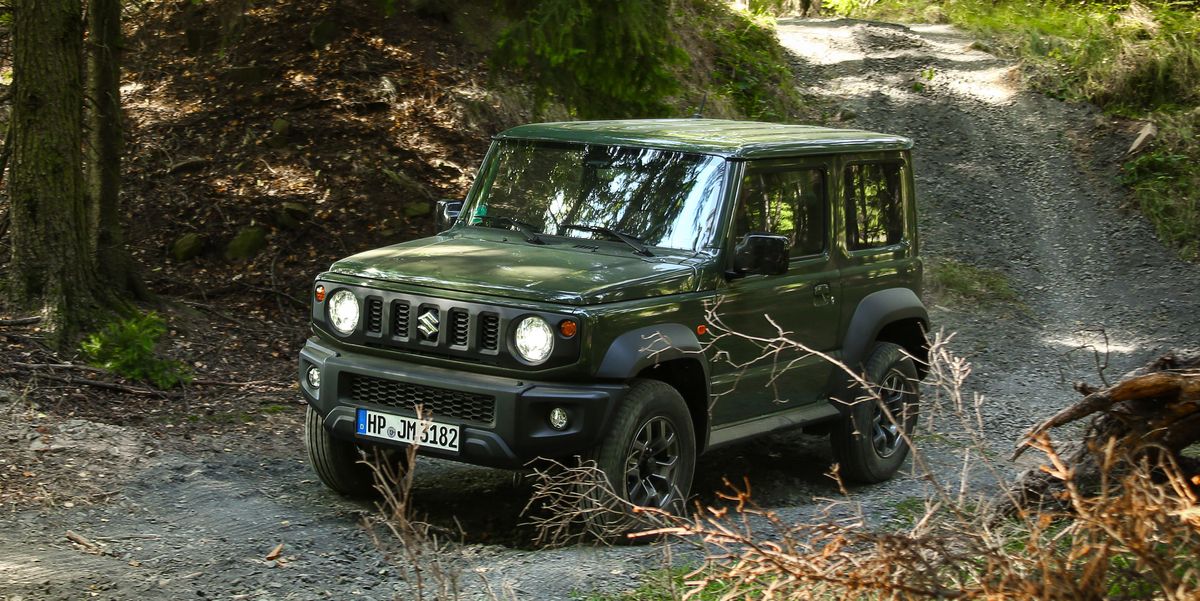 Now, we have sad news. You won't be able to buy the Jimny, or any new cars from Suzuki, since the automaker no longer operates anywhere in the US, as well as Canada. In 2013, Suzuki was officially making its exit from the North American market. 
The automaker was forced to file bankruptcy in California after a prolonged period of low profitability. Suzuki was lagging behind other brands from its own home country in terms of sales, namely Toyota and Honda. Car buyers of the early 2010s were more attracted to the ultimate family commuters like Toyota Camrys and Honda Accords, which were very affordable and well-rounded. 
One contributing factor that led to Suzuki's demise in the North America market was the massive rollover risk for the Suzuki Samurai. Introduced in 1985, the Samurai was a popular off-road vehicle with a body-on-frame construction, a 2-speed 4WD transfer case and solid front and rear axles. However, a 1988 review by Consumer Reports showed that the model had substantial rollover risk, leading to plummeting sales. This led to so great a damage that Suzuki couldn't recover from. Suzuki was even fighting a lawsuit that was only settled and dropped in 2010. In 2013, it decided to cut losses and go home.
Which Model Years Are Available and How Much?
This means that you might find a used Jimny on the secondhand car market that belongs to the first and second generations produced before Suzuki made its US exit. This includes the original 1970 model, the second-generation 1981 model, plus the third-generation 1998 model but not including upgrades after 1998. The asked price alone for these model years range from $12,000 to $17,000 if sold in the US. However, they are extremely limited in quantity. 
Is It Legal to Import a Suzuki Jimny to the US?
Can you have a Jimny imported from Japan, or anywhere else in the world and then register it in the US? The US laws on car imports mandates that you need to wait twenty-five years after a new car is introduced to import it. This means that if you're head over heels for the latest 2020 Jimny, you won't be owning it anytime soon.
But if you wait another year, the third-generation 1998 model Jimny and its subsequent upgrades will be legal for import in 2023. That said, over the past two decades, emission standards have changed greatly in a bid to slow global warming, so you need to double check whether your Jimny of choice would pass the bar. 
A Jimny emits about 154g/km of CO2. At least for UK and EU standards, it would not be allowed to be imported. Even the 2020 Jimny failed to meet lower emission standards and had to be removed from most parts of Europe.
Then will we ever see Suzuki offering new Jimnys in the US in the future? Highly unlikely, as reentering the North America market means substantial investment cost, not to mention Toyota and Honda's firm footings here.
READ MORE
Suzuki Jimny: 2020 Model & Its Predecessors
The original 1970 Jimny looked almost identical to a jeep at first glance. Then around 1972, the fixed roof or soft-top variants were offered in the US. After many upgrades, mostly in the engine department, the fourth generation 2018 Jimny, which was not for sale in the US, was bigger, boxier and more powerful. The 2020 Jimny now resembles a Hummer more than a Jeep.
In Europe, the 2020 Jimny was reclassified as a cargo vehicle, with less seats for more carrying space in the back. A "Lite" version is offered in Australia only, as its SUV-style off-road capabilities are well suited for transportation in the vast outback. 
READ MORE
The 2020 Suzuki Jimny is a versatile and fun to drive vehicle, both off-road, on the highway and on curvy mountain roads. The 4WD low provides maximum torque when crawling down steep inclines. Its 1.5-liter engine provides 101 horses, and when paired with the 5-speed manual transmission, it offers a fast and sporty acceleration. It should be noted that it still has solid axles, which can be bumpy on the road, but many off-roaders might prefer it this way for that rugged experience. 
With the rear bench seat folded down, there's plenty of space to fit your camping gear in the back. A plus is the retro interior but with a touch of modernity. The one drawback is that if you require a lot of advanced safety and driver assist technologies, you might find the Jimny not keeping up. That said, simplicity is part of the charms of this stripped down adventurous SUV, and you might not need to be surrounded by comfort and techy features while camping off-road.