Best Project Cars To Buy In 2022: Build Your Own Dream Car
Last updated
Nov 17, 2022
0 comments
If you are looking for a badass vehicle with looks that will turn heads at every corner, or a powerful beast the breathes fire, or something that is really your own without breaking the bank, but cannot find a suitable car readily available in the market, here's the answer: build your own project car from an old model that you can get for cheap. While almost any platform can be modified in some way, there are standout offerings, the best project cars that are made to be modified and reborn.
To make your quest easier, we have compiled the best project cars for beginners to buy in 2021. These models have made a name for themselves among enthusiasts and collectors thanks to their reasonable acquisition cost, sleek vintage looks, simplified mechanical functions, aspirational powers, a platform that is intuitive to work on and affordable, easy-to-find parts. While others might see a piece of junk, you might find the hidden potential in these tuner-friendly cars, which can be unlocked with the right vision.
What Is A Project Car?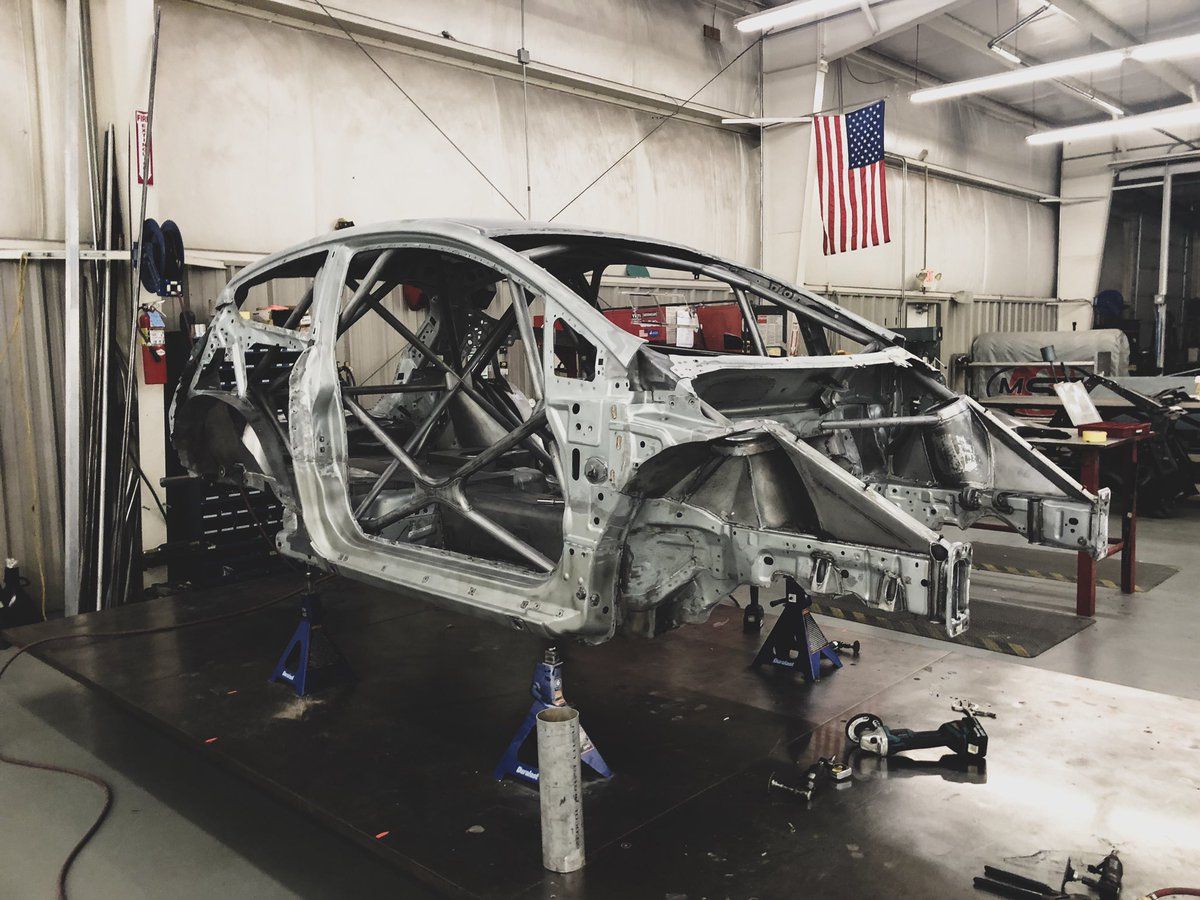 A project car is a "project" to work on. A cheap used car that only costs you a few thousand dollars can be transformed into a build of every enthusiast's wildest dreams. It is not at all rare that a very dated model which does not run anymore is purchased for almost nothing, then stripped bare and replaced with new parts from A to Z. Depending on how workable the initial platform is and how hardcore the tuning is, the final vehicle can be a smart investment or an expensive customization project.
Sure, it requires a lot of hard work, planning and design, and adequate auto knowledge if you're not leaving everything to the mechanics and tuners, but a project car can be fun to build, and over the length of the project, you will progressively gain invaluable insights with regards to the ins and outs of your machine. It's a cool way to learn how to do car maintenance.
Most enthusiasts would say that the best project cars should have a few common factors: sizable room for performance improvement, intuitive to work on, readily available parts and a large community for knowledge sharing. 
There are a lot of contenders for the best project car title. Some like to go hunting at salvage yards for extremely cheap project cars, though these vehicles might not run anymore and would require an experienced wrencher to be transformed to reach their full potential. Others might not want to spend as much time and effort tuning and so opt for vehicles that have less years on them.
While there's no clear winner for the best project car title, good project cars do have certain characteristics, and it's possible to shortlist the best project cars in various categories, including Japanese models, European models, American models, and off-roaders.
Good Project Cars for Beginners: How Much Should You Pay?
At the lower end of the price spectrum, if you purchase your project from a junkyard, and you're looking at widely available models like the Mustang or Camaro, you can expect to pay anything from $100 for a bare chassis up to around $3,000 for a somewhat drivable car. As for the upper end, there is hardly a limit for limited, rare models. They can cost a few hundred thousand dollars.
What Makes The Best Project Cars?
The good news is that project cars don't have to break the bank. With so many options available both in terms of the platform vehicle and the tuning, it's not hard to find a good deal befitting your vision and budget. The best project cars are those that are intuitive to work on, respond well to tuning and have good aftermarket support when it comes to cheap, easy to find parts, in addition to being affordable. 
Availability
If money is not a consideration, you might as well just give in to the temptation of opting for rare, limited edition or unpopular models for a unique build. But if you have a budget, your targets are cars that are more readily available, which are naturally cheaper up front. 
What's more, this means there are other cars like yours out there that can be your donor for parts in the future, of course given that they're in serviceable condition. Or in the event you need to do a significant body repair, you have a far better chance of getting the panels from a donor than trying to fabricate it from scratch.
Tuner-Friendly
Being intuitive to work on is partly why the most sought-after project cars are pre-1996. These earlier models have more simplified mechanics, thus making tuning on top more manageable and intuitive.
For beginners, the best project cars should have older engine and transmission types as they tend to be easier to work on and only require basic tools. In the case of old vehicles, there's usually a wide network of mechanics, tuners and owners who know how to work on them. This means knowledge sharing is available and it's easier to find support if you need it.
Another reason is because on-board diagnostic (OBD) sensors became a standard feature in 1996, which can make the initial engine work more challenging. However, some actually prefer post-1996 model years for project cars. With an aftermarket tuner and a bigger budget, the OBD can make certain performance modifications more efficient.
So one of the first criteria for the best project car is the vehicle should be straightforward to work on and should respond well to tuning, that is it should have large potential for performance improvement. 
Parts And Accessories 
Surely, there are heaps of alternative project cars that our recommendations haven't covered. That said, another criteria for shortlisting the best project cars to buy in 2021 is that most replacement and aftermarket parts and accessories for these models are available on the used market for relatively affordable prices. Even if you can't get your hands on new OEM parts, a transplant from a donor car could be just what you need to continue with your build.
A project car can be a time-consuming project that spans years with continuous improvements and fixes (as these vehicles are old). Therefore, if you did not do your homework before making the purchase, you might end up discovering later that the parts needed are out of your price range or no longer produced. You might end up having to abandon your project and hop to another one. 
Knowledge Sharing And Support
Parts transplant from donor cars serves to highlight how important community support is. Knowledge sharing by the online enthusiast forums is also crucial. You'll learn beforehand the typical challenges that come with a certain model, what to expect, and what is feasible. Chances are good that someone has asked the same questions as you. And should you come across a unique problem with your build, you'll at least gain advice from more experienced fellow wrenchers.
Think Outside The Box
If you're not super familiar with a lot of models, you would most likely go with the most well-known ones that everybody knows about. Say, if you want a drift car (great for the showy drifting technique, that is making the car spin sideways, intentionally causing it to oversteer) a popular choice is the Nissan 240SX. 
This vehicle is also on our list, is fairly easy to find and there are affordable ones available. However, remember that this is exactly what others are thinking too, so this drives up the acquisition price and cost for parts for models that are on the top of everybody's heads. In some cases, you can find less popular, cheaper models from the same or a different automaker with the same platform, chassis, engine or engineering that would make very good substitutions. 
An example is the Fox Body Mustang. It is among the best affordable project cars as they've been more popular over the years for a variety of reasons. However, many people are eyeing them still, and if you are looking for a bargain, don't forget to look at "sibling cars." 
The Mercury Capri shares a platform with the Fox Body Mustang, but there just happen to be far fewer people searching for "Mercury Capri", so you might be able to get your hands on a Mercury Capri at a lower price point. 
Another pair is the 1971 Mustang and the 1971 Ford Maverick, which share many of the same parts and looks very similar. This means you will still have great aftermarket support if you go for a project Maverick, whose enthusiast community is much smaller than that of the Mustang.
Due to their marked differences, we have divided the best project cars to buy in 2021 into different categories: Japanese models, American models, European models and off-road vehicles. 
2021-Updated Best Project Cars For Beginners: Affordable Japanese Models
Japanese imports are ideal project cars because of their unrivaled reliability, build quality, intuitive engineering, easy maintenance, abundance of aftermarket parts and affordability. Whether you're a die-hard street racer or just want a functional and distinguished vehicle that you can truly call your own, you'll be satisfied with any of these options.
MAZDA MIATA MX-5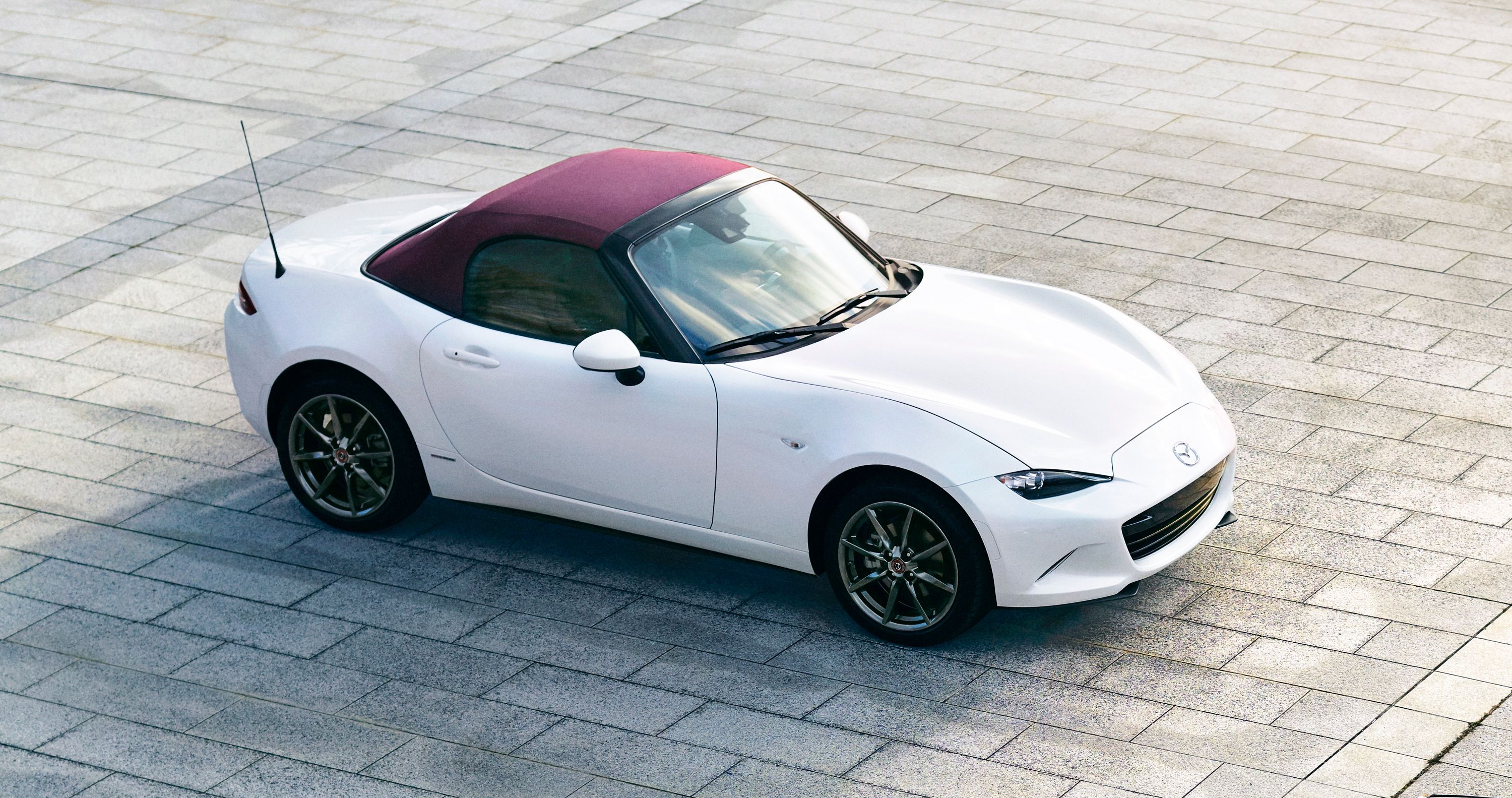 Model year: 1989-2005

Engine size: 1.6L-1.8L

Power output: 86 kW (115 bhp) to 99 kW (133 bhp)

Drivetrain configuration: RWD
If you google "best project cars", there are several titles that read something along the line of "Best Project Cars Other Than Miata". These little roadsters are incredibly reliable and enjoyable to drive, extremely easy to maintain and have huge potential for tuning and upgrades. Many tuners have swapped in GM's LS motor for some insane power to weight ratios.
When it comes to sports cars, the Miata is the long-running champ in terms of affordability. The rear-wheel-drive, stick shifting little rocket is so popular that their prices have seen some appreciation during the last decade, but most model years still make for very affordable, well-rounded and fun project cars. Since the Miata has been in production since 1989, there are lots of replacement and aftermarket parts available, plus great community support. 
If power is what you're after, models after the 1994 model year would be ideal as the Miata was upgraded for a larger engine, brakes, and wheels. 
HONDA CIVIC
Model year: 1991-2000

Engine size: 1.3L-1.6L

Power output: 52 kW (70 bhp) to 93 kW (125 bhp)

Drivetrain configuration: FWD
First entering production in 1972, the venerable Honda Civic has become one of the global top sellers of all time for its all-around drivability, reliability and affordability. The Civic really has it all. Like any Honda, it has an intuitive and easy-to-fix ecosystem, and can be tuned to your heart's content, also making it one of the best-selling, tuner-friendly aftermarket platforms of all time.  
The Civic also offers all sorts of variants, you can have your pick of the lot when it comes to engine capacity, body style, and interior furnishings, from spritely hot hatches to stately shuttle wagons. For performance upgrades, just throw on some suspension upgrades and a set of decent tires.
Despite being a commuter vehicle manufacturer, Honda's engines are notable for their superb reliability and tunability. The compact two-door Civic model has seen over 10 generations with outstanding improvements, from a meager 55 horsepower all the way to the current 306 horsepower turbocharged four-cylinder that can be found in its 2021 Type R variant. Such tunable ecosystem, plus all other merits, have made Civic the darling of the aftermarket tuning community in general and the performance enthusiasts in particular, with countless modified project cars regularly achieving a jaw-dropping 600+ horsepower.
With such bottomless engine swap options and a lightweight chassis, you really have endless customization options. Your imagination is the limit. There are also ample aftermarket parts available. No matter which Honda Civic you opt for, you will get access to a dizzying array of quality aftermarket parts. Just make sure to go with parts from Honda-exclusive companies, since knock-off parts have over-saturated the market following the model's ever increasing popularity. 
READ MORE
NISSAN 240SX
Model year: 1989-1999

Engine size: 2.4L

Power output: 1989-1990 – 140 bhp (100 kW) | 1991-1994 – 155 bhp (116 kW)

Drivetrain configuration: RWD
Along with the Miata and Civic, the Nissan 240SX is one of the most modified vehicles in history, particularly with a long-running lineage as the perfect entry-level project car for street racers and performance enthusiasts. 
Not only an unprecedented aftermarket platform in the world of drift, the 240SX was also one of the flagship sports cars from Nissan's 1990s lineup, alongside the brand's established 180SX and 200SX. 
Since its early years, the 240SX was lauded as the ideal tuner-friendly, budget project vehicle. The 240SX is an old Nissan sports coupe that came with a manual gearbox and a rear-wheel drive configuration. In addition, its dependable KA24E 2.4-liter inline-four engine is another attribute that makes it one of the best project cars that could accept various low-cost tunes to garner impressive power. 
The car truly shined even more brightly with its second iteration, which would adopt the updated and more versatile KA24DE engine. To achieve even better horsepower, tuners and manufacturers continued to produce elaborate packages that would improve the platform's performance, handling, and aerodynamics. 
The number of Nissan 240SX available on the aftermarket are in abundance, and so you can find one extremely cheap, depending on their condition and what tuning has already been done on them. These days, when stock-spec 240SX's crop up now and again, you might get one for as little as $3,000 to $4,000, although 100% untouched 240SX's are becoming harder to find. 
Most 240SX's for sale are drift car projects that have been modded to the moon, many with questionable execution. You can spring for one that will not cost a lot of time and money to undo all that upgrades, but your best bet is to consult someone experienced as to how much work a certain buy would require to get close to your vision build.
Both the platforms and parts for the 240SX are easy to find at reasonable price points. Its popularity in the aftermarket is also partly attributable to its robust parts catalog, which remains one of the largest in the industry. 
That said, prices have gone up over the last decade due to the ever rising popularity of the car, particularly within the drift circuit who are more willing to compromise dollars for performance. The model is highly sought after, and certain aftermarket kits have become quite expensive, though you can get a pretty good deal if you take your time shopping around a bit.
ACURA INTEGRA
Model year: 1994-2001

Engine size: 1.8L

Power output: 106 kW (142 bhp) to 145 kW (195 bhp)

Drivetrain configuration: FWD
Once a model is identified as being suitable to be a project car, there will be a considerable rise in their asking prices over the years. However, despite being crowned as one of the most modified vehicles in history, the Acura Integra is still very much affordable to these days, with most examples available for less than $5,000, even some are in good serviceable condition. Production quantity was great, so the Integra was readily available. 
In addition, aftermarket parts are cheap and available, plus plenty of owner's forums for knowledge sharing and support, making the Acura Integra one of the most affordable project cars loved by beginners and experienced enthusiasts alike.
The model was replaced by the new-generation RSX in 2001. Prior, it's loved for its unique, wedge-like design, shapely paneling, and accessibility, which earned it a wealth of aftermarket parts. Plus, the Integra utilized easy-to-acquire components from the Honda line, making it extra tuner-friendly. 
The model was consistently included in nearly every annual Top Ten list during its tenure. It was already among the most prominent consumer models at the time, but what set the vehicle apart from its competition was the introduction of the premium model Type R in 1995, which adopted the brand's 1.8-liter DOHC VTEC in-line 4-cylinder engine to deliver a 197-horsepower. The Integra Type R eventually earned the title of the best front-wheel-drive car of all time.
The Acura Integra sells particularly well in America, so most Integras that are for sale here will go for a premium. Shop around a bit, and wait for your perfect buy.
ACURA RSX
Model year: 2002-2006

Engine size: 2.0L

Power output: 115kW (155 bhp) to 149 kW (200 bhp)

Drivetrain configuration: FWD
If it's hard to get your hands on an affordable project Integra, you might want to consider its successor, the Acura RSX, known as the fourth generation of the Honda Integra series. The RSX stands on equal footing with the Integra when it comes to aftermarket affluence, thanks to its plentiful parts and its responding well to performance upgrades. 
Over the years, the RSX's fan base has also grown.  Nowadays, you can see a modified RSX in every niche of the automotive culture. Between 2001 and 2006, aftermarket enthusiasts, tuners and manufacturers began shifting their interest from the Integra to the RSX wholeheartedly. Connoisseurs of the original Integra adopted the platform as the last iteration of Honda's illustrious Integra line. 
The RSX responds very well to tunings and has great potential for power upgrades. A 160-horsepower intelligent VTEC K20A3 engine would add considerable horsepower for the street racers and performance enthusiasts. Couple that with standard inclusions like anti-lock braking system (ABS), cruise control, power windows and a moonroof, you would have an all-around fun project car.  
NISSAN DATSUN 280Z
Model year: 1975-1978 

Engine size: 2.8L

Power output: 173 PS (171 bhp)

Drivetrain configuration: RWD
Now the Datsun 280Z is a bit more pricey than most of the models in this list, but we cannot leave it out. The Nissan Datsun 240Z and 260Z, the predecessors of the 280Z, are also project vehicles desired by a good handful of aftermarket enthusiasts and thus come with heart-attack-inducing price tags at auction, the Datsun 280Z is more reasonably priced. Prices start from $18,000 for a workable car in fair condition, although many owners have successfully purchased their 280Z from Craigslist and other platforms for only a few thousand dollars, some are even bone stock or mostly clean. 
The Z-cars first series was introduced in 1970 and included the 240Z, 260Z and 280Z models. The second series, hitting the market in 1979, only offered one model, the 280ZX. The 280ZX was replaced in 1984 by the 300 ZX, the first model from the third generation.
Few vintage models offer just the perfect blend of form and function like the Datsun 280Z, iced with simplicity and affordability. Its looks alone has won hearts all over the globe, and you can be certain that after a few decades, it would never go out of style. It's just the classic among the classics.
Its legendary and powerful 6-cylinder L-series engine is a simplified piece of machinery with some serious power. In case you want your project 280Z to really breathe fire, the 280Z is a prime candidate for some amazing engine swap thanks to its  measly curb. weight of around 2,800 lbs. Hobbyists have been throwing new engines into their 280Zs since its debut, and no matter what swaps you envision for yours, there is a good chance that someone else has already done it.  
Coupled with overall tunability and great online community support, the Datsun 280Z is anyone's dream project car. Parts can be acquired at reasonable prices, plus there are a good amount of scrape donor cars sold for cheap, like a 1983 Datsun Turbo 280ZX for around $500.
In the last decade, the market has caught onto their appeal and driven up acquisition cost (with aesthetics like that it cannot go unnoticed!), but with some shopping around you can easily find an almost bone stock one ready to be your next project. One common problem with the classic Z line is rust; other enthusiasts often recommend that you check the body panels for rust that can affect the platform's structural integrity.
If you do love the Z-series but prefer a model with less years on it, and with a modern look but still has the Z-series' distinct styling, take a look at the Nissan 350Z. It was sold from 2002 to 2009 and marks the fifth generation of Nissan's Z-car line. 
The 350Z also consistently makes it into the best project cars list by the aftermarket community. The Nissan 350Z is equipped with a powerful 3.5-liter V6 engine that creates 306 horsepower and 268 pound-feet of torque, so it's easy to see why the model is so popular with speed-lovers.
NISSAN INFINITI G35
Model year: 2003-2006 (sedan), 2003-2007 (coupe)

Engine size: 2L-3.5 L

Power output: 194 kW (260 hp) to 222 kW (298 hp)

Drivetrain configuration: RWD and AWD
If you cannot find a cheap enough project 280Z or 350Z, you might want to take a look at the Infiniti G35. The Infiniti G35 was based on the Nissan FM platform shared with Nissan's Z-series 350Z sports car, and is the more luxurious counterpart to the Z. While the G35 might not be as popular, or as notable as Nissan's Z, it's a good project car that remains painfully underrated. Being less popular makes the acquisition cost more bearable too. 
The G35 began to make waves within the industry as a rebadged and repurposed the-dream-car-of-any-enthusiast Nissan Skyline catered toward the North American and Canadian market, where owning and driving a Skyline is illegal since it's a right-hand drive, on top of its jaw-dropping price tag that very few can afford. This substitution brings with it an abundance of parts, peripherals, and options that were once formulated for the Japanese Domestic Market (JDM) imports. 
In terms of power, the Infiniti G35 serves as a counterpart to Nissan's lauded Z models over its years of production. Since it shares underpinnings of the powerful 350Z and the later 370Z, it has considerable untapped power that can be capitalized on for some serious horsepower. In general, the G35 has comparable numbers with the 350Z, depending on which year you buy. The early G35 had 260-280 hp, which were later improved to 306 hp, while the 350Z were boasting 287 horsepower in the beginning, and 306 horsepower in later production years. 
HONDA S2000
Model year: 1999-2009

Engine size: 2.0L

Power output: 177kW (237 bhp) to 184 kW (247 bhp)

Drivetrain configuration: RWD
In addition to the Civic, the Honda S2000 is also an aftermarket darling that we cannot fail to mention, being one of the only rear-wheel-drive models that Honda has ever produced. This drop-top sports car also boasts one of the most interesting and attractive layouts in the automotive industry, so it easily garners huge interest from the aftermarket community. 
Another thing that sets the S2000 apart is its notable power output of 124-horsepower-per-liter out of its 2L engine, the highest horsepower per cubic inch out of any naturally-aspirated model during the era. It features a front mid-engine, rear-wheel-drive layout with power delivered by an inline four-cylinder DOHC-VTEC engine (codenamed F20C), which generates power outputs of 237–247 hp, and 153–161 lbf⋅ft of torque.
Before its debut in 1999, the vehicle had already enamored audiences at the Tokyo Motor Show during the four years prior. Ever since its first appearance, interested tuners and enthusiasts had been relying on imaginative sketches to devise their very own modifications, parts, and enhancements for the car, all that wouldn't be tested and realized until after its introduction. Aftermarket parts are available and affordable, there's ample community support and the model offers great potential for upgrades.
SUBARU IMPREZA WRX / WRX STI
Model year: 1992–present

Engine size: 2.5L

Power output: max. 169 kW (227 hp)

Drivetrain configuration: FWD and AWD
Subaru's monolithic Impreza WRX models with sedan and hatchback trims enjoyed unmatched popularity all over the globe, thanks to its many enticing traits that enthusiasts had been asking for. The model is unique and desirable in many ways: it offers a sleek, original aesthetic design that the automotive industry has rarely seen, plus an all-wheel-drive layout and an experimental, rally-inspired parts package. 
The Impreza WRX saw some power upgrade some years later. Subaru later introduced the lauded STI model, a unique iteration and a performance-based predecessor to the non-Impreza WRX STI, which would make its debut in 2015. The WRX STI's small-displacement, turbocharged four-cylinder engine that delivers from 280 to 320 horsepower was regarded as one of the most dominant in the industry. 
With this development, the street tuners and track goers got ever more excited and came up with new ideas for performance suspension layouts, aerodynamics packages and improved powertrains to push the car's all-wheel-drive layout to its maximum potential. This led to an explosion in parts and peripherals from renowned tuners, so you can find support for any model among its various generations.
TOYOTA AE86
Model year: 1983-1987

Engine size: 1.6L

Power output: max. 128 bhp or 96 kW

Drivetrain configuration: RWD
With an advertised top speed of 201 kph (125 mph), the Toyota AE86 is a cult icon  within the racing world and in particular the world of drifting, thanks in large part to the hit Japanese manga series Initial D. Everyone knows the Toyota AE86, the corner-carving drift-toy of Initial D manga fanboys everywhere.
This Corolla-derived model was manufactured in a very small window between 1983 and 1987, and instantly won hearts with their coupe and hatchback configurations. While the AE86 might not be the best-looking car on our list, it's surely one of the best project cars for beginners thanks to its inherent tunability. It boasts one of the most intuitive, most modifiable engines of the decade, and a highly sought-after front-engine/rear-wheel-drive layout.  
Due to the AE86's cult icon status within the drifting world, aftermarket kits and upgrades would follow suit, allowing drivers to garner even more impressive horsepower, torque, and downforce. There are also many options if you want to give this loveable drift car an aesthetic makeover to get the best of both worlds.
Toyota Corolla
Model year: 1984 – 1987

Engine size: 1.8L

Power output: max. 139 hp

Drivetrain configuration: RWD (1984-1987) and FWD (after 1987)
Introduced in 1966, the Corolla was the best-selling car worldwide by 1974 and has consistently been one of the global best sellers since then. In 1997, the Corolla became the best selling nameplate in the world, surpassing the classic Volkswagen Beetle. Alongside the Honda Civic, Corolla is one of the longest-lasting vehicles to ever roll off an assembly line that the automotive industry has ever seen. 
It is truly an all-around vehicle that is affordable, safe and easy to drive and easy to maintain, making it one of the best family commuter of all times. Its trim options include hatchback, station wagon and sedan. The series has undergone several major redesigns with twelve generations over the years, so if you love the values that the Corolla has to offer, you have quite many options to choose from both in terms of type, aesthetics and performance.
Although the Corolla may appear to be a cut-and-dry commuter car to most, it is still an ideal affordable project car that you can wrench on to your heart's content. Engine rebuilds are relatively straightforward, as this model was naturally aspirated. Models found between 1984 and 1987 offer the best chassis build options as back then Corollas were rear-wheel drive. Just beware of gearbox issues and their rust-prone fuel pumps.
READ MORE
Mitsubishi Galant (E50-E60-E70-E80) 
Model year: 1993-1996 (7th generation)

Engine size: 2.4L

Power output: 62.5 kW (84 hp) to 177 kW (237 hp)

Drivetrain configuration: AWD
Lightweight and simple for an all-wheel-drive car, the seventh generation of the Galant is one of the coolest and tuner-friendly Mitsubishi sports cars you can buy for cheap, and the ideal project car for beginners starting up a garage or backyard build for a sleeper of epic proportions.
The Galant VR4 trim level is the sportiest Galant of all. It truly belongs to the streets, with a beastly turbocharged four-cylinder engine, a reminder that Mitsubishi used to pack some serious performance into its lineup. Especially for an unassuming model that can also double duty as a family sedan, tuning it will definitely be a lot of fun.
LEXUS SC400
Model year: 1992-1996

Engine size: 4.0L

Power output: 186 kW (250 bhp) to 216 kW (290 bhp)

Drivetrain configuration: RWD
Toyota astonished the American luxury market by introducing the 1990 Lexus LS400 V-8 sedan, capable of 150 mph in reliable serenity, leaving Mercedes-Benz and BMW in the dust. Lexus stepped up the game with the release of the high-po SC400 luxury coupe in 1992, which was powered by the same fuel-injected 4.0-liter, 250 bhp DOHC V-8 and achieved instant success in the niche grand tourer market. Both models showcased elegant controlled lines, with low coefficients of drag. 
Being Toyota's luxury line, Lexus' typically don't make affordable project cars, but certain models with adequate age might make a great buy.  Case in point, the SC 300 and 400, which are extra sleek, elegant and attractive. Look for model years between 1992 and 1996 for the most bang for your buck. 
Luxury options included power steering, a four-speed automatic transmission, power disc anti-lock brakes, cruise control, and lush, elegant leather interior. The SC400 came with a $40,000 price tag when it hit the market, but as they age, now they can be had for a steal. These models can be found for prices ranging from a few thousands all the way up to about $7,000. Whether you're looking for a drift car or a luxury daily commuter or a VIP-style car, these will make for one of the best project cars for beginners. 
This Lexus is not just pretty to look at. It has good tunability too. The SC400 can get to 60 mps in 6.7 seconds. The 290hp from the 1UZ-FE V8 isn't to be sniffed at, and the engine bay is ideal for a V8 or a turbocharged Supra powertrain. Many owners have gone all-out with 1JZ and 2JZ engine swaps from the Supra for maximum tuning potential. Some tuners might complain about some common issues with this chassis, but most are superficial in nature. 
Lexus IS300 (Toyota Altezza)
Model year: 1999-2005

Engine size: 4.0L

Power output: 186 kW (250 bhp) to 216 kW (290 bhp)

Drivetrain configuration: RWD and AWD
Toyota is known for comfort, reliability and longevity, but the brand was serious about also competing with the luxury German brands in the arena of luxury vehicles. The result was the LS400, and later the first-gen Lexus IS300, a sports sedan with the heart of a Supra, designed to rival BMW's famed 3-Series.  Originally, it was sold as the 1998 Toyota Altezza in Japan.
As with any other Lexus model, the IS300 is luxury, elegant and sophisticated, but exceptionally so. With this look alone, the Lexus IS300 is quickly becoming a modern-day legend.
The IS300 is a great drift project car from Lexus, which would also make the ideal daily commuter VIP-style car. Thanks to its versatility and tunability, there's no shortage of parts and modification kits available on the market, including ample off-the-shelf turbo kits. 
The model comes with the same 2JZ-GE 3.0-liter DOHC 24-valve straight-six that propels the bigger Lexus GS300. Although it didn't have turbos and had a few internal changes, it was essentially the same engine found in the Toyota Supra. This offers some decent power. The 7-plus second zero-to-60 doesn't sound all that impressive, but the power to weight ratio is pretty solid. 
Without turbos, the Lexus IS300 doesn't make as much power as the Supra. The stock power output í 215 hp and 218 lb-ft. However, countless owners have swapped Supra turbos onto their Lexus IS300s to get some impressive numbers.
Possessing classy looks and huge upside potential in terms of power upgrade, this 2JZ power plant makes an attractive project car. 
READ MORE
NISSAN SKYLINE GT-R
Model year: 1993-1998

Engine size: 2.0L-2.5L

Power output: 96 kW (128 bhp) to 184 kW (247 bhp)

Drivetrain configuration: RWD
Now this one is an exception to our pick of affordable, easy-to-find-parts Japanese project cars, but it's too interesting and notable to be left out. It is extremely hard to find and buy one of these GT-R, one of the most sought-after vehicles in the world, with collectors and JDM enthusiasts paying top-dollar for project-worthy platforms. 
Every car racing fan knows about the legendary Nissan Skyline and dream of owning one. The Nissan Skyline has become the symbol of Japan's automotive industry in general and the flagship of Nissan's superb technology and performance. 
The Skyline GT-R R32, R33 and R34 are fan favorites in the car community and are in every car lover's bucket list, which almost always go unfulfilled due to its limited supply outside of Japan. Referred to as "Godzilla", the Skyline is a superstar among the high-performance supercars.
The Skyline GTR is among the fastest accelerating cars in the world. It can reach 100kmph in 2.8 seconds, a beastly speed parallel to those of the Porsche 911 and Lamborghini Aventador.
Before the merger of Prince Motors, its first developer, and Nissan, the Skyline model competed in the Japanese Grand Prix and finished in second place. After this early success, the GT-R won the Japanese Touring Car Championship a whopping twenty-nine times in a row, a record yet to be broken by any other car.
The Nissan Skyline GT-R series has been and will continue to win hearts for its technically formidable power and exclusive handling. Its beastly power comes from a 3.8-litre V6 twin-turbo engine that generates a 276 horsepower and a 266lb-ft torque. 
Thanks to The Skyline GT-R's high-performance and tunable RB20 engines, coupling with its workable powertrain, suspension, and aerodynamic structure, aftermarket companies were able to push the vehicle past 500 horsepower on a consistent basis. Imagine the beastly power if you tune Nissan's latest GT-R, the R35. Compared to its predecessors, the R35's 550hp V6 engine adds a couple hundred more horsepower, with an improved all-wheel-drive architecture and retails for over $100,000 when you buy new.
MAZDA RX-7
Model year: 1978 – 2002 

Engine size: 1.3L

Power output: msx. 177 kW (238 bhp)

Drivetrain configuration: RWD
Another super interesting exception to the list is the Mazda RX-7. Thanks to its unique and masterful rotary engine that excels in environments where torque is key, this front/mid-engine rotary-powered prodigy is among the most prominent competitors in the drift-enthusiast community, although it doesn't quite have a true track-inspired spirit. 
As for aesthetics, the RX-7 is a masterpiece of design. Due to its sporty persona, the RX-7 became a cult-classic after its debut in 1978. The big downside though is its complex engineering, making it notoriously difficult to tune, especially if you're comparing it to the tuner-friendly Civic or Miata. That said, when worked by the hands of a knowledgeable mechanic who can unleash its full potential, it can become one of the most formidable vehicles on the blacktop. 
In 1992, the release of the third-generation FD with an overly-complex sequential twin-turbocharger system entirely changed the status of this already loved model. The twin-turbocharger system would allow the car to utilize a near-linear acceleration curve, which means almost instantaneous power throughout its entire rev range. This exciting potential prompted countless aftermarket tuning companies to produce kits with the aim of pushing the already powerful beast to its limit.
TOYOTA SUPRA (MARK IV)
Model year: 1993 – 2002

Engine size: 3.0L

Power output: 2 options – max. 164kW (220 hp) or max. 239 kW (321 hp)

Drivetrain configuration: RWD
After the Skyline and RX-7, this list of Japanese legendary imports would not be complete without the Supra. Mention the name "Supra", and many hardcore gearhead and street racer would jump off their seats. 
After its introduction in 1986, the Supra instantly made a name for itself as one of Toyota's premier sports offerings. The Supra has amassed an enormous and fervent fan base over the years, and thus the prices for both project-worthy platforms and parts packages have gone up. Despite this tuner-unfriendly cost, the Toyota Supra continues to be a highly sought-after favorite among collectors and aftermarket enthusiasts. 
All Supra models come with an eight-speed automatic transmission and are offered only with rear-wheel drive. In 1993, the performance-focused fourth-generation Mark IV made its debut with its now legendary 2JZ engine. These 3.0-liter, twin-turbocharged variants really set the fourth-generation Supra apart from its competitors and carried it to the height of its popularity. Sadly, in 2002, it was discontinued due to emissions standards. 
As for tunability, it is tunable, but that is not at all cheap if you want some serious modifications. If you're willing to pay for its beastly parts package, you can comfortably push these already powerful machines well past the 600+ horsepower mark. Its solid performance naturally made the Supra excessively sought-after platform for project cars, causing prices to surge within the tuning community. 
If you're interested in Japanese imports, head to our in-depth car reviews to find what's suitable for you, and hunt for second-hand Japanese cars in great conditions at very reasonable prices. 
2021-Updated Best Project Cars For Beginners: European Models
VOLKSWAGEN BEETLE
Model year: any year (1938–2003) really, but the most popular are from 1967 to 1972

Engine size: 1.2L-2L

Power output: 45 kW (60 bhp) to 130 kW (174 hp)

Drivetrain configuration: FWD and AWD 
No list of best project cars would be complete without the iconic Beetle from Volkswagen. While a few handful of models stand out, the gearhead community would agree that perhaps no car in history has seen more work at the hands of home mechanics than these adorable yet classy Beetles. With millions sold over multiple decades, you won't ever have to worry about finding cheap parts or donor cars. 
At first glance, these Bugs definitely draw you in with their distinctive styling, however appearance is not their only merit. From rat rods to chic, road-faring commuters, this legendary platform has seen its fair share of modifications over the years, thanks to their tuner-friendly minimalistic bodywork, simplified rear-engine layout, an air-cooled flat-four engine hanging off the back, and intuitive mechanical functions. 
Their incredibly simple mechanicals have made them simple enough for almost any home mechanic to work on. So they instantly made waves within the tuning world ever since the very first Bugs hit the streets. These days, people are even bolting on Subaru engines to get some impressive horsepower out of these tiny, unassuming Bugs.
And you don't have to word about truly detracting from the Beetle's style, whether you're building a dune buggy or a rat rod. At the end of the process, a modified Beetle would still look unmistakably a Bug. 
When it comes to the Beetles, almost any model would make a good project car, really. And although every model year possesses that distinct style, you have ample to choose from, thanks to the vehicle having been in production since 1938. 
However, the most sought after is arguably the 1967 1500cc, a one-year-only model manufactured from August 1966 to July 1967. Today, a condition 1 '67 Beetle, that is one in essentially perfect and bone stock  clean condition is worth around $24,000. It combines the early styling of the classic Bug with the more advanced engineering of the later models, so you get the best of both worlds. Feel free to go for other model years though, as there are many easy and affordable engine swap options to get the level of power that you crave.
Although the Bug is definitely tuner-friendly in all aspects, that is ergonomics, mechanicals and capability, it was first adopted by aftermarket manufacturers primarily for its long-running production and unmatched production quantity. Its lineage can be traced back to 1938 Germany, and today the VW Beetle is currently the longest-running production vehicle of all time, as well as the most-manufactured model ever. 
Another important factor is that the vehicle hasn't evolved much since its debut, giving tuning companies more than enough time to become well-acquainted with its ins and outs. In short, it is the ultimate candidate for modifications. This means plenty of Bugs roaming the streets and a huge enthusiast community as well as ample tuning companies, so you'll get all the aftermarket support you might need. 
Rest assured that performance parts are also plentiful, cheap, and well-documented, in case you're planning for some street racing or just want to enjoy some fast drives. This Volkswagen's compact platform responds very well to performance upgrades, so it has become a darling within the world of motorsport. Countless Bugs have graced the tracks of various race leagues, from drag racing to the Trans-American road series, and even the Baja 1000. The manufacturer might not have expected that a common commuter that was built "for the people"  would take on many different forms and facets of the modern automotive world.
VOLKSWAGEN GOLF GTI
Model year: 1976-present

Engine size: 2L

Power output: 157 kW (211 hp) to 191 kW (256 hp)

Drivetrain configuration: FWD
Project GTI is, indeed, still a thing. Second only to the Beetle, the Volkswagen Golf is one of the most prevalent models from the German maker, and one of the best and most affordable project platforms, no matter what body style you're considering. The Golf GTI makes for lightweight little hatchbacks that offer great room for modification. There is a wealth of upgrade options for the Golf GTI. You can bag it, boost it, or bring it back to factory condition—and the end result would always be a ton of driving fun. 
And today, the Golf GTI is in its eighth generation and remains one of the automotive world's top five best-selling vehicles of all time. So there are plenty of them around at reasonable price points, and mod kits are plentiful and cheap. 
Introduced in 1974, during a time when automotive manufacturers decided to push for front-wheel-drive dominance, Volkswagen's front-wheel-drive Golf was fashioned as a compact commuter to take over the role of their previous offering, the classic rear-wheel-drive Beetle. The suave, three-door hatchback Golf would rise to prominence and win over a large portion of the Beetle's robust fanbase. 
Over the years, its ergonomics would earn it various awards and accolades within Europe, and in 1985, the first iteration of the performance-focused GTI hit the market. Later models would adopt Volkswagen's first Turbocharged Direct Injection (TD) diesel engine, as well as turbocharged iterations of the 2.0-liter FSI, allowing the model to pass the mark of 240 horsepower. Later, its performance at various race leagues would bolster its popularity among the speed enthusiasts. Tuners started to design mod kits to give the vehicle more horsepower for fun daily driving. 
The Golf was well on its way to becoming the best-selling Volkswagen of all time. With the GTI's rising popularity, overall tunability and already powerful engines, aftermarket tuners embraced the model as the ideal project platform. 
You can go with any model year really, depending on your budget and what you can find. It's interesting to note that the enthusiast community also have their eyes on the latest model years and are waiting for them to age so they can find a good buy. 
The latest 2017-2020 Mk7 Volkswagen GTIs are, predictably, the most expensive, but they combine everything VW has learned over four decades of the GTI and offer superior power as well as well-roundedness.
The 2020 Golf GTI does 0-60 mph in 5.9 seconds and its top speed is 155 mph, thanks to the 2.0-liter TDI (turbocharged direct-injection) four-cylinder engine. Those are incredible numbers for such an unassuming vehicle. 
BMW E30 
Model year: 1982-1994

Engine size: petrol 1.6-2.7 L, diesel 2.4 L

Power output: 66 kW (89 hp) to 175 kW (235 hp)

Drivetrain configuration: AWD
Older BMWs always make for one of the best project cars, and the E30 3 Series is no exception. This generation 3er was in production from 1982 to 1994, offering a variety of powertrains and transmissions. 
These days, the highly sought after and very fascinating E30 M3 of this generation fetch astronomical prices at auctions, so sadly it's out of bounds. But, the good news is, there are plenty of other E30s out there, and ratty ones can be found for almost no money at all. With some patience, you can totally snag a 325i in great clean condition. Regular E30s are very tuner-friendly, even for beginners. 
There are a wide variety of exterior and interior mods and possible engine swaps for impressive power. The 325i in particular is highly tunable and offers many upgrade options. With a bulletproof straight-six under the hood, it's a great car for beginners just getting into things or experienced tuners. It can even be made to look like an M3.
The exceptions are the 316's and 318i's, if performance is your priority. They are all over the classifieds at very cheap prices, you'll quickly outgrow their meager four-cylinders, so whether they would make good project cars depends on the direction of your build.
BMW E36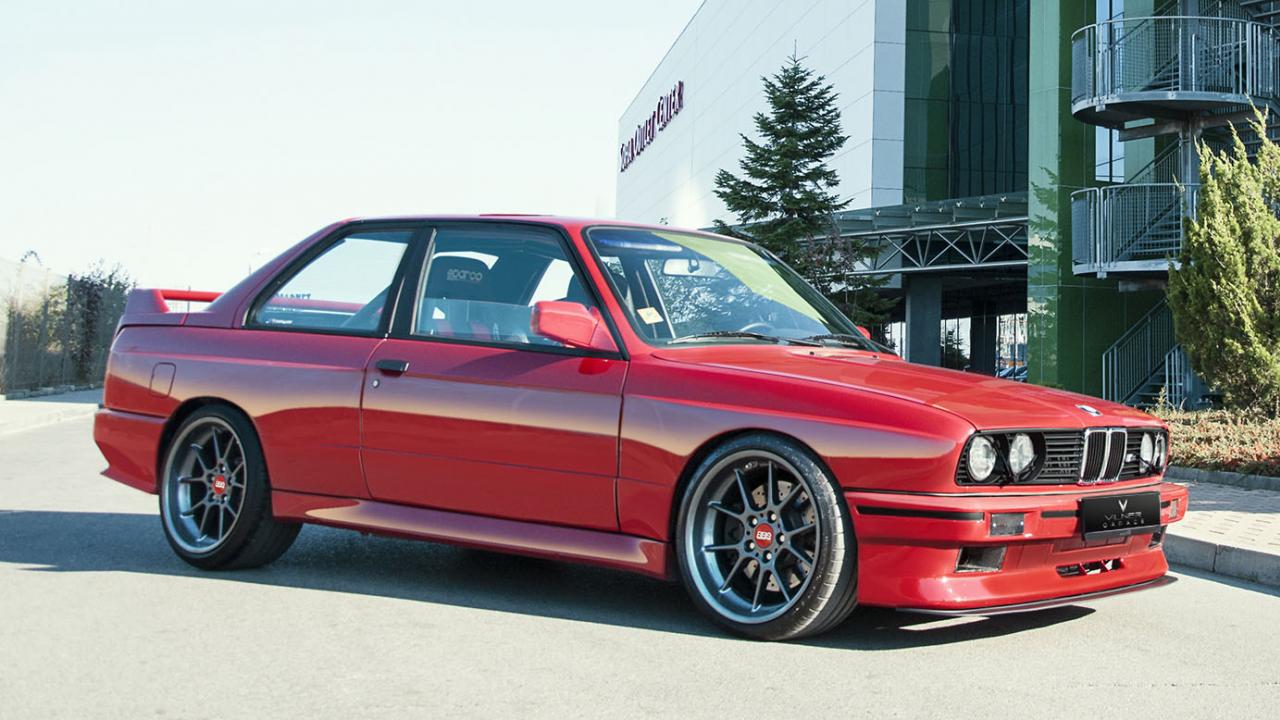 Model year: 1990-2000

Engine size: 1.8L-2.8L

Power output: 73 kW (98 bhp) to 142 kW (190 bhp)

Drivetrain configuration: RWD
If the above M3's from BMW has tickled your fancy, but the acquisition cost is more than you could bear, you might just find perfect substitutions that can be had for cheap, the E36 and E46 from the brand. The E30's has that old-school look, but if you also like something a little more modern, the E36 might be your best project car to buy.
The BMW E36 has earned its place in the aftermarket world throughout America and Europe as one of the best budget drift cars. In Europe, E36's generally out-number most other cars while drifting. They have seen increasing popularity in the US in the last decade, with companies such as Pandem modernizing it with their Rocket Bunny kits to push its drift prowess to the next level.
The E36 generation BMW 3 Series Coupes has a whole heap of appeal. First is its availability and aftermarket support. Fortunately, the E36 is much more affordable than the M'3's. And with parts easily sourced and common, they're also becoming a great alternative to the more expensive Japanese import cars.
Second is tunability. There are several different models of the E36, but generally you can just go with any model year from 1990 to 2000. Since these are easy to work on and respond so well to performance tuning, a few basic mods will allow even the lowest power ones to go sideways. They are a lot of fun to modify and drive. But do note that it's recommended that you get a well-serviced platform that's been kept as close to standard trim as possible, in order to fully enjoy their potential.
BMW E46
Model year: 1998 – 2006

Engine size: Petrol 1.6L–3.2L, Diesel 2.0 L

Power output: 110 kW (148 hp) to 265 kW (355 hp)

Drivetrain configuration: RWD and AWD
Although when it comes to aftermarket project cars, BMW doesn't have as many candidates as their competitors, its 3 Series E46 is still one of the most popular, tuner-friendly lineups of all time. The BMW E46 is the fourth generation of the BMW 3 Series range of compact executive cars, and like the E36, the E46 is now more affordable than ever. 
To understand the E46's appeal, all you have to do is take a look at the series' impeccable designs for each and every model year. Between 1997 to 2006, the E46 instantly earned the 3 Series recognition within aftermarket car circles, with a line-up of the most prolific sedans, coupes, convertibles, and wagons ever graced the streets. 
Not just looks, the E46 has the power too. The range's engines were already capable, ranging from the 316i's 120 hp engine all the way to the M3's 355-horsepower. The E46 M3 came with a 3.2 liter inline-six engine developing 355 hp and 262 lb-ft of torque. It could hit 0-60 in 5.1 seconds and had an electronically controlled top speed of 155 mph. 
Because of their quickly rising popularity in the UK as well as the US, tuning companies began to take note and began to design subtle body kits, aerodynamic units, and an increasing number of performance-focused engine peripherals for the E46. So parts and kits are in abundance; you have a lot to choose from for cheap. 
PORSCHE 944
Model year: 1986-1989

Engine size: 2.5L

Power output: 143 hp (107 kW) to 121 kW (163 hp)

Drivetrain configuration: FWD
This stunning, head-turner Porsche 944 was available in coupé or cabriolet body styles, with either naturally aspirated or turbocharged engines. Even the simple interior is beautiful and functional. Its fitment is also aesthetically pleasing and many don't really need a replacement, like the stock rims and the oil-pressure gauge. 
Everything is just perfect. You can just leave it bone-stock, or turn it into a track monster. Either way, you will get a lot of fun owning and tuning this bad boy classic. And as you might have known already, the community for Porsche's is enormous, so you get great aftermarket support and fellow tuners to share your enthusiasm with. 
Its predecessor, the 928, is also a highly sought-after project Porsche, but has long become expensive. The 944 though is still regularly affordable with reasonably low miles and good maintenance. Although the youngest 944 out there are pushing some 20-25 years old, it is very reliable and fun to own, given proper maintenance. 
Keep in mind that old 944s are still Porsches. So parts prices, especially for major components, will not be as cheap as those for, say, the Beetles. Fortunately there are enough of them around, so if you take some time to shop around, you can still find used parts in decent condition on ebay or craigslist.
Generally speaking, the most desired Porsche 944 models for road use are the 1986-on 944 Turbo and Turbo S and 1989-on 944 S2. These models have the same smooth-nose body style, so they can be difficult to tell apart at first glance but on the road, they drive very differently.
Early 944s are not very quick cars, with 0 to 60 mph times in the 8.5-second range, but they are the least expensive to buy today, all things being equal. A late 944 Turbo and Turbo S should run from a stop to 60 mph in under 6.0-seconds, with a 944 S2 doing the same in about 6.5 seconds.
The 944 made roughly 143 horsepower at the base version, while later-year base models would reach 163 horsepower, and the range-topping Turbo S made 247 horsepower from its turbocharged 2.5-liter inline-four.
2021-Updated Best Project Cars For Beginners: American Muscle Cars
FORD MUSTANG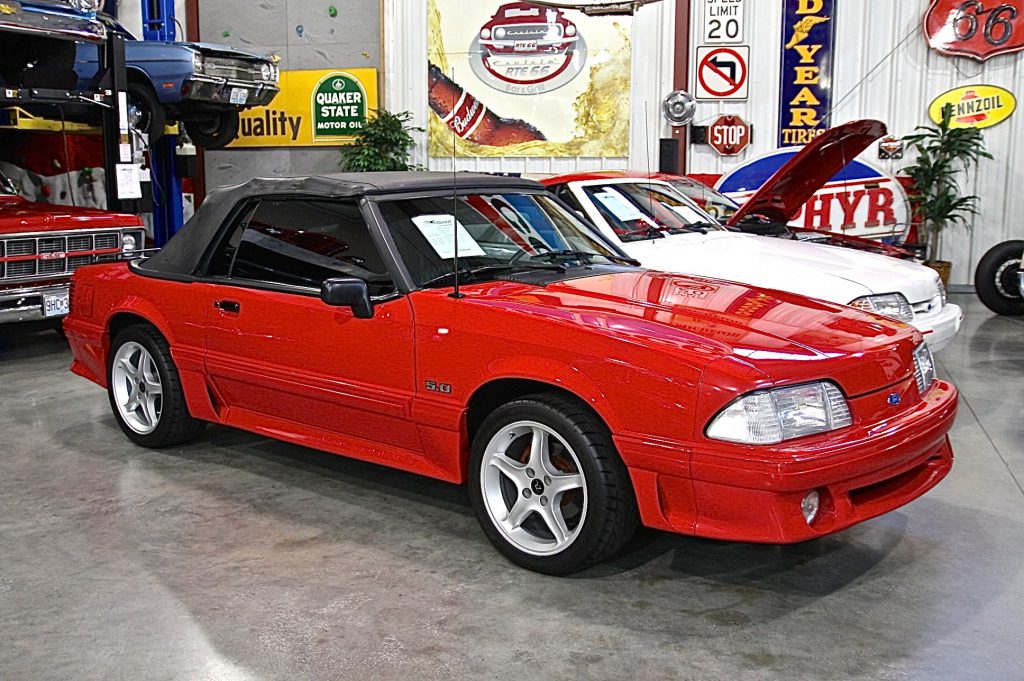 Model year: 1978-2004

Engine size: 2.3L-4.9L

Power output: 101 hp (75 kW) to 390 hp (291 kW)

Drivetrain configuration: RWD
We all know the story of the Ford Mustang. Its popularity rivals that of the Beetle. It's the most loved American pony car to date. While the Beetle visibly bears that classic European styling—old-school, classy, sophisticated without being flashy, then this timeless, iconic North America's sweetheart is unmistakably American. This pony car has become the definition of the American automobile industry since its debut in 1964. 
The Mustang has long been and will always be one of the best project cars of all time, for both beginners and experienced tuners alike. First is availability and affordability. The Mustang has been around since 1964, through six generations and 56 continuous years. And through the years, pony cars' body styles have evolved, so there are many stylish options no matter what model year your project Mustang of choice is. 
Depending on the model year, you can easily snatch one for a reasonable price. In particular, if you're on a budget, then the less popular, unloved body styles from the 1980s and 1990s can be picked up on the cheap. 
Plus it's very easy to find parts, mod kits and accessories for any generation of the car, as the Mustang's long-running production gave aftermarket companies more than enough time to engage in interesting modification projects. There are so plentiful parts for your ideal custom build, whatever it is, plus almost any tuner you go to will have worked on a Mustang before, and that's pretty reassuring.
In addition, there's a huge network of Mustang enthusiasts. There are plenty of forums, websites and blogs with " 'Stangs" in the name, and practically any DIY project revolving around the vehicle can be found online, where you would most likely get your questions answered.
Moreover, special editions of almost any car are really hard to find and thus expensive, but the Mustang's an exception. Special editions like the SVT, SVO, Saleen, SSP can be had for quite reasonable prices. 
The Mustang would be the best project car for you, if you crave both style and performance. It has a long history in the racing world, debuting as a performance-focused model that was targeted toward the young enthusiast. In its early years, the pony car made its name at many North American race leagues. It was immediately badged as a "driver's" car, and instantly gained popularity among performance enthusiasts and tuning companies who wanted to push it well past its boundaries. 
First- and second-generation Mustangs in good, clean condition or properly restored command a pretty hefty sum at auctions. They are indeed among the best project cars to buy in 2021, no, in this century, but they are not the most affordable, although you can find some at a pretty reasonable price depending on the condition. Some excellently restored and modified classic Mustangs, like the '67 and '69 Fastbacks, can go for $200,000 upwards, but those aren't the project car you're looking for. Instead, the fourth and fifth generations are not as lauded, but have become arguably Mustang's most modified model years for their affordability and well-roundedness.
The most readily had and affordable Mustangs as project platforms are the Fox-body, the S197 and the SN95. There are some fourth-gen SN95 Mustangs for just over a thousand bucks, and there are a few S197s for just around $2,000. That's dirt cheap when you're looking for a beginner-level platform with strong bones with which to modify to the moon. 
Fortunately, despite being solid cars, the Fox-body, the S197 and the SN95 were viewed as a flop upon their debut when compared to the lauded first and second generations, so their value has seen a steady decline over the years. And with so many model years, you should have no trouble sourcing one suitable to your tastes.
The Fox-body Mustang, produced from 1978 to 1993, is probably the most beloved Mustang by aftermarket enthusiasts. The Fox body is a versatile platform, very easy to tune with great potential for any kind of project you intend to build, and they are a ton of fun to drive. Also, the Fox body comes in all kinds of configurations: coupe, convertible, turbocharged, and supercharged. There is literally a Fox-body Mustang for any driver.
Enthusiasts divided the Fox body into two big groups: those built between 1978 and 1986, which had the quad headlights, and those built from 1986 to 1993, which have more modern-looking headlights. Fox Body's has been the go-to project Mustang, but  the S197s and SN95s are really coming into their own as a project car choice.
The S197s and SN95s have more safety features than older Mustangs. Though they're younger among the 'Stangs, the huge aftermarket community has already gained a wealth of knowledge on how to tune these engines. 
Interestingly, if you happen to come across Mustang's "sibling cars" sold for cheap while searching for your ideal Mustang project, you can totally consider them. For example, the Mercury Capri shares a platform with the Fox Body Mustang, and the 1971 Ford Maverick looks very similar to a 1971 Mustang, even sharing many of the same parts. There just happen to be far fewer people searching for the Capri and the Maverick, so they might be sold for even cheaper. Plus you still have great aftermarket support, even if the Capri and Maverick communities are much smaller.
EAGLE TALON
Model year: 1989-1998

Engine size: 2L

Power output: 140 hp (110 kW) to 205 hp (153 kW) 

Drivetrain configuration: FWD and AWD
The Eagle Talon is the dark-horse project car of this list. Better known as a model synonymous with the Mitsubishi Eclipse, the Talon was produced within a short time frame from 1989, to 1998, where it was rebranded through various companies. It didn't make waves when it first hit the market, although it has all the requirements to be one of the best project cars for beginners. 
First, its low, entry-level price makes it a good budget project car. Second is its decent horsepower and tunability. The Talon featured a lauded DSM (Diamond Star Motors) engine, which ranged from a modest 135-horsepower, naturally-aspirated edition for older model years, all the way to the 210-horsepower DOHC 2.0-liter Mitsubishi 4G63 turbo I4, which could only be found in the model's second-generation TSi. Such  dependable and upgrade-friendly DSM engine, factory turbo, and near-unlimited Japanese Domestic Market (JDM) customization options made the Talon a darling within the aftermarket community, especially among the street racers and performance enthusiasts. 
CHEVROLET CAMARO
Model year: 1966-1969, 2010-2017

Engine size: 5L-6.2L

Power output: 165 hp to 426 hp

Drivetrain configuration: RWD
Chevrolet introduced the Camaro in 1966 to compete with the Ford Mustang and Dodge Challenger. The Camaro is a rear-wheel-drive, four-seat coupe or convertible that offers several high-performance variants. It's one of the most impressive performance-focused project cars to be had.
While later model-year Camaro coupes make excellent muscle car projects for beginners, in case you have a budget, feel free to go for something from earlier generations for cheap, they just demand more work to be transformed into your dream build. But that's not something to worry about. There's no shortage of ways in which you can tune a Camaro to match your vision, as there is ample aftermarket parts support and readily available crate engines.
Even the very first Camaro's to hit the market came with plenty of power, and the best of them all was the legendary 6.2-litre V8 pushing out a mind-bending 350 hp. And that's way back, in 1966. The 1969 model year's engine achieved a jaw-dropping 426hp. 
Sadly, the beastly 6.2-litre V8 engine was no longer available for the second generation, and the car's aesthetics continued to decline, as Chevrolet  tried to meet new impact regulations. Worst of all, horsepower was reduced by more than half from the powerful 1969 model. Fans everywhere were worrying about whether the legendary early generation would ever be brought back to life.
Then finally in 2010, Chevy introduced a whole new generation of the Camaro, going back to the 1969 model in terms of styling and performance. The near-mythical 6.2-litre V8 engine capable of 426 hp made its celebrated return, and along for the ride came a stiffer chassis, Brembo brakes, and independent suspension.  
Regarding horsepower, the 2017 Chevrolet Camaro ZL1 is now the most powerful Camaro ever made to date, boasting a supercharged 6.2-litre V8 now pushing out a whopping 650 hp, or 0-60mph in 3.3 seconds, which is extremely rare for a stock vehicle. 
At the 'Ring, the ZL1 is faster than the Lamborghini Gallardo LP570-4 Superleggera, Koenigsegg CCX, Ford Shelby GT350R, Porsche 911 GT2, Mercedes-AMG GT S, and McLaren 650S Spider. This can put a supercar to shame. If you're street racing though, the beast would need some skills and a few more gears to get maximum speed from a body that weighs around 1,800kgs. 
CHEVROLET EL CAMINO
Model year: 1968-1972

Engine size: 3.8L-7.4L

Power output: 82 kW (110 hp) to 280 kW (375 hp) 

Drivetrain configuration: AWD
Quite a few Chevy vehicles were born as the brand's answer to another prominent model from Ford. This car-truck hybrid El Camino was launched to compete with the Ford Ranchero. Although it looks like a truck, the El Camino was adapted from the standard two-door Chevrolet station wagon platform and integrated the cab and cargo bed into the body. It had many car-like features. 
In 1968, the introduction of the powerful SS engine earned the El Camino the title of one of the most iconic American muscle cars of the late 1960s and 1970s. The manufacturer  came out with a restyled version of the El Camino in 1968, which lasted three generations through 1972. 
Many aftermarket enthusiasts consider 1972 to be the most aesthetically pleasing of the five model years. Expect to pay at least $30,000 to get your hands on one of these highly sought-after 1972 vintage babes, if you're looking for one in good conditions.
As for horsepower, the 1970 El Camino SS454 LS6 is perhaps the most popular El Camino within the street racing and performance enthusiast community, with a solid, reliable engine producing 450 horsepower. Together with the 1972 model, the SS454 LS6 are the most desirable and expensive muscle trucks that command big dollars at auctions.
Apart from these two models, you can find El Camino's for reasonable prices. Plus it's quite easy to get your hands on parts and replacements, as the El Camino is part of the A-body line and features parts compatibility with several other popular models including the Chevrolet Chevelle, Pontiac Tempest, Buick Special, and Oldsmobile Cutlass.
The vehicle is very tuner-friendly too. They have incredibly simple mechanicals, making them one of the best project cars for beginners. 
Sadly, in 1987, Chevrolet decided to drop the much loved El Camino from its lineup for good. Today, the car is a cult classic, and although it is not exactly as affordable as a Fox Body Mustang, the El Camino is one of the most desirable project cars to buy in the 21st century.
PONTIAC FIREBIRD
Model year: 1967-1977

Engine size: 2.5L-7.5L

Power output: 90 hp (67 kW) to 325 hp (242 kW) 

Drivetrain configuration: RWD
Introduced in 1967 as a pony car to compete with the Ford Mustang and Mercury Cougar, the Pontiac Firebird has become another iconic American muscle car. It was designed simultaneously with GM's Chevrolet division platform-sharing Camaro.
This iconic pony car was in production between 1967 and 2002 with four generations. The end of the 1970s was the best for the Firebirds and Trans Am sales. The popular 1978 model was out, and the Trans Am feature in movies and films instantly helped the vehicle amass a fervent fanbase worldwide.
The Firebird makes a popular project car thanks to its long-running production, tunability, powerful engine with great potential for upgrade and reasonable price points for the later generations. 
The Trans Am was a specialty package for the Firebird, with upgraded handling, suspension, and horsepower. The fastest Pontiac Firebird ever built was the 2002 Pontiac Firebird Trans Am WS6, producing 325 hp (242 kW) with top speed at 160 Mph and out of its 5.7-L V8 engine. 
As with most classic American muscle cars, Firebirds of the third or fourth generations are considerably cheaper than the earlier model years. Although the late-gen Firebirds don't offer the same high-octane nostalgia, they're a great budget project car that offers muscle-car performance. 
The average 2020 auction sale price of a first-generation Pontiac Firebird is $23,460. While the median prices for a first-gen 1969 are $28,500 for convertibles and $83,500 for hardtops.  A first-gen Firebird in "fair" condition will likely run anywhere from $4,000 to $18,000.
FORD ESCORT RS COSWORTH
Model year: 1992-1996

Engine size: 2.0L

Power output: 224 bhp (167 kW)

Drivetrain configuration: FWD
The Ford Escort RS Cosworth is not the typical easy to find affordable project car of this list. It is a relatively rare car: a grand total of 7'145 vehicles, all practically hand built, were produced between 1992 and early 1996. However, if you can get your hands on one, parts are easy to acquire and wouldn't break the bank. Despite its rarity, Escort RS Cosworth still garners a lot of interest among the aftermarket enthusiasts who are hunting for their dream project car. 
What's special about this vehicle is that its powerful engine comes from Cosworth, a British automotive engineering company founded in London in 1958, specialising in high-performance internal combustion engines. For just over 60 years now, this British engine specialist has been powering famous road and race cars.
The car came stock with the recognizable "whale tail," a 224-horsepower, a max speed of 232 km/h (144 mph), turbocharged 2.0-liter inline-four engine from Cosworth, and an improved suspension. With such a substantial suite of performance-focused peripherals straight from the factory floor, the car began its life in 1992 as a rally-specced homologation special outfitted to take the crown in the Group A World Rally Championship. A consumer version of this homologation special was also released in limited numbers, giving speed enthusiasts an approachable beast for daily driving. 
Possessing all these impressive track-focused parts, the car quickly gained traction over the years, and you won't have to do a lot of mods to push the car to its limits. Thanks to the car's popularity, many tuning companies came up with various customization options to unleash its most beastly potential. Many modified Escort Cosworth regularly achieve outputs of over 1,000 horsepower. Yup, one thousand. You read it right. 
If it's too hard to get one of these rare gems, below are some solid Cosworth-powered cars:
Ford Sierra RS Cosworth. 

Subaru Cosworth Impreza CS400. 

Chevrolet Cosworth Vega.

Mercedes-Benz 190E 2.3-16. 

Audi RS4 B5. 

Aston Martin Valkyrie. 
2021-Updated Best Project Cars For Beginners: Off-Roaders
FORD F-100
Model year: 1953-1983

Engine size: 3.6L-7.5L

Power output: 101 hp (75 kW) to 245 hp (183 kW)

Drivetrain configuration: RWD and 4WD
F-100's are perhaps the most classic project truck of all time, all for good reasons. There are plenty of them around, so they can be had for cheap, parts are plentiful, and the aftermarket community is huge. What's more, they offer plenty of directions for modifications, so you can either perfectly restore your pickup or mod them to the moon with modern tech to get to your dream build. 
Introduced for Ford's golden anniversary in 1953, F-100s, or Effies as they're called, were the evolution of Ford's postwar F-1 Bonus Built half-ton trucks: they were the first trucks designed with ergonomics in mind. In other words, instead of focusing primarily on what they could haul in their beds, F-100s are unique for how comfortably they hauled people. 
To create the first ever truck with comfort on par with passenger cars of the day, Ford went so far as to use a life-size mannequin known as the Measuring Man, and invested millions in the design of this truck. The F-100 also had a much larger greenhouse than its predecessor and a stylish exterior. It wasn't just marketing hype. There had never been quite a truck like it before.
After 30 years in production as the smallest F-Series truck, the F-100 was dropped after 1983, eliminating model overlap with the F-150 and payload overlap with the Ranger.
Among the most desirable vintage Ford F-100s are the 1953–56 second generation. The 1956 is by far the most highly sought-after today for its instantly identifiable one-year-only styling, particularly its wraparound windshield with vertical pillars. 
Today, these second-gen F-series trucks are the best-looking, most-comfortable-to-drive-in project trucks you can get, and that's not all. The best part about them is their usability. They can operate comfortably at highway speed, with surprisingly competent handling and reassuring brakes. With such a solid and well-rounded stock platform, it's easy to tune these rare trucks into something even more uniquely your own. 
JEEP CHEROKEE XJ
Model year: 1984-2001

Engine size: gasoline 2.5L-4.0L, diesel 2.0L-2.7L

Power output: 105 hp (78 kW) to 193 hp (144 kW)

Drivetrain configuration: RWD and 4WD
Being an SUV with a classic style and simple features, the Jeep Cherokee XJ continues to be a very popular and well sought-after budget project truck. They are well-designed and well-rounded, with characteristically American quirks.
First, there are a lot of XJs out there: nearly 3 million of them hit the showroom during their 18 years of production. Many were modified to become heavy-duty rock crawlers and mud boggers, or mildly modified adventure rigs that also make comfortable and stylish daily commuters.
With such availability, this Jeep is affordable, and parts are easy to acquire, be it suspension, drivetrain, brakes, tires,wheels, bumpers or armor. Jeep is a prominent brand in the United States off-roading arena, and even after 2001, when the XJ was dropped for good, vendors have continued to manufacture parts for these trucks. 
The Jeep Cherokee also has such an enormous fanbase with well-documented project examples, from entry-level mods to more hardcore upgrades. If you have any problem, it's likely that someone else has already tried that and figured out the best course of action.
XJ Cherokees are nearly-indestructible when properly maintained, so you can find many in great conditions in the aftermarket. Their ins and outs are simple, intuitive and easy to maintain as well as easy to work on, so they make great project trucks for beginners. For these reasons, they are immensely popular amongst beginners and seasoned trail experts alike. 
GMC JIMMY
Model year: 1970-1991

Engine size: 4.3L-5.7L

Power output: 105 hp (78 kW) to 210 hp (156 kW)

Drivetrain configuration: 4WD
The GMC Jimmy, introduced in 1970, was GMC's own upscale version of the celebrated Chevy Blazer which hit the automotive market in 1969. The Jimmy continued as a member of the GMC lineup until 1991, when the full-size Jimmy was replaced by the Yukon.
While Chevy Blazers have long become too expensive to be a budget project car, their GMC-badged brethren are still easily had for a below $7,000. Thanks to their long-running production, there are enough Jimmy's out there to be your next project truck, as well as a wealth of parts and community knowledge. With proper maintenance, they'll promise you years of dependable performance, although they're not especially powerful and fuel-efficient when stock bone. There are various customization options for that though.
The GMC Jimmy featured some differences in the body styling, such as the use of quad headlights as opposed to the Blazer's twin headlights. Other than styling differences the Blazer and the Jimmy were identical.