Mazda 3 Vs Honda Civic: The Battle Of The Compact Favorites
Last updated
Jan 11, 2021
0 comments
vIf you compare between Mazda 3 vs Honda Civic, the former is a compact car with a sporty vibe and the latter is also a compact model but more like a Sport Touring.
Mazda 3 made waves when its third generation was launched in 2013. But Civic, Elantra, and Chevrolet Cruze excelled it in the next few years. Honda changed the segment of compact cars with the 10th-generation Civic in 2016, and the model has gained tremendous popularity over these years. Has the all-new 2019 Mazda 3 got its magic back to pit against the latest 2019 version of the all-time favorite Civic?
Mazda 3 Vs Honda Civic: Which One Is Better?
Comparing two popular models from the same segment is quite difficult. But if you have a decision to make, take this comparison guide as a helpful guideline.
1. Exterior Design
Honda has made the latest Civic model sleeker than its predecessors. The Touring trim gets black grille and upgraded headlights.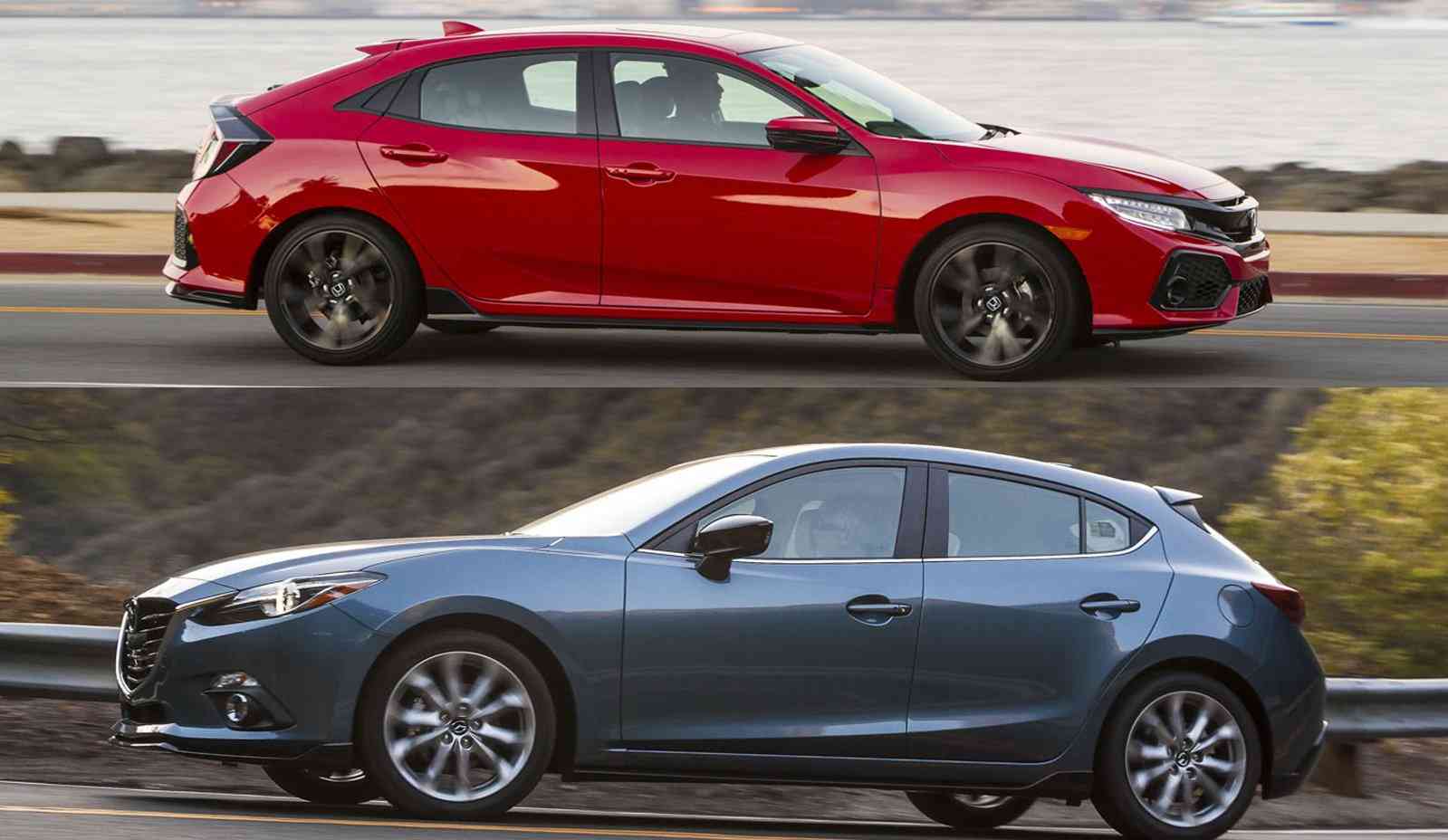 SEE MORE
The new Mazda 3 has stunning good looks. The Hiroshima-based automaker decided to be bold with the design and made everything look and feel much more premium. The carefully designed structure is filled with fine details and crisp creases, making it look like a luxury car.
2. Interior Space And Features
The interiors of both models differ from each other. Mazda 3 comes with soft leather panels on the dash, doors, and seats, which the Civic does not offer. It has a rotary knob 8.8-inch infotainment screen, bigger but not better than Civic's touch-controlled 7-inch screen. Both cars have Apple CarPlay and Android Auto but Civic's infotainment system is easier to control.
Mazda 3 again falls short when it comes to interior space. It has just enough head and legroom for tall passengers so the seats feel tight. But Civic offers more than enough room for tall passengers.
3. Engine Options And Driving Performance
Comparing Mazda 3 vs Honda Civic, the former is ahead in terms of engine performance. It has an updated 2.5L 4-cylinder engine that generates 186 hp and 186 lb-ft of torque. There is also a 2.0L petrol-run version. The 6-speed automatic transmission sends all the power to the front wheels.
The 2.5L engine unit yields adequate power on flat tracks, but the powertrain struggle is evident when you drive on the freeway or go uphill. The engine roar is audible from the cabin when you step on the gas. If you are expecting a quiet ride, Mazda 3 won't be an ideal choice. The car goes from 0 to 60 mph within 7.3 seconds. The brake pedal is difficult to manage as you need to press down hard for its application.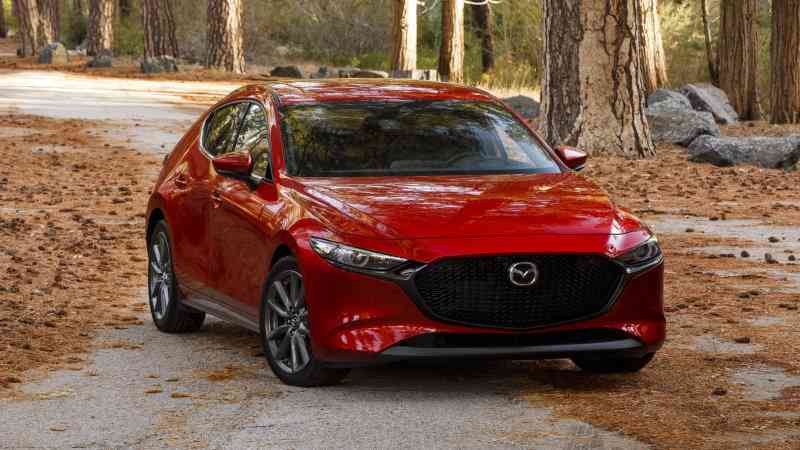 Honda Civic comes with an energetic 1.5L turbo-four engine unit that yields 174 hp and 162 lb-ft of torque. The CVT transfers all the power to the front wheels. There is another 1.8L petrol engine version that produces more power.
Civic's performance on the freeway and uphill is better than Mazda 3. it packs a punch and combined with the CVT, offers a smooth ride at low driving speeds. Even if the road is bumpy and uneven, the passengers won't feel anything in the cabin because the independent rear suspension absorbs all bumps and impacts.
The car goes from 0 to 60 mph in 7.0 seconds, slightly better than Mazda 3. It crosses 115 feet before stopping from 60 to 0 mph upon pressing the brake. Mazda 3 takes 117 feet before halting completely.
Civic offers a better driving experience. You will get a connected feel to the road due to having fast steering and better front wheel response.
4. Safety Features
Again, Civic is the winner when you compare the safety features between Mazda 3 vs Honda Civic. Every Civic launched in 2019 is equipped with the Honda Sensing safety technologies suite. You will get plenty of featuring including automatic emergency braking, lane keep assist, adaptive cruise control. These features will help you with driving better and staying safe on the road.
However, the safety suite still lacks a blind-spot monitoring system. Honda still uses the old LaneWatch feature that cannot cover all areas in certain positions.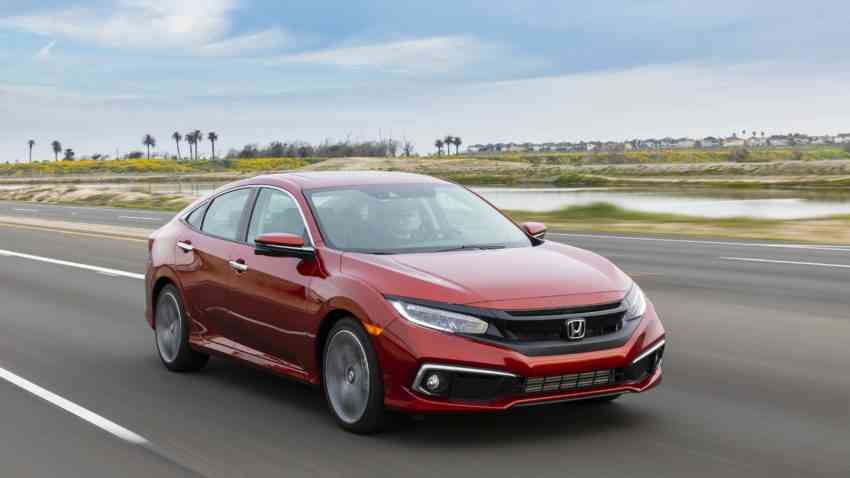 Mazda 3 does not impress in the department of safety features. The standard version does not even have an automatic emergency braking. However, you can go for the Select package to get technologies like driver attention alert, pedestrian detection, lane keep assist, and lane departure warning.
The Bottom Line
Which one shall you choose between Mazda 3 vs Honda Civic? If you are all about looks, great styling, and luxury interior features, Mazda 3 should be the automatic choice. The Civic is more versatile when it comes to driving performance, able to deliver everything from fun and sporty ride to a relaxing driving experience.