̀5 Best Japanese SUVs Of 2022 You Should Take Eyes On This Summer
Last updated
Feb 22, 2022
0 comments
Roaming through the city or climbing up hills, SUVs are always one of the best choices for those who like to conquer the road or travel far without carrying heavy luggage. With that said, here are the 5 best Japanese SUVs for your quick reference with any intention of getting a new pair of wheels.
Best Japanese SUVs: Top 5 Versatile Models To Follow Up In 2022
Japanese SUVs are more and more loved by both new and experienced drivers as sport-utility vehicles that stand out the most with their muscular bodies and impressive high ground clearance. In addition, the powerful engine and 4-wheel drive system also turn them into desired multi-purpose sports cars.
With the increasing demand of buyers thanks to the SUVs' practicality and modern sporty design, car manufacturers are now in a tough competition to bring out the most attractive models to the market, with optimized features from color, design, to engine, and performance.
We have seen many renovated models from the US and Europe with solid chassis and eye-catching glossy paint. However, during the rise time of luxury Western cars, some still choose for themselves a flexible and sturdy Japanese SUV.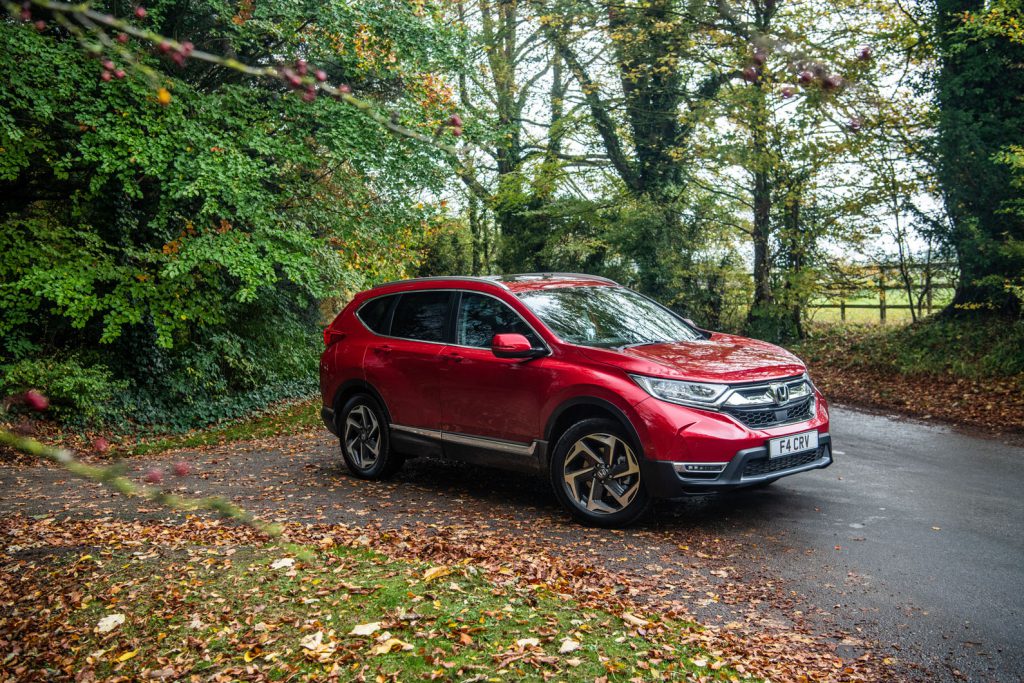 These worth-buying-and-experiencing cars from the cherry blossom country can step up to compete with many other rivals without too much ink used to conquer the world. In the end, ultimate quality and trust may be the reasons why the following SUV models can come closer to the hearts of car lovers.
1. Mitsubishi Outlander
The car that opened our list of best Japanese SUVs is a model from Mitsubishi, the majestic Outlander. Not only standing out thanks to its standard 3-seat-row configuration, comfortable driving experience, and some excellent active safety features, the Outlander also has an attractive starting price, making it one of the most outstanding SUVs today.
According to Mitsubishi, the design of the Outlander is based on the concept of "I-Fu-Do-Do" in Japanese, which means "authentic" and "majestic". The models remain faithful to the Dynamic Shield design language, which is clearly shown through the black painted grille with shiny X-shaped chrome-plated borders and the slender LED daytime running lights on the top.
As for the interior, the driver's seat is covered with glossy black semi-aniline leather and finished with striking orange stitching. Located in the middle of the center console are a 9.0-inch touch screen and a sharp 12.3-inch digital instrument cluster.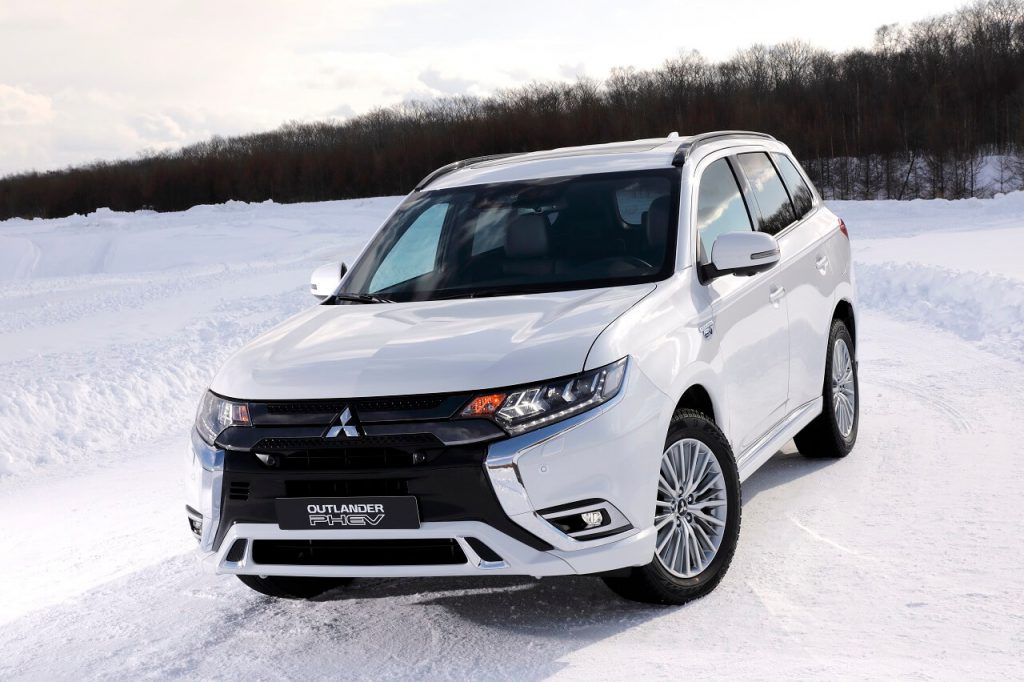 Powering the Mitsubishi Outlander is a 2.5L 4-cylinder engine that produces a maximum capacity of 181 horsepower and maximum torque of 245 Nm. Overall, the SUV's stable performance is reflected in the smooth power of the transmission, the well-weighted steering wheel, and the genuine level of response.
>> See more: Why People Buy An SUV, And Why Should You?
2. Subaru Forester
Subaru Forester is widely known as a strong and practical road warrior. In particular, if you are traveling on a steep incline, even when one wheel loses traction and gets stuck at an angle, you can still control it well and drive over obstacles safely.
In general, all generations of Forester have a fairly safe design, bringing back a neutral, sturdy, and a bit old feeling if placed next to trendy cars in the same segment. However, the body possessing many liberal lines that combine with black plastic and silver trim is quite pleasing to the eye. In particular, the taillights at the rear of the latest models are sharper and somewhat stronger, while all kinds of lights are equipped with LED technology.
Another outstanding feature of the Forester is that it is equipped with more than 100 safety features. The Forester stands out with lots of exclusive-core technology amenities such as an S-AWD symmetrical all-wheel-drive system, a new generation Subaru global chassis system – SGP, a Boxer engine with four symmetrical horizontal pistons, and an advanced driver assistance system – EyeSight.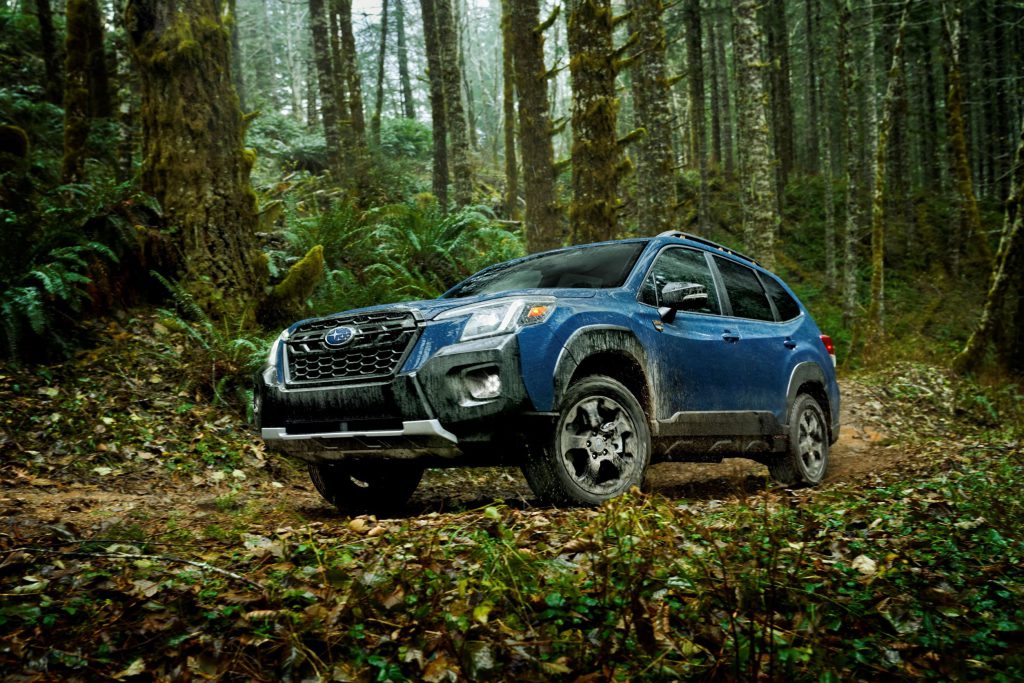 In terms of performance, the new generation Forester is equipped with a modified version of a 4-cylinder engine, with a capacity of 2.5L that can produce 182 horsepower and maximum torque of 238 Nm.
This vehicle has 3 operating modes on terrain including Normal – Deep Snow/Mud – Snow/Dirt. These modes can be easily controlled with the X-Mode button located at the base of the gear lever.
3. Honda HR-V
The next candidate for the title of the best Japanese SUV 2022 is a car from one of the largest 4-Wheels manufacturers on the planet, Honda.
The Honda HR-V has been officially launched in Japan with the name Vezel and has already achieved great achievement by recording more than 32,000 orders in the first month of sales.
The HR-V's design is promised to become a tough competitor in the B-segment of SUV. It is a harmonious combination between a multi-purpose SUV and a sporty coupe. The front end of the HR-V 2022 looks more aggressive and edgy than its predecessor. The LED headlights are designed to be monolithic with the grille and appear slimmer. The car is also equipped with 16-18 inches multi-spoke wheels and Michelin tires.
Though based on the concept of HMI (Human Machine Interface), the HR-V's interior still uses lots of hard plastic material and does not have many breakthroughs compared to its predecessor. It is equipped with an independent two-zone climate control air-conditioning, a 3-spoke leather-wrapped steering wheel integrated with key functions, including the Honda Sensing safety package.
Behind the steering wheel is a cluster of screens that display the parameters and a 9-inch infotainment screen. This new generation Honda also connects with new technology that can help you react fast when the car is stolen or endure some acts of destruction.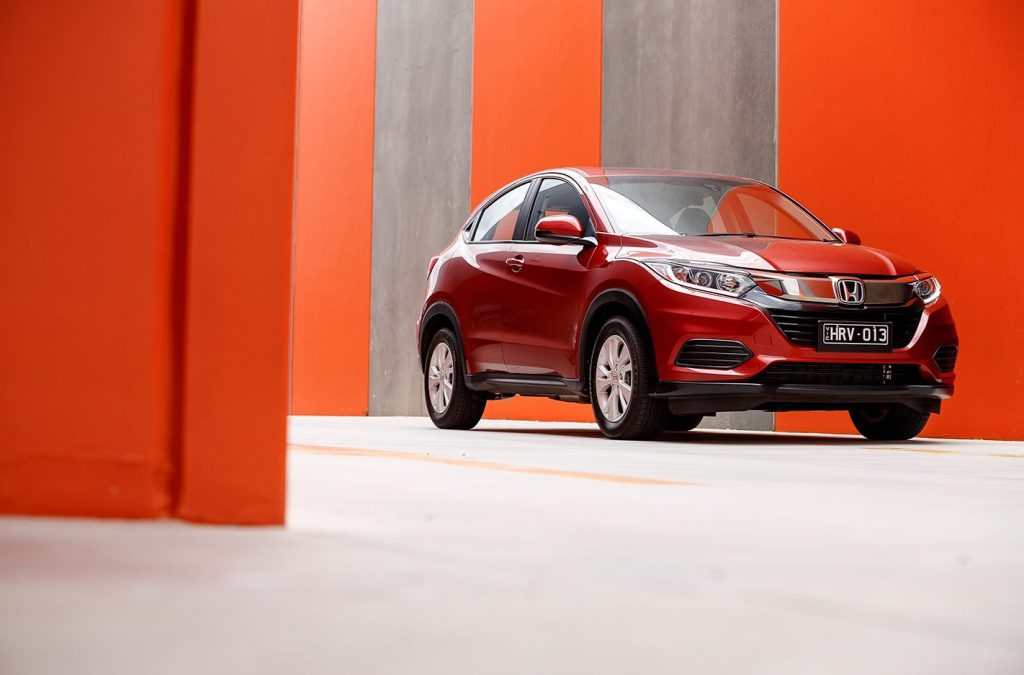 There are 3 driving modes: Eco, Normal, and Sport, and 2 engine options. First is a 1.5 liters DOHC i-VTEC petrol engine and a CVT gearbox which can produce a maximum capacity of 118 horsepower and maximum torque of 142 Nm. Second is a hybrid engine that includes a 4-cylinder Atkinson petrol engine, a 1.5-liter DOHC i-VTEC combined with an electric motor, and a continuously variable transmission CV-T.
With the latest Honda Sensing safety technology, you can find in this new HR-V some great safety features such as adaptive cruise control, lane-keeping assist, collision warning, automatic emergency braking, and full 6 airbags.
Driving this HR-V, you will not need to worry too much about the experience and safety. We guarantee it.
>> Read now: The Best Japanese Pickup Trucks: A Comprehensive Review
4. Toyota Harrier
As you may not know, Toyota has produced this 5-seat SUV since 1997 and it was widely known as the fabulous Lexus RX. From 2013 until now, it has not been significantly upgraded in any terms of design. However, the remained advantages of powerful engines and equipment have helped the Harrier to be named as one of the best-selling SUVs in Japan in recent years.
Due to the origin of the Lexus RX, it is not surprising that the exterior of the Toyota Harrier has the same luxury and class as recent Lexus models. Although it has only 5 seats, the size of the Harrier is quite large compared to other rivals in the same segment.
The highlights of the new generation Harrier are strong features such as the coupe-style hood, the side windows divided into 4 separate panes and slimmer LED taillights.
In addition, the entire cabin is covered with wooden-inspired-toned synthetic leather. Other details are covered with gray and black leather, which creates a comfortable but luxurious and sophisticated cabin space.
The 5-seat SUV Toyota Harrier is equipped with a digital internal rearview mirror, allowing you to record images in front and behind the car when driving. It also comes with an infotainment system with a 12.3-inch touch screen that supports Apple CarPlay/Android Auto and a JBL 9-speaker sound system.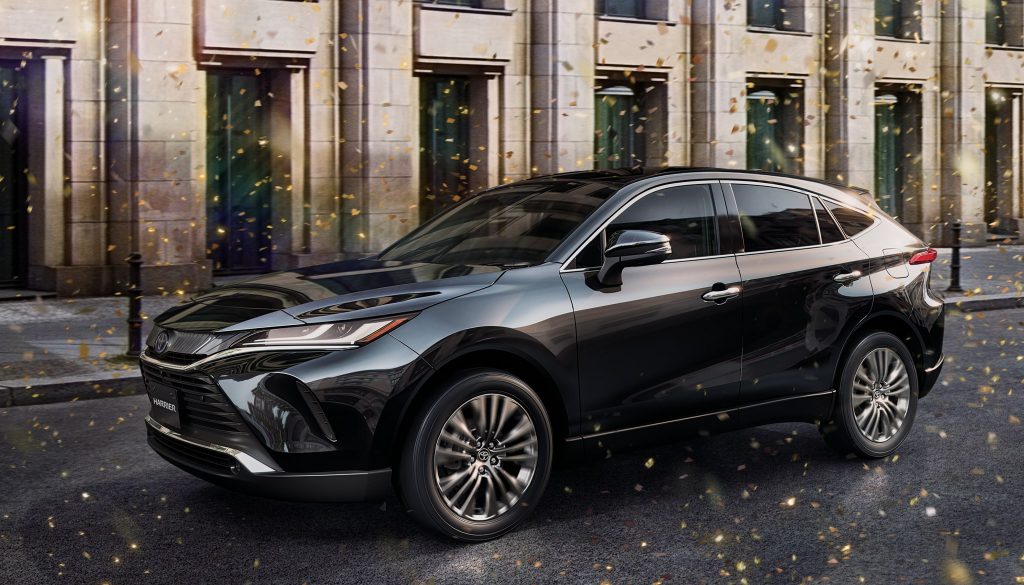 In terms of performance, Toyota Harrier has an option of a 2.0L 4-cylinder Dynamic Force gasoline engine with a capacity of 171 horsepower at 6,600 rpm and 207Nm of torque at 4,800 rpm, combined with Direct Shift-CVT automatic transmission with standard front-wheel drive. Another option is a Hybrid engine with a 2.5L 4-cylinder petrol engine combined with an electric motor placed in the front axle with a total capacity of 118 horsepower.
As for safety, Harrier goes with ACA (Active Cornering Assist) and Toyota Safety Sense package, including collision warnings and pedestrian/cyclist detection both day and night. The intelligent eye system ICS (Intelligent Clearance Sonar) and PSB (Parking Support Brakes) are also some highlighted safety features of the fourth-generation Toyota Harrier.
5. Lexus NX
The SUV of the Lexus brand is another name that cannot be missed on today's best Japanese SUVs list. The latest model is slightly upgraded compared to the previous ones but does not lose its inherent elegance. With a 2.0-liter 4-cylinder engine, the Lexus NX can produce 235 horsepower with an 8-speed automatic transmission system and a maximum torque of 350Nm at 1650 – 4000 rpm.
This Toyota luxury car possesses an attractive appearance with sharp and angular lines spreading all over the body. While the NX's body may give a strong feeling, its rear-end appears a bit different with a curvaceous design. The rear bumper is covered with a thick black plastic array integrated with symmetrical rectangular chrome-plated dual exhaust pipes.
In addition, its cascading 3-LED headlights with adaptive AHS technology that can automatically turn on/off and adjust the lighting angle will make your night driving experience easier and more convenient.
The Lexus NX's interior decorated with high-quality leather can give off a very sturdy and luxurious feeling. It also owns many multi-information features such as 10.3 inches display screen, a modern remote touch interface, a navigation system with an integrated map, 10 speaker DVD player, cruise control, an electric tailgate and a sunroof.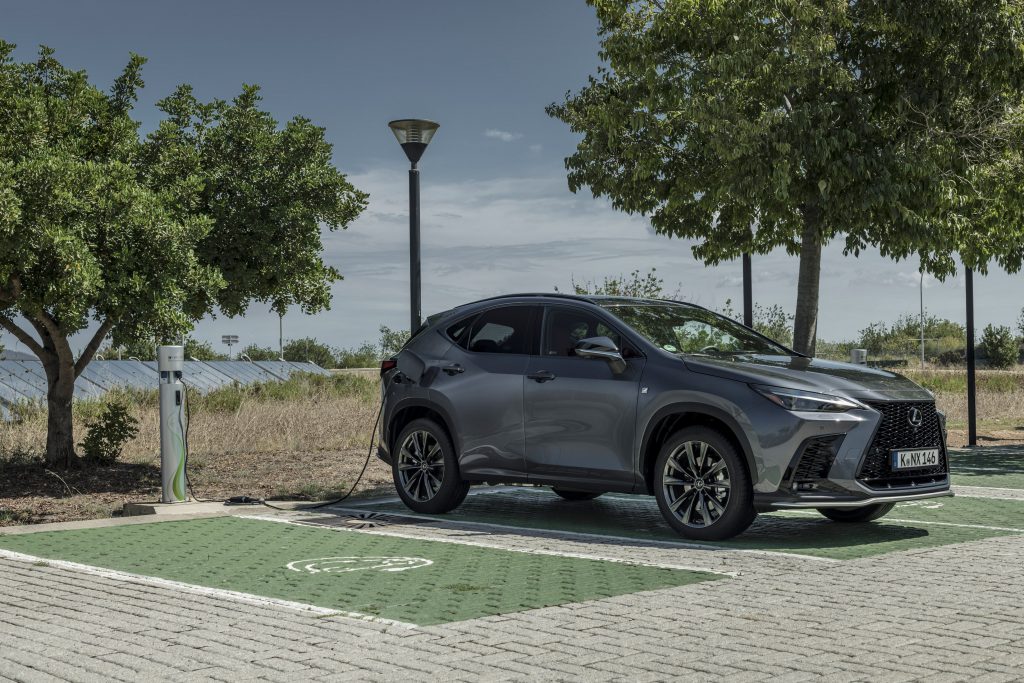 Equipped with a safety system that integrates a lot of high-tech amenities, this model is always a competitive candidate for the title of best Japanese luxury SUV in 2021-2022.
>> Check out: Cheapest Luxury Cars: Find Your Dream Ride in These 5 Models
Best Japanese SUVs 2022: Closing Up
We have just skimmed through a list of 5 cars that we consider to be the best Japanese SUVs at the moment. This is just a rather subjective list and has also been consulted from many users' opinions. Everyone's experience is different, so we all hope that you can find an SUV that best suits your needs and wallet to experience the most out of the road every day.
For more information about used Japanese cars and detailed auto reviews, visit Car From Japan to share and learn with us.