Why People Buy An SUV, And Why Should You
Last updated
Nov 17, 2022
0 comments
There is a growing trend in the automotive industry of buyers moving away from the compact sedan and hatchbacks to flock towards the larger truck-based SUVs, and for good reasons. With their spacious cabin, large number of seats, large cargo space and decent towing capacity, a Sports Utility Vehicle is a great choice for all-around family commuting and running errands as well as recreational outings. 
Read on to learn the numerous benefits of driving an SUV, and find out whether it is the ideal option for you and your family. This industry knowledge article would also clarify the difference between SUVs and crossovers as well as Multi Purpose Vehicle (MPVs), which are confused by many as the same type of vehicle. 
SUVs: What Are They and What Makes Them Good?
SUV Basics
In Western countries, the big, strong and versatile SUVs have been gaining popularity and taking a bigger share of the market with every passing year. In North America in particular, where nature calls for adventurous off-roading camping, SUVs and pickup trucks are by far the two best selling categories. 
SUV stands for Sports Utility Vehicle. As the name suggests, these vehicles are larger than regular passenger cars with a much more sporty, rugged look. The primary differences are their power and driving capabilities: SUVs are designed primarily to be driven off-road. 
The first generations of the SUV are the Jeeps and the Land Rovers around the time of World War II. The first real commercial SUV is often said to be the Jeep Cherokee, which made it to the market in 1984.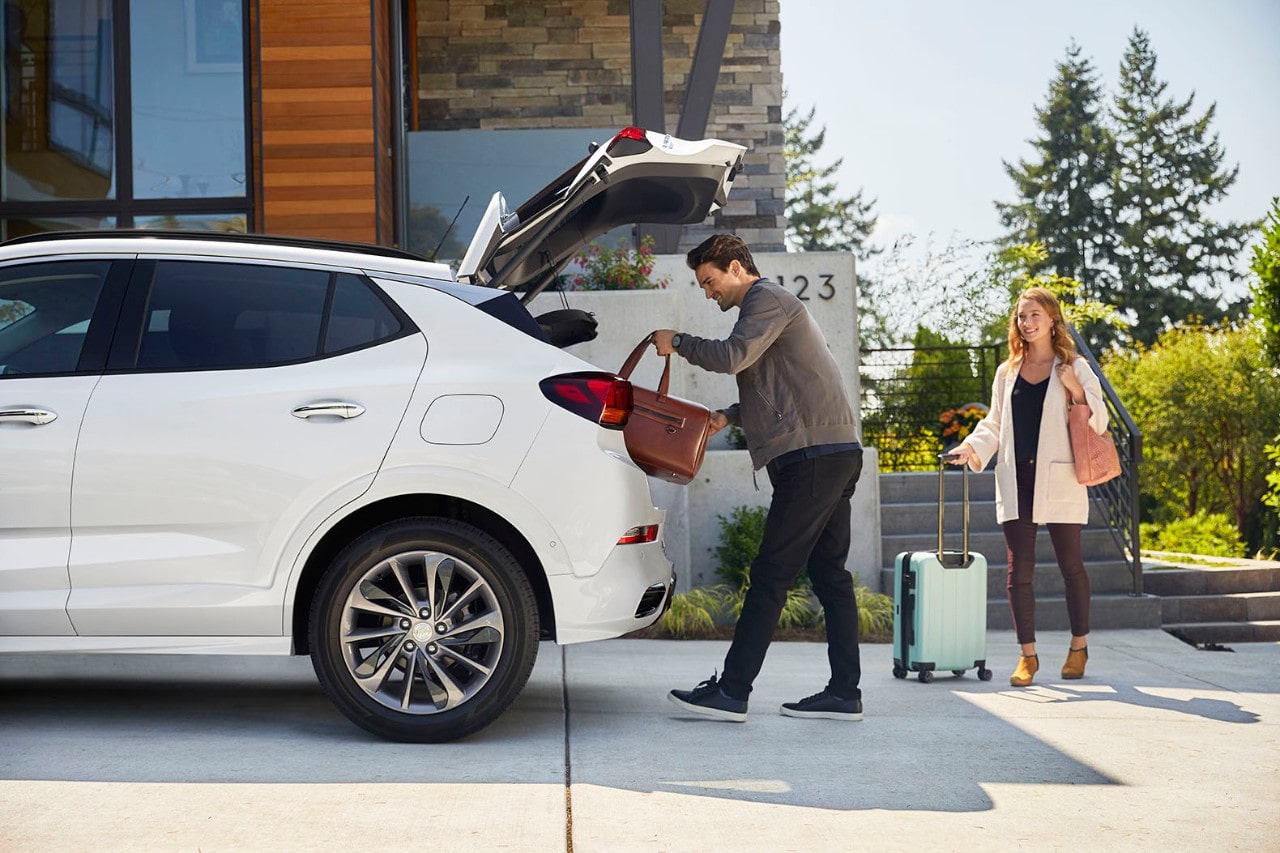 SUVs come in different sizes and weight with different specifications. You have plenty of models to choose from among the subcompact, compact, midsize and large SUVs, so this category has something for every adventurer and camper. 
Subcompact SUVs: weighing an average of 3,590 pounds or 1,628 kilograms. Some of the most popular models are Subaru Crosstrek, Honda HR-V, Hyundai Kona, Jeep Renegade and Toyota C-HR.
Compact SUVs: weighing an average of 3,882 pounds or 1,762 kilograms. Best sellers include the Nissan Rogue, Honda CR-V, Toyota RAV4, Jeep Cherokee and Subaru Forester.
Midsize SUV: 20% to 25% heavier than compact SUVs, weighing 4,404 pounds or 1,998 kilograms. The leaders in sales include Jeep Grand Cherokee, Toyota Highlander, Toyota 4Runner, Honda Pilot and Hyundai Santa Fe.
Large SUVs: Large SUVs are popular for being roomy family haulers. They are 23% to 32% heavier than midsize SUVs, weighing an average of 4,951 pounds or 2,246 kilograms. Top selling models are Nissan Armada, Ford Expedition, Chevrolet Tahoe,  Chevrolet Suburban and GMC Yukon.
READ MORE
Superior Off-Roading Capabilities
The first major benefit of SUVs, and a difference between SUVs and MPVs and crossovers, is its off-road capabilities. SUVs are typically heavy-duty four-wheel-drive vehicles meant for wilderness exploration on tough, bumpy or low-traction tracks. Many models are all-wheel-drive and rear-wheel-drive. SUVs' typically high ground clearance also contributes to their off-roading capabilities. 
In a 4WD system, each wheel will spin at the same constant rate as all the others. This will better ensure the car's stability and traction on slippery, tough and uneven ground when driving off-the-beaten-path.  Most 4WD systems are part-time systems that can be used when required and then disabled, putting the vehicle in two-wheel drive more suitable for driving on regular roads.
Despite their primary purpose being off-road vehicles, SUV has been gaining popularity for being powerful and robust, and countless models are driven around cities and on highways only. Many drivers prefer them over MPVs and crossovers for their superior engine power, suspension system and easy driving motors. 
A Car Built On Truck Chassis: Superior Driving Experience and Safety
SUVs feature a car-like body built onto a truck chassis. Having a car-like body built on a truck chassis allows SUVs to function as a truck while providing better comfort and greater passenger space in the cabin compared to their pickup counterparts.
Essentially, you're getting the best of both worlds; SUVs are like the crossover of regular passenger cars and pickup trucks. If you need a tough, powerful beast to combat rough terrains, SUVs are the right option for you. 
Meanwhile, the difference between MPVs and SUVs is that MPVs have a unibody, where the body and the frame or chassis of the vehicle form a single structure, while SUVs have a body-on-frame structure, where the car-like body and the truck chassis are separate parts. And while SUVs have truck chassis, crossovers are essentially cars. 
Stability and Safety in Collision
An MPV's unibody is lighter than an SUV's chassis, but an SUV's heavier truck chassis allows for more stability, more sound handling and a far better driving experience. In general, the bulkier and heavier a car is, the more stable it is on the road and the better it feels driving in it. 
In other words, larger cars and trucks have an advantage over smaller cars in head on collisions. A study published in the Review of Economic Studies estimates that for every 1,000 pound or 454 kilograms that a car weighs, the risk of a fatality is reduced by 47%.
Superior driving experience coupled with safety concerns are part of the reasons why consumers in developed economies, where automobiles are the dominating means of transportation, have been steadily moving towards bigger and heavier SUVs and pickup trucks. A representative example is the United States, where SUVs and trucks have noticeably been gaining market share over smaller categories.
READ MORE
And while a heavier, bigger body means that fuel efficiency is compromised, many automakers have made efforts to reduce the weight of their hulking SUVs without sacrificing its major benefits over smaller vehicle categories, namely their higher capacity for hauling people and cargo. For instance, Ford recently managed to decrease the weight of their biggest and best selling SUV, the Ford Expedition, by choosing aluminum for its body panels and switching from a turbo V8 to a lighter V6. It now weighs just over 5,400 pounds,a significant reduction from almost 5,900 pounds.  
Better View of The Road
Another advantage of SUVs that allows for superior driving experience is that you will be sitting higher above the ground. This might not sound like a deal breaker, but in fact, many people who feel uncomfortable driving when they cannot have a good view of everything around the vehicle. This is particularly so for beginner drivers who need time to adjust to the different view behind the steering wheel and for driving in low vehicles. 
And so, being able to sit higher above the ground in a larger vehicle can provide a better view when looking out from behind the wheels, thus more confidence for the driver. And there are countless drivers who enjoy such a unique driving experience that SUVs can offer.
People and Cargo Hauling Capacity
Seating capacity is where SUVs shine over the smaller five-seat sedan and hatchbacks. you would get five seats at the very least with a compact SUV, which is the smallest size. Most SUVs can comfortably seat seven or eight people, with one or two young children or pets, not to mention an array of toys, supplies, diaper bags and strollers. This makes an SUV ideal for families larger than five, where three generations might be in the car at a given time.
Another advantage of an SUV is the extra headroom. While sedans and hatchbacks aren't tall enough and hatchbacks have rear glass angles that further reduces height, SUVs have enough head room so your oversized passengers and pups can enjoy the ride in comfort. 
In this regard, SUVs also beat pickup trucks. While trucks are more suitable for transporting heavy loads, SUVs are far more ideal for transporting people. Most standard pickups have a front-seat-only arrangement, which means they can only comfortably fit two passengers. Three is possible, but would require the use of the middle bench seat, which doesn't make for a very comfortable ride. This arrangement is also not suitable for transporting young children.
SUVs also offer larger cargo areas, making them the ideal, well-rounded and versatile family commuter. 
READ MORE
Towing Capacity
If you don't have to do very heavy towing, you might not need a pickup but can opt for an SUV instead. Midsize and full-size SUVs should be able to handle just about any towing job the average person will ever ask them to, with tow ratings ranging from 5,600 lbs up to 9,300 lbs.
If you need a powerful vehicle for hauling and towing jobs, but cannot decide between buying a truck and an SUV, note that SUVs are certainly lighter and more compact then pickups and have a wider turning radius, so they are easier to drive around in (although they are indeed larger than regular passenger cars and thus a bit more challenging to park). Also, SUVs are typically equipped with softer suspensions than most trucks, so the ride will be smoother when you're not towing or hauling.
The full-size SUV with the highest towing capacity on the market currently is the Ford Expedition. The Expedition is often referred to as one of the best full-size SUVs for family commutes and can handle anything you might want it to, with an impressive towing capacity of 9,300 lbs and available at a reasonable starting price of $51,790.
Other outstanding models include the Dodge Durango SRT boasting a maximum capacity of 8,700 lbs, the Lincoln Navigator at 8,700 lbs and the extended-length version Navigator L at 8,400 lbs (both ratings are with the heavy-duty tow package), Chevrolet Tahoe at 8,600 lbs and Chevrolet Suburban at 8,300 lbs, Nissan Armada and Nissan Infiniti QX80 at 8,500 lbs, GMC Yukon at 8,500 lbs, Cadillac Escalade at 8,300 lbs and extended-length Escalade ESV at 8,100 lbs, and Land Rover Defender at 8,200 lbs. Each model offers different trim levels as well as upgrade packages and standalone options for customization, so you can have your pick and craft the perfect family vehicle for your needs.
And while towing might sound strictly utilitarian, what's great about SUVs these days is that you can get the best of both worlds: towing capacity and luxury amenities all rolled into one. A representative example is the Lincoln Navigator, which is offered by Lincoln, the luxury division of Ford, and shares a platform with the Ford Expedition. It boasts a towing capacity of 8,700 lbs, only second to the Expedition, and one of the nicest, most sumptuous interiors in the segment with a host of luxury appointments.