Cheapest Luxury Cars: Find Your Dream Ride in These 5 Models
Last updated
Sep 20, 2021
0 comments
Finding the cheapest luxury cars on the market can be a challenge. There are plenty of expensive options, but if you want to find something affordable and luxurious, you often need to do in-depth market research. Well, we've already done that and brought you a curated list of 5 entry-level luxury vehicles.
5 Cheapest Luxury Cars to Upgrade from Commuters
When you're looking for a luxury car that won't break the bank, it can be hard to find what you want. But fear not. With these five top-rated entry-level luxury models, you can have your cake and eat it too!
All 5 models are below $40,000 but have many bells and whistles of their more expensive counterparts! Check out our list below:
1. 2021 Acura ILX (Starts from $26,100)
With a revamped 2021 design, Acura ILX is still the cheapest car in the luxury category. All of its class rivals are no less than $32K. Although the ILX price can jump to $35K if you go for some optional packages, the base model is good for its advanced safety features and a good fuel economy rating.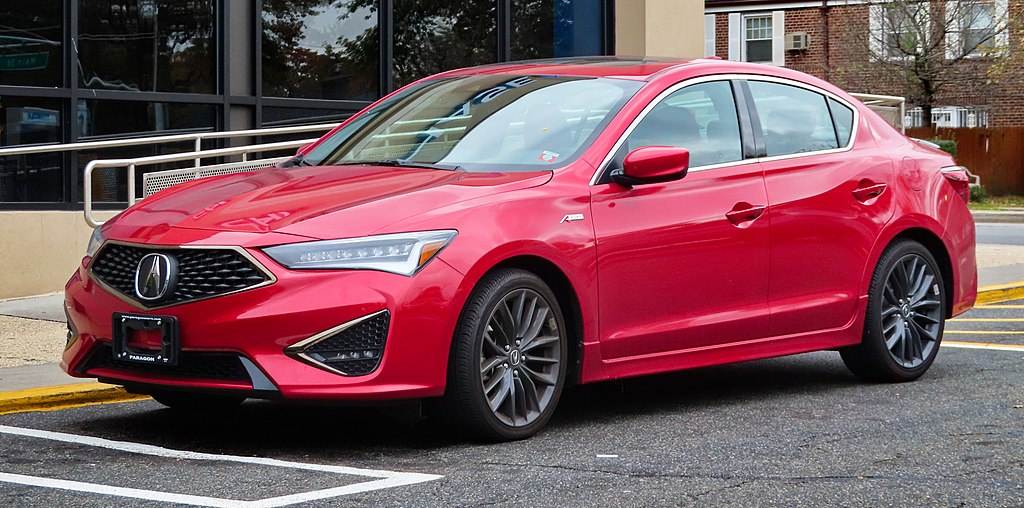 The ILX has a bland interior design with outdated infotainment and the 201-hp 2.4-liter inline-four engine unit cannot crank up much power. It still has some decent features and is a perfect upgrade from that beat-up old economy sedan.
2) 2022 Lexus UX (Starts at $33,000)
A decent choice for entry-level customers in the luxury crossover class. Being a better substitute to the old CT200h hybrid hatchback, the FWD car offers 22 cubic feet of cargo space and a 2.0-liter inline-four engine unit.
The 2022 model will be the least expensive Lexus in its class. This model is a great option for someone looking to upgrade from their economy car without spending too much money.
3. Cadillac CT4 (Starting price is $33,395)
The entry-level price of the Cadillac CT4 makes it accessible and affordable while still providing tons of high-end features. This sleek new model is for those who are after a spunky performance instead of elegance and comfort.
CT4's interior comfort features are kind of outdated. However, the engine performance makes that up quite generously. The 2.7L turbocharged engine can dominate roads by cranking up 307 horsepower. Impressive!
4. 2021 Mercedes-Benz A-Class (Starting price is $33,650)
This is a stunning small sedan that not only looks great but has all the features you will need. A turbocharged engine along with a 7-speed auto transmission gives you the feel of driving a real Benz.
The car has a luxurious cabin, advanced technological features, and generous trunk space. It's quite fun to drive without burning too much fuel.
SEE MORE
5. 2021 Audi A3 (Base price is $34,295)
Audi A-series features some of the best among the cheapest luxury cars on the market. The A3 model comes with a perfect balance of beautiful designs, technology features, and aggressive performance.
The stunning new model features deluxe interior upgrades. It features a large and modern infotainment system, a Wi-Fi hotspot, a head-up display, and many other things.
The car's advanced safety features will keep you safe on the road. Plus, the 2L 4-cylinder turbocharged engine is capable of putting up a powerful performance.