The Simple Way to Clean Car Battery Corrosion
The problem of car battery corrosion arises when your car sits in the garage idly for months. Corrosion can form in and on the battery's terminals and around the battery cable ends, and the formation rate becomes faster when the engine and battery are not running. You can extend the battery's lifespan and improve its performance if you regularly check and clean car battery corrosion.
What is Car Battery Corrosion?
Corrosion looks like a crusty, ashy substance that forms around the battery ports. It is created because of the chemical reaction that goes in the terminals and battery cable ends. Corroded ends won't be able to supply power to the tools they have been connected.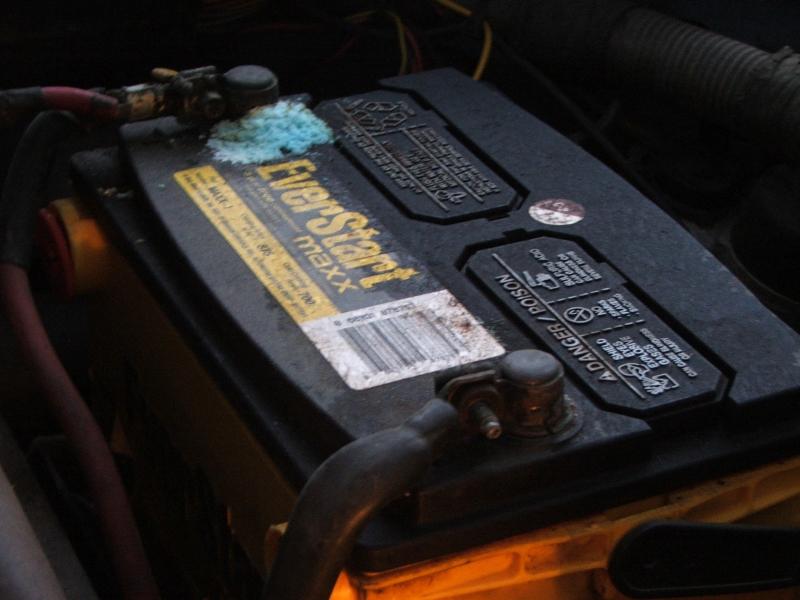 In fact, corrosion forms for two primary reasons:
Two different types of metal have been used in making the battery's terminal and cable ends
The battery discharges hydrogen at the time of charging
How to Clean Car Battery Corrosion
You can remove corrosion from car battery by using both household items and professional-grade supplies. Here, we'll show you how to do it with household items:
Join our FREE CAR GIVEAWAY Campaign here
Materials
Baking soda
Petroleum jelly
Wire brush
Water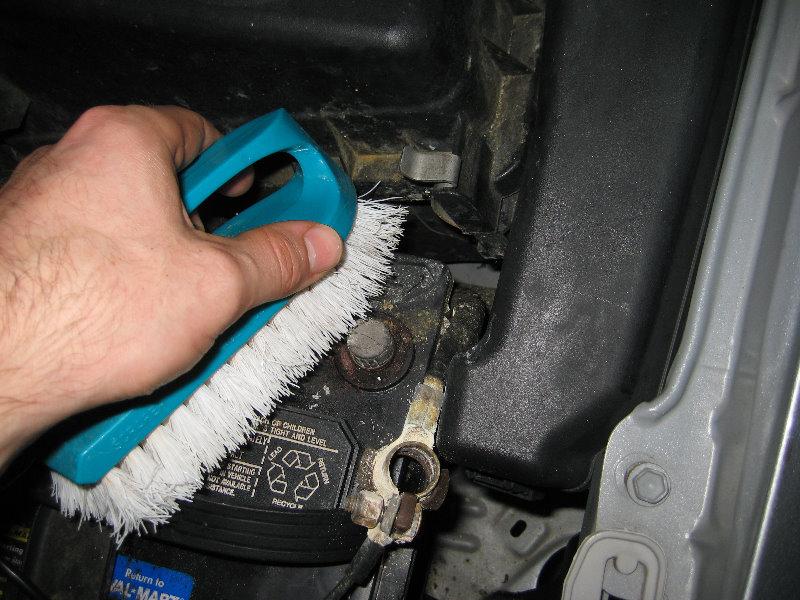 Directions
The first step to clean corrosion off car battery is to remove the battery terminals. Use eyes protection and gloves so that you're safe from the accidental spatter of battery acid. Now, remove the cable ends with a battery terminal wrench.
Sprinkle baking soda on the battery terminals in a way so that they are completely covered with the powder.
Pour a little amount of water on the soda, and let the latter bubbling up for a couple of seconds. The chemical reaction won't last more than a minute. It will neutralize the acidic substance in the corrosion and make it safe to handle.
Repeat step 1 and 2 on the cable ends.
Use a wire brush to scrub off the corrosion immediately after the chemical reaction stops. Focus particularly on the areas around the battery terminals; both the inside and outside of the cable ends. If you can't manage a wire brush, an old toothbrush will do.
After scrubbing off the corrosion, rinse the areas with clean water. You have to wash the terminals and cable ends thoroughly so that there's no trace of rusty substance is seen there.
Wipe the areas with a clean piece of cloth or towel and let it air-dry completely. Use a blow dryer if you want to dry them quickly.
The last step is to dab a layer of petroleum jelly on the terminals. The jelly will protect the terminals from forming corrosion and help in the transmission of electricity between them and the cable ends.
You can also use a commercial battery cleaner spray, protective spray, and terminal brush to clean car battery corrosion.